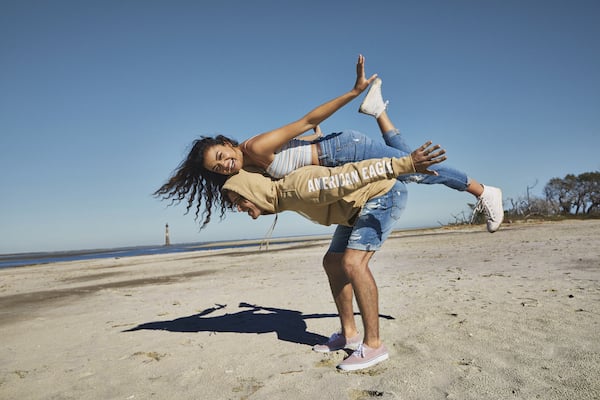 American Eagle
American Eagle
Was it just me, or did you also see Chase Stokes's Instagram of his new American Eagle campaign and mistake it for an Outer Banks season two outtake? As it turns out, he and pal Madison Bailey (who you might recall plays Kiara Carrera on the show) were enlisted for AE's spring 2021 denim campaign, titled Jeans Are Forever.
Aside from the fact that the summery, nature-focused shoot on the beach immediately conjures images of scenes from their Netflix show, Chase and Madison were chosen as models because they "represent the heartbeat of youth culture with a realness, freedom, and limitless possibilities as to what the future may hold. The actors have a great connection on and off-screen, and their fun and playful personalities came to life during the shoot," according to AE.
Stokes and Bailey were photographed using Medium Format, Polaroid, 16mm, Super 8, Tintype, and iPhones — and they each took a turn getting behind the camera and directing one another, too. Scroll to see the full range of imagery, check out an accompanying video, and head over to American Eagle, where you can shop denim arrivals using the company's new multi-URL 3D augmented reality, spinning the jeans as you wish to fully take in the fit from every angle.
Chase Stokes and Madison Bailey For American Eagle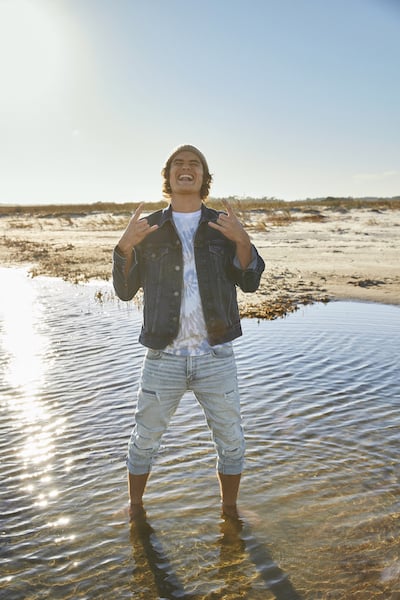 Chase Stokes For American Eagle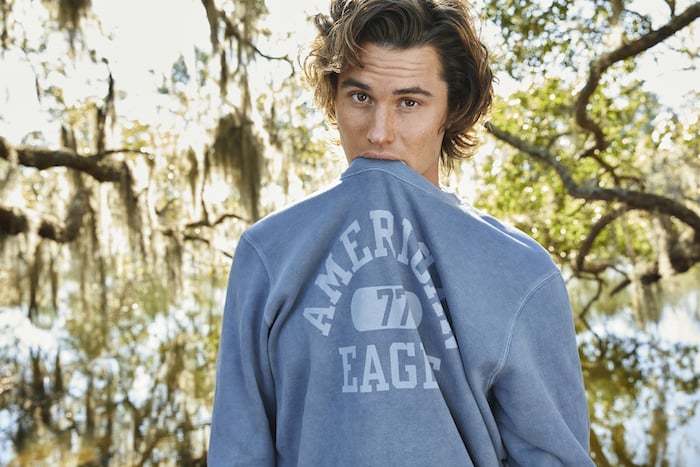 Chase Stokes For American Eagle
Chase Stokes For American Eagle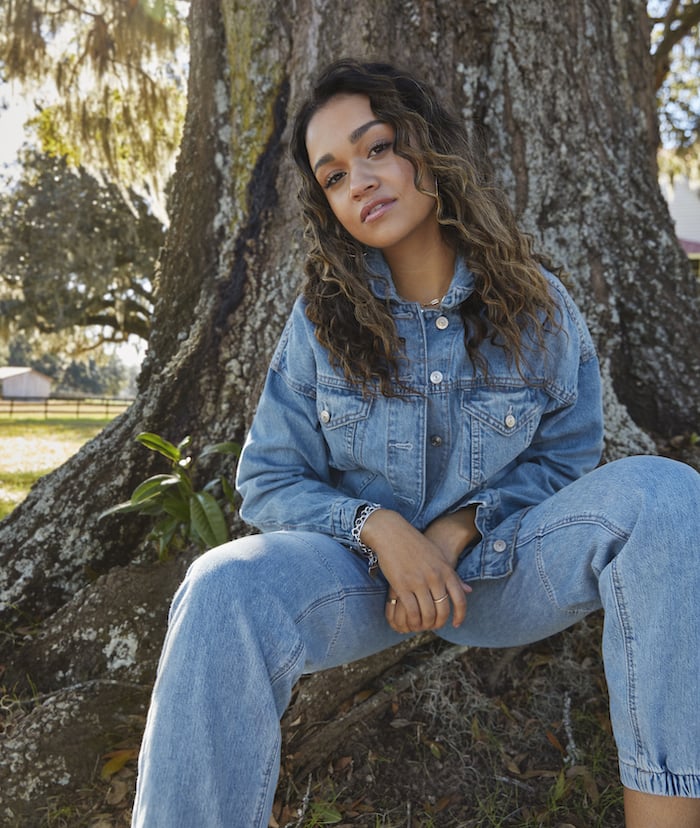 Madison Bailey For American Eagle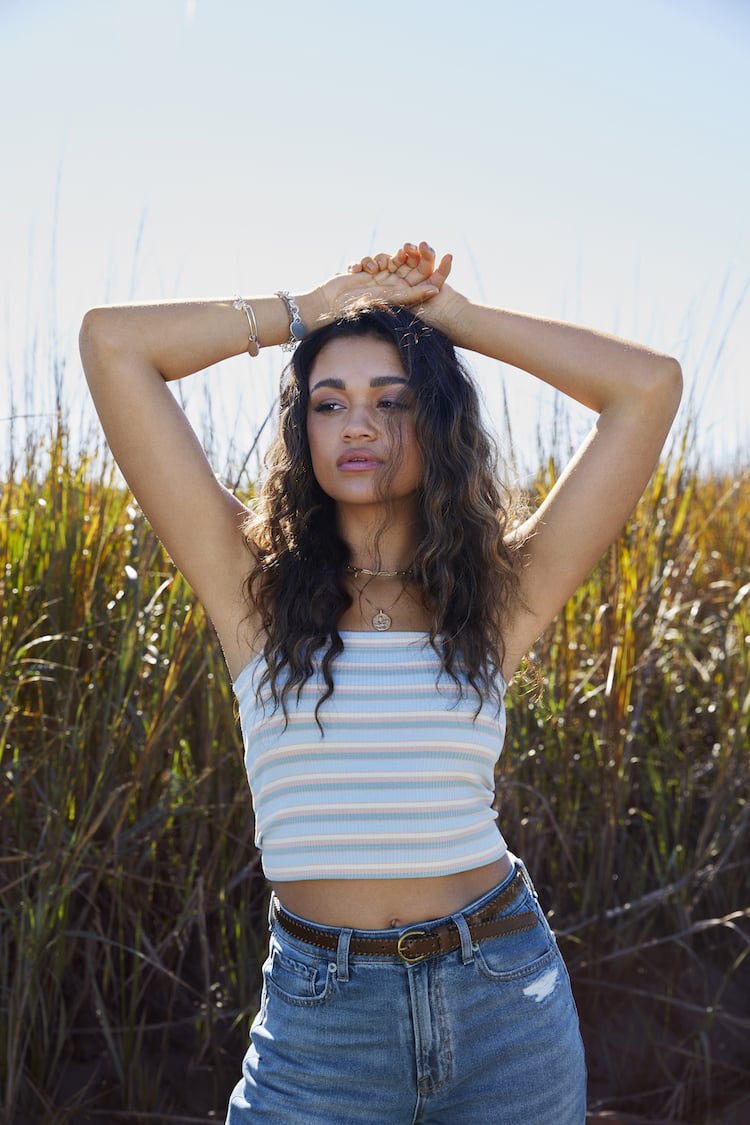 Madison Bailey For American Eagle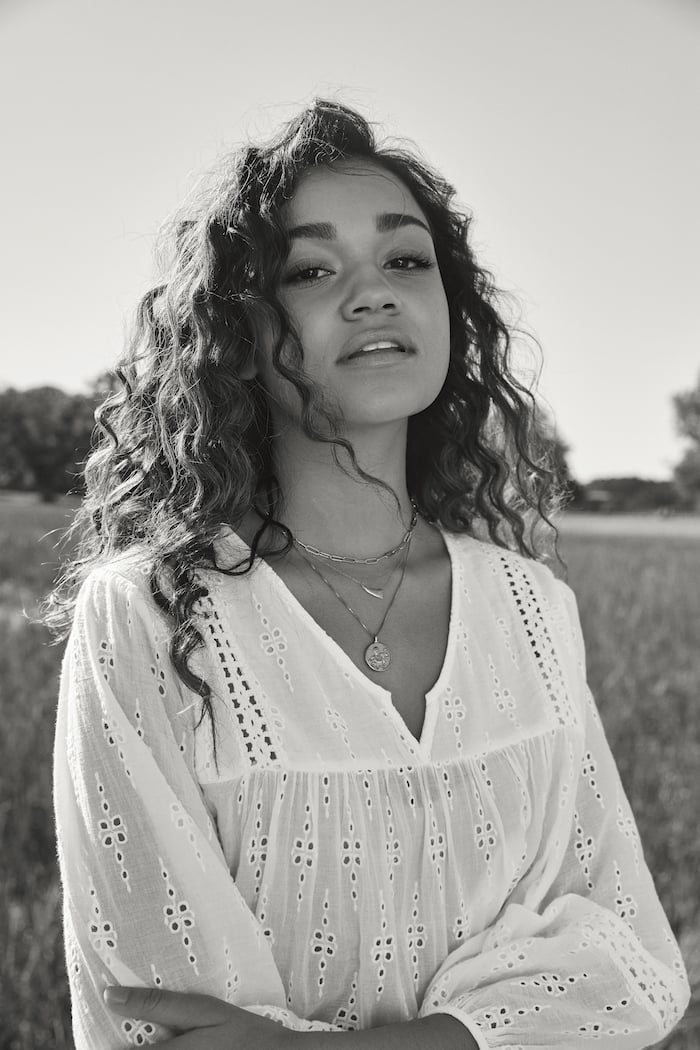 Madison Bailey For American Eagle
Watch the American Eagle Jeans Are Forever Campaign Video