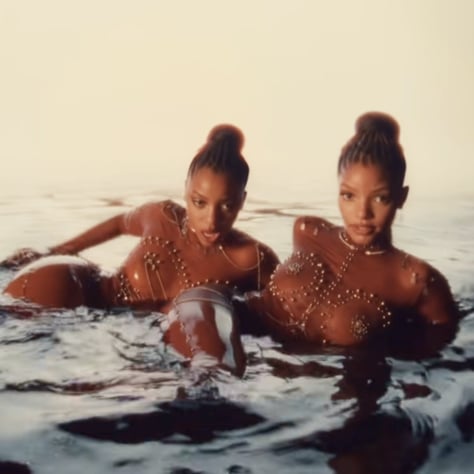 Chloe and Halle Bailey have released their official video for "Ungodly Hour," which is the title track of their second album. Stylist Zerina Akers, who has been working with the duo on many of their looks, tapped a team of assistants including Blair Cannon, Chris Barberena, Lisa Catalina, and Delia Alleyne for the Alfred Marroquín-directed film. If Akers wasn't already busy enough launching a website, she also found the time to collaborate on some of the incredible pieces we see Chloe x Halle wear for their "underwater dance," like the neutral bodysuits the girls swim in, which have been pierced with individual jewels from NYC-based brand CHRISHABANA.
As per usual, Chloe X Halle nail the choreography, despite the length of their crystalized, body-hugging gowns, the extravagance of their headpieces, and the height of their towering heels. We see a total of seven costume changes at the very least, perfectly coordinated with the lyrics to their song. A new "chrome edition" of Chloe x Halle's Ungodly Hour is available from Friday, Feb. 26, so a well-curated, slightly avant-garde, and undeniably thrilling wardrobe was essential. Clearly, it wasn't too tall of an order for Zerina. Scroll through to catch a glimpse of each and every standout fashion moment, and get the designer details, straight from Zerina, on your favorite looks.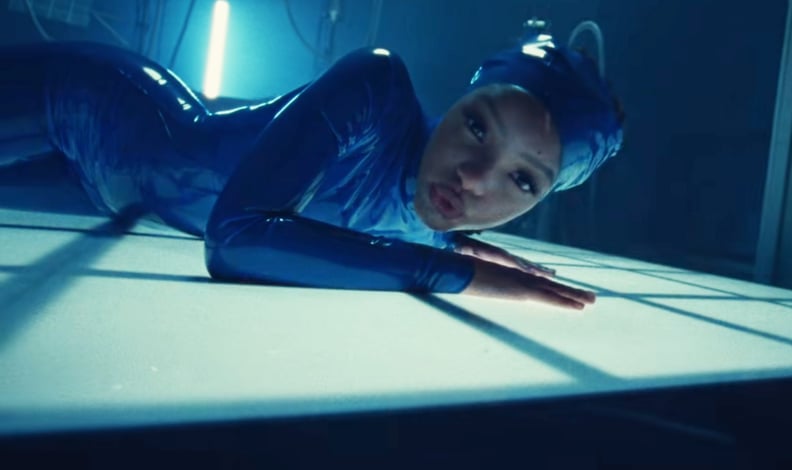 Chloe x Halle's Blue Latex Bodysuits
These electric-blue bodysuits were designed by Venus Prototype Latex, a fashion house that's also created for the likes of Beyoncé, Megan Thee Stallion, Bebe Rexha, and Cardi B.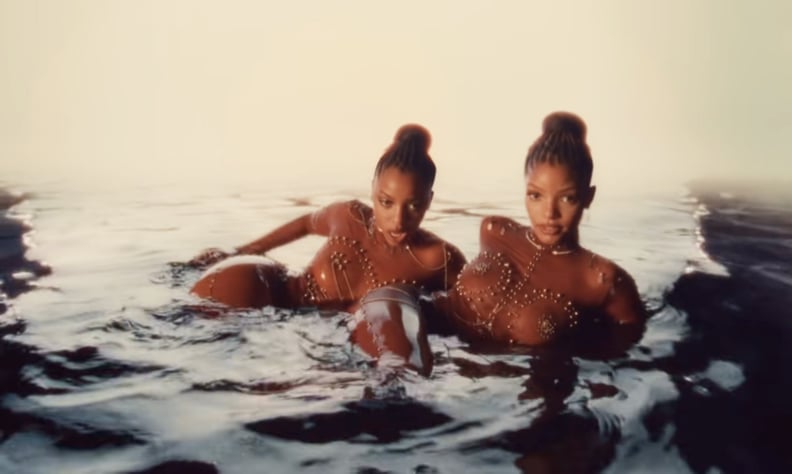 Chloe x Halle's Pierced Bodysuits
Zerina Akers collaborated on these looks with jewelry brand CHRISHABANA, starting with the blank slate that was a pair of neutral bodysuits from D.Bleu.Dazzled. Halle also wears a choker by Faris Jewelry.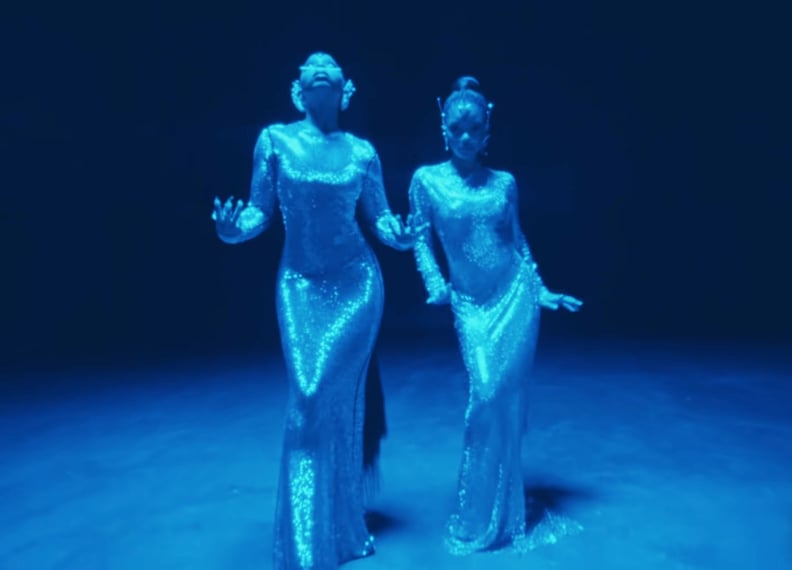 Chloe x Halle's Silver Sequin Dresses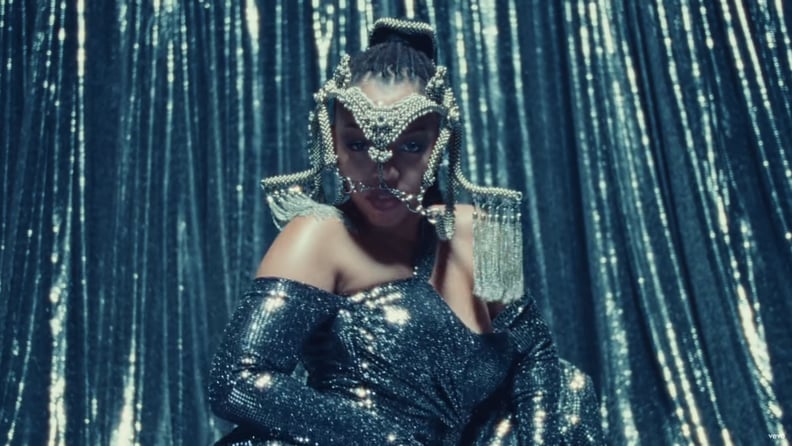 Chloe's Shimmering Metallic Bodysuit and Headpiece
Perhaps the most intricately crafted headpiece of all was Chloe's Object & Dawn design, which was coordinated with a gilded number from Delia Alleyne and m0nirath earrings.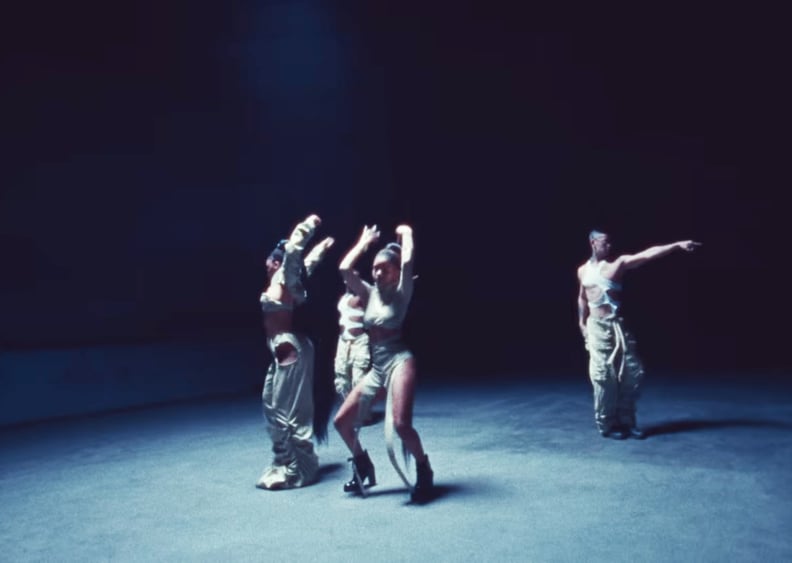 Chloe x Halle's Tan Dance Looks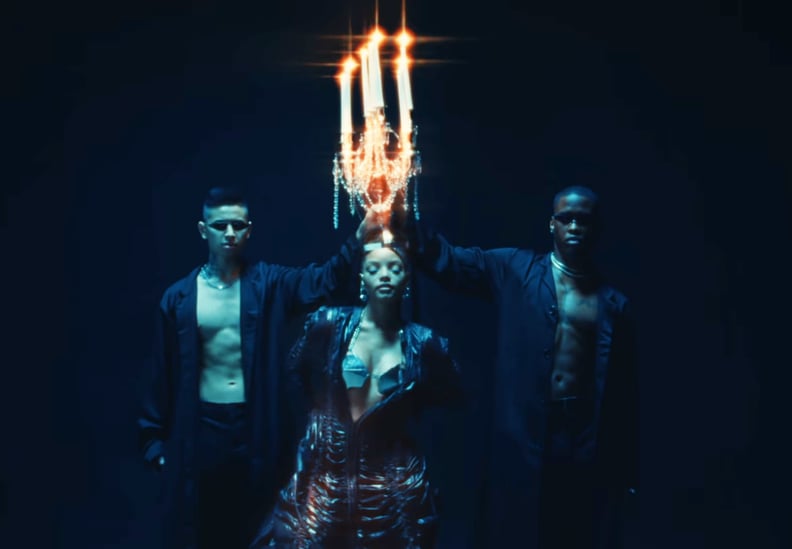 Halle's Chandelier Headpiece and Metal Bra
Laurel DeWitt created Halle's towering headpiece from metal and chain, and it was coordinated with a black Norma Kamali jacket layered over a Sterling King metal bra.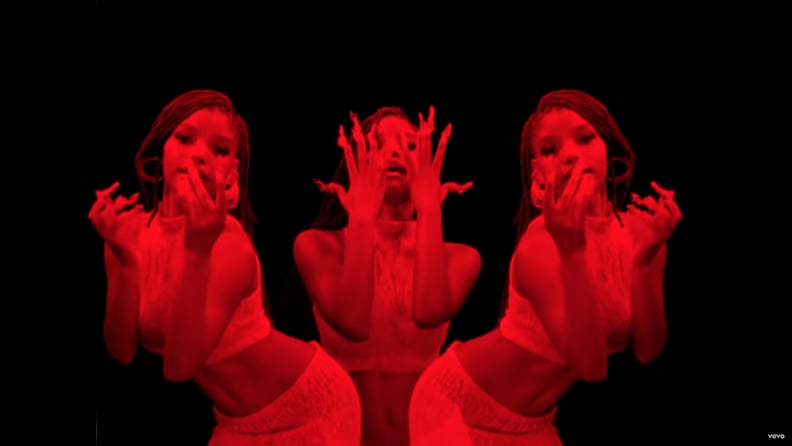 Chloe x Halle's Red Filter Looks
These red hot finale looks were created by TLZ L'FEMME.
Watch Chloe x Halle's Ungodly Hour Official Video