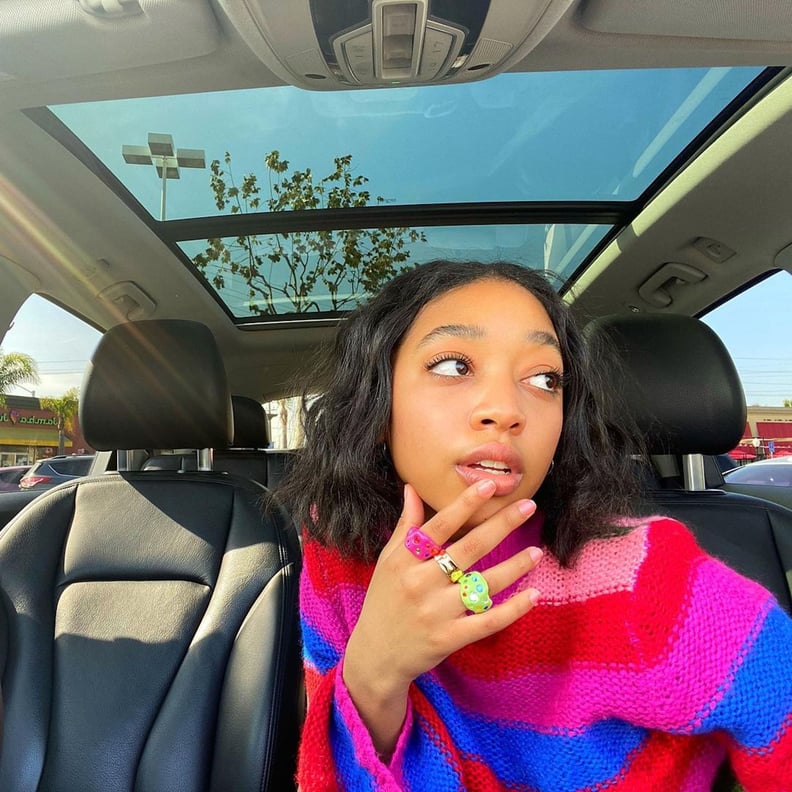 As POPSUGAR editors, we independently select and write about stuff we love and think you'll like too. If you buy a product we have recommended, we may receive affiliate commission, which in turn supports our work.
Never has a resurgence of a fashion trend felt so right — in my opinion, anyway. Celebrities like Eris Baker, Bella Hadid, and Emma Chamberlain, along with a handful of influencers, are hopping right back into the days of playful manicures mixed with chunky plastic or acrylic rings, some dazzled with rhinestones and crystals. Perhaps the kitschy jewelry just feels uplifting right now, at a time when we're looking for pieces to boost our "shoptimsm." Plus, the brands introducing these spectacular pieces of jewelry back into our lives come from all over the world, which makes the connection to universal fads even stronger.
Mon Cher Moi, which is based in Los Angeles, offers worldwide shipping of its clay-crafted pieces, whereas Shop Sweet Thing has a custom option for its "chewing gum" baubles. British brands Blackcurrant Pop and July Child are in on the hype, and Riice is based in the Netherlands. Then you've got more handmade options from Turkish labels Balbang and Miel, along with La Manso from Barcelona (which is also now readily available on Moda Operandi). Whew! If that list doesn't give you enough funky, bubbly rings to browse, we don't know what will. Ahead, get ready to dive into a throwback trend that is alive and well, and as colorfully delicious as a drawer full of candy.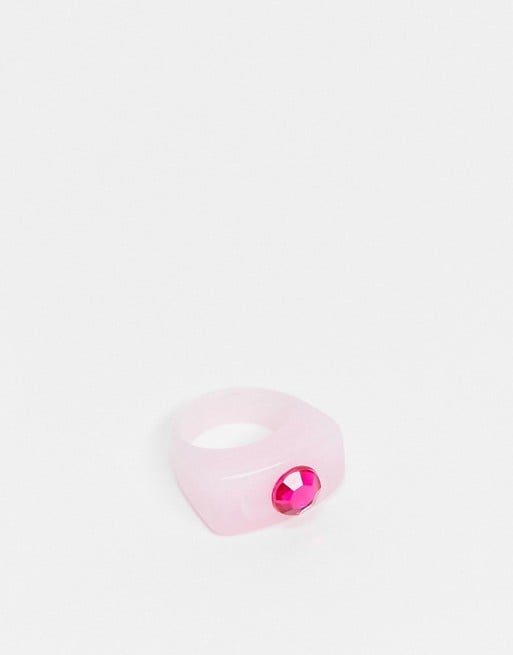 ASOS Design Ring in Pink Plastic With Fuchsia Crystal
Riice Crystal Ring in Blueberry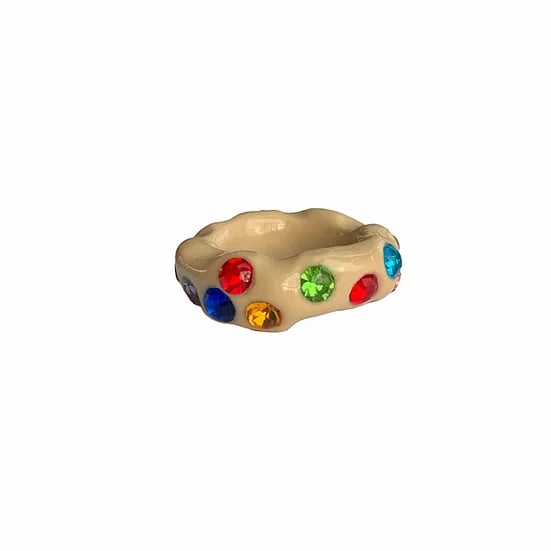 Shop Sweet Thing Year 6 Disco Ring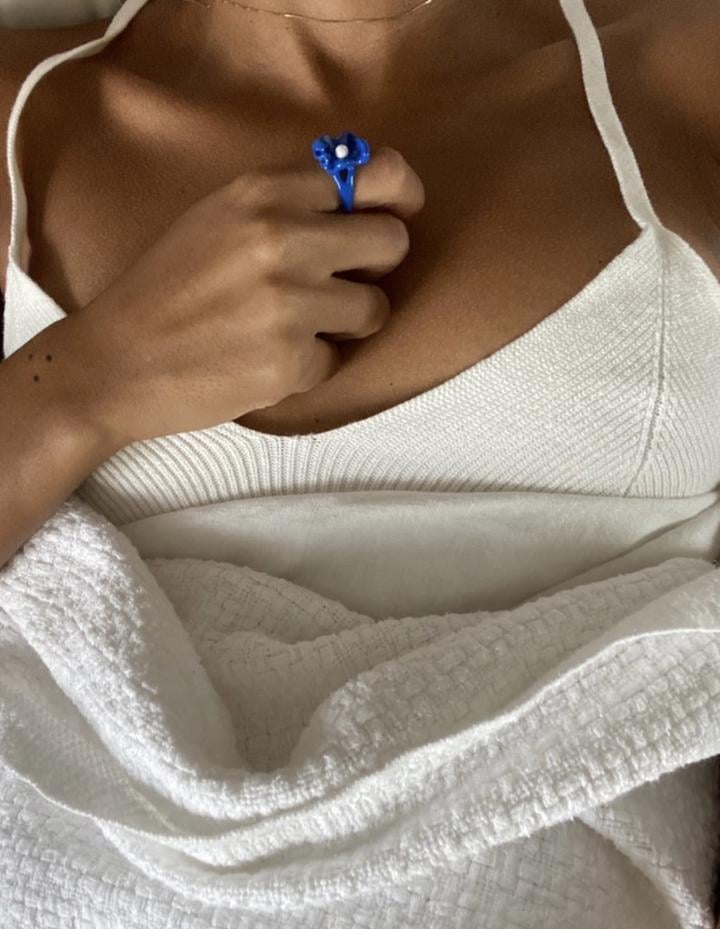 Mon Cher Moi Yves Klein Ring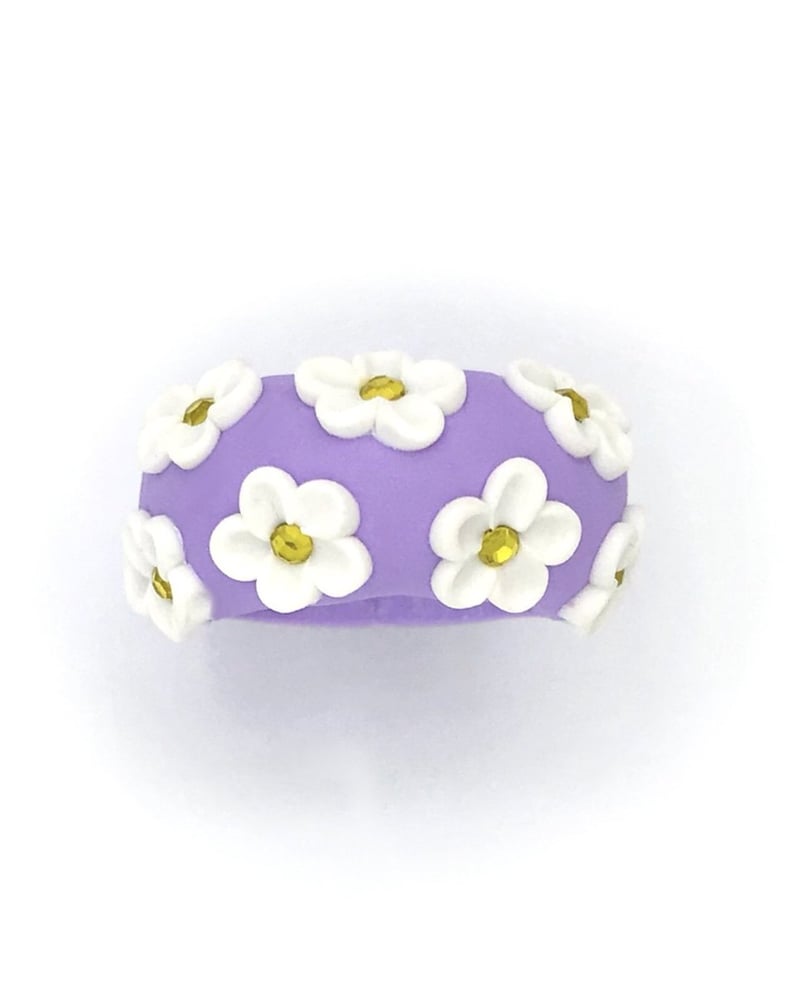 Riice Daisy Ring in Lavender
Mon Cher Moi Etoile Filante Ring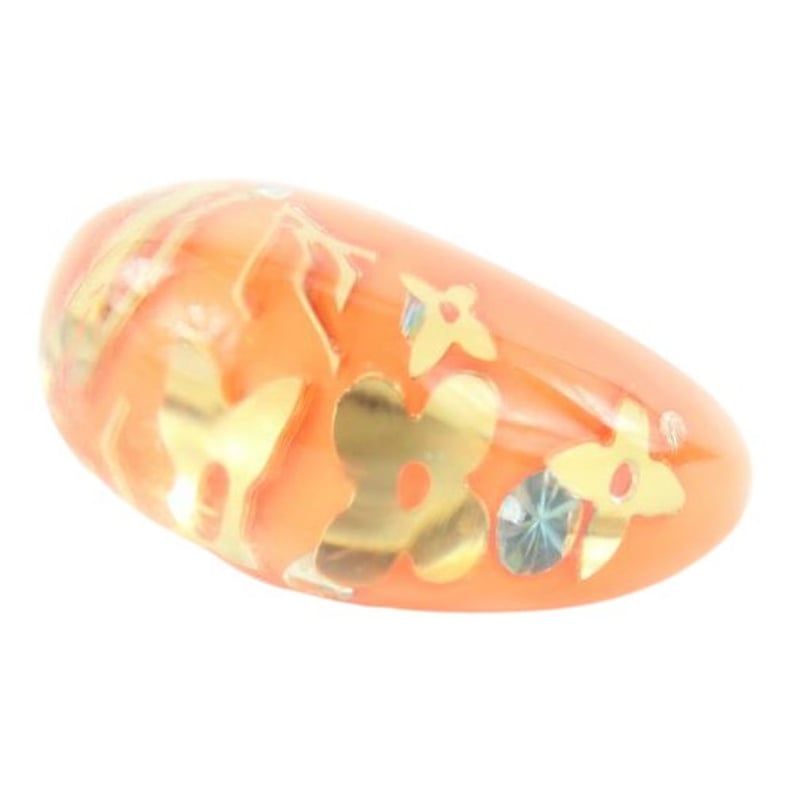 Vintage Louis Vuitton Orange Plastic Ring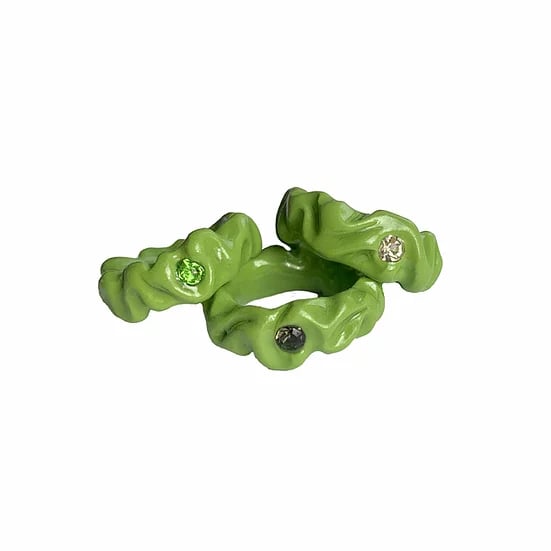 Shop Sweet Thing Booger Ring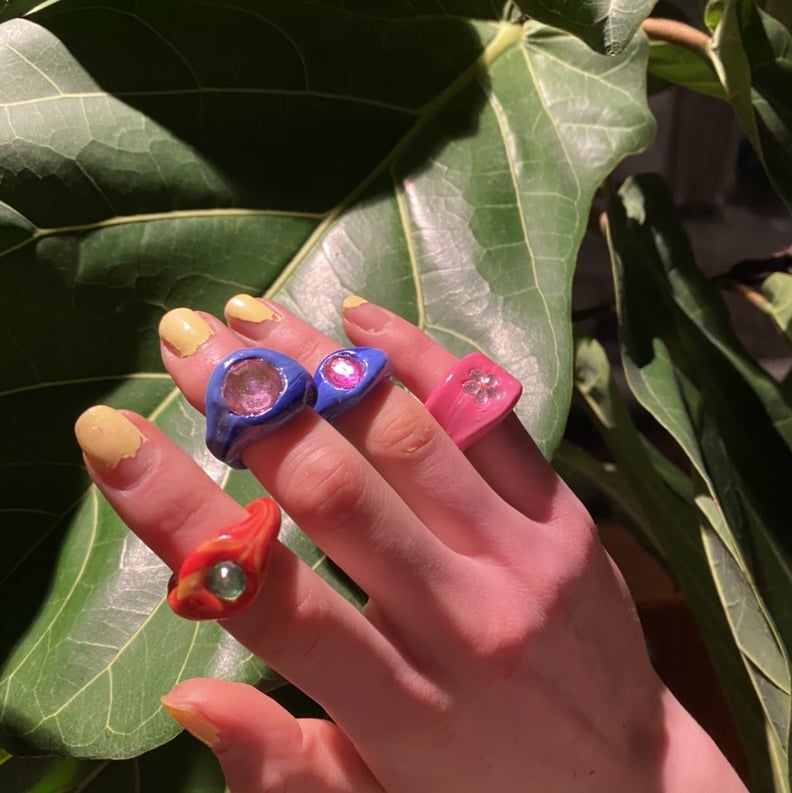 Coco_76 Custom Clay Rings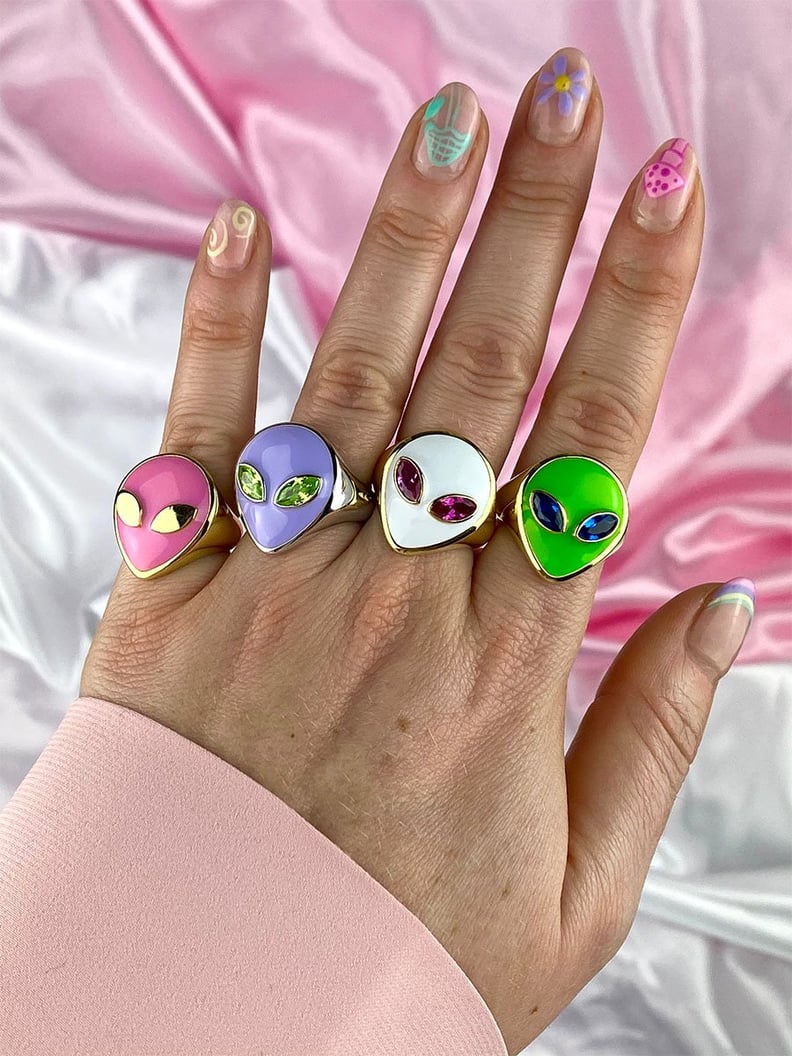 July Child Lilac Cosmic Alien Ring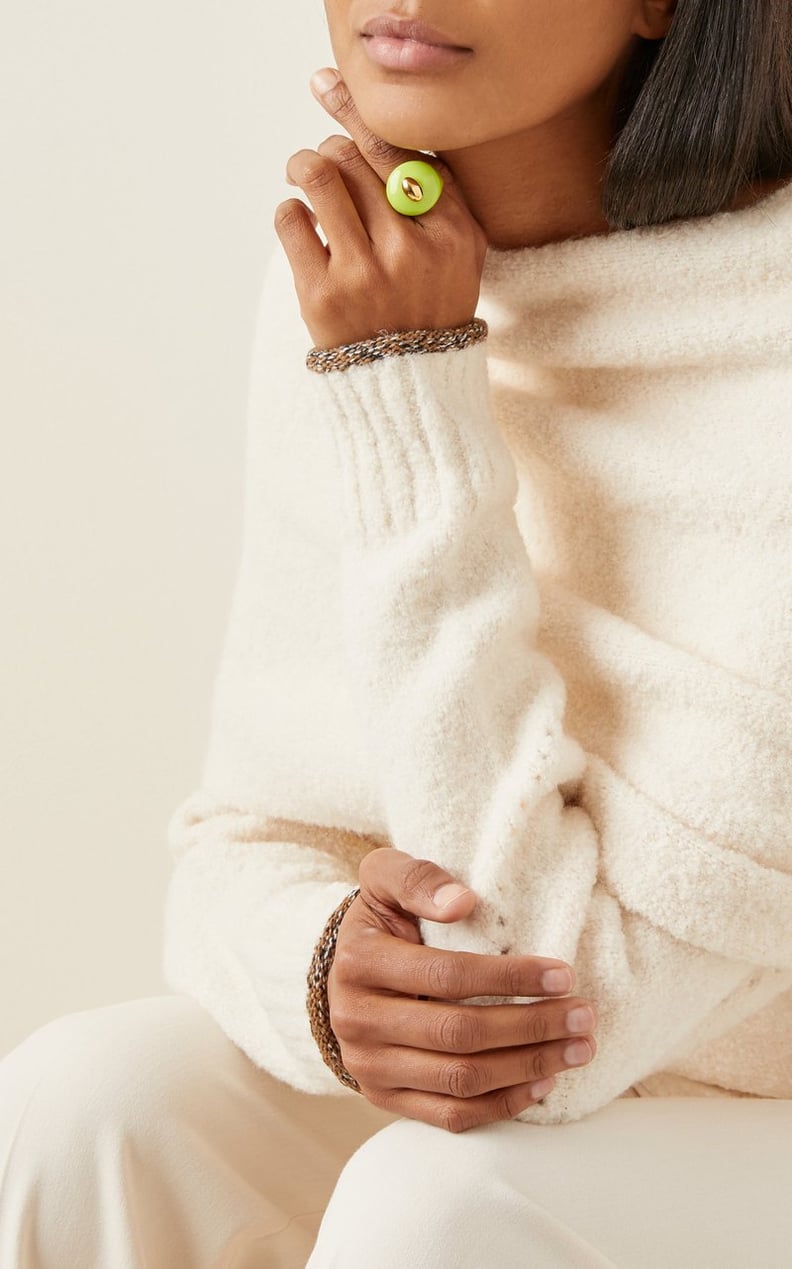 La Manso Matcha Mochi Ring