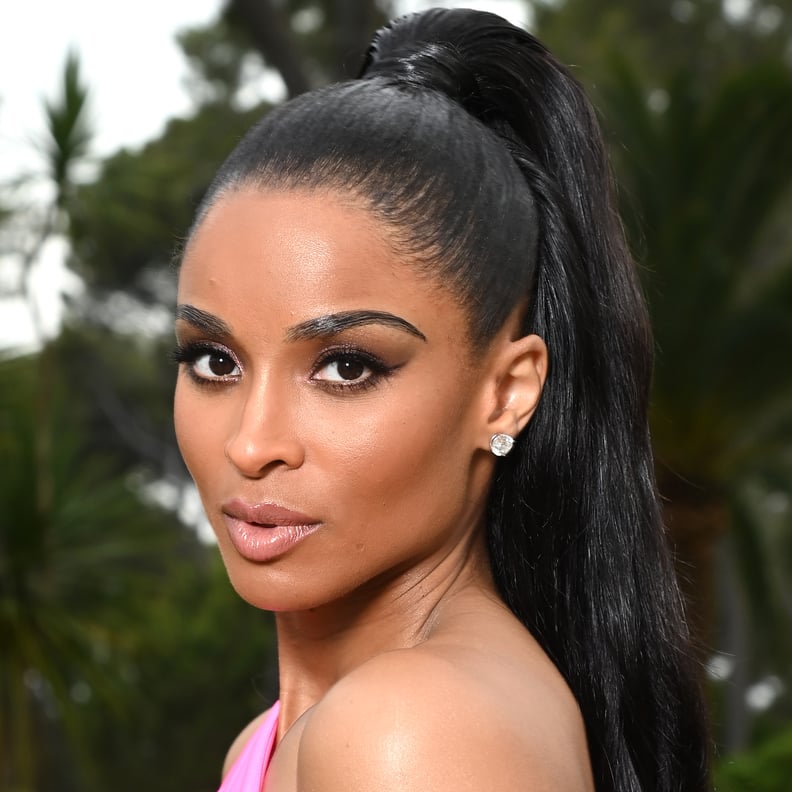 As POPSUGAR editors, we independently select and write about stuff we love and think you'll like too. If you buy a product we have recommended, we may receive affiliate commission, which in turn supports our work.
Ciara's bathing suits run the gamut, from trendy styles to basic, plunging one-pieces that would be available on any standard swimwear site. But the 37-year-old musician and mom of three certainly has a way about presenting her vacation looks, applying each one to a specific theme such as self-love, joy, or adventure. Many of the star's beach-ready ensembles come fully accessorized, whether with jewelry, reflective glasses, or a stack of bangles. And she works every angle to show off a suit's details, including lace-up sides, a stomach cutout, a low-dipped back, or a contrasting waistband.
More often than not, Ciara's swim-shoot photographer is husband Russell Wilson. The beloved celebrity couple got married back in July 2016, with Ciara walking down the aisle in a decidedly bohemian look — a lace Roberto Cavalli wedding gown with bell sleeves. Coincidentally, the bridal design featured a strappy neckline and rope-like bow, which are two elements she's worked heavily into her swim drawer as well. Two of Ciara's most memorable suits to date are the sultry white maillot she pinned with a tulle decal for her bachelorette party and the nude fringe maternity set she wore au naturel when she was pregnant with her youngest son, Winn Harrison Wilson.
Most recently, however, Ciara has been showing off the silhouettes she packed for an adventurous tropical getaway, where she's documented everything from jumping off a yacht into the water to paddleboarding in ribbed Robin Piccone coords. The licorice-colored separates are replete with a snap-button trim, and the top boasts a plunging neckline that ties under the bust, with the high-rise bottoms acting as the perfect complement. Ciara finished the moment with mirrored aviators and a key pendant necklace, plus a relaxed hairstyle, swept over and parted at the side.
Ahead, you can shop Ciara's exact Robin Piccone pieces, then scroll through all her swimwear dating back to 2015.
Ciara's Black Robin Piccone Bikini, 2023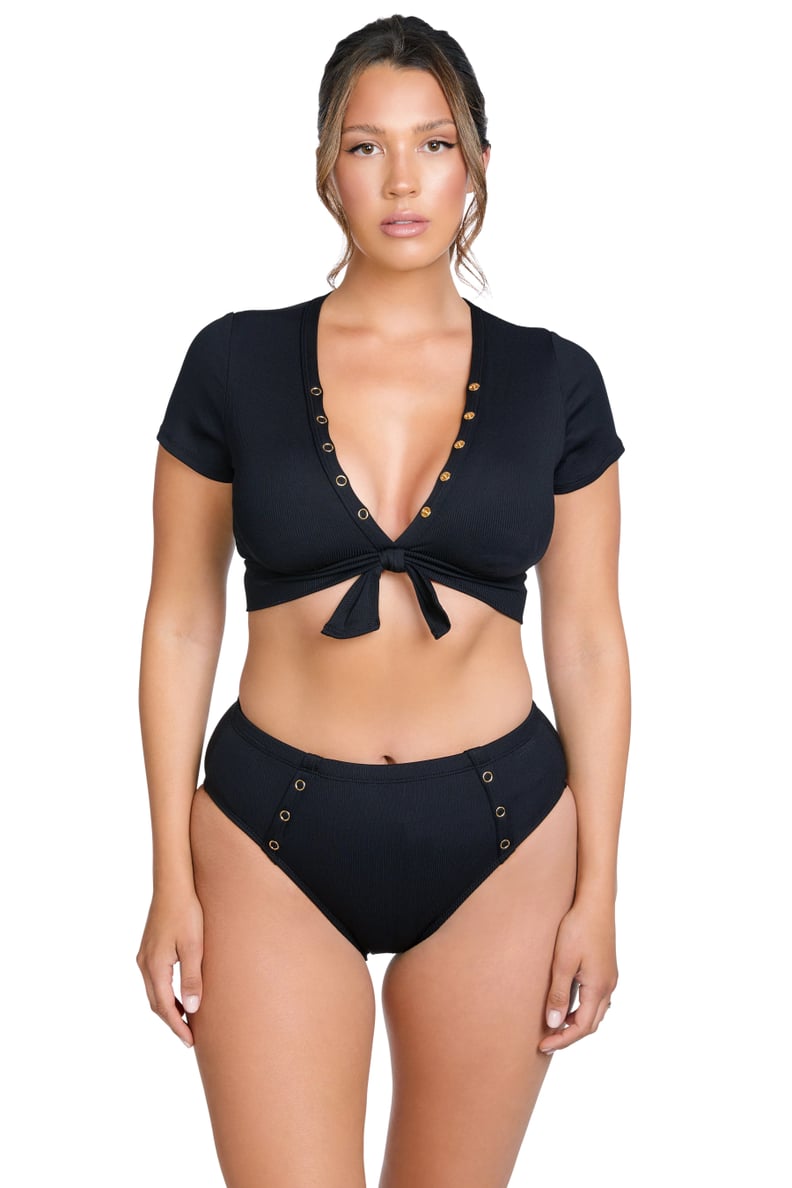 Robin Piccone Amy Bikini in Licorice
Ciara's Hot-Pink Cutout One-Piece, 2023
Ciara's Black Asymmetric Strap One-Piece, 2023
Ciara's Pink Keva J Cutout Swimsuit, 2022
Ciara's Leopard Multi-Strap Bikini, 2021
Ciara's Becca by Rebecca Virtue Crochet One-Piece, 2021
Ciara's Fringe Maternity Shoot Bikini, 2020
Ciara's Plunging Black One-Piece, 2019
Ciara's The Paradise Printed Bikini, 2019
Ciara's Rope Belt Swimsuit, 2019
Ciara's PatBO Cutout Swimsuit, 2019
Ciara's Strappy Orange Cutout One-Piece, 2019
Ciara's Lisa Marie Fernandez Blue One-Piece, 2018
Ciara's Hot-Pink Sian Swimwear One-Piece, 2018
Ciara's Black Ruffle Bikini, 2018
Ciara's Zip-Front Long-Sleeved Swimsuit, 2017
Ciara's One-Shoulder La Perla Swimsuit, 2017
Ciara's White High-Waisted Bikini, 2016
Ciara's La Perla Bustier One-Piece, 2016
Ciara's Gold Cutout Bandeau Maillot, 2016
Ciara's Black Lace-Up One-Piece, 2016
Ciara's White Lace-Up Bridal Swimsuit, 2016
Ciara's Two-Tone Cutout One-Piece, 2015
Ciara's Nanette Lepore One-Piece, 2015
Ciara's Yellow Cutout One-Piece, 2015
Ciara's Backless Halter Swimsuit, 2015