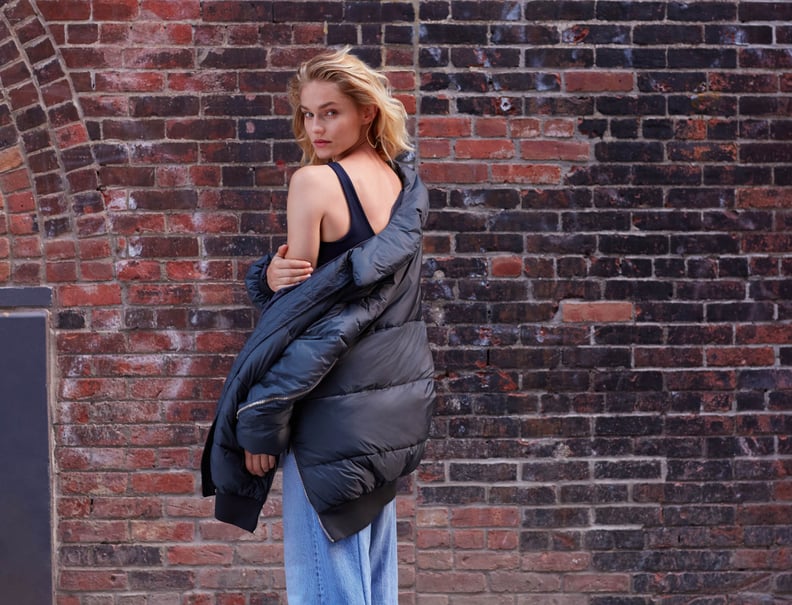 POPSUGAR Photography | Kathryna Hancock
POPSUGAR Photography | Kathryna Hancock
Every editorial product is independently selected by our editors. If you buy something through our links, we may earn commission.
The cold weather has set in, and it's officially time to bundle up for the commute to work. So it's time to scan your feed for the latest jacket trends and choose which one is right for you. This season, there are updates to classic styles like the trench and newer looks too, like a velvet shearling parka.
Most of these silhouettes are so voluminous and so bright, you'll barely need to construct much of an outfit before you leave the house. Just slip into one of these seven designs with jeans and a tee, and you'll be the coziest, chicest lady on the block. Scroll to check out our full list, or jump ahead to the trend that excites you most and shop away.
01
Velvet or Velour
Search for the luxe fabrics that are soft enough to sleep in. A chunky topper will last you through Winter, especially when layered, whereas blazer styles provide a flashy finish for eveningwear.
04
Shaggy and Textured
A little something fuzzy can add a whole lot of texture to a regular tee and jeans. Go big or go home and opt for volume.
06
Updated Trench
The new trench has superstylish details. Either it comes in the classic camel shade, but with fancy buttons and an oversize silhouette, or it's in a flashy material like leather or PVC.
09
Mixed Material
Whether it's a varsity jacket or a midlength peacoat, this season's all about experimenting with embellishments, graphics, and jewel finishes.
12
Patchwork
A patchwork coat adds more than enough vibrancy to your outfit, though you can try out the look with neutral leather tones too. It's all about striking a colorblock effect with just one piece.
14
Puffer
This season's puffer won't eat you up. While there are plenty of longer pieces, most girls are wearing their street style puffers off the shoulder in a cropped silhouette.
17
Military
Forget the double-breasted military coat. Fall's updates come with slick lining or smooth plated buttons and fine tailoring too.