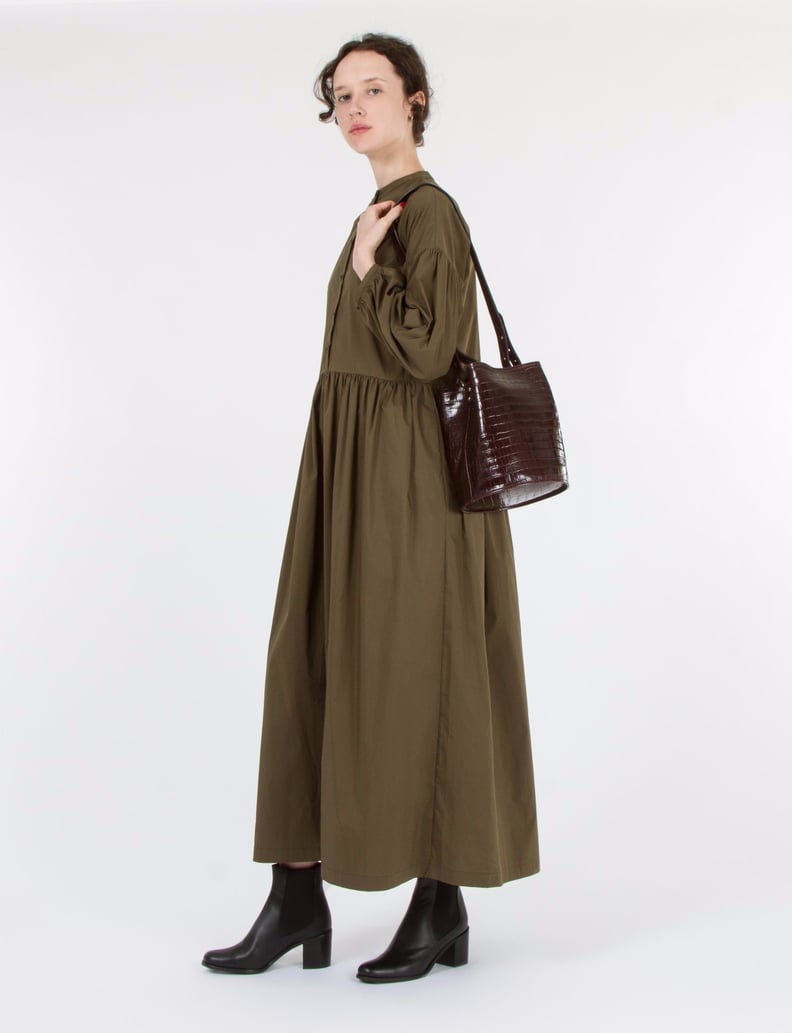 As POPSUGAR editors, we independently select and write about stuff we love and think you'll like too. If you buy a product we have recommended, we may receive affiliate commission, which in turn supports our work.
Should you indulge in a little shopping on the Creatures of Comfort site, you might just come across the Sequoia Dress, which rings in at $450, has a high neckline, buttons down the bodice, and has full bishop sleeves. It comes in army green, blue, and black, and there's a short version too, called the Vanderbilt. It is also enraging quite a few Twitter users. "Bless everyone who is pretty enough, skinny enough, and rich enough to wear this dress," a BuzzFeed writer posted, sharing an image of the product. "Adding this to my Amazon Amishlist," someone else replied.
We have to admit, the design is pretty plain, and it's not exactly flattering, ballooning out at the waist with the addition of material for pockets on each side. We can see why people are referring to it as a "pilgrim dress." And we probably wouldn't spend just shy of $500 on a lightweight piece like this. But, it does have its place in fashion. Right now, there are plenty of labels offering similar silhouettes for Fall that are perfect for the modest type. Below, we rounded them up so you can see for yourself and let us know if you're on board (the Mayflower) with this look. Just kidding, just kidding.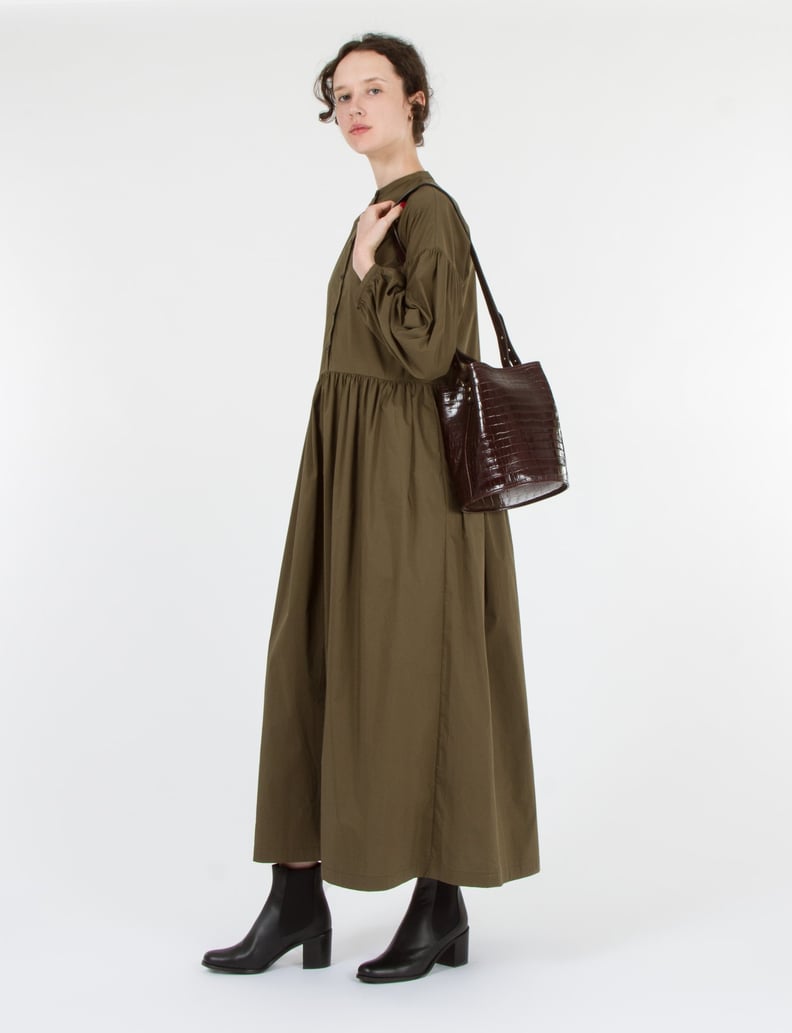 The Creatures of Comfort Sequoia Dress
The Dress Invited Plenty of Humorous Tweets
The Design Comes in a Shorter Version Too — and We Found Plenty More Just Like It