Wayfair
Wayfair
As POPSUGAR editors, we independently select and write about stuff we love and think you'll like too. If you buy a product we have recommended, we may receive affiliate commission, which in turn supports our work.
Looking for a new coffee table can be a tricky shopping task. I've always believed that these useful pieces are the centerpiece to your living room, and therefore deserve some serious browsing before you actually make any big purchase to ensure you find the one that's just right for you and your home. I spent months shopping for my dream option, and the thousands of choices out there made it so hard for me to decide. One retailer that is always a great option to turn to? Wayfair. The site has a ton of stylish yet affordable finds that won't break your budget, and that also manage to cater to every person's home aesthetic preferences — from midcentury-modern designs to farmhouse-chic and more.
If you're ready to upgrade your living room with a new one, then you've come to the right place. I searched Wayfair's impressive furniture selection and curated a list of 11 picks that I love and other customers similarly can't stop raving about it. From choices that offer extra storage space to sleek and minimal designs, no doubt there's something here that'll fit your home's style. Keep reading to shop them all and find your match.
— Additional reporting by Krista Jones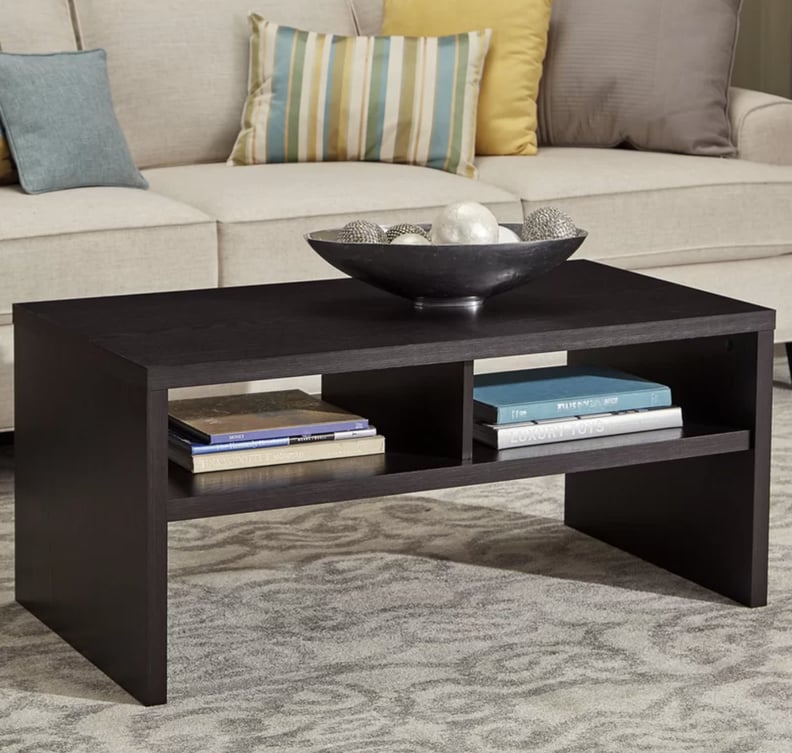 Best Overall Coffee Table: ClosetMaid Coffee Table
This ClosetMaid Coffee Table ($170) earns the title for best overall coffee table from Wayfair — at least in our book. The simple yet stylish piece boasts a modern vibe that can easily fit into any home space or aesthetic. With the abundance of shelving space and easy assembly, you really can't beat having this coffee table as a centerpiece in your home — especially with that under-$200 price tag.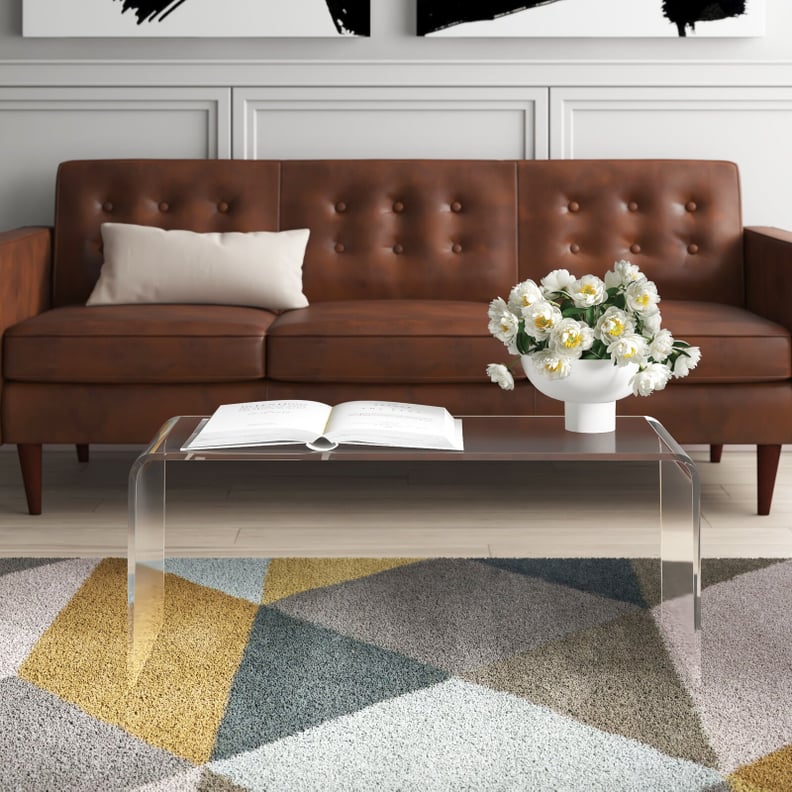 Best Clear Coffee Table: Valadez Sled Coffee Table
I love the simplicity of this Valadez Sled Coffee Table ($370). If you're someone who prefers a louder rug-and-couch combo, then opting for a more muted piece like this clear coffee table will let the rest of your living room speak for itself. Plus, if you're prone to messes, you'll love the easy cleaning and minimal upkeep this table provides.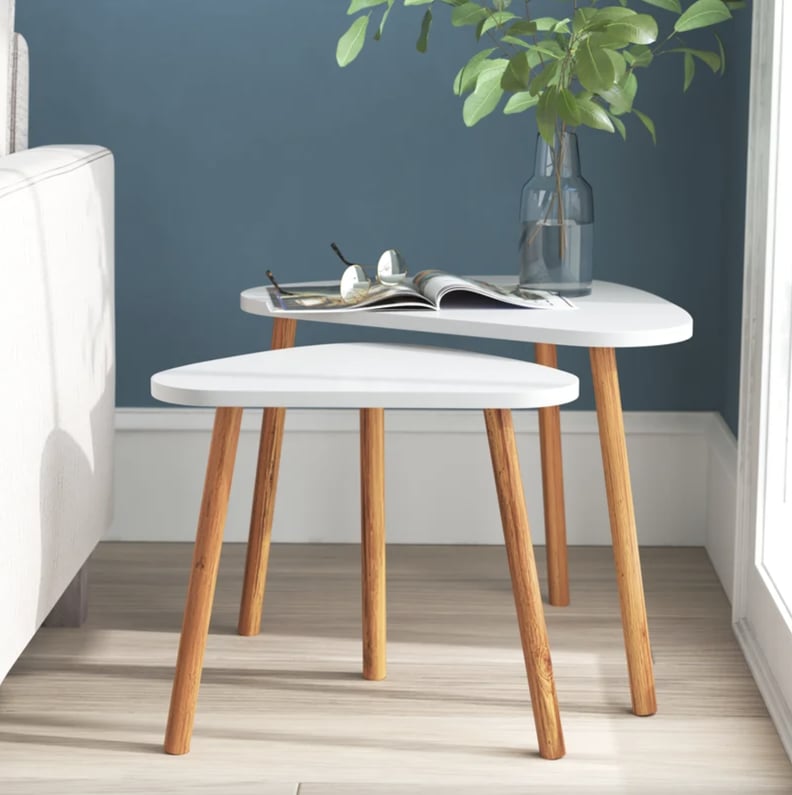 Best Nesting Coffee Table: Sudie 3 Legs Nesting Tables
These Sudie 3 Legs Nesting Tables ($108, originally $135) can be set up so many ways — allowing you to not only maximize your living room space, but also easily shake up your home furniture set-up whenever you get an itch to redecorate. We love the lightweight nature of the pieces, too!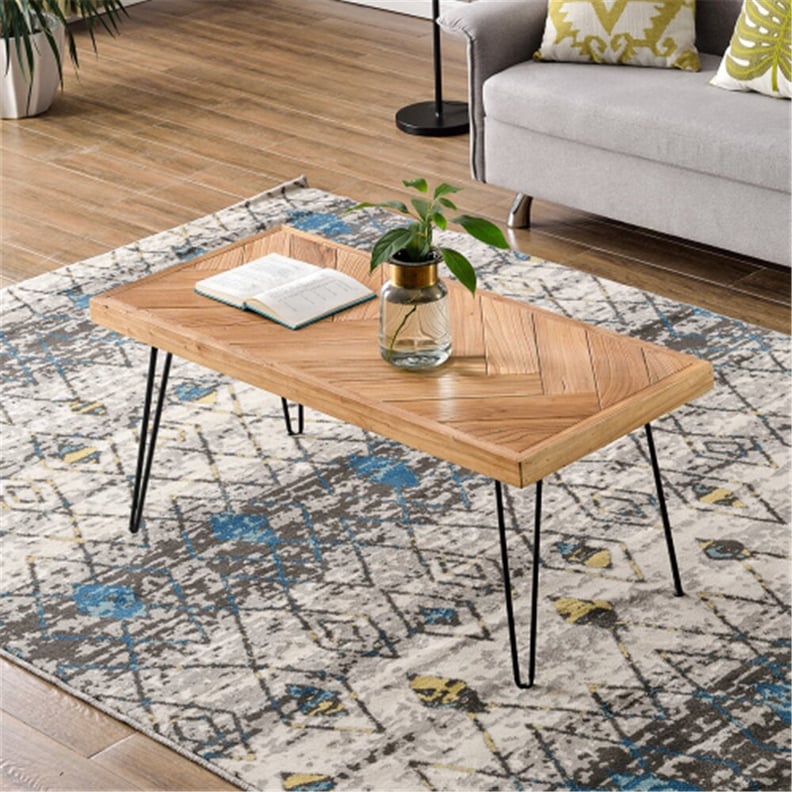 Best Wooden Coffee Table: Nason Coffee Table
Perhaps you prefer more of a rustic vibe when it comes to your home furniture design. We hear you — and we also recommend checking out this Nason Coffee Table ($305, originally $390), too. The mix of materials between the wood and metal is so chic.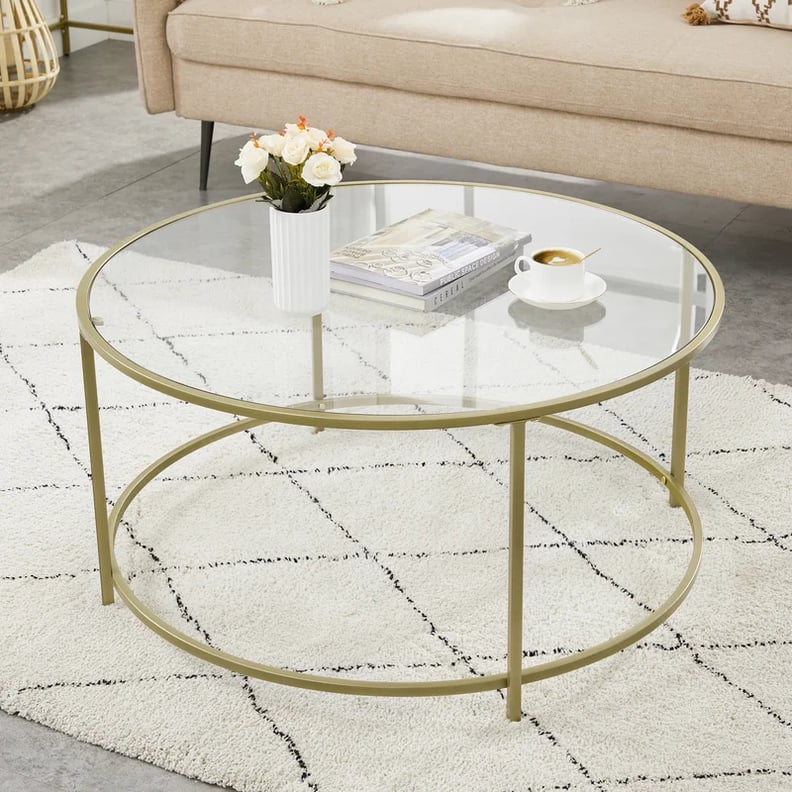 Best Round Coffee Table: Doynton 4 Legs Coffee Table
If you've got kiddos who have a knack for constantly running into sharp corners around your house, then you'll totally appreciate the rounded nature of this Doynton 4 Legs Coffee Table ($130, originally $150). The piece features a glass-top design that's sure to open up even the most compact room. And the brassy, gold accents complete the coffee table with an elegant touch.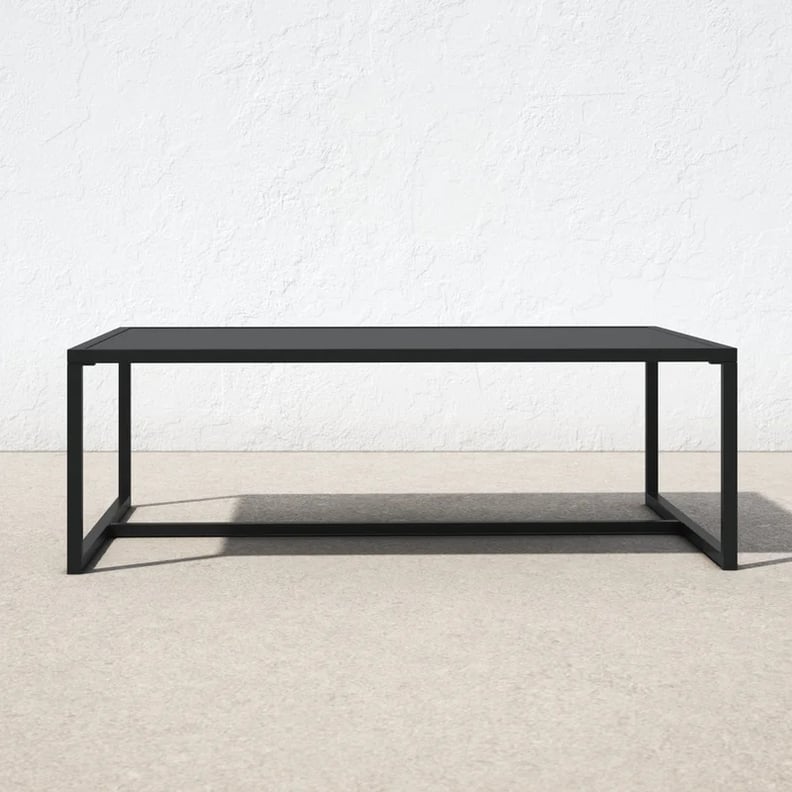 Best Steel Coffee Table: Julian Metal Coffee Table
We're big believers that when shopping for home furniture, you should seek out long-lasting products that are durable and sure to have a more permanent place in your home. This Wayfair Julian Metal Coffee Table ($390, originally $627) boasts an especially sturdy build that's sure to withstand even the most hectic moves or seasons of your life — thanks to its sturdy metal frame, of course.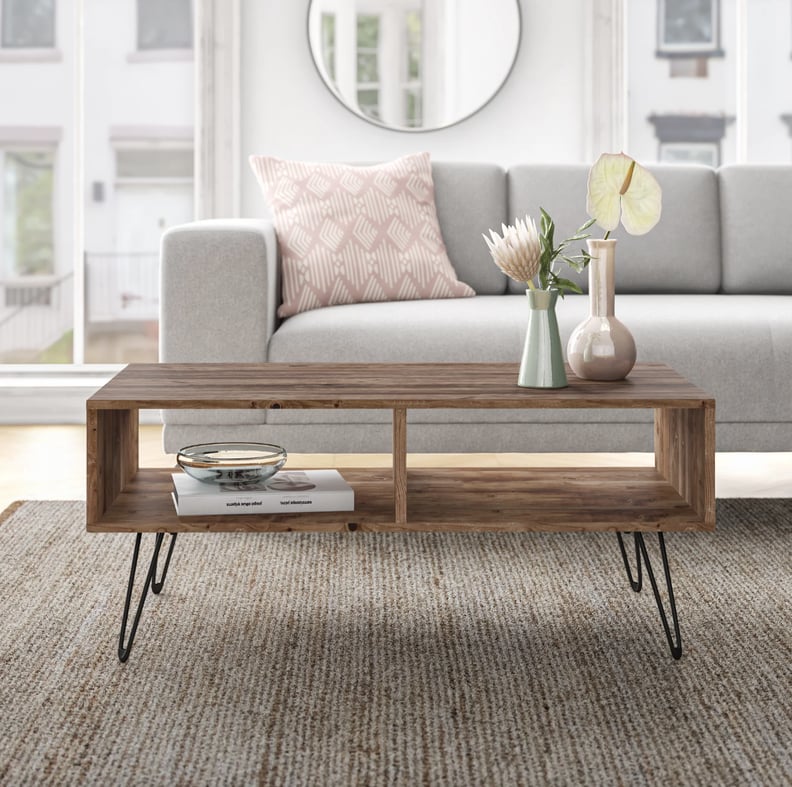 Best Coffee Table with Storage: Jorgenson Coffee Table with Storage
Find yourself in a tight apartment or compact home space these days? You'll totally appreciate the value in having a coffee table with storage then — just like this Jorgenson Coffee Table with Storage ($230, originally $310). The piece is chic yet still practical, thanks to its built-in shelving that's ideal for housing coffee table books, remotes, and more!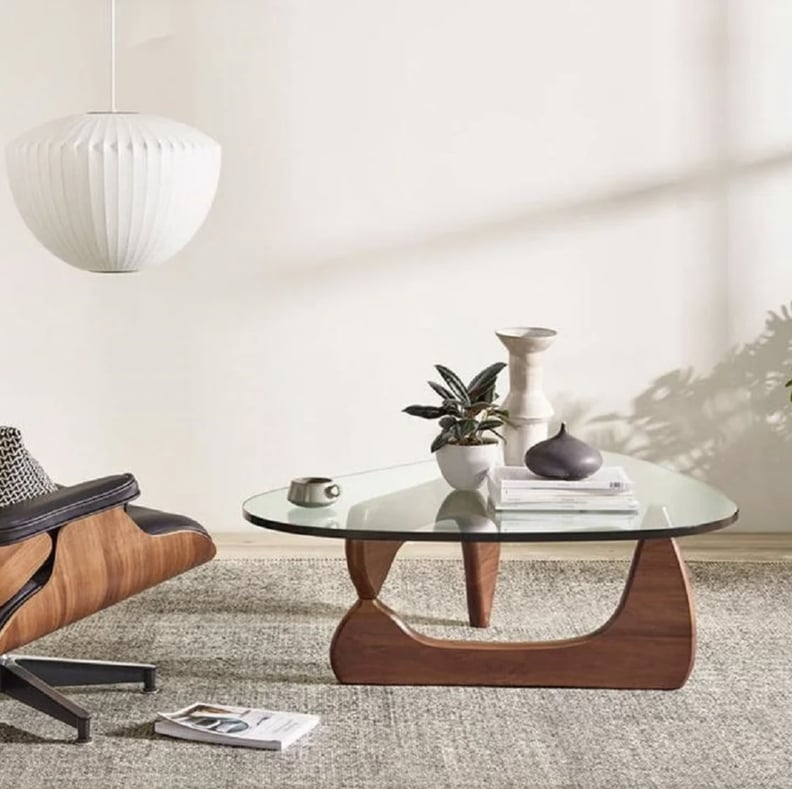 Best Midcentury-Modern Coffee Table: Butcher Abstract Coffee Table
You can't go wrong with this stylish Butcher Abstract Coffee Table ($590, originally $720). There's no denying that this coffee table is super-unique with its shapely leg design and glass top. If you're looking for a midcentury-modern furniture piece that will really make a statement in your living room, this is the perfect build for you!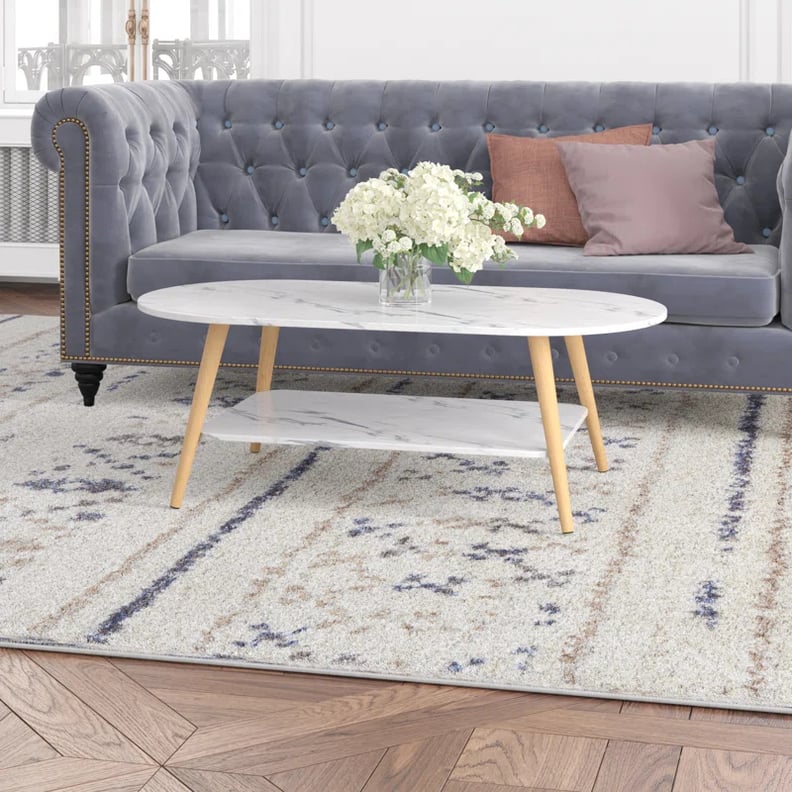 Best Marble Coffee Table: Huggins 4 Legs Coffee Table with Storage
Marble is a great way to elevate any home space with a classy and more elegant touch. If you're looking for a way to incorporate the timeless material without having to spend too much, look no further than this Huggins 4 Legs Coffee Table with Storage ($142, originally $160). The simple coffee table is affordable, understated, and even practical with its built-in storage space. What's not to like?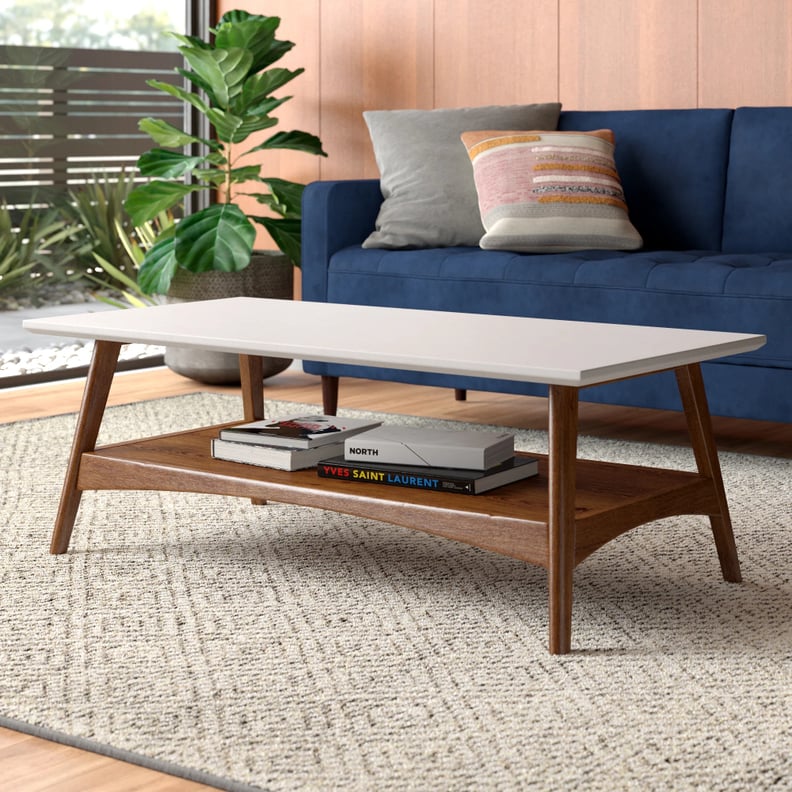 Best Rectangle Coffee Table: Burnes 4 Legs Coffee Table With Storage
The contrast between the wood and the glossy white top of this AllModern Burnes 4 Legs Coffee Table With Storage ($294) is stunning. Both stylish and useful, its bottom shelf is perfect for displaying books, magazines, and more. Even the most minimalistic room will benefit from having this structured and rectangle-shaped statement piece incorporated into it.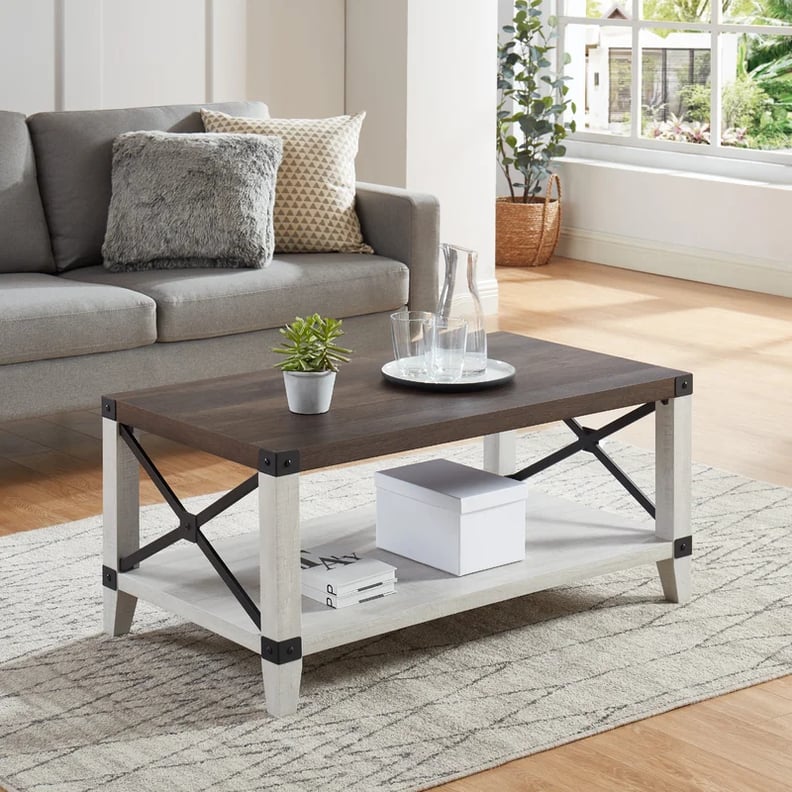 Best Farmhouse Coffee Table: Ervie Coffee Table with Storage
And finally for the farmhouse-chic and Joanna Gaines-obsessed home decorators out there, this Ervie Coffee Table with Storage ($205) is seriously perfect for you. The white piece features a rich brown space up top, along with contrasting black accents to match along the sides. We love that it feels rustic yet modern, all at once!