Out of all the stars wearing shimmering dresses, we couldn't take our eyes off of Dakota Johnson. Perhaps it's because she made a sequined Chanel Couture dress look totally sexy, its unique side slit attracting all eyes every time she took a step. Maybe it's because gray is just her color (it's lending her an undeniable glow!). Or maybe it's because the actress piled on the sparkle — she hit up the after party in a matching sequined jacket that made us wonder if there's such thing as too much shine.
But whatever the case, we can't stop dreaming about every detail of her look, from her strapless gown down to her Jimmy Choo heels. Scroll through if you need proof that Dakota was the belle of the ball at the Golden Globes. We're sure one Christian Grey would back us up on that.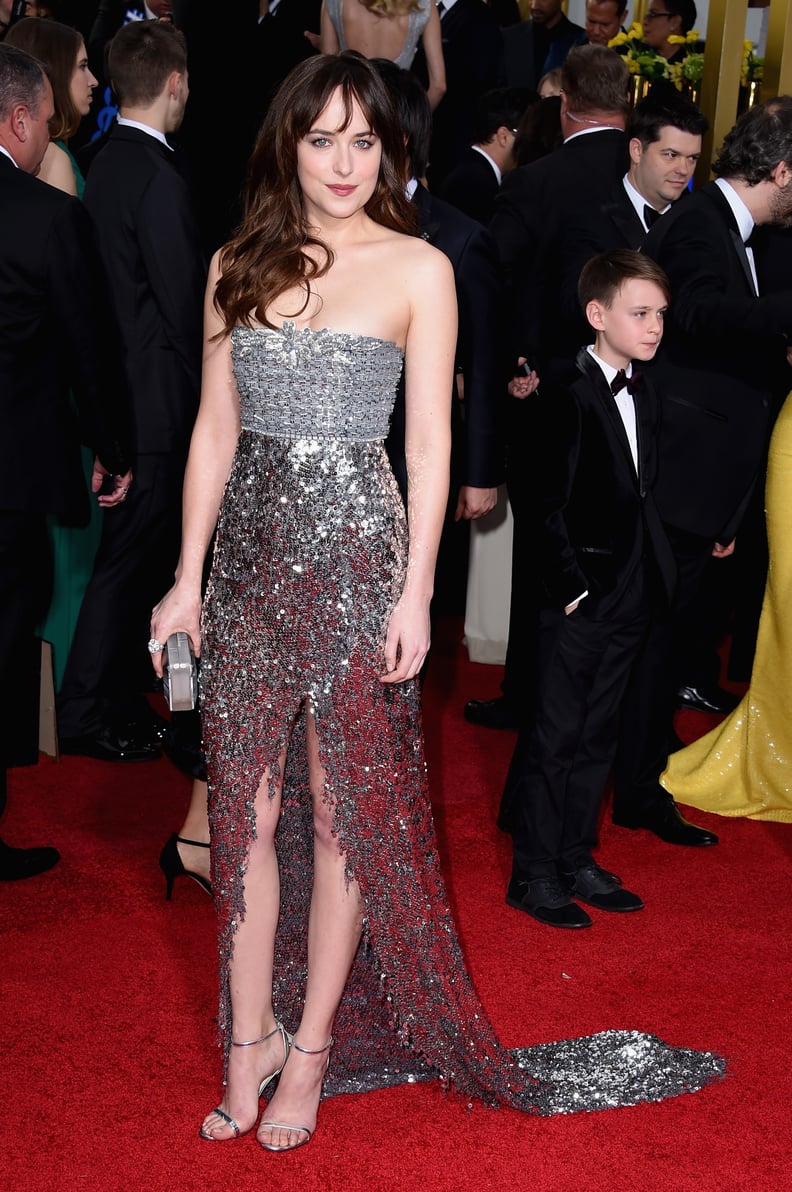 And Rightfully So — It's a Real Stunner!