Metallic Dresses at Golden Globes 2015
Poll: Whose Metallics Outshone the Rest?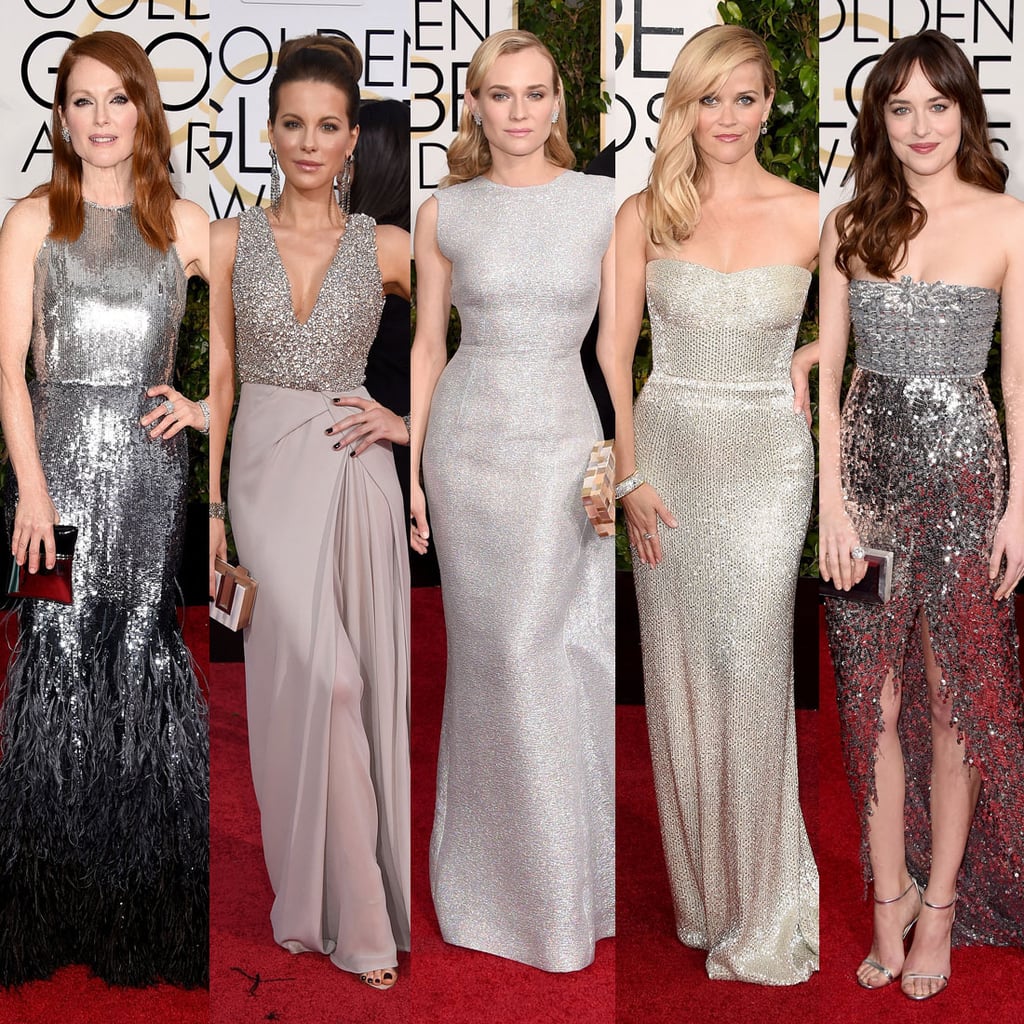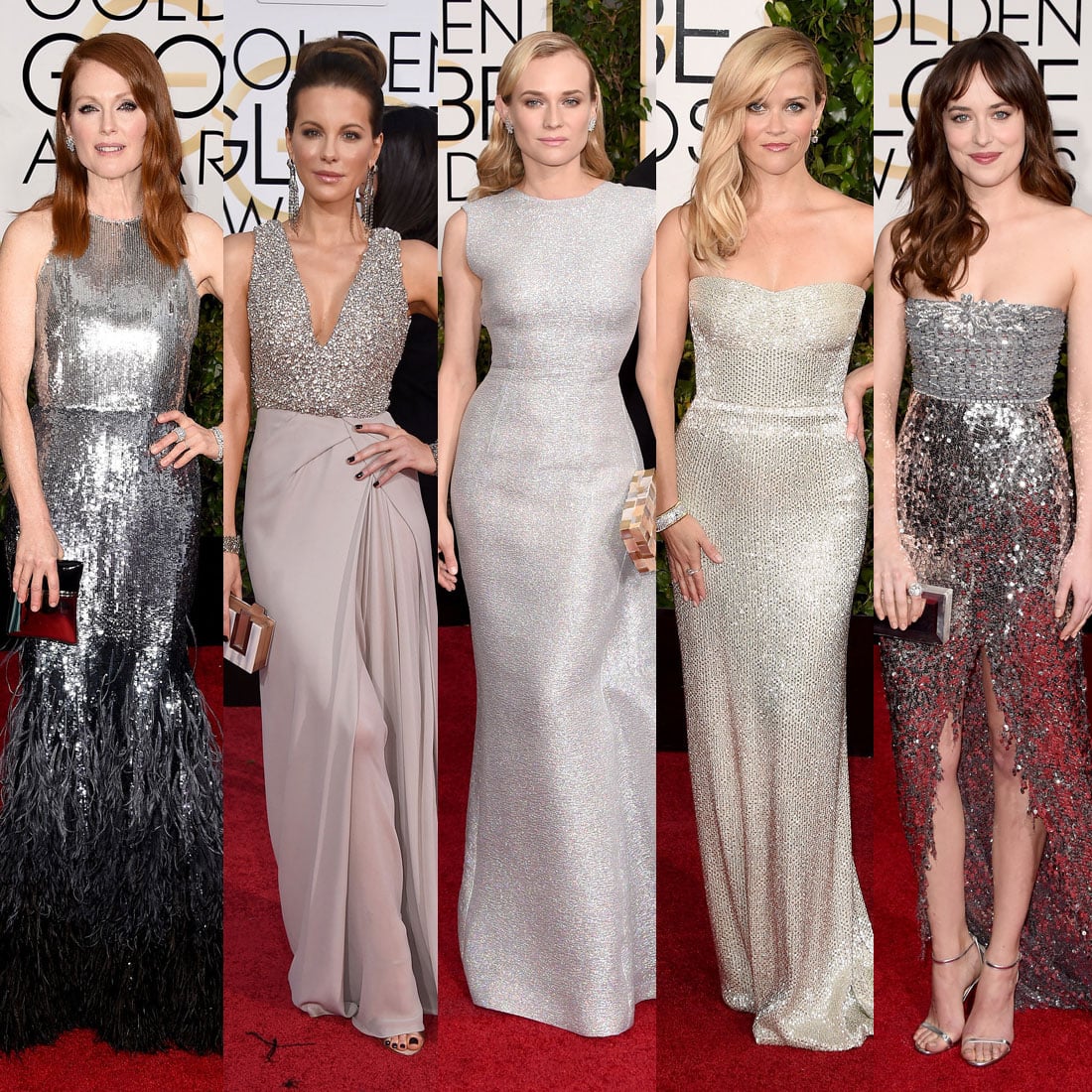 The easiest way to shine on the red carpet? Wear something that sparkles. That was the M.O. these Golden Globes attendees employed when they stepped out for tonight's awards, grabbing our attention in sequined, metallic gowns that quite literally shone on the red carpet. Among the highlights, Julianne Moore caught our attention in a feathered and sequined Givenchy gown. Kate Beckinsale brought the glam factor in Elie Saab, while Diane Kruger was the picture of chic in a liquid-silver Emilia Wickstead creation. Not to be outdone, Reese Witherspoon brought the wow factor in a slinky, strapless Calvin Klein, and Dakota Johnson upgraded from (50 shades of) gray to something a bit more eye-catching. But we're not declaring a winner, because that's your job. Whose metallics ruled the red carpet?