We Handpicked the David Rose Sweater That Speaks to Your Zodiac Sign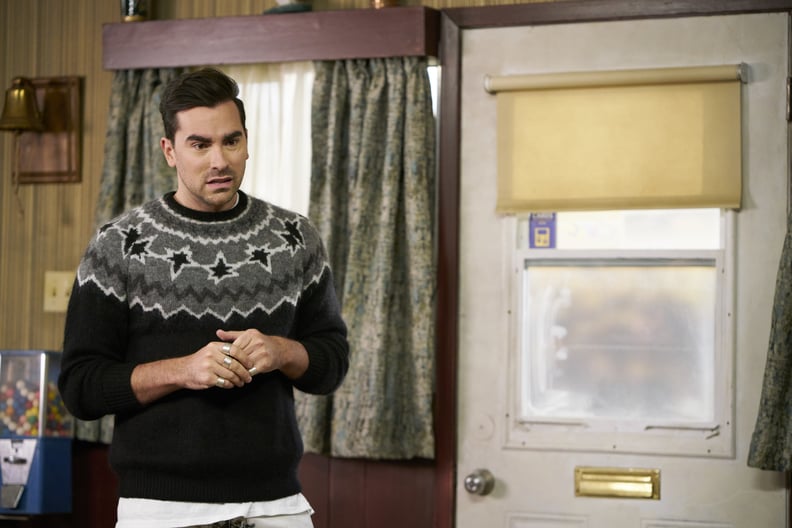 POP TV
Like Alexis's heels or Moira's legendary wigs, David Rose's extensive sweater collection became an integral part of his Schitt's Creek character. Hell, he sported them through the sticky Schitt's Creek summers and never sacrificed personal style for details like the weather or criticism from people (ahem, Stevie) who couldn't quite appreciate his unique fashion sense. No matter — we can. In fact, we like to think there's a little something for everyone in David's sweater collection, or every zodiac sign to be exact. So, which of David's sweaters speaks to your star sign? We did the research and found your perfect match so you don't have to go hunting around the Blouse Barn, because, ew.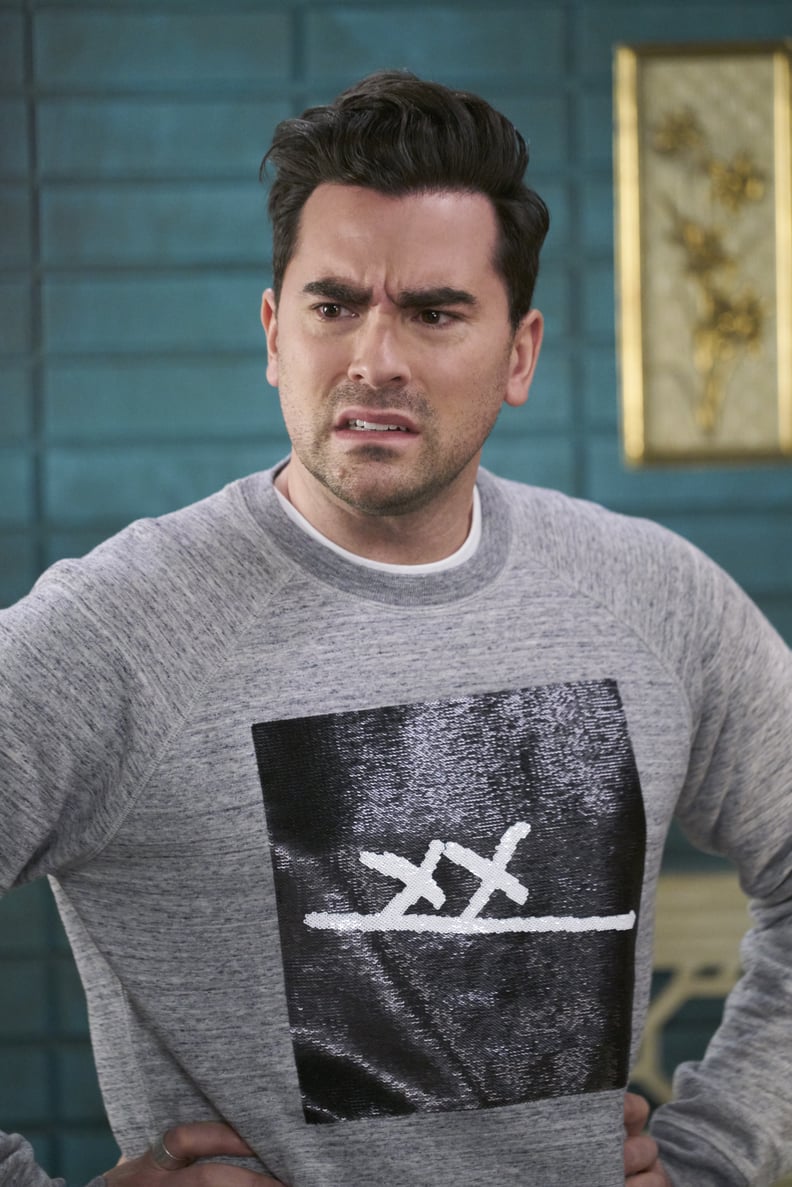 Aries (March 21-April 19)
A look that speaks to Aries's cool confidence and active energy? Why, this glam riff on the sweatshirt, complete with sequins. It's the elevated look on everyday wear you can rest assured looks chic without trying too hard, as evidenced by David.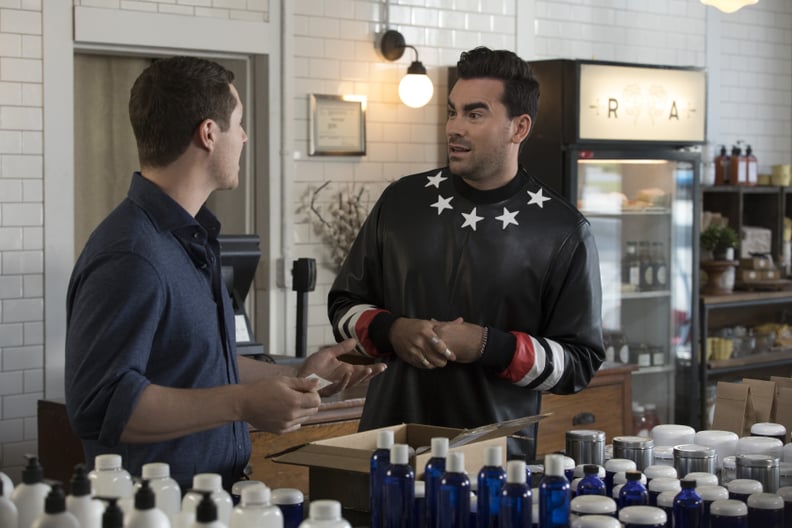 Taurus (April 20-May 20)
Some may call it stubbornness, but as far as David's concerned, we're pretty sure his allegiance to this Givenchy design is just called "fashion." Tauruses will likely share that affinity for luxe fabrics and a label you can count on time and time again.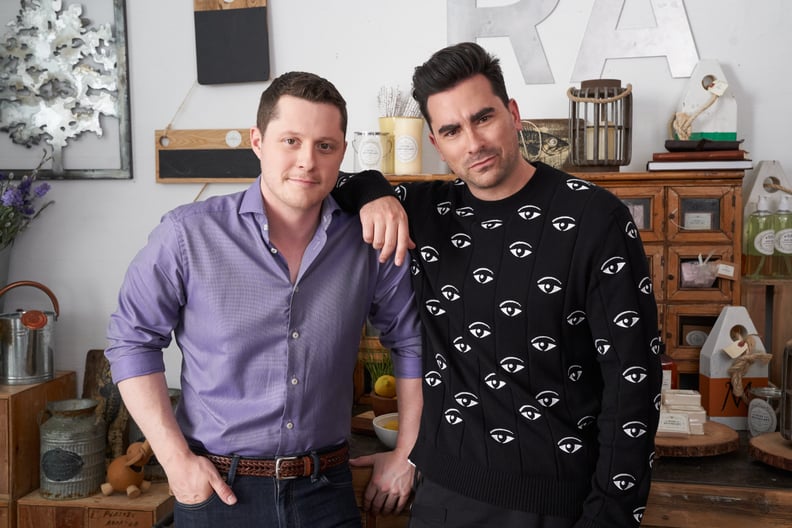 Gemini (May 21-June 20)
Paging the print master! A pattern-loving Gemini would appreciate the bold, eye-popping print on David's Kenzo sweater.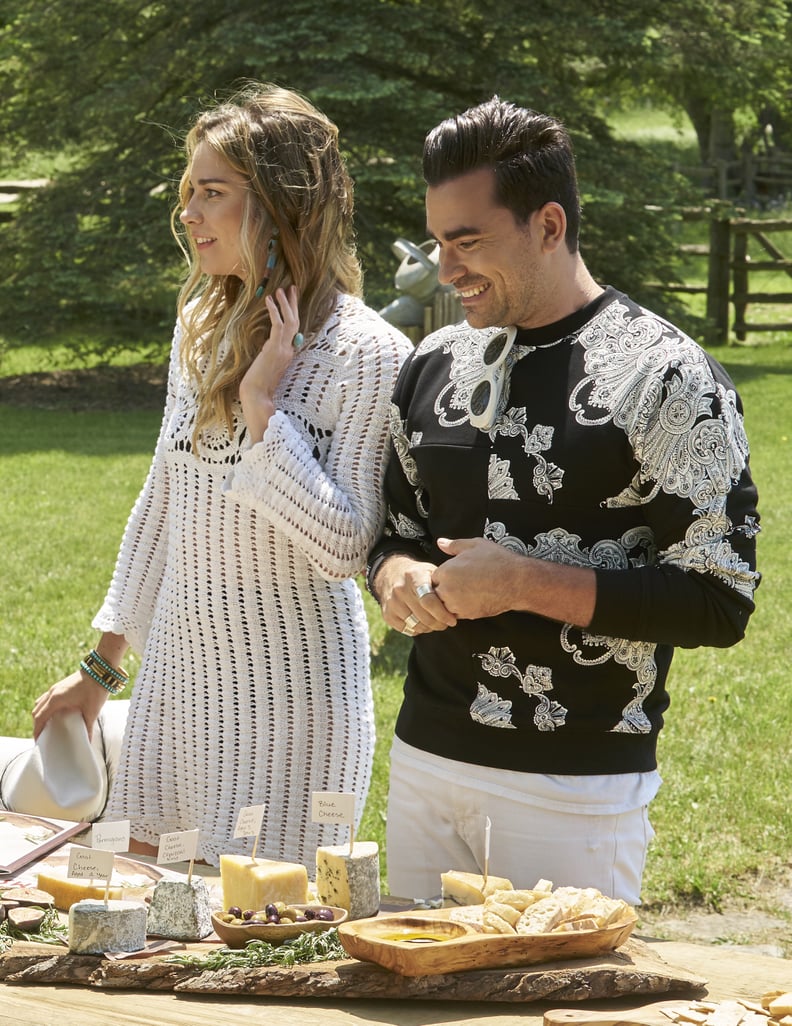 Cancer (June 21-July 22)
A touch whimsical with its graphic paisley detailing, this knit is about as romantic as David's looks ever get. So, this one's for you, Cancers.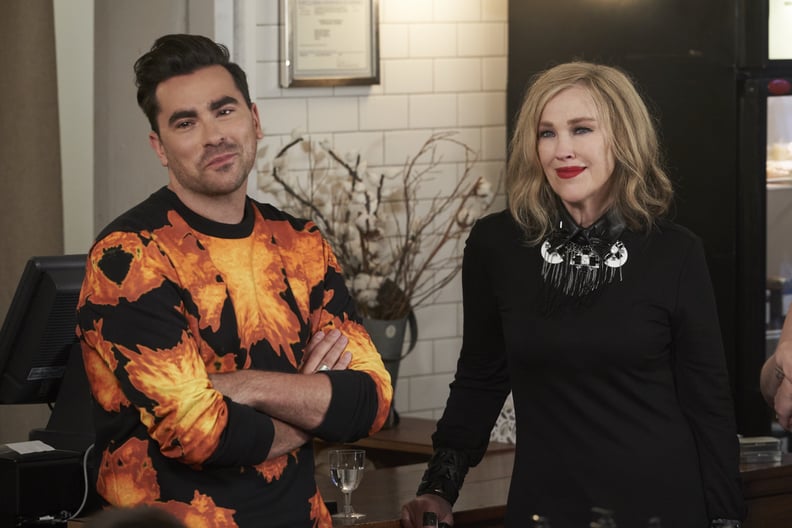 Leo (July 23-Aug. 22)
When David breaks from his typical gray, black, or white in this fiery Givenchy sweatshirt, the style moment has Leos written all over it. The bold graphic coupled with the standout hues brings the drama Leos crave from their looks.
Virgo (Aug. 23-Sept. 22)
David's cozy black-and-white sweater evokes the classic vibes that Virgos loves. More practical by nature, they'll appreciate David's chic but also wearable take on this look.
Libra (Sept. 23-Oct. 22)
While the palette is classic, the graphic on this sweater is bold and undeniably cool. It's a contemporary update on a staple that Libras love — and David does particularly well.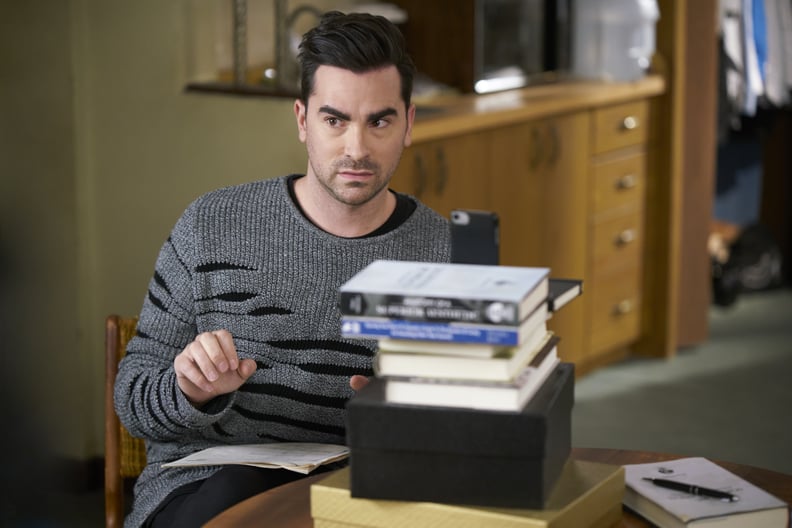 Scorpio (Oct. 23-Nov. 21)
A resourceful Scorpio knows the cool factor of a worn knit that has special details. Just like David, they don't need to mix it up too much, and since uniform dressing is their thing, they'll gravitate toward one of David's gray sweaters that still lends plenty of personality to an everyday look.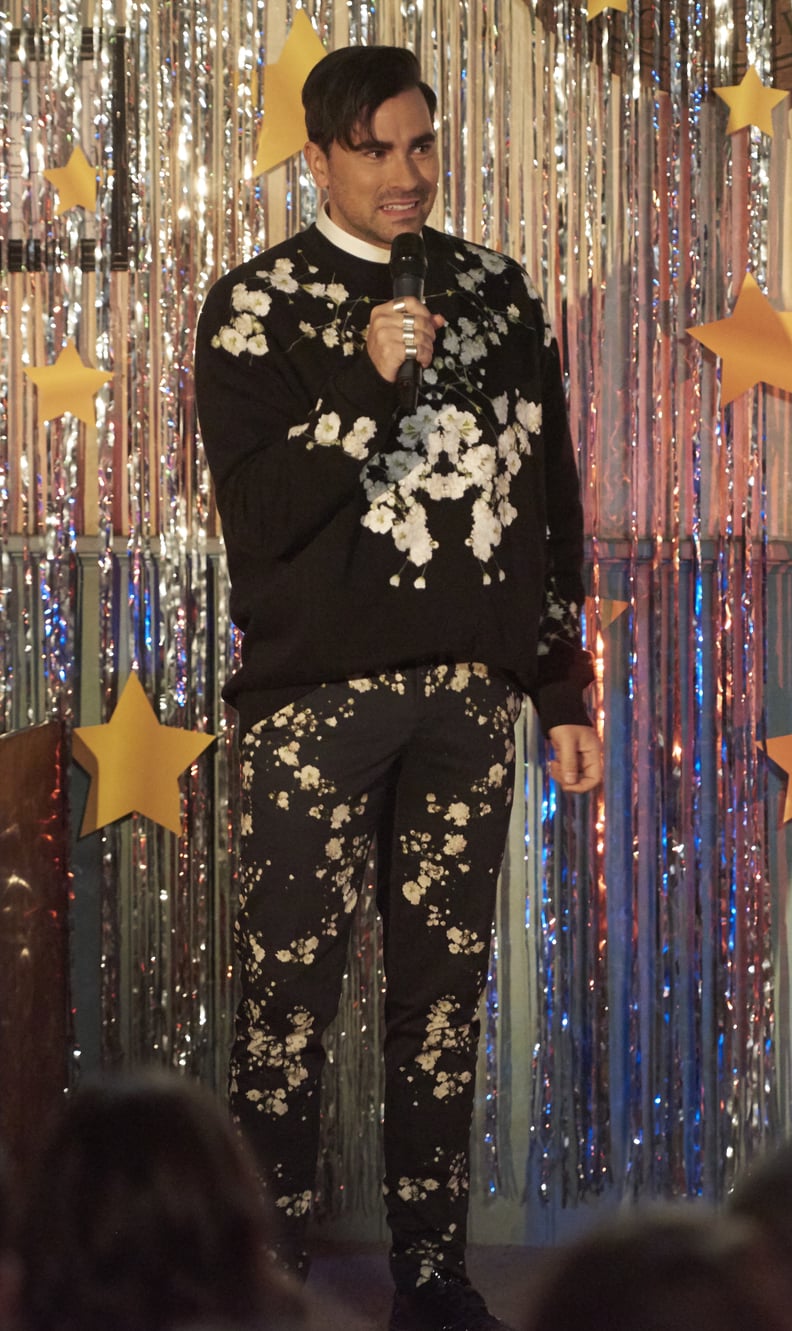 Sagittarius (Nov. 22-Dec. 21)
A statement-making, extroverted Sag would be all about David's floral-covered sweatshirt (and coordinating pants!). It's fashion-forward and feminine, just like them.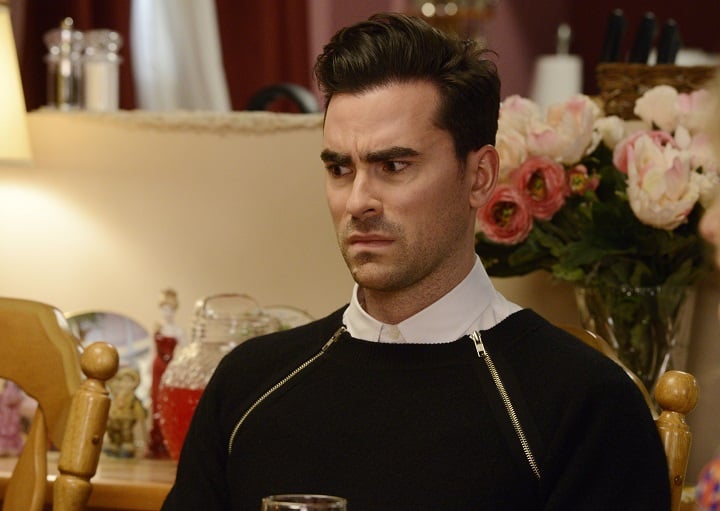 Capricorn (Dec. 22-Jan. 19)
Capricorns tend to take a more disciplined approach to dressing. This zippered black knit is one of David's more understated sweater looks and perfect for a Capricorn, who loves a uniform or an outfit formula they can rely on again and again.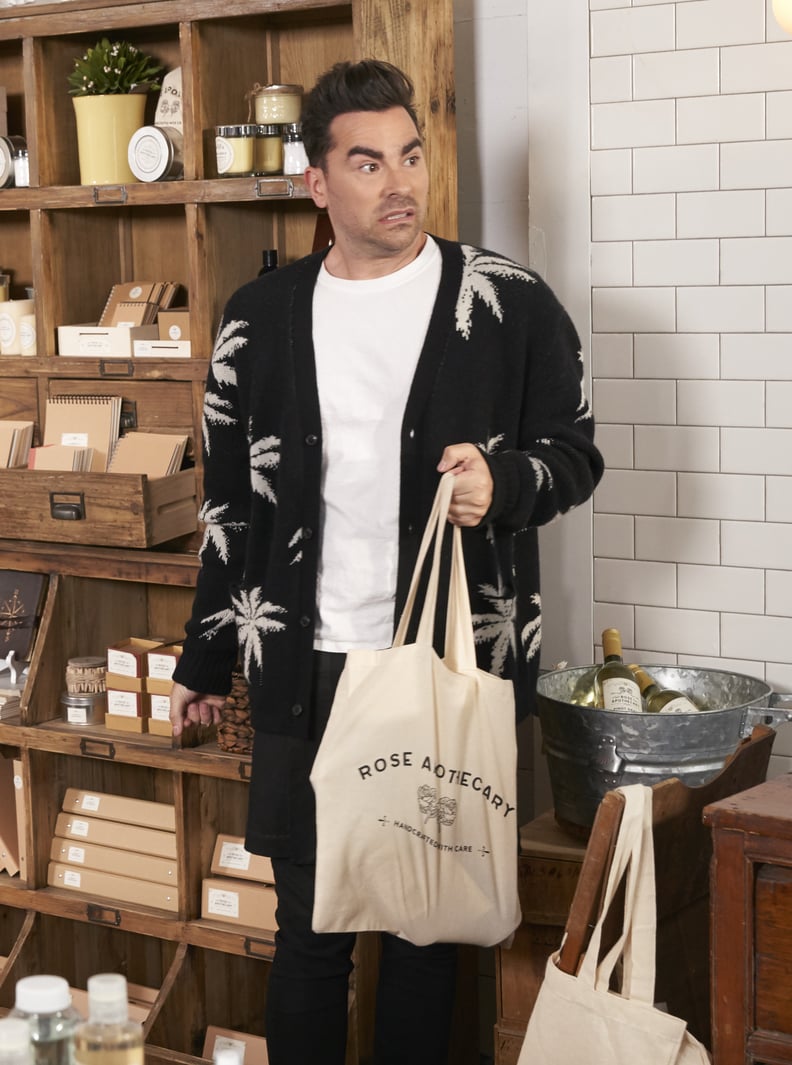 Aquarius (Jan. 20-Feb. 18)
Aquariuses don't follow trends — and neither does David. This playful cardigan speaks to their experimental fashion sense, and it's definitely a departure for David, too.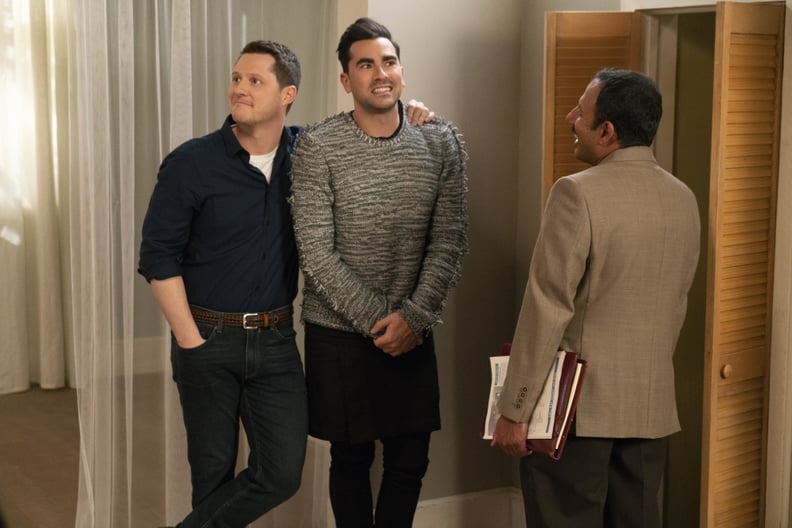 Pisces (Feb. 19-March 20)
While bohemian isn't exactly David's aesthetic (that's really Alexis's department), he's certainly speaking Pisces language in this more relaxed, fringed knit. The marled knit is a break from David's typical black-and-white graphic sweatshirts and appeals to Pisces's easier, breezier vibe.