Emrata Shares Her Styling Process For COS's Front Row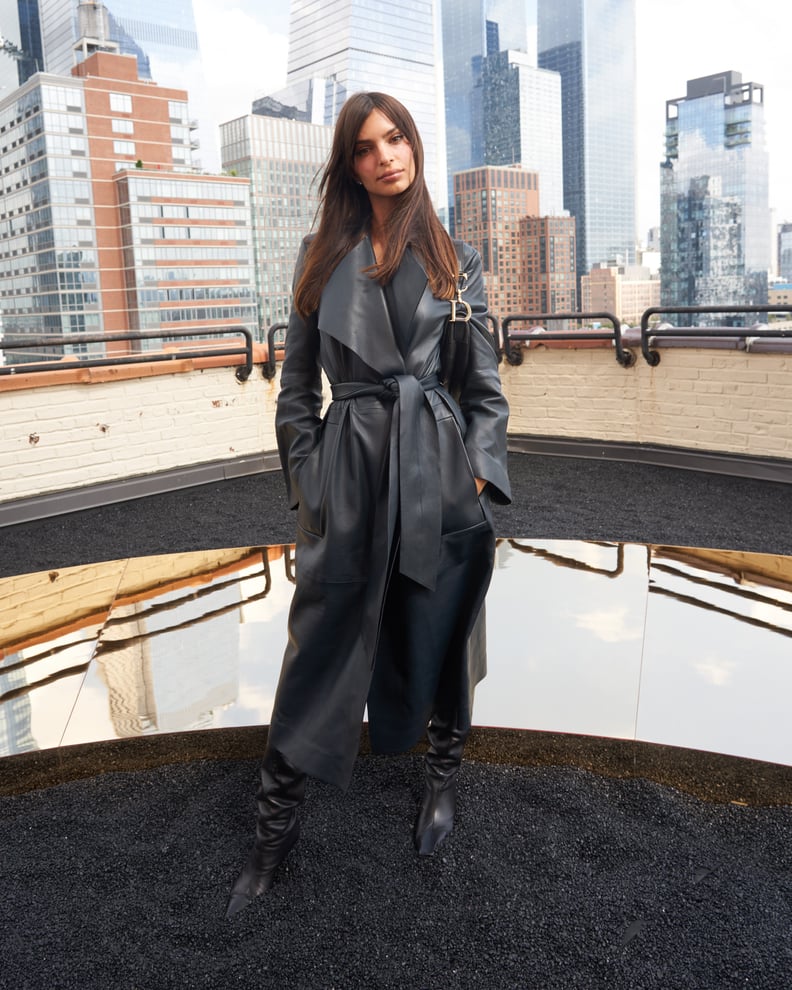 Courtesy of COS
Courtesy of COS
On the second to last day of New York Fashion Week, COS debuted its Fall 2022 collection with a highly anticipated runway event. Presenting a see-now, buy-now range of wardrobe staples, the show was framed as an ode to New York City, from its Starrett-Lehigh building location to its reflective runway designed to mirror Manhattan skyscrapers. Alongside celebrities like Euphoria's Angus Cloud and Anderson Paak, Emily Ratajkowski (Emrata) sat front row in a quintessential New York outfit. She chose a black, belted trench with a chic oversize collar, accessorizing with leather, knee-high boots. "[My stylist and I] have a whole mood board going right now that includes Sharon Stone in 'Basic Instinct,' Carrie Bradshaw, and a lot of Tom Ford for Gucci," she told POPSUGAR after the show. The "Sex and the City" influence no doubt inspired Emrata's handbag choice: Christian Dior's ubiquitous saddle bag that Bradshaw helped popularize back in 2000.
Adding to the nostalgic quality of her look, Emrata debuted a swoop bang ("I just cut a bang and wanted to show it off," she said) and ombré dyed hair. While she says her everyday aesthetic could be summed up as "hot working mom," Fashion Week demands an entirely different styling process. "I really just focus on finding a way to marry my personal style to the designer's vision in a way that feels cohesive," she explains.
At COS, that vision revolved around nostalgic trends, reimagined with an eye toward the future. Think oversize coats — currently trending for the Fall 2022 season — rendered in classic materials like herringbone and tweed. Structured blazers were paired imaginatively with flowing trousers. And '90s minimalist neutrals were given a jolt of color by way of neon handbags and colorful scarves. Standout looks from the collection included a sweeping, neon turtleneck gown; a brown cocoon coat styled with a bucket hat; and an embellished set made with 100 percent recycled sequins. Models, like Liya Kebede, Alton Mason, and Paloma Elsesser walked the runway in head-to-toe black, an NYC favored color palette that mirrored Emrata's look.
Keep scrolling for a first glance at the collection and the celebrities in the front row.
— Additional reporting by Sarah Wasilak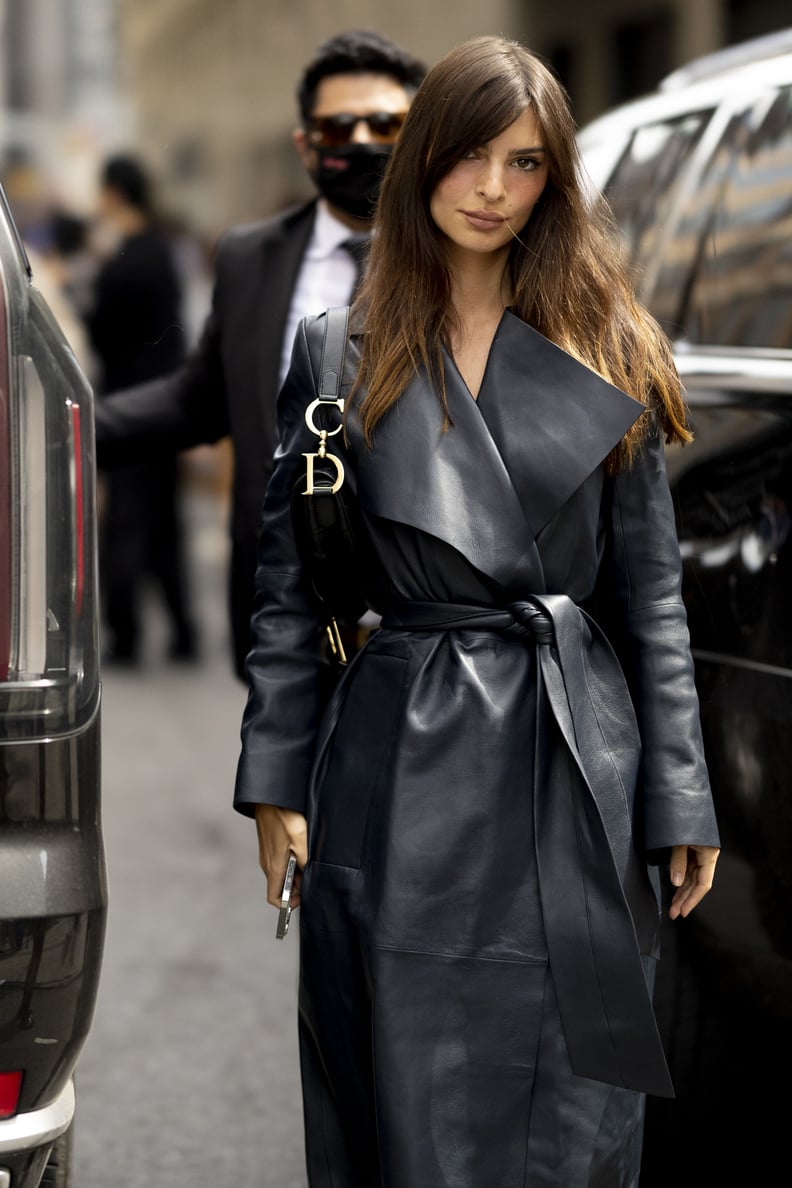 Emily Ratajkowski at COS Fall 2022 Show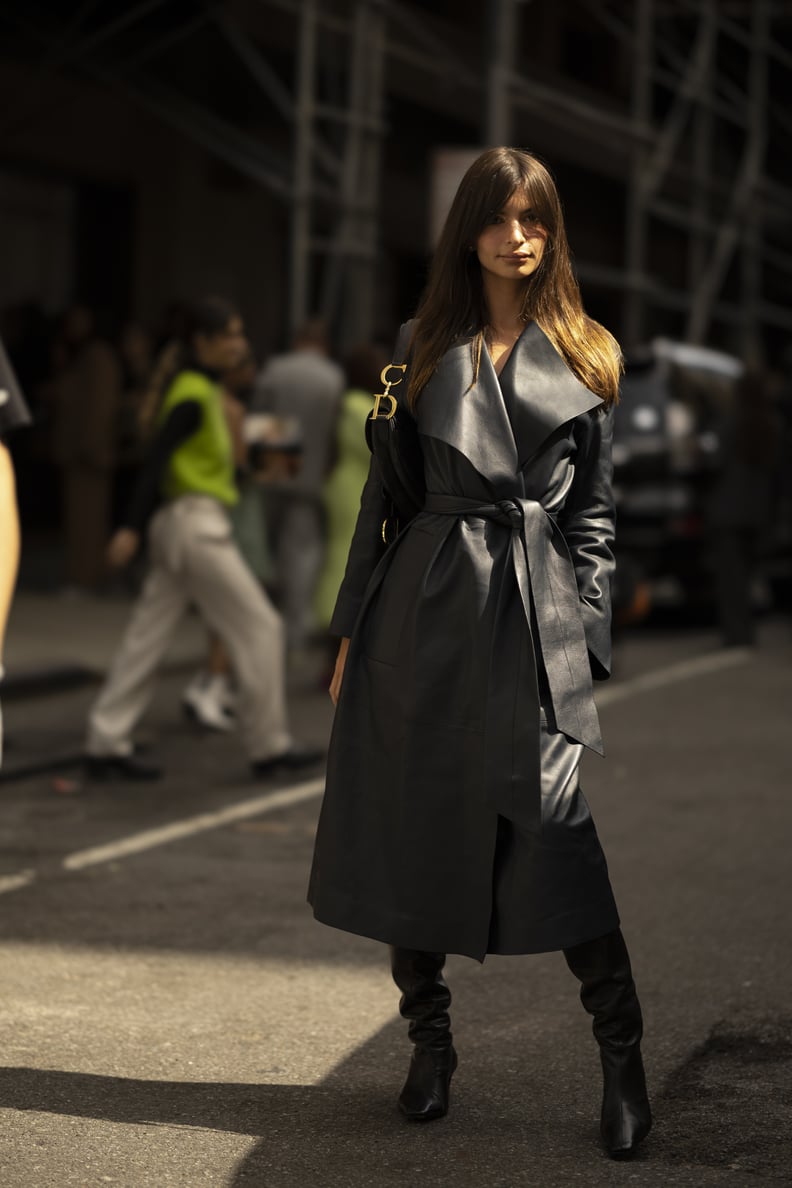 Emily Ratajkowski at COS Fall 2022 Show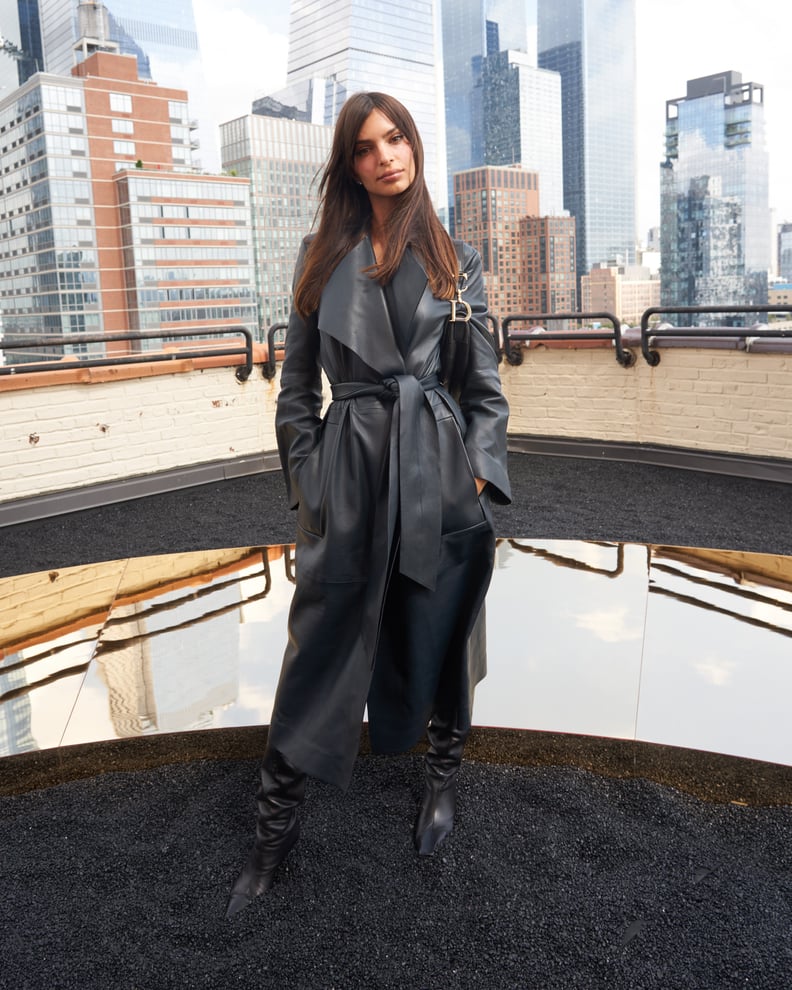 Emily Ratajkowski at COS Fall 2022 Show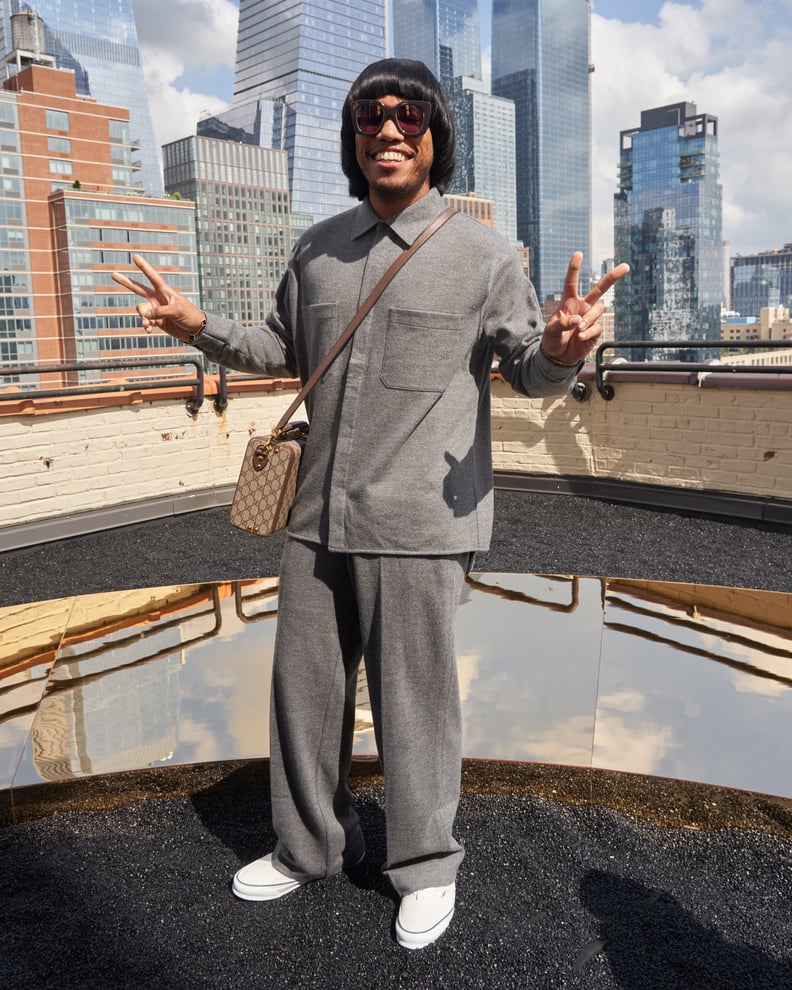 Anderson .Paak at COS Fall 2022 Show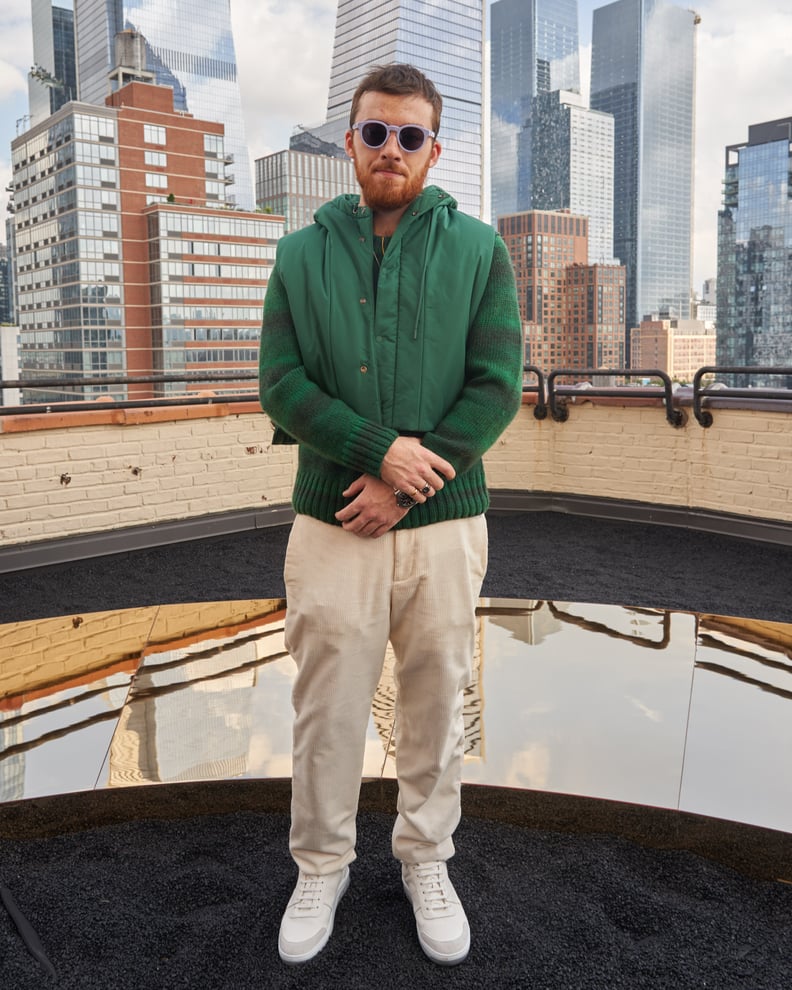 Angus Cloud at COS Fall 2022 Show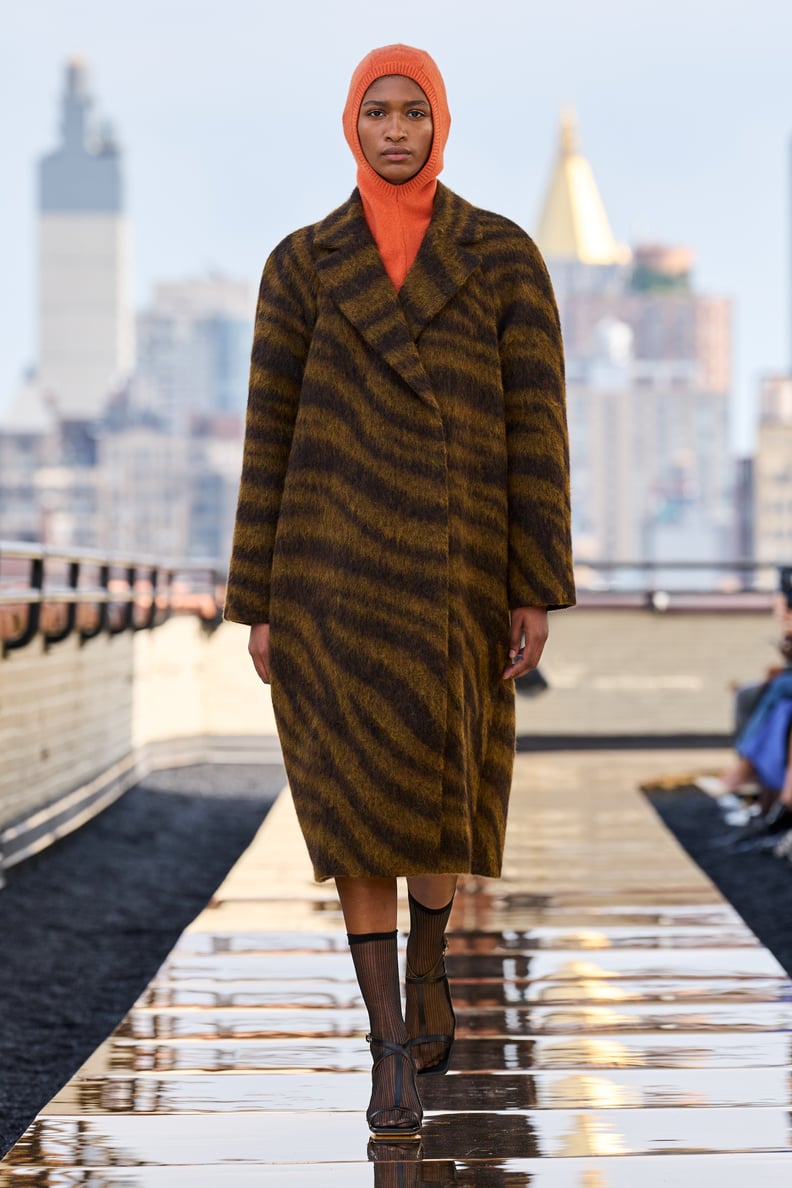 COS Fall 2022 Show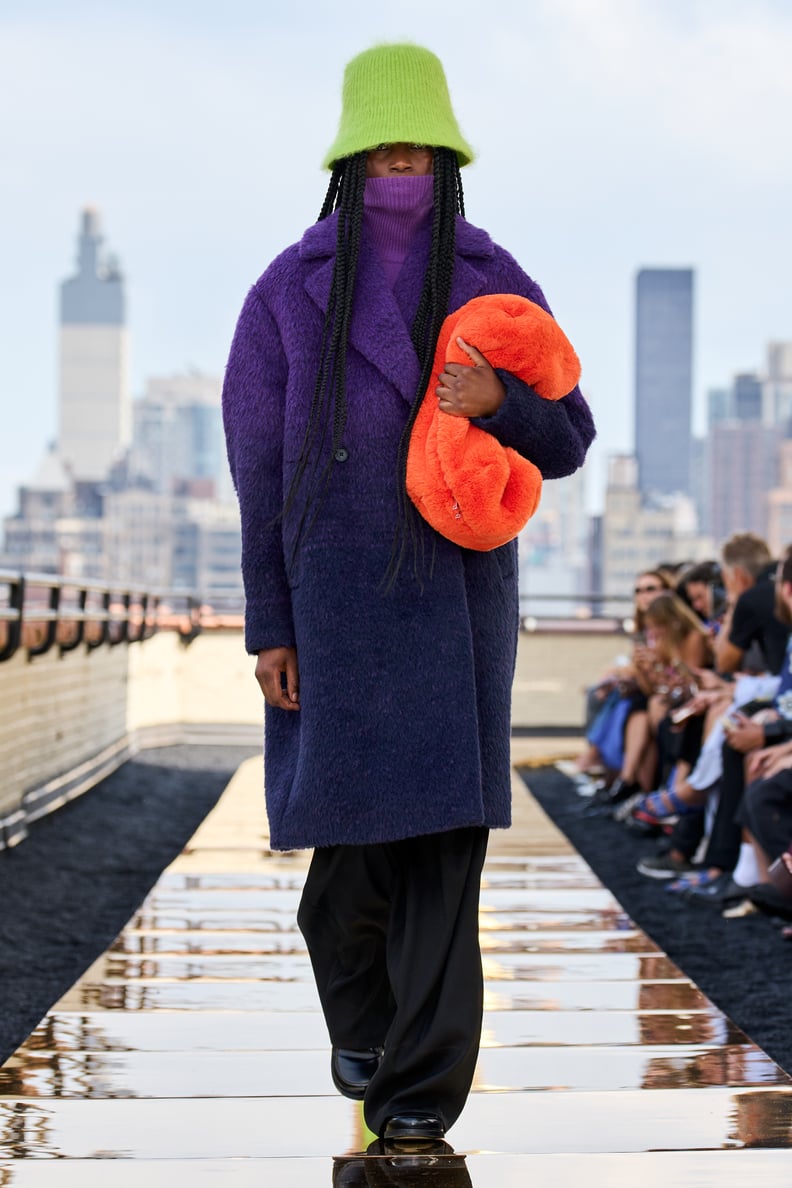 COS Fall 2022 Show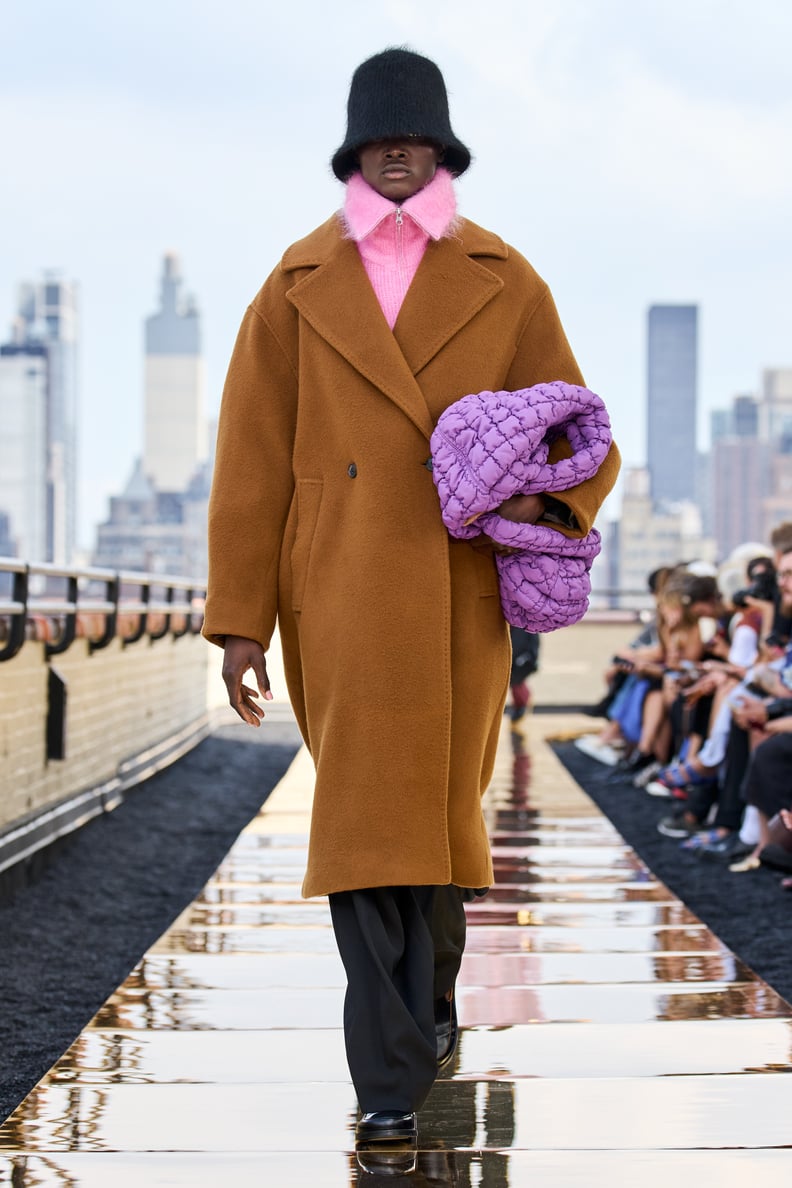 COS Fall 2022 Show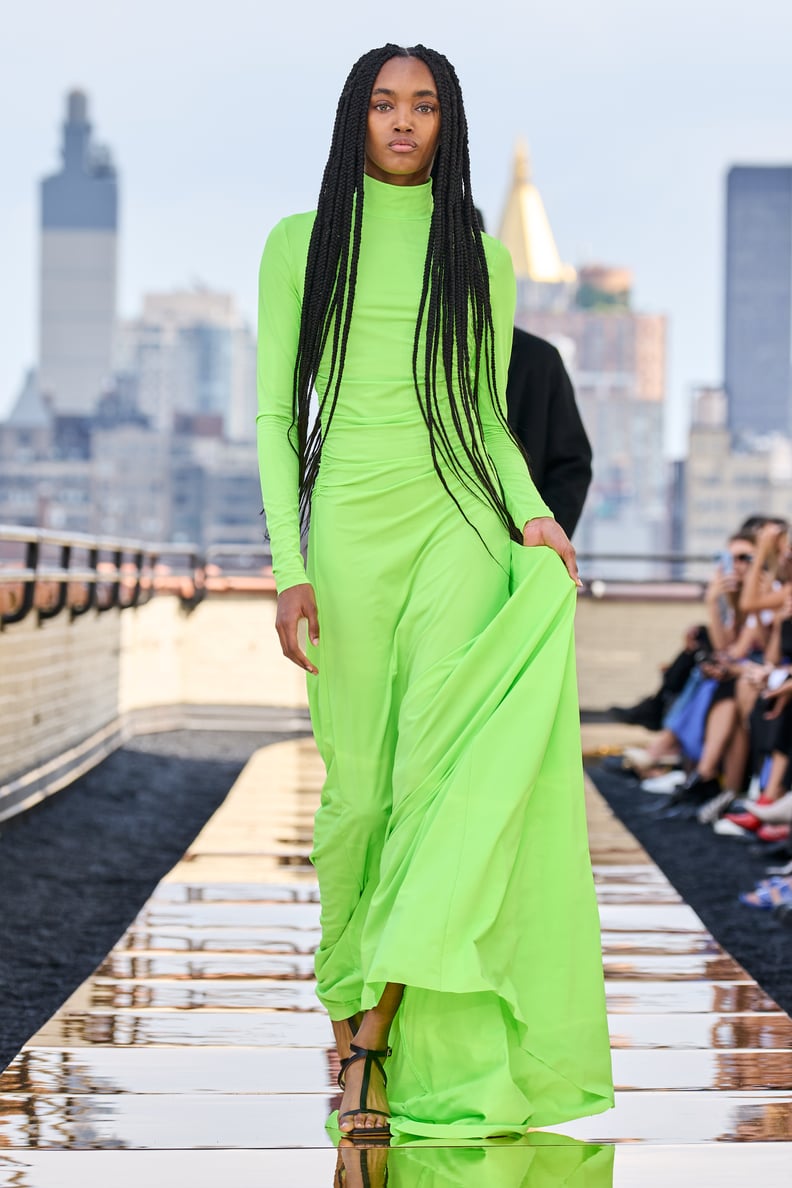 COS Fall 2022 Show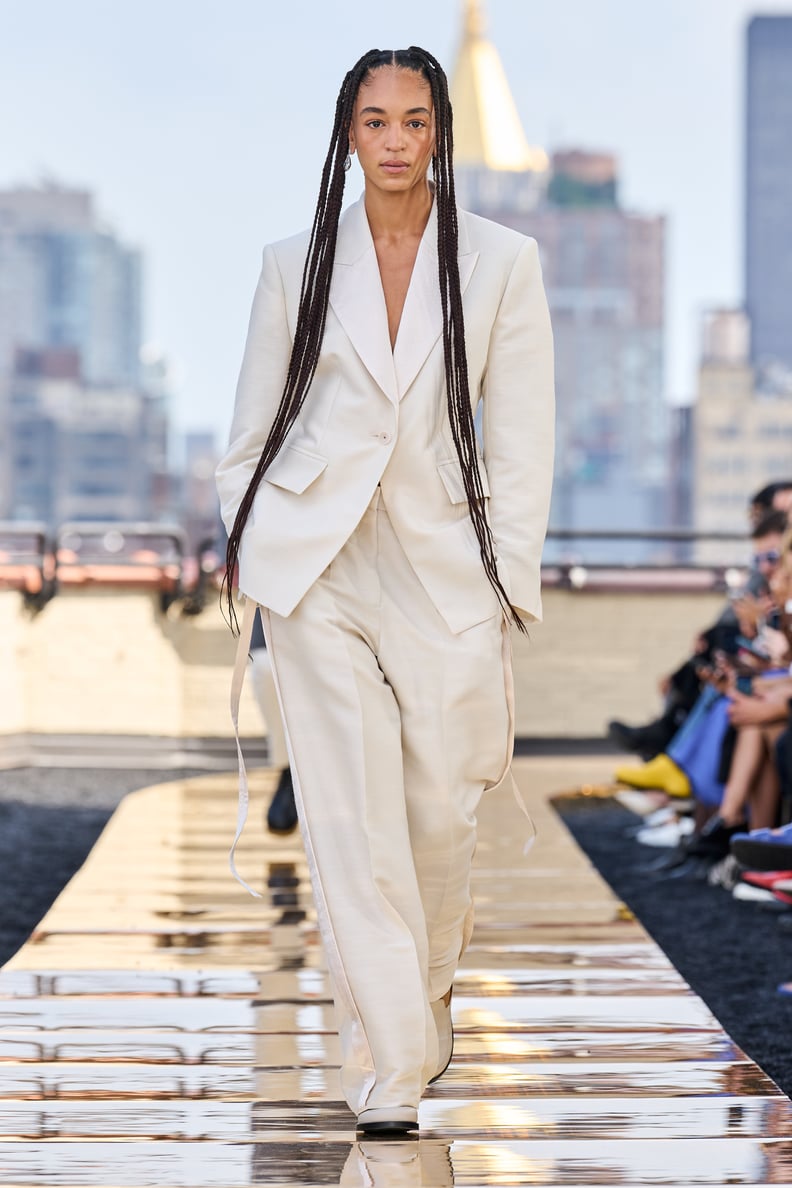 COS Fall 2022 Show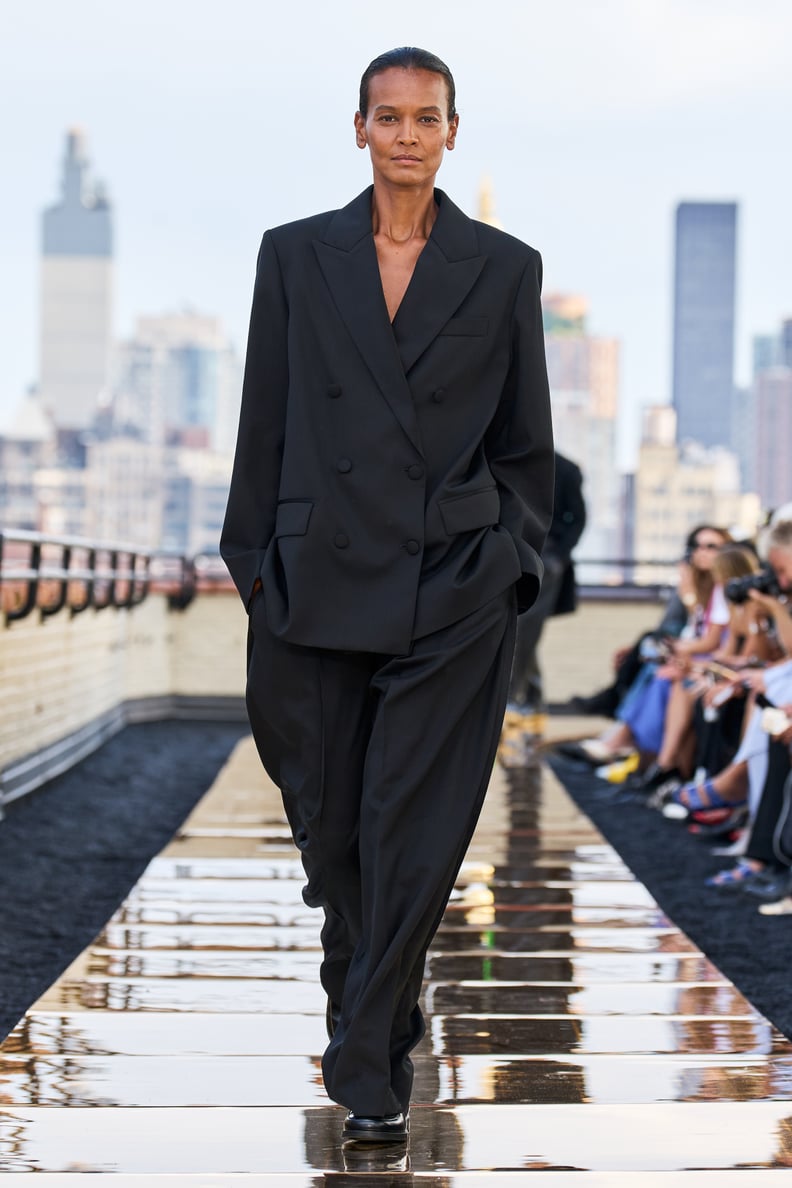 Liya Kebede at COS Fall 2022 Show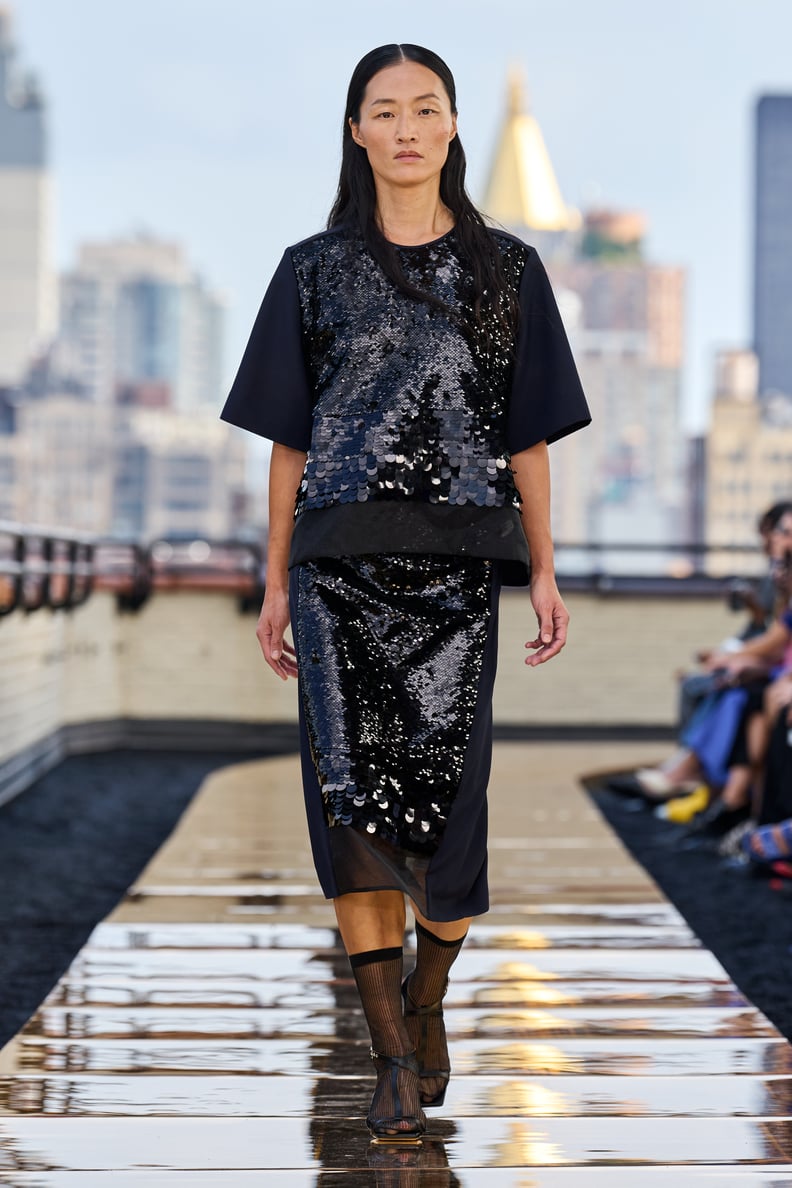 COS Fall 2022 Show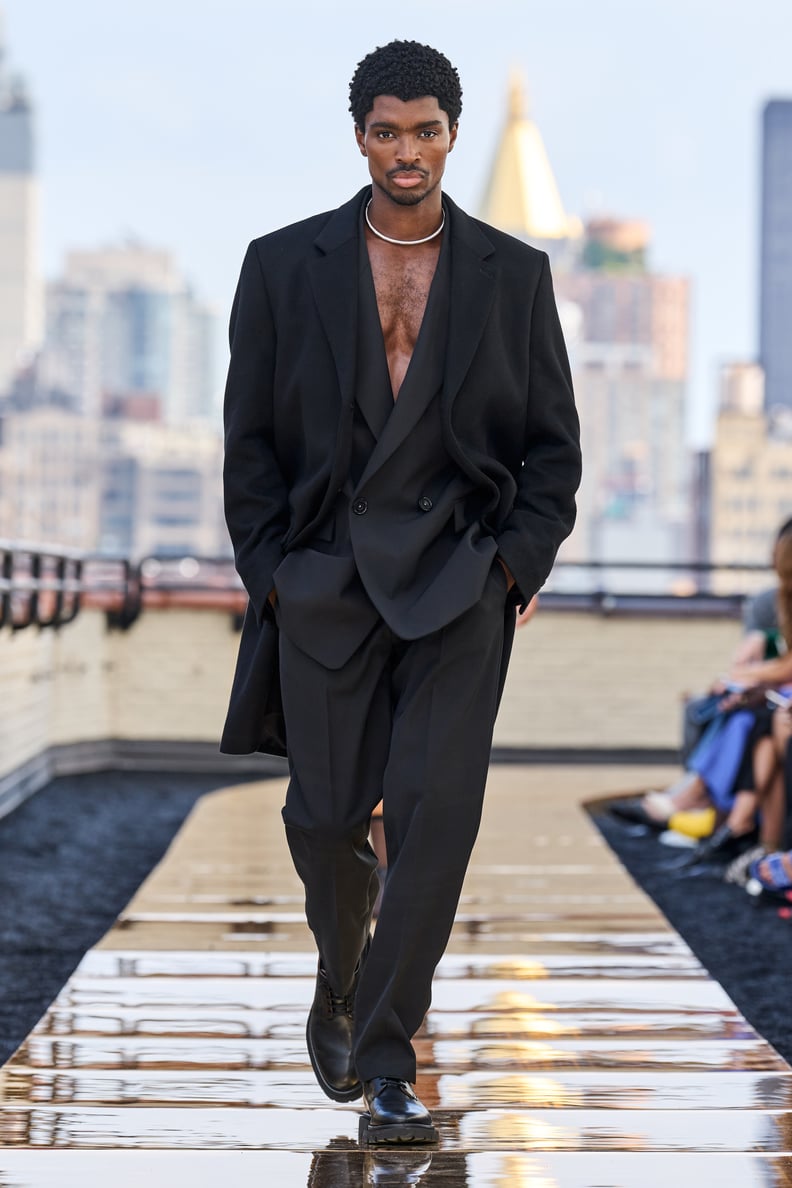 Alton Mason at COS Fall 2022 Show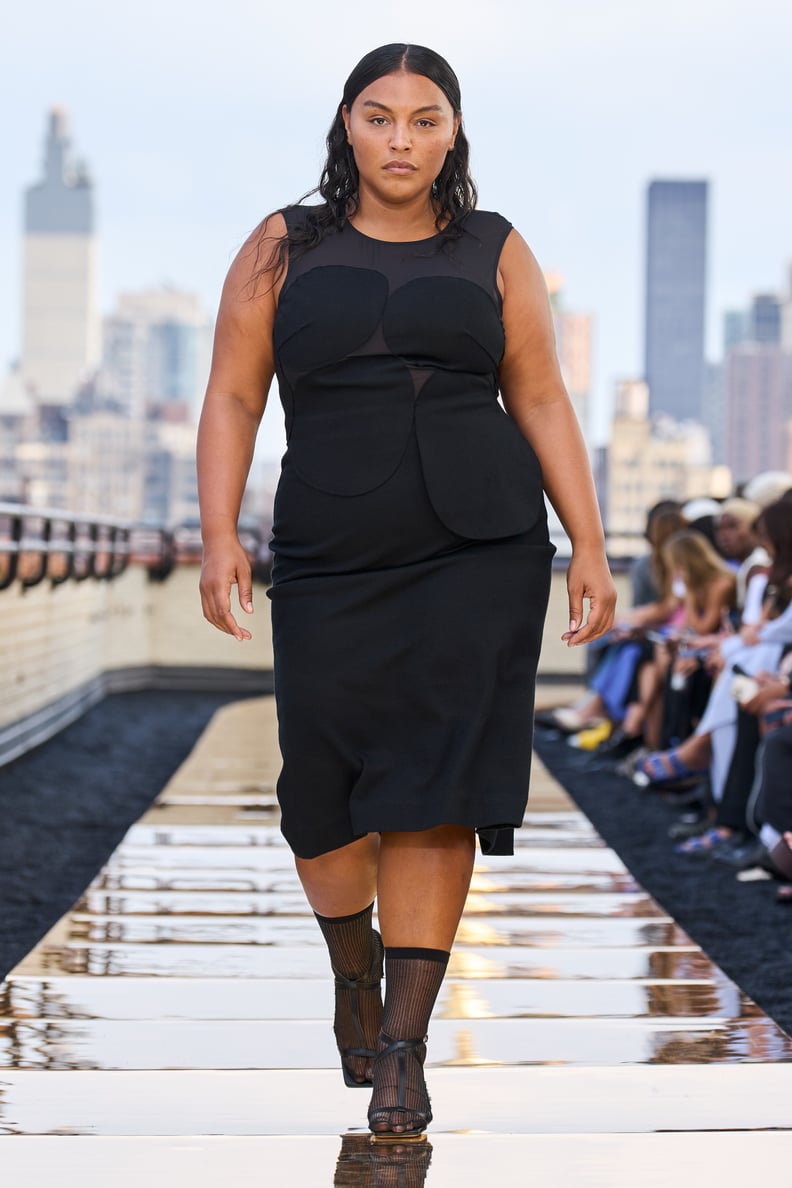 Paloma Elsesser at COS Fall 2022 Show