"Never Have I Ever"'s Ramona Young Gets Ready For Coach's Front Row
"The dress I wore was so soft and adorable, so I had a lot of fun adding a little edge to it with the sunglasses, choker, and boots."
"There were so many fresh, unique looks this season, and I was so excited about the Scooby-Doo collaboration," Young told POPSUGAR of the runway show, where Lil Nas X made his modeling debut as the brand's newest ambassador. "However, there was something about the blue knit dress that stood out to me, so I picked it as a wild-card option." Young was attracted to the design mostly because of its nostalgic quality, a theme in the spring 2023 collection, which centered on "love-worn" garments that become more beautiful and imperfect with age. Stuart Vevers constructed the pieces by repurposing leather from footballs, hand-knit fisherman sweaters, and distressed denim.
Young says her own everyday wardrobe typically includes clothing that is effortless and comfortable yet chic. "I look at the color, the silhouette, and most importantly how I feel in it," she says. Her Coach dress at New York Fashion Week ultimately checked all those boxes. "I was drawn to the way it made me feel. I wasn't sure I could pull it off, but once I tried it on, we all knew it was the one. The fit just stood out."
Ahead, see how Young got ready for the front row of Coach's spring 2023 show.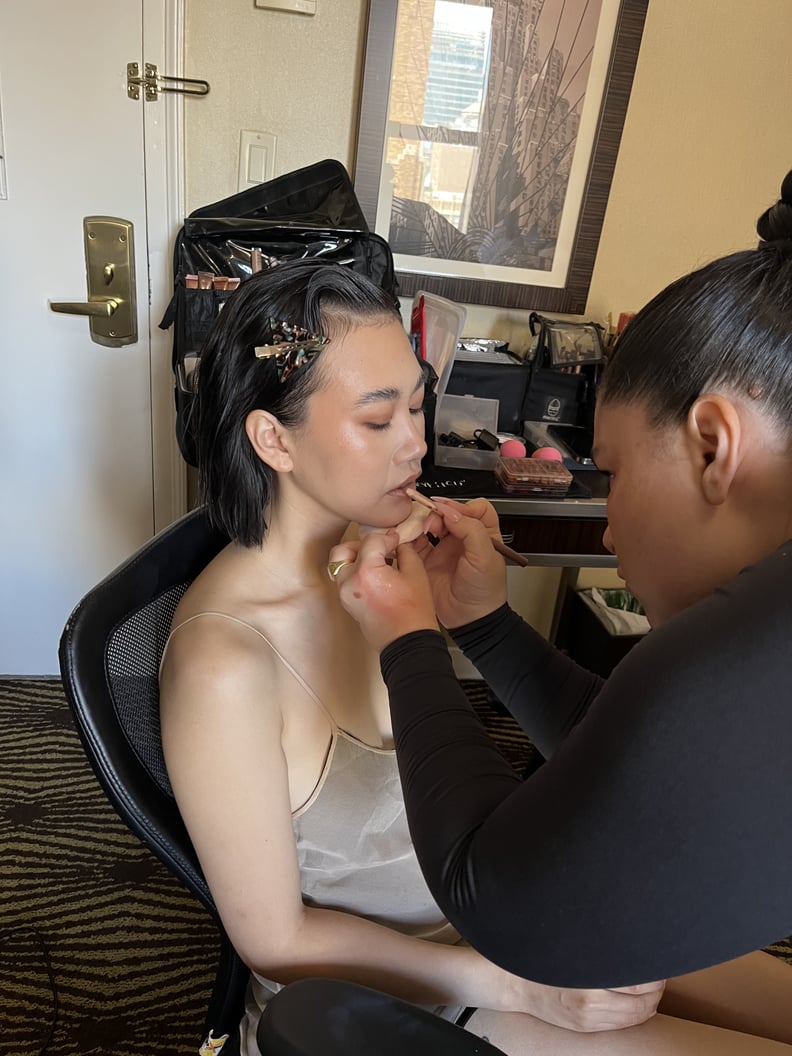 On Getting Ready For Fashion Week
In general, Young prevents fashion emergencies by getting ready as early as possible. For the Coach show, she and her makeup artist, Dominique Della, and hairstylist, Sky Kim, were sure to start their process with enough time to bring their vision to life. "We wanted to do something simple but edgy, because the outfit was such a colorful statement," Young says. "I wanted the smoky undereye, so we could balance the bright primary colors with something grunge."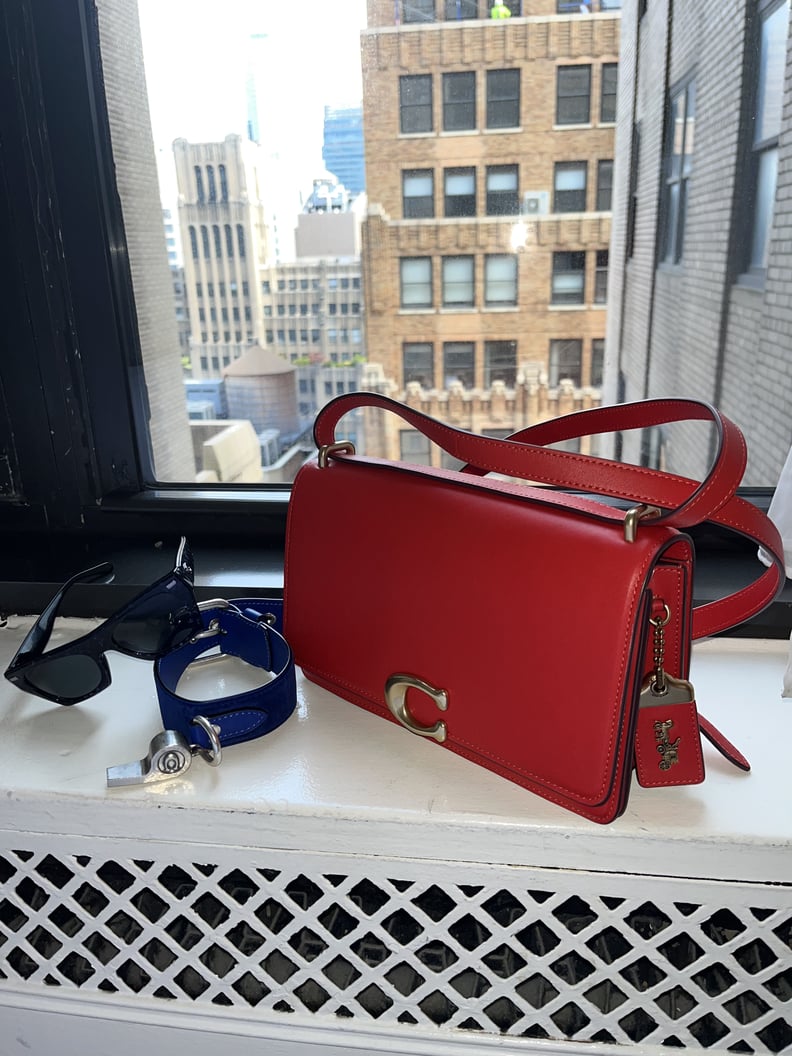 On Accessorizing
"The dress I wore was so soft and adorable, so I had a lot of fun adding a little edge to it with the sunglasses, choker, and boots," Young says, revealing that the one item you'll always find in her handbag at events is a mini Listerine pocket mist.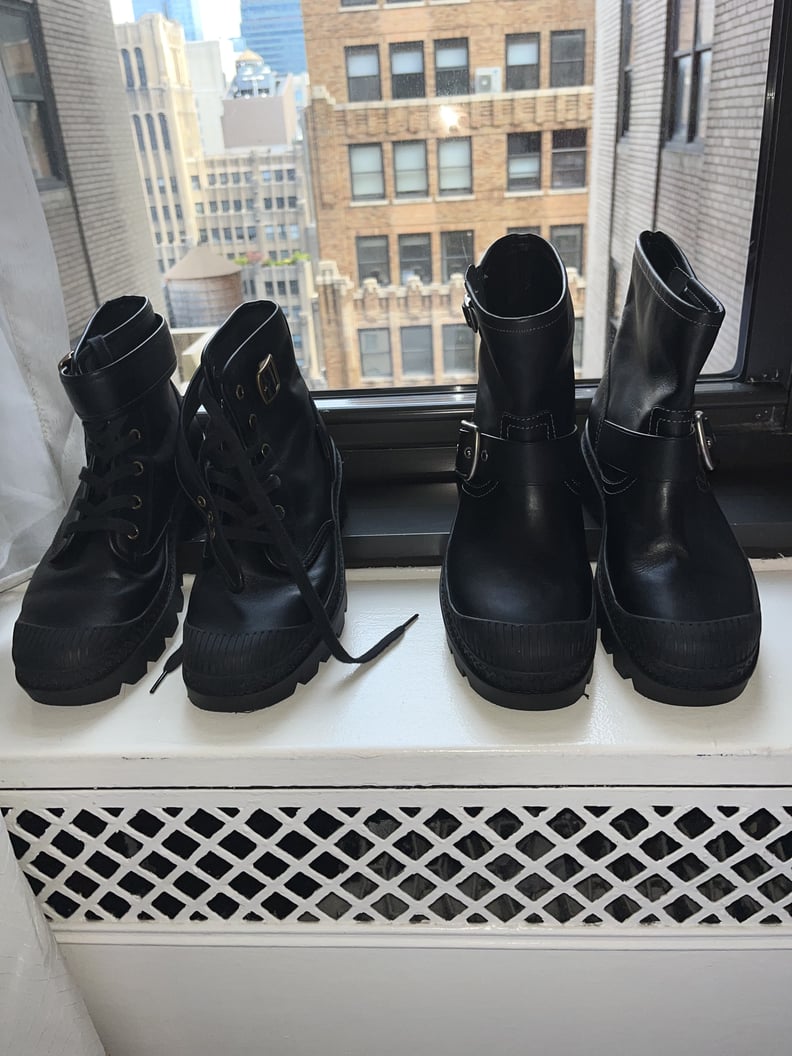 Young had her pick of Coach boots for the show, settling on the brand's Trooper moto boot.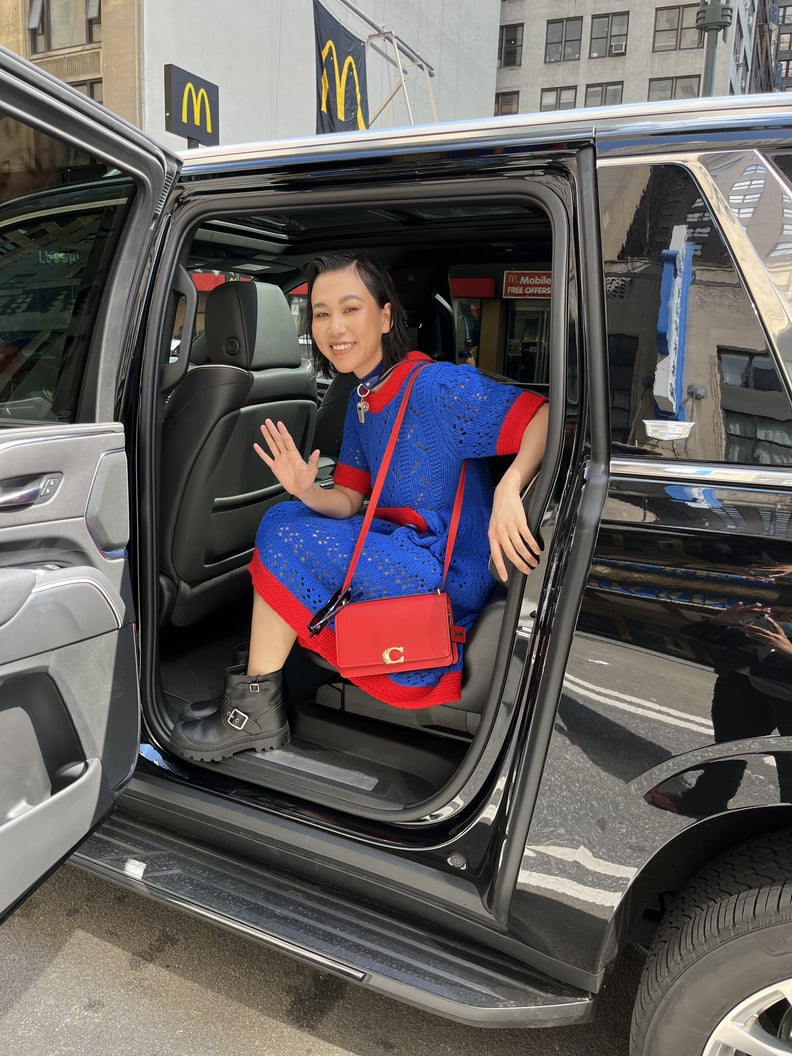 On Upcoming Projects
Young voices Sweetie in Henry Selick's "Wendell & Wild" stop-motion animation film, which will be released on Netflix on Oct. 28. The comedy-horror-drama follows two demonic siblings who want to return to the living world. "I'm such a big fan of everyone in the project. I can't wait to see it," Young says.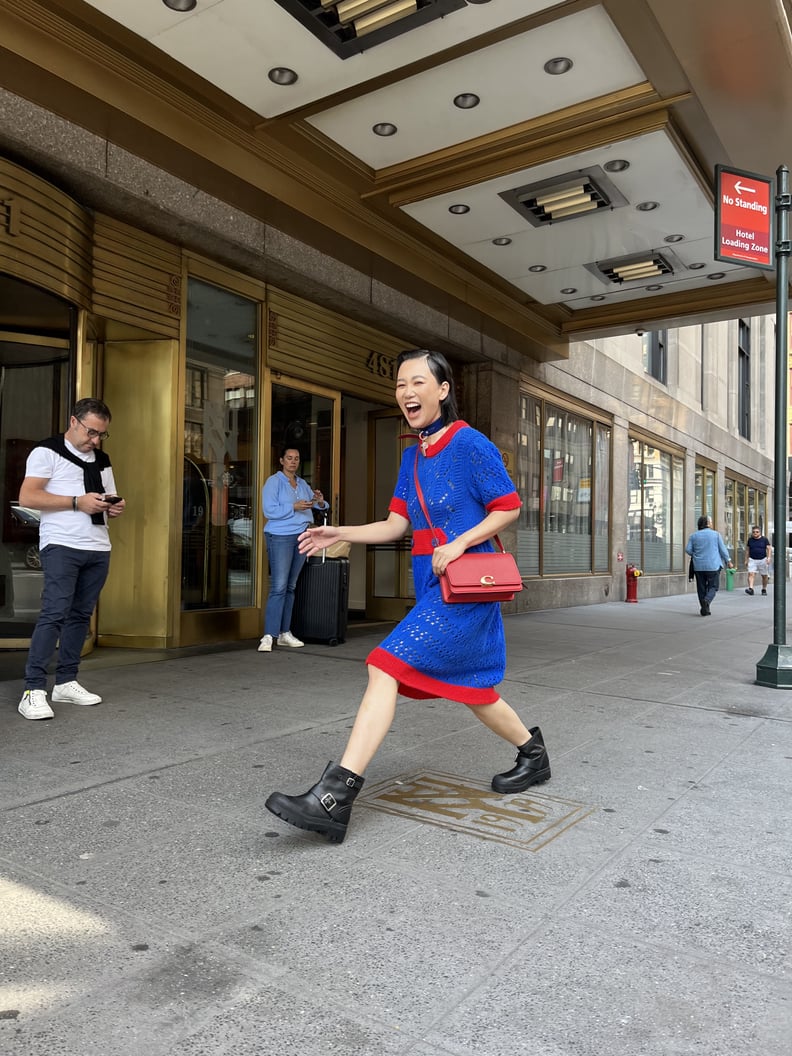 Young posed in her Coach look ahead of the spring 2023 runway show.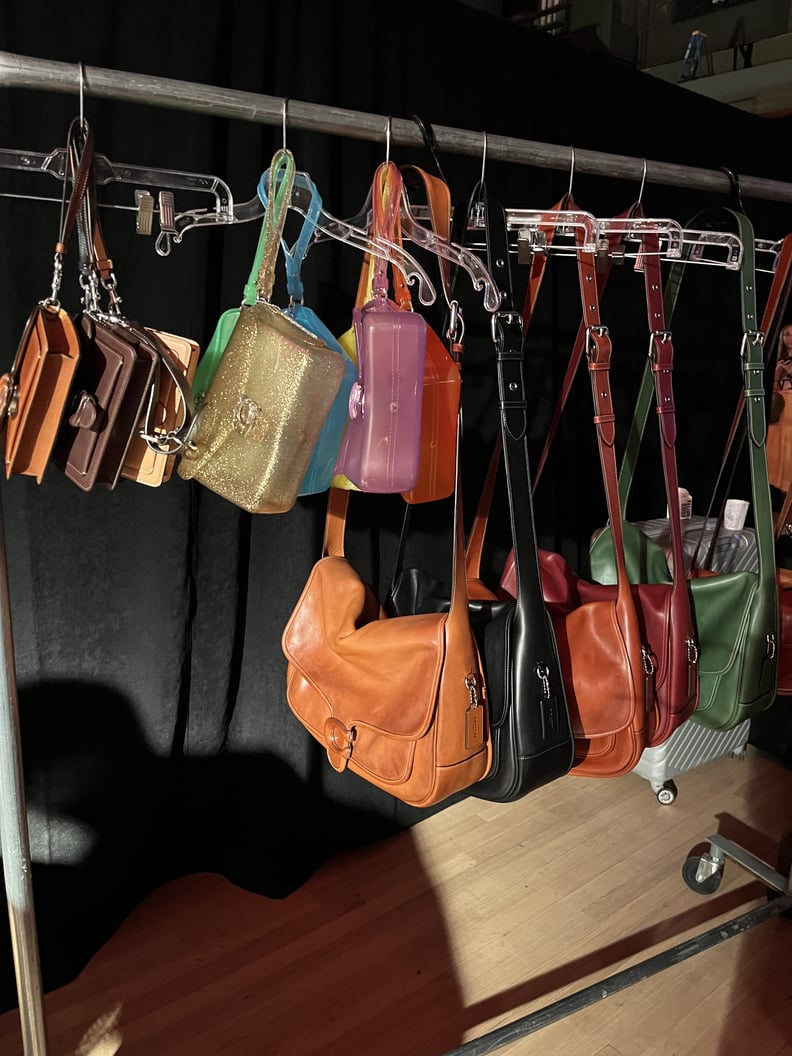 Young photographed the spring 2023 bags backstage at the show.