For some, the mere thought of wearing flats with a dress could evoke some major insecurities, but Gal Gadot is basically saying f*ck that and wearing flats to even the fanciest red carpet events. On Thursday, May 25, Gal stepped out for the Wonder Woman premiere in Hollywood wearing a stunning red sequined Givenchy gown and a pair of $50 gold-studded sandals from Aldo.
Not only is she a superhero on the big screen, but she's also becoming something of a superhero in the fashion world, too. In fact, Gal has been wearing flats for the majority of her press tour for the movie, and her reason for doing so is perfect.
When the mom of two was asked about her shoe choice, she spoke for every single heel-wearing human: "It's more comfortable! Yeah," she explained.
Keep reading to see more photos of Gal rocking flats throughout her press tour for Wonder Woman, and let her inspire you to ditch heels the next time you go out.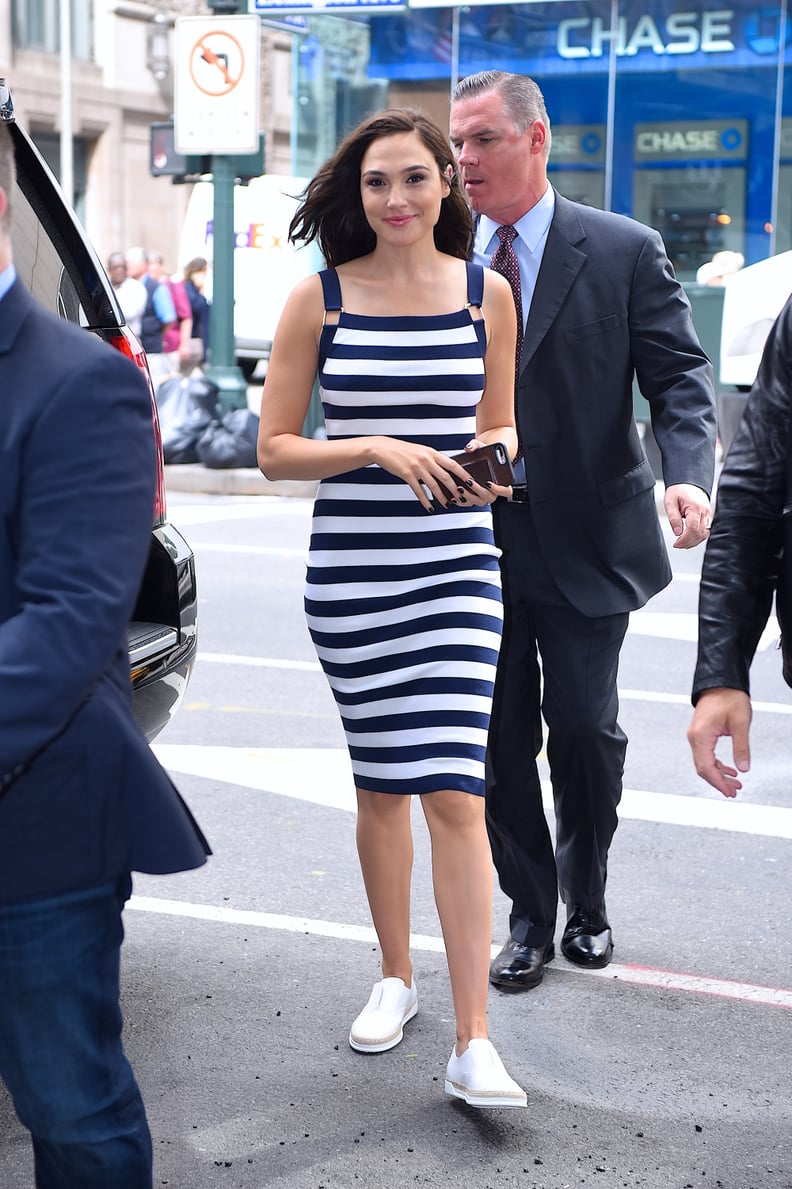 White sneakers are always a good choice for the warmer months, but Gal's decision to pair the canvas shoes with a tight, striped, knee-length dress proves, yet again, that sneakers work with any type of outfit.
Just when we thought we were over millennial pink, Gal had us totally reconsidering with this adorable dress. She paired the dress with patent-leather, pointed-toe flats that matched her dark manicure.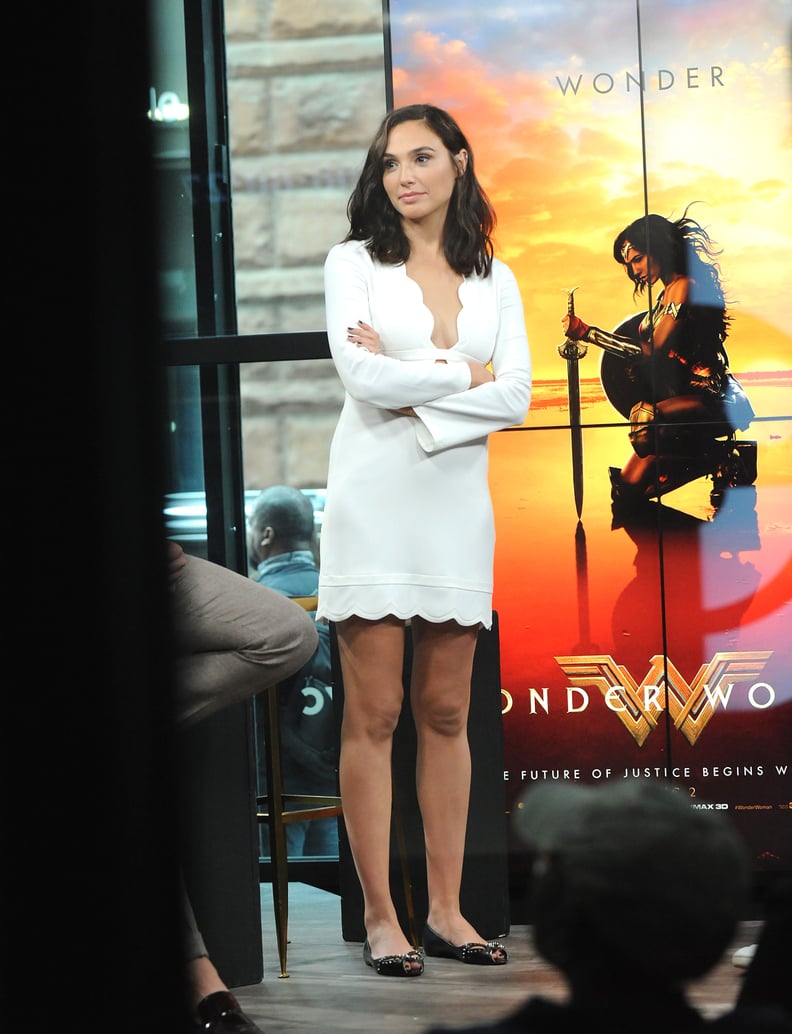 For another appearance in New York City, the superhero rocked a stunning, long-sleeved, white A.L.C. dress with embellished peep-toe flats.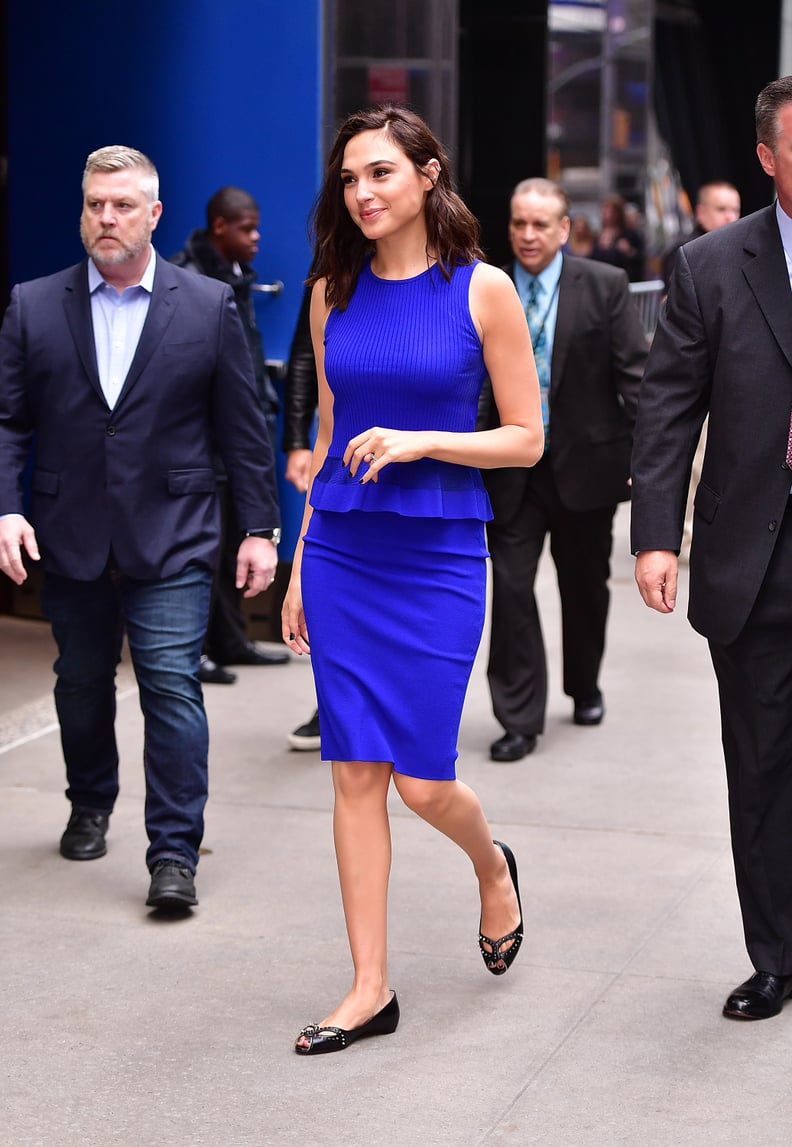 Gal wore the same embellished flats, but this time with a Diane von Furstenberg sleeveless peplum top paired with a matching skirt.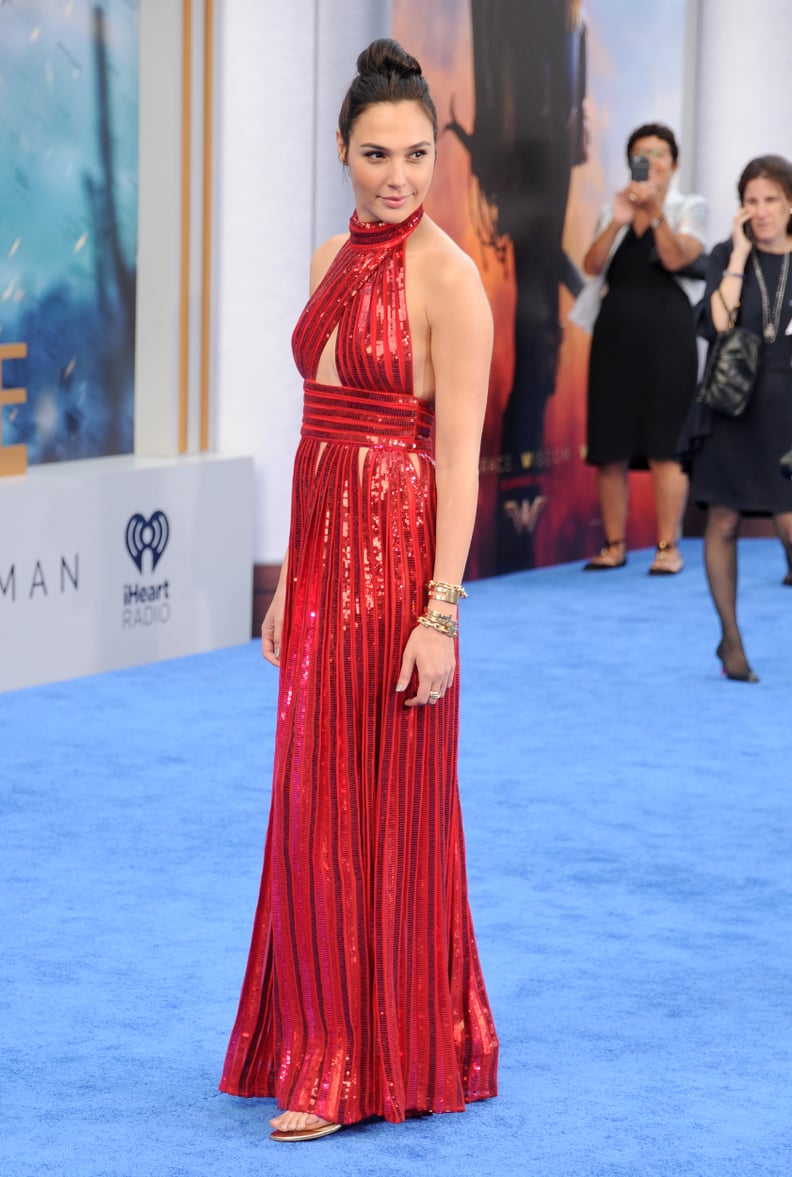 Gal's $50 flats from Aldo may have been hiding under her sequined Givenchy gown, but once we caught a glimpse of them, we knew it was the perfect look together for the movie premiere.