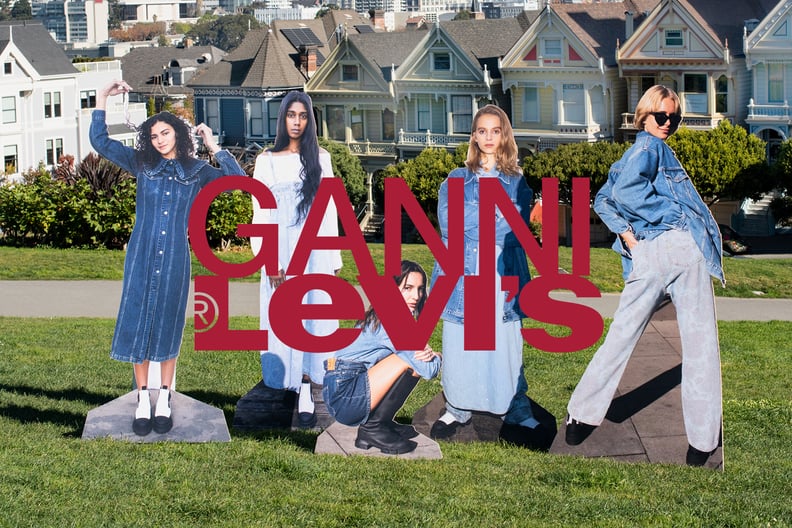 Ganni
Ganni and Levi's are at it again. After the brands collaborated on an upcycled, rental-only denim capsule collection for summer 2020, the Danish cool-girl brand and the American classic jeans company are teaming up on a second, innovative eco-denim collection made from "cottonized hemp" — and this time, you'll be able to purchase and keep the pieces you love.
Ganni x Levi's cottonized hemp collection features denim jeans, jackets, shorts, dresses, and tops made from the innovative fabric. "Hemp generally requires less water and fewer pesticides in cultivation than conventionally grown cotton," said Ganni in a press statement. "The hemp blended into these garments comes from rain-fed hemp crops, which reduces water usage even further. It is then treated in a way that softens or "cottonizes" the fiber, making it look and feel indistinguishable from cotton."
Priced from $115 to $475, keep reading ahead for a closer look at the Ganni x Levi's cottonized hemp collection, and shop the full lookbook at Ganni online from Wednesday Feb. 24.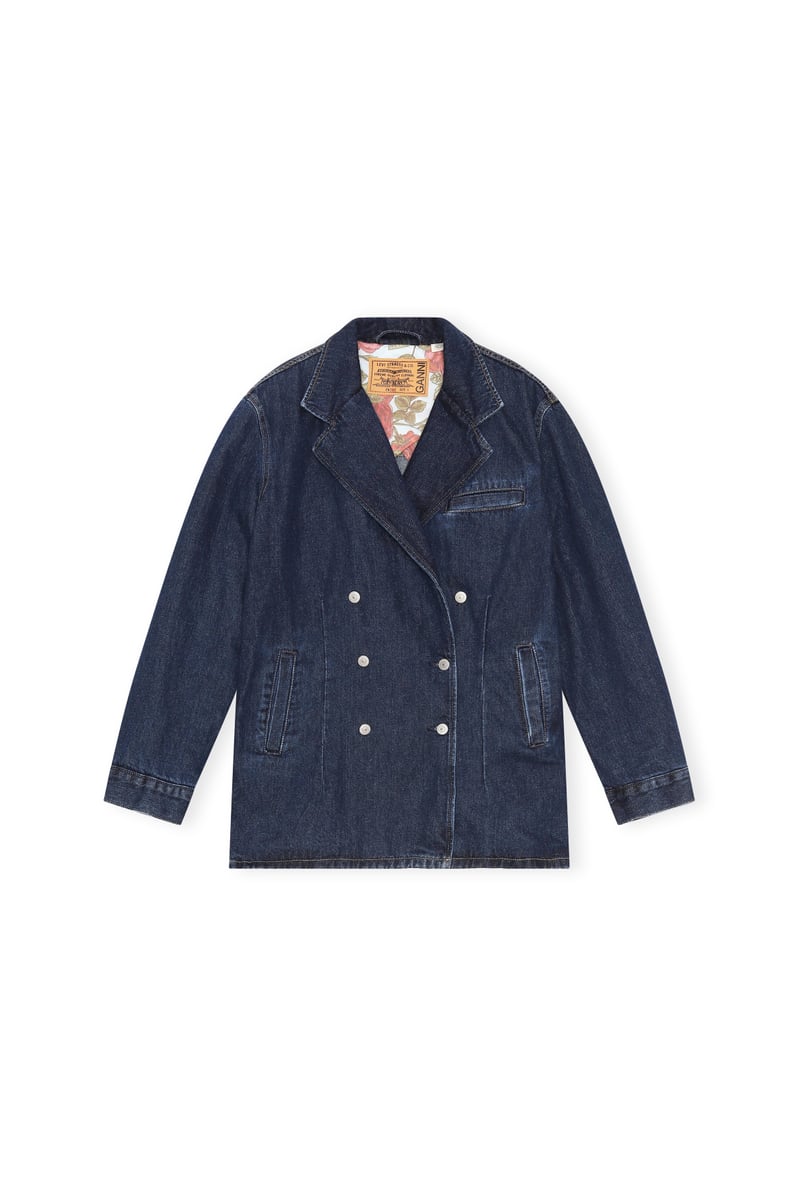 Ganni x Levi's Cottonized Hemp Denim Collection