Ganni and Levi's are collaborating on a "Love Letter" to fashion rental and sustainability. The popular Danish fashion brand and iconic American jeans company are launching a denim capsule collection that will be exclusively available through Ganni's fashion rental platform — including three staple pieces made from upcycled and repurposed Levi's 501 jeans and designed with the playful and offbeat Ganni aesthetic.
"The beauty of good denim is it just gets better over time," says Ditte Reffstrup, creative director of Ganni, in a press release. "This partnership is all about sharing that love for great denim and passing it on. We handpicked each pair of vintage 501s with Levi's for the project to upcycle and give them new life. It's been such a special and personal process."
It's no secret that the fashion industry is one of the most wasteful industries on the planet, rivaling oil and gas, and the agriculture and farming sectors. In addition to textile waste, fashion is a major culprit of water waste in the production of denim and other popular fabrics. One pair of jeans needs about 1,000 gallons to be produced, which is why Ganni and Levi's first foray into rental fashion is a remarkable step toward a healthier planet and a more sustainable way of making clothes.
Ganni and Levi's Love Letter to sustainable denim is available on Ganni's fashion rental platform GANNI REPEAT in Europe and America. Keep reading for a closer look at the capsule collection and how much the pieces cost to rent.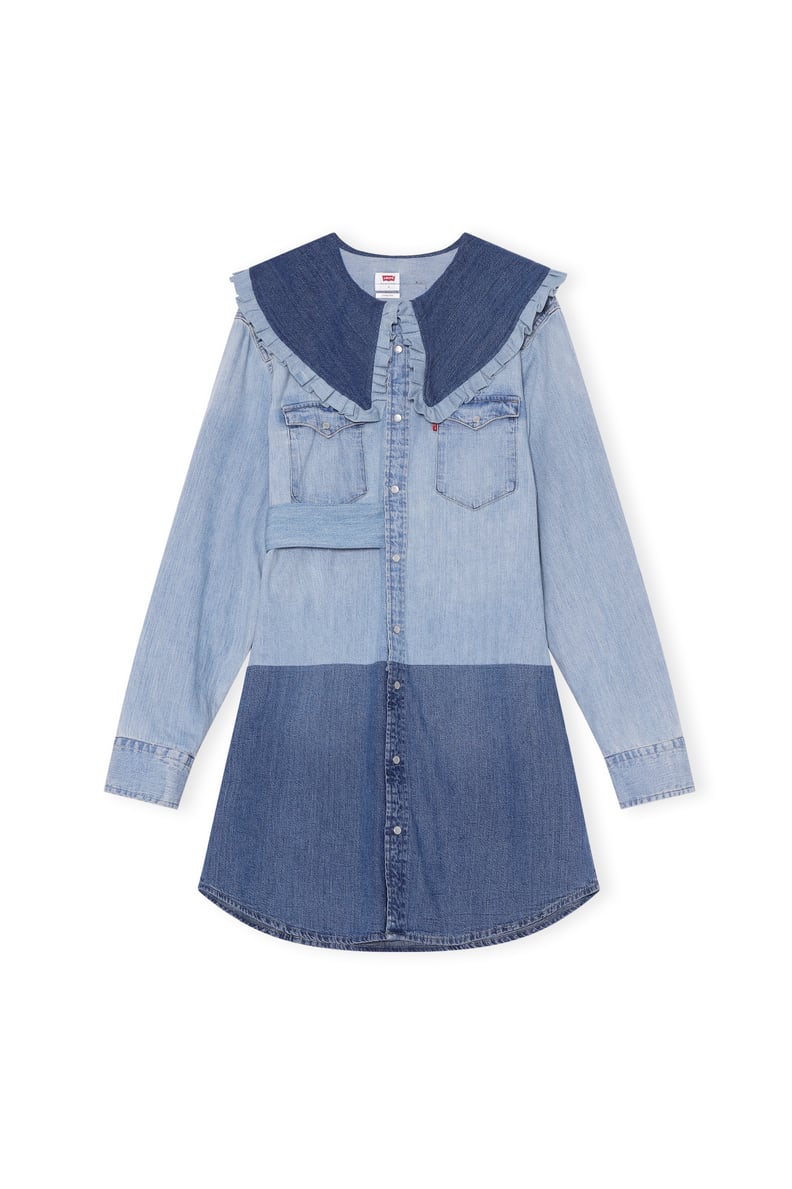 GANNI X LEVI'S Repeat Customized Western Dress
1 Week Rental: €60/£55/$65
2 Week Rental: €90/£81/$105
3 Week Rental: €125/£112/$145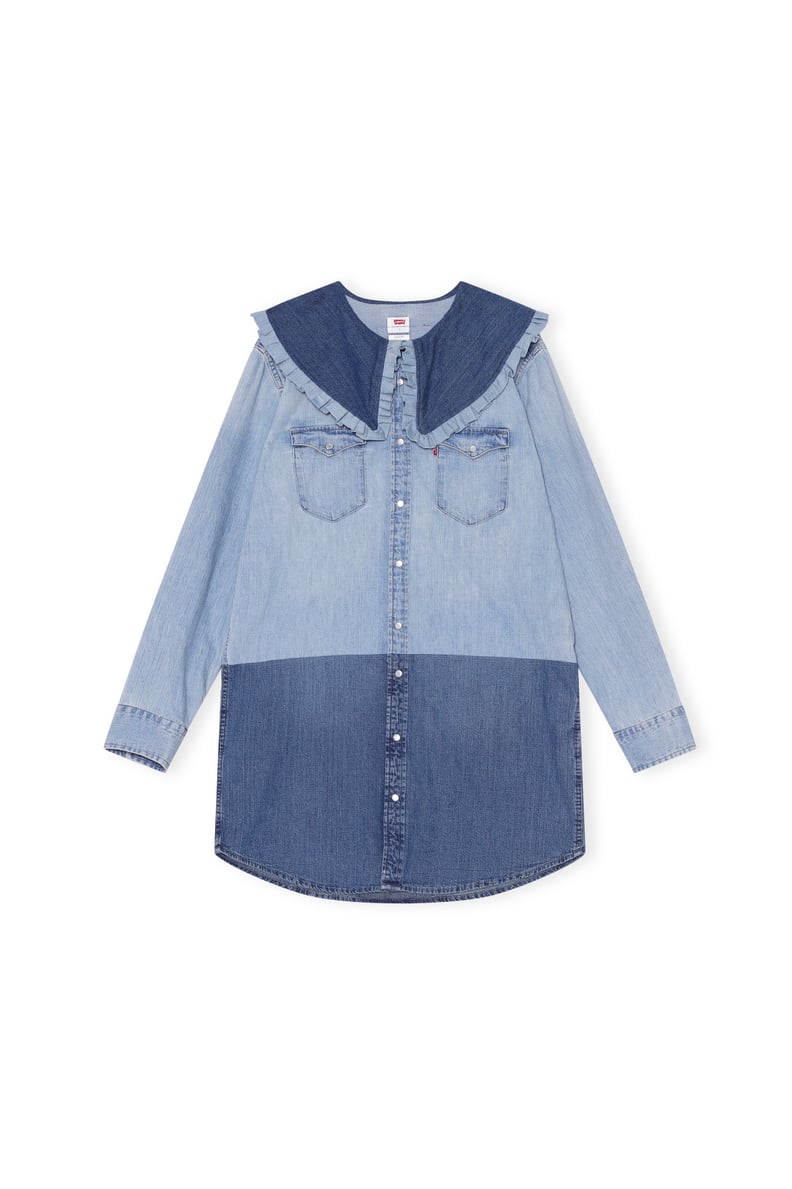 GANNI X LEVI'S Repeat Customized Western Dress
1 Week Rental: €60/£55/$65
2 Week Rental: €90/£81/$105
3 Week Rental: €125/£112/$145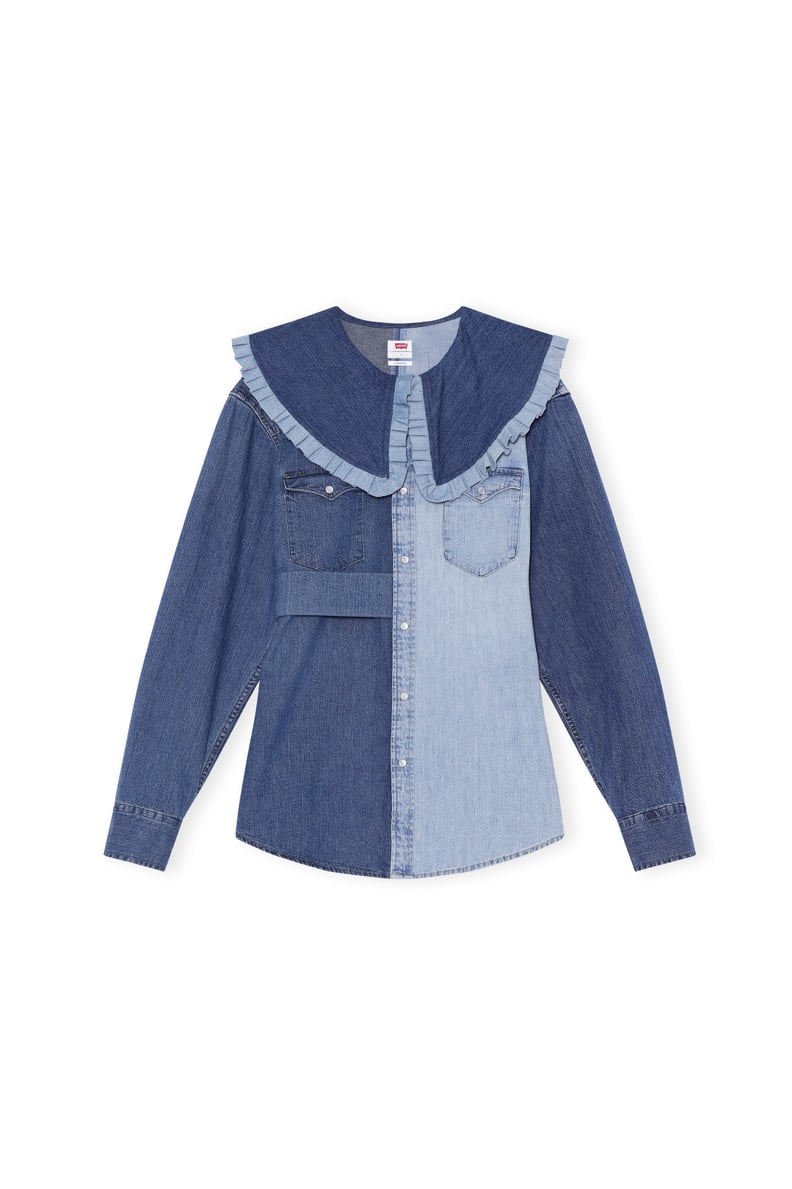 GANNI X LEVI'S Repeat Customized Western Shirt
1 Week Rental: €55/£50/$60
2 Week Rental: €85/£77/$95
3 Week Rental: €120/£108/$135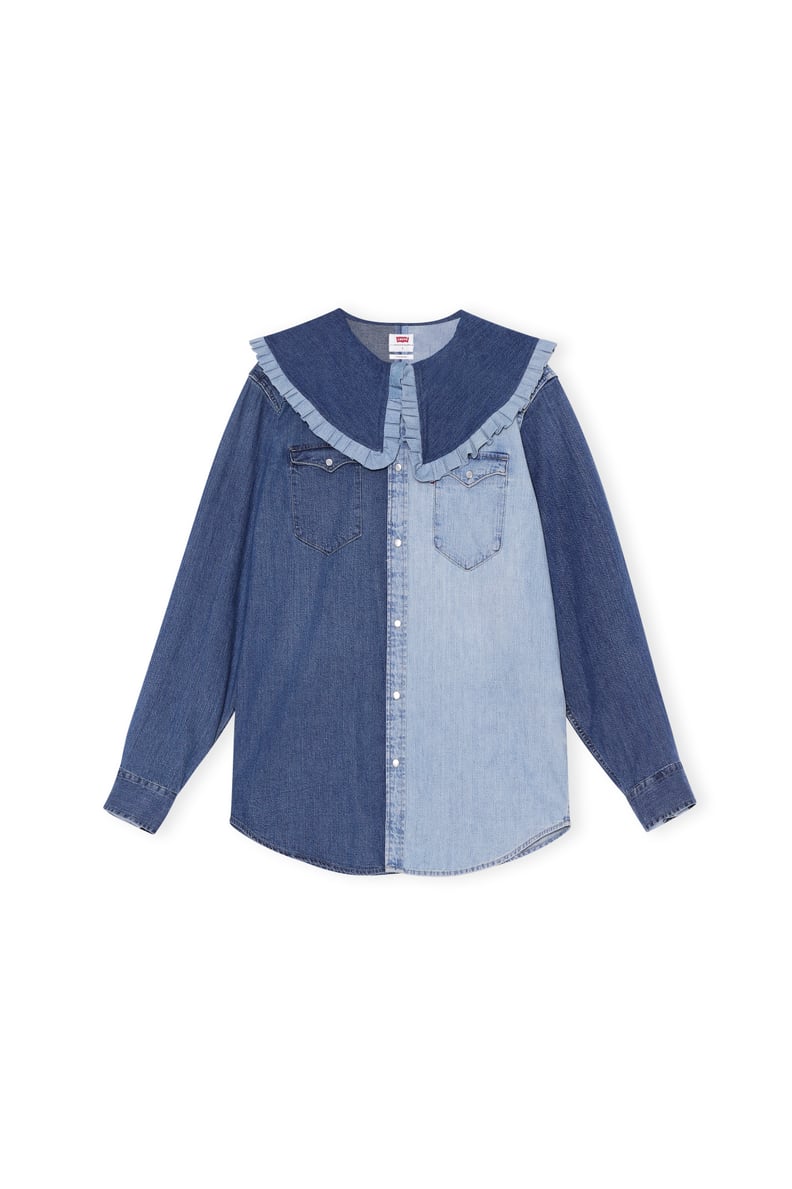 GANNI X LEVI'S Repeat Customized Western Shirt
1 Week Rental: €55/£50/$60
2 Week Rental: €85/£77/$95
3 Week Rental: €120/£108/$135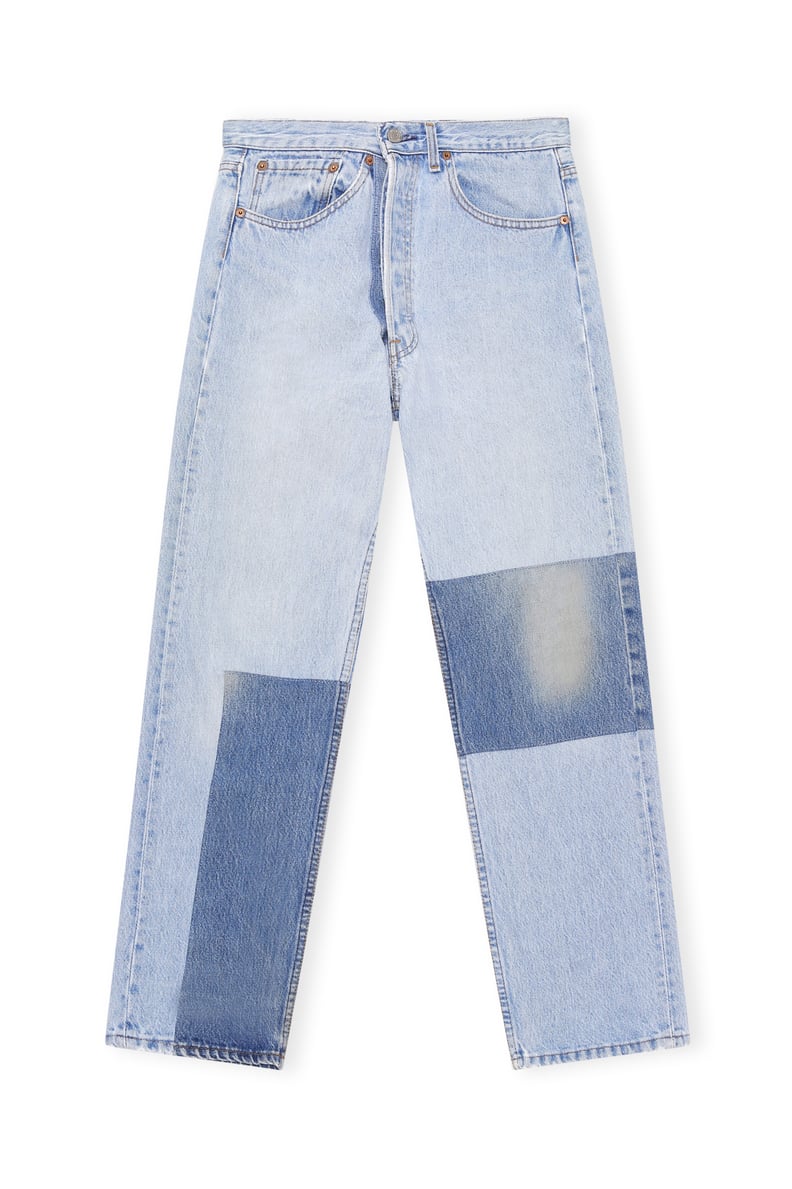 GANNI X LEVI'S Repeat Customized 501 Jeans
1 Week Rental: €45/£40/$55
2 Week Rental: €80/£72/$90
3 Week Rental: €115/£103/$130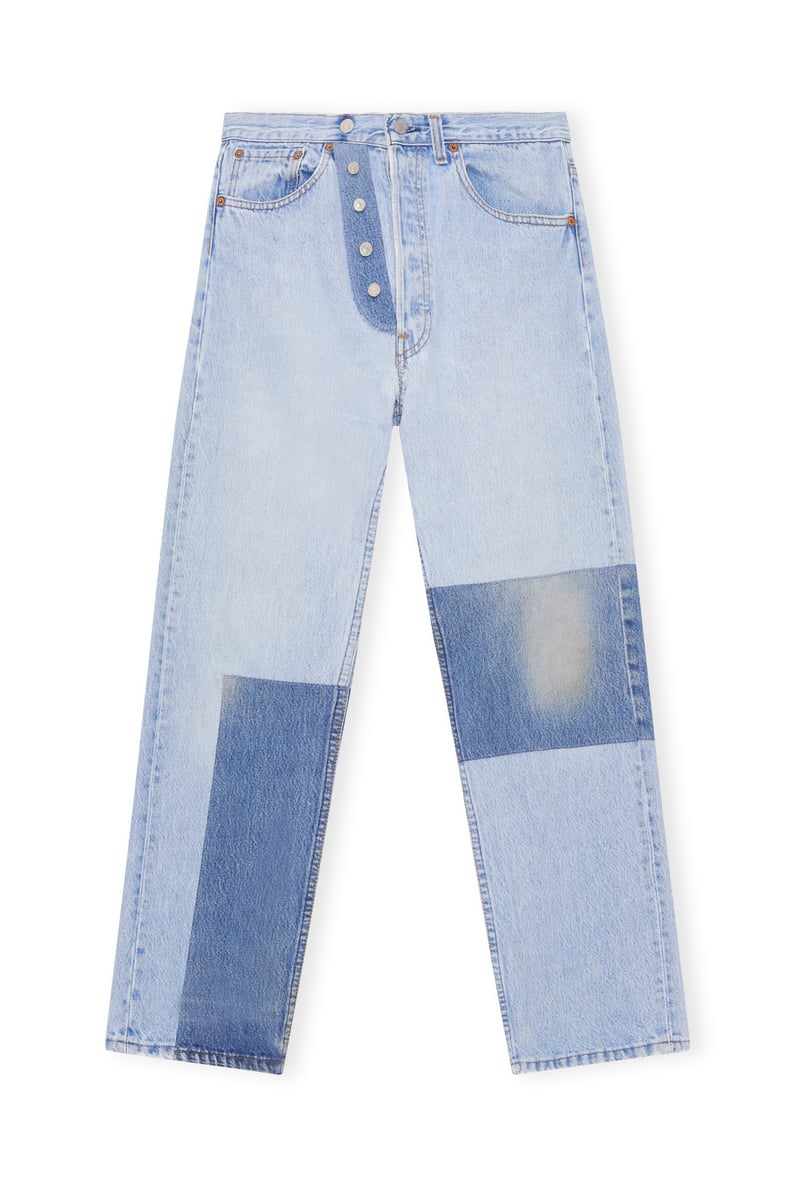 GANNI X LEVI'S Repeat Customized 501 Jeans
1 Week Rental: € 45/£40/$55
2 Week Rental: € 80/£72/$90
3 Week Rental: € 115/£103/$130
GANNI X LEVI'S Repeat Customized 501 Jeans
1 Week Rental: € 45/£40/$55
2 Week Rental: €80/£72/$90
3 Week Rental: €115/£103/$130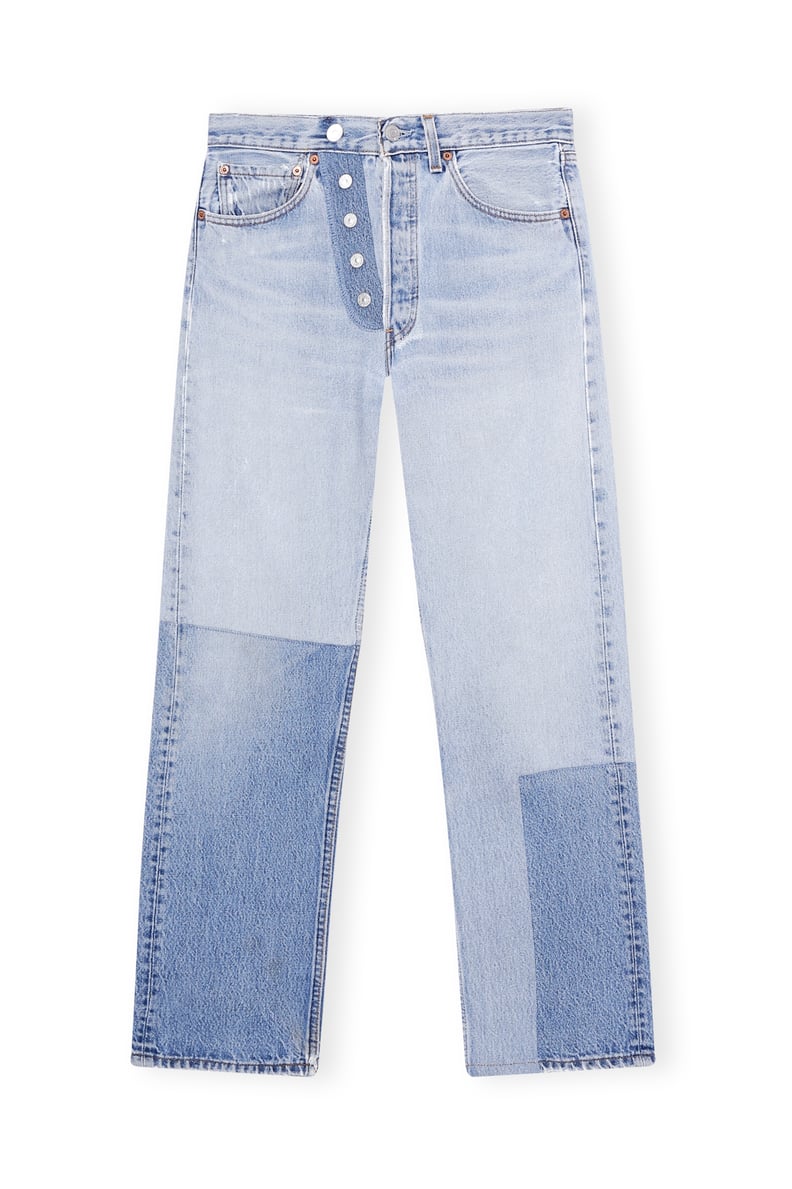 GANNI X LEVI'S Repeat Customized 501 Jeans
1 Week Rental: €45/£40/$55
2 Week Rental: €80/£72/$90
3 Week Rental: €115/£103/$130