Gisele Bündchen Wore the Power Outfit Angelina Jolie's Been Rocking For Ages
We doubt Gisele Bündchen combs through archives of street style inspiration before she gets dressed. But if she had, she'd find that the white suit she wore to the David Lynch Foundation's Women of Vision Awards (where she gave a speech) can be traced back to 2001.
It was then that Angelina Jolie popularized the power woman outfit, attending the Oscars in crisp white Dolce & Gabbana separates. Years later, this ensemble still remains a go-to for Angelina, whether she's on a red carpet or walking down the street.
Seeing as that Gisele is a world-renowned supermodel armed with a résumé comparable to Angelina's list of film accomplishments, we were delighted to see Gisele's spin on the look, which involved a long tie-neck blouse, hoop earrings, and a gold box clutch. Scroll to see the iconic suit on two very iconic women, then shop some pieces that are up to par.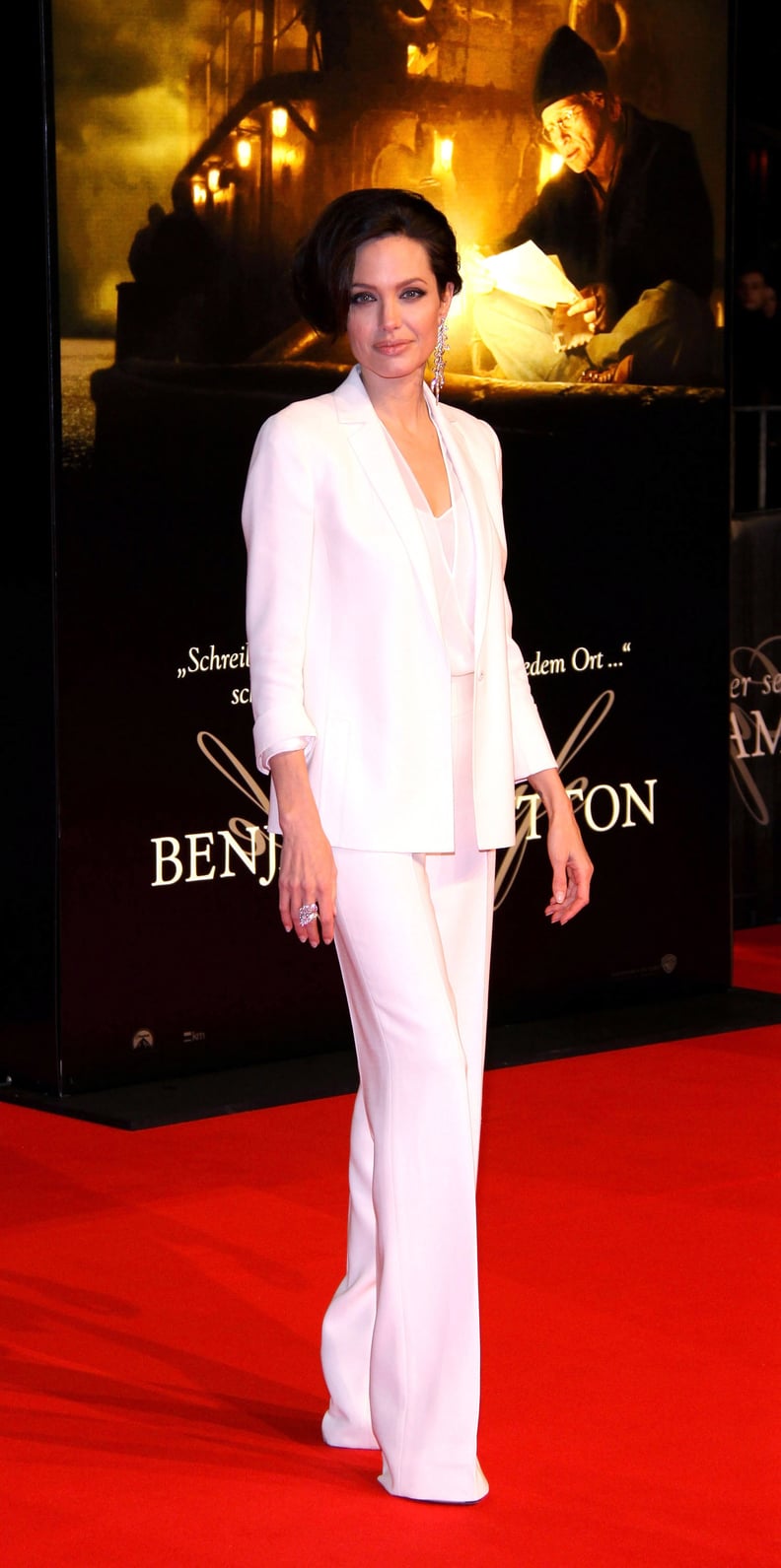 She Wore a More Relaxed Version of the Look at the Curious Case of Benjamin Button Premiere in 2009