The term groutfit comes from a fusion of the words gray and outfit. A groutfit is simply two or more articles of clothing in varying shades of gray, worn together. Groutfits have earned themselves a bad rap due to their slouchy nature and dull appearance. Among millennials, showing up to a party or even leaving the house in a groutfit has been considered one of the most lethal forms of social suicide – until now.
The average groutfit may have previously consisted of a baggy tee and sweats, but not anymore. We're turning to the most fashion-forward women on Instagram to give the word groutfit a whole new meaning. From chunky turtlenecks to sleek skinny jeans, this monochromatic look is about to be your go-to style.
Pairing dark skinnies with a standout sweater elevates this gray-on-gray combo.
A leather miniskirt and feather gray raglan top is the perfect outfit for a brisk Fall evening.
Fresh, embellished heels polish off this distressed jeans and fuzzy sweater ensemble.
An off-the-shoulder sweater and fitted pencil skirt give you instant luxe factor.
Tuck a flowy collared t-shirt into ankle jeans for brunch with friends or running errands.
A turtleneck and culotte matching set is supercozy yet sleek enough to wear to work.
Groutfits with one interesting detail, like an asymmetric top, have a casual yet cool vibe.
Go wild and throw on every piece of gray clothing you own – this is what you'll get.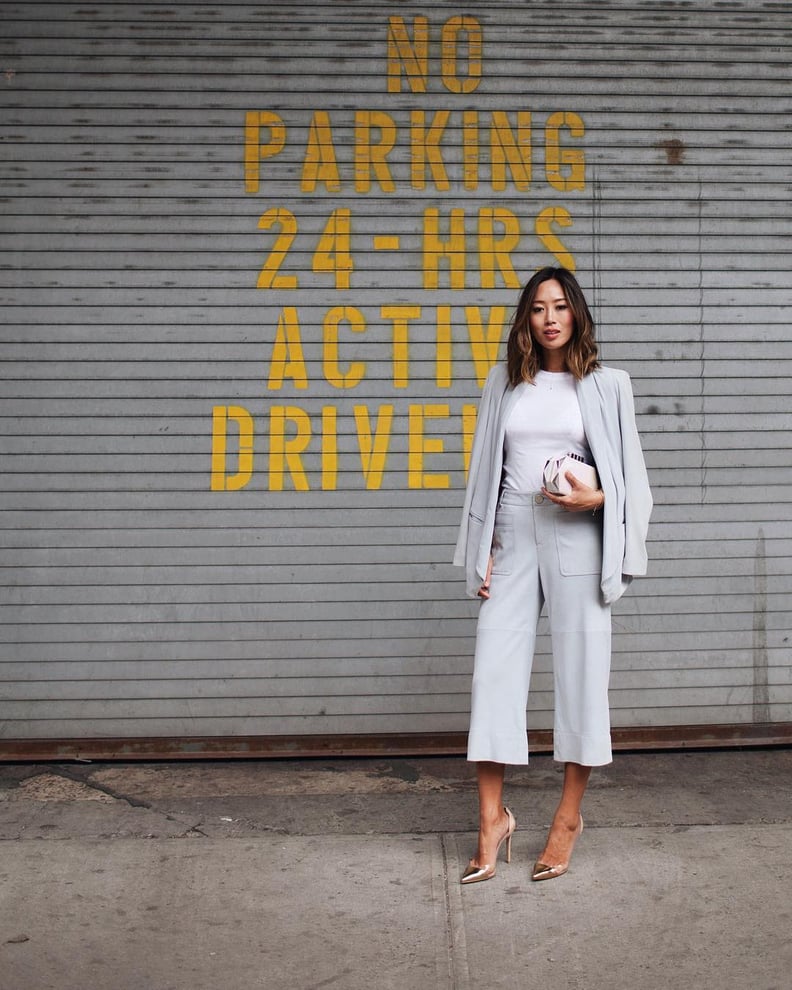 Break up your groutfit with a crisp white tee, the wardrobe staple every girl owns. Nothing makes gray-on-gray look edgier than a leather jacket and black booties. For a day that's just too darn cold, grab your favorite sweater and bundle up with a scarf. Shades of gray are intensified by black accessories like sunglasses and scarves.