Gwyneth Paltrow's Rare Engagement Ring Would Make You Feel Like the Most Special Girl in the World
Gwyneth Paltrow's engagement ring from Brad Falchuk is the furthest thing from classic. After confirming their plans to wed on Good Morning America, the couple shared their new shots for Gwyneth's second issue of Goop Magazine. Consider them casually released engagement photos, if you will. Gwyneth and Brad posed in denim and white tees, Gwyneth showing off a large, round-cut stone set in a thin band dotted with small diamonds. The design looks way more regal than your average sparkler, and the gem is darker in color. It's definitely a piece of jewelry we'd roll up our jean jacket sleeves for. Wouldn't you? Read on to check it out on the cover, then see what Gwyneth wore for her bachelorette party in Mexico.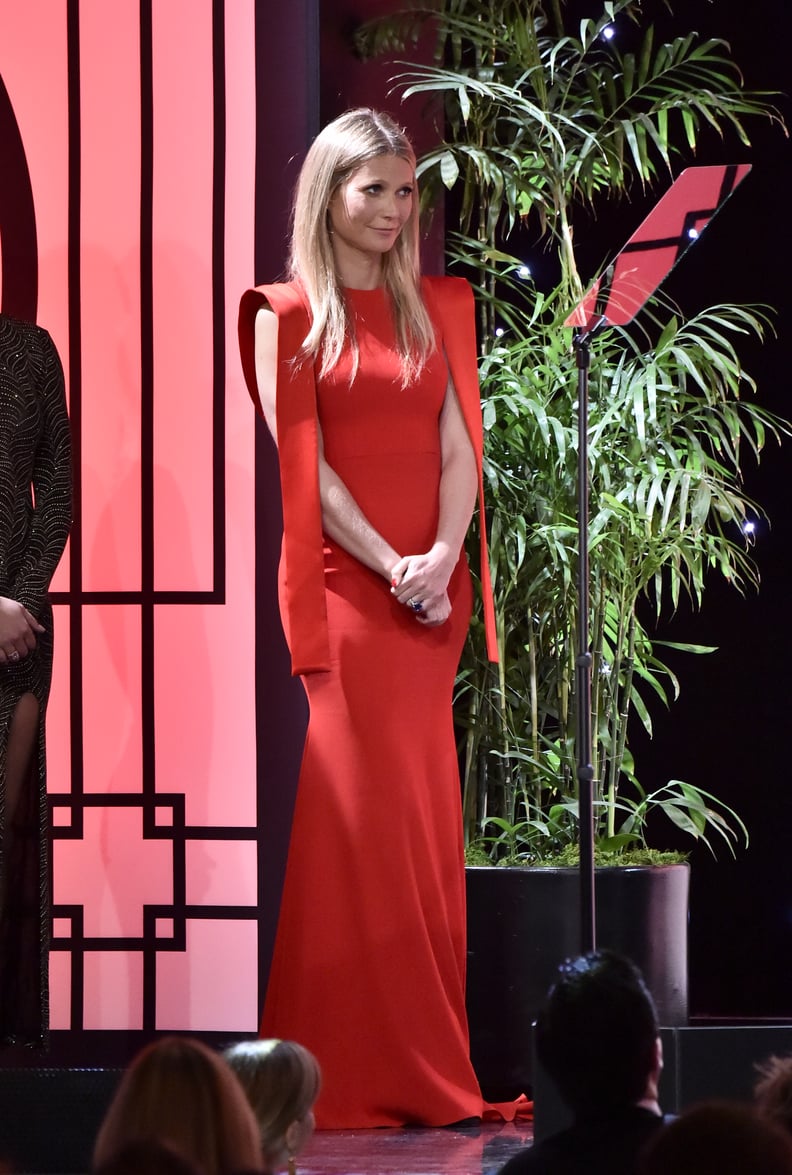 Gwyneth Showing Off Her Ring at the Producers Guild Awards
She wore an Alex Perry dress with Christian Louboutin Heels.