As POPSUGAR editors, we independently select and write about stuff we love and think you'll like too. If you buy a product we have recommended, we may receive affiliate commission, which in turn supports our work.
"You're a sneakerhead from what I've heard," singer and TikTok star Dixie D'Amelio said to Hailey Bieber toward the end of their interview for The Early Late Night Show, gesturing toward the Nike Air Force 1s Bieber arrived in. While the girls settled in on the couch to talk about the pros and cons of being in the spotlight as well as Hailey's latest projects, the sneaker conversation sparked excitement and they headed over to Dixie's DIY table.
What ensued was a messy game of crafts, where Hailey and Dixie exchanged sneakers and customized Air Force 1s for one another. "I have a feeling these are never gonna make it to your feet, but that's OK," Dixie eventually said, analyzing the new sequin-covered sneakers she'd made for Hailey — a far cry from the crisp white kicks Hailey wore onto set.
Hailey's creation for Dixie was much more streamlined, with a lime-green upper and simple black swoosh. Thankfully, both styles can be rocked just as well with the all-leather outfits they coordinated for their segment, although that would mean Dixie would have to kick off her platform Doc Martens. Scroll to get a play-by-play of the entire scene at hand, then do as Dixie and Hailey did and DIY your own pair of shoes using the essentials we gathered to get the job done.
Dixie and Hailey Coordinated in Leather Outfits For the Show
Watch Hailey's Full Interview With Dixie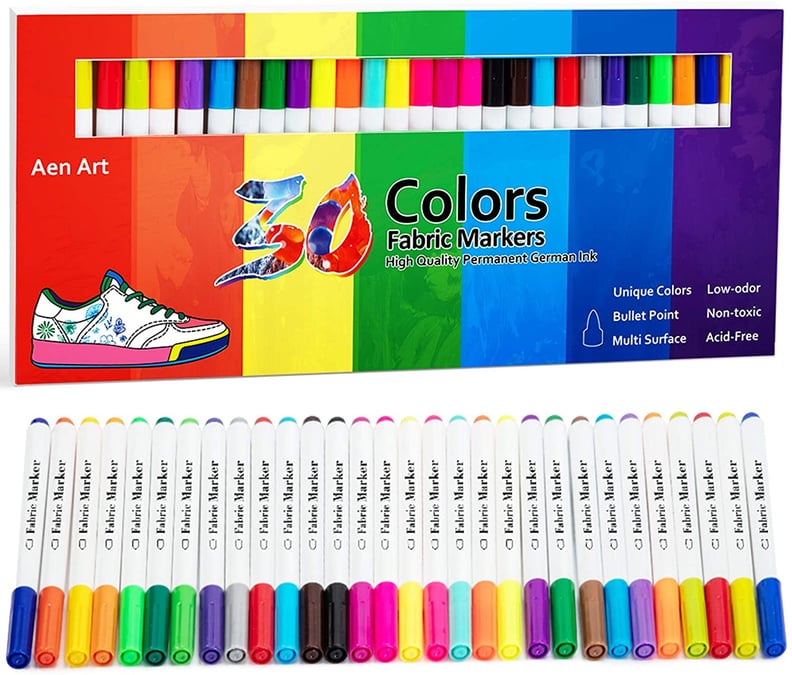 Fabric Markers Pen 30 Colors Permanent Paint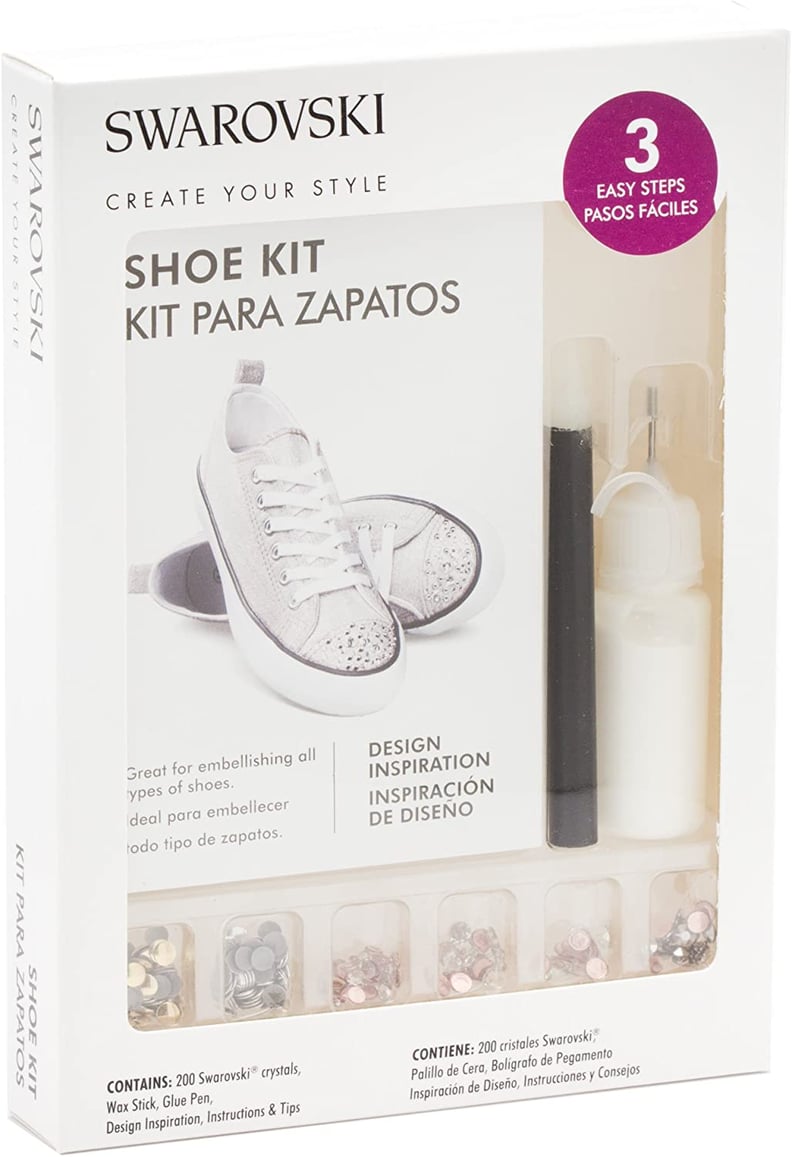 Cousin DIY Flatback Shoe Embellishment Kit With Swarovski Crystals