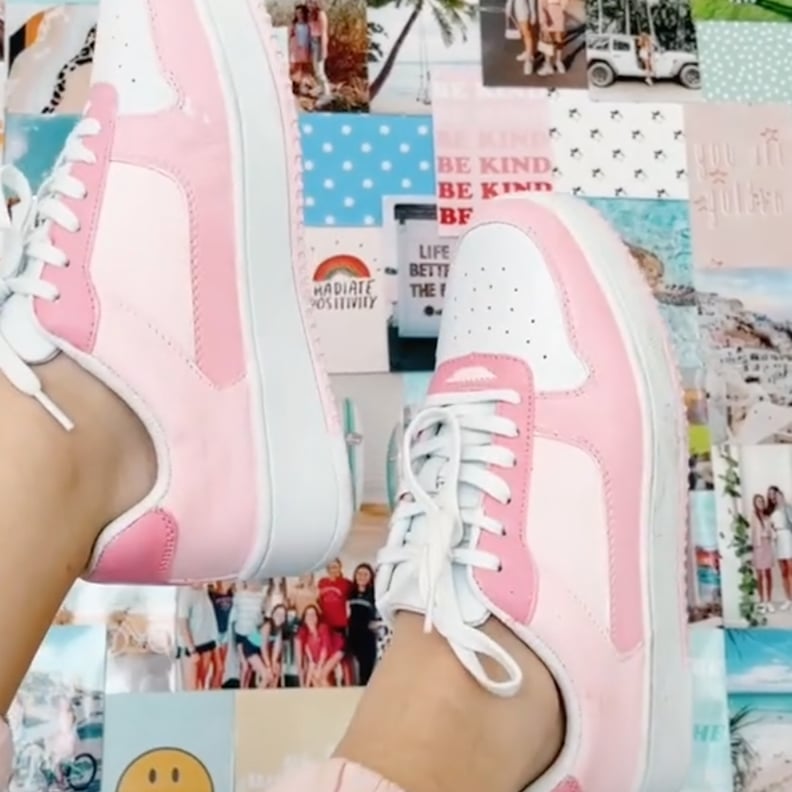 We've turned our lacy push-up bras into sexy bralettes, we've cut our old sweatpants into cozy WFH-approved shorts, and now, we're ready to dive into the latest DIY fashion craze taking over TikTok. The trend involves transforming a basic pair of Walmart sneakers into full-fledged masterpieces with paint, and some TikTokers are really out there flexing their creative muscles on this one. The specific shoes everyone's giving a makeover are white platform kicks that ring up at just $15 and somewhat mimic the design of Nike's iconic Air Force 1s. (We've got the link to shop 'em online below, don't you worry!)
Before you attempt this project at home, here are a few helpful tips from the experts who've shown off their hand-painted Walmart sneaks on social media:
Start by removing the laces and sticking masking tape to the sneaker sections that you'd like to keep white and free of paint.
Acrylic paints seem to be the most popular option because of how many color shades there are. But if you want to avoid the possibility of chipping paint, go for leather paints like the ones sold by the Angelus brand instead.
Don't be alarmed if the color looks splotchy and irregular at first — paint on about three solid coats to achieve the real color.
Top off the painted sections with Mod Podge or clear acrylic sealer spray.
Lace those cuties up, take a snap for the 'gram, and you're good to go.
Ahead, garner inspiration from some of our favorite Walmart sneaker makeovers, and consider your weekend plans sorted.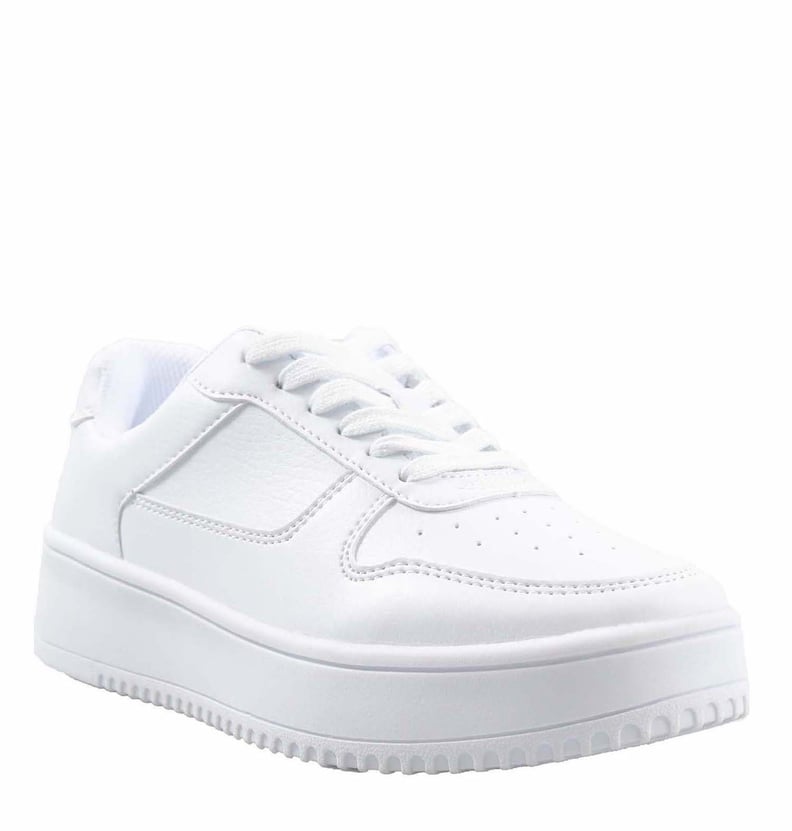 Buy the Time and Tru White Platform Sneakers From Walmart
Watch TikTok Videos to Get DIY Inspiration