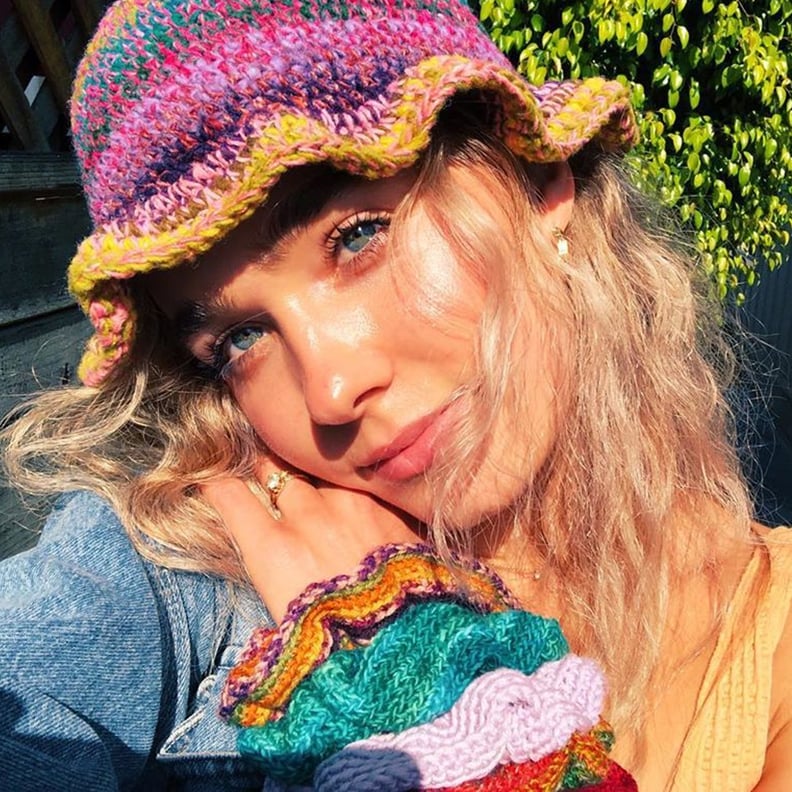 As POPSUGAR editors, we independently select and write about stuff we love and think you'll like too. If you buy a product we have recommended, we may receive affiliate commission, which in turn supports our work.
Calling all '90s babies! Bucket hats, scrunchies, halter tops, and more are officially back in style, and Haley Lu Richardson is selling them all on her Etsy shop, Hooked By Haley Lu. The Five Feet Apart star has been crocheting for years, and some of her cutest creations have me obsessed with tie-dye and mesh all over again. The collection, which ranges in price from $88 for a top to $375 for a dress, is completely handmade and comes in a variety of fun colors worthy of pairing with jelly sandals or a chic pair of mini sunglasses.
She also has an entire Instagram account dedicated to showing off some of her favorite items she's crocheted in the past. Haley, if you're reading this, please hit me up next time that green turtleneck crop top is available. Her current items up for sale are going fast, so shop them for yourself and check out some of Haley's other rainbow-inspired creations ahead.
Hooked By Haley Lu's "Crazy" Bucket Hat — Bright Green
Hooked By Haley Lu's "Crazy" Bucket Hat — Pink / Autumn
Hooked By Haley Lu's "Crazy" Bucket Hat — Multi-Colored
Hooked By Haley Lu's Pink Lace-Up Fairy Dress
Hooked By Haley Lu's No Strings Attached Swimsuit in Red
Hooked By Haley Lu's Floral Handkerchief Top
Hooked By Haley Lu's "Hi, I'm Bold" Hand-Crocheted Dress
Hooked By Haley Lu's Bow Tie Holey Top