Alexa Chung Has a Straight-Forward Answer to Getting Her Style on the Fly
Let's just get this out of the way: Alexa Chung will forever be one of our style icons. The OG It girl is still making waves today thanks to her new namesake collection that launched in May. Pieces from the line sold out quickly (including her personal favorite jumper), and Alexa herself has already made a lasting imprint as a designer. While you might categorize her collection as tomboy-chic, infused with the Brit's inimitable charm, the star's quick to point out she doesn't like, nor follow, any trends.
That makes sense. Alexa's the ultimate trendsetter after all. So when we had the chance to ask her a couple of questions, we were all ears. Alexa told us what item she can't stop shopping for and named her own "Alexa Chung" (aka style icon), answering all of our questions quite candidly. If you're obsessed with Alexa, you'll want to get ready for all her commentary. And if you're not, you're about to be.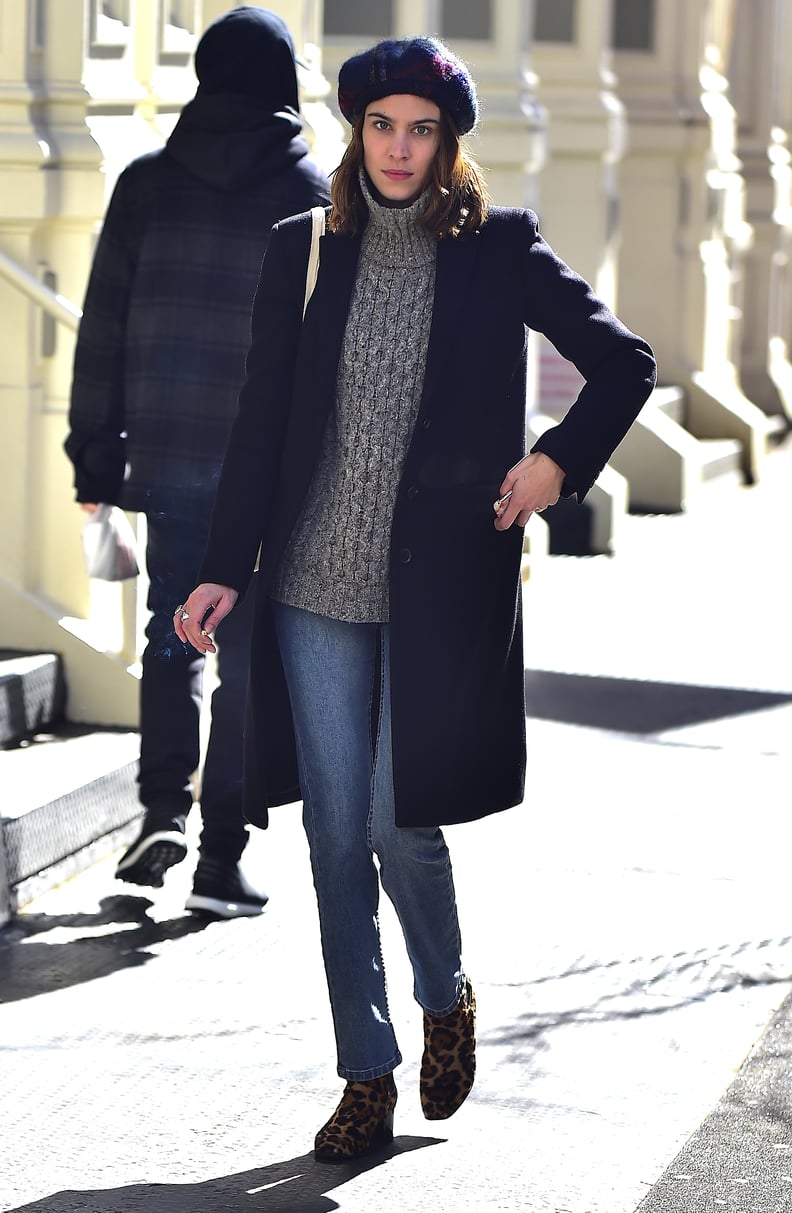 How to Get Alexa's Style
"For my style in particular, you just have to find some jeans you want to wear every day, a vintage t-shirt, and some sort of weird knitwear. And a Chelsea boot."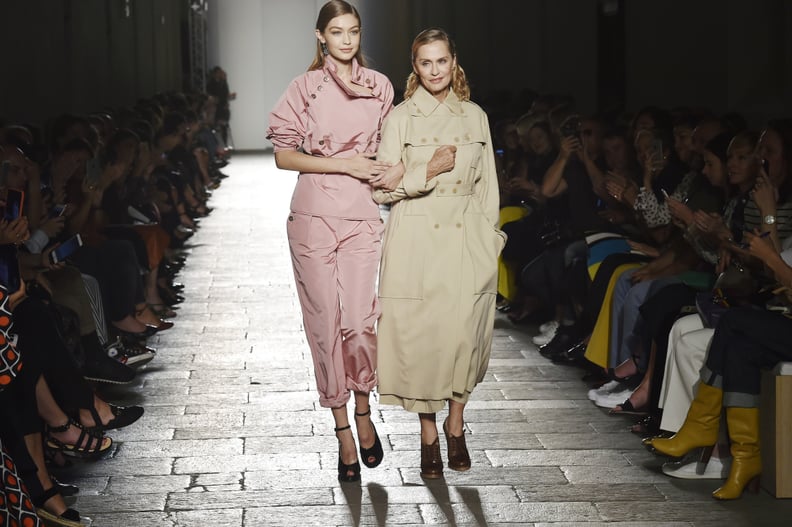 Her Fashion Icons
"I look to the past a lot because in that predigital age, people's style was more original and steadfast. Disposable fashion wasn't yet at our fingertips, and as such, the looks people were cultivating were a reflection of their identity and took longer to put together. I love old pictures of Lauren Hutton and '90s images of Kim Gordon."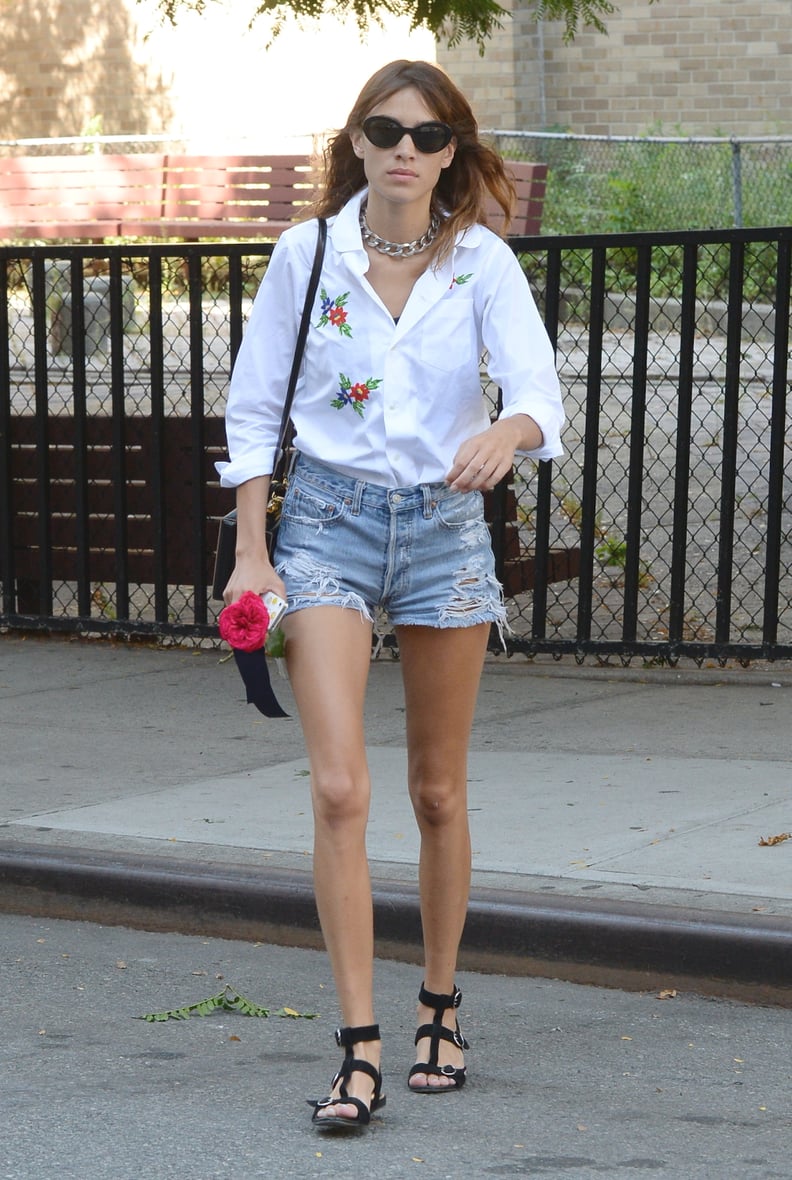 The 1 Item She Can't Stop Shopping For
"Vintage denim hot pants. I always think I've found the perfect pair and one stroll around the block later, I discover the camel-toe and butt-cheek issues just aren't worth the hassle . . . until next time."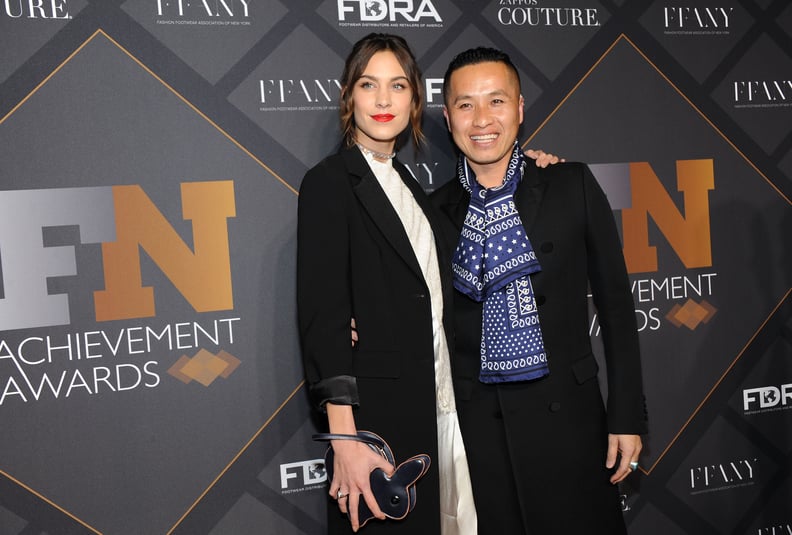 The Best Fashion Advice She's Received
"I remember ages ago being in Phillip Lim's studio one day and him saying to me, 'They're just clothes' when I freaked out that he was giving me something. To not find the whole thing intimidating allows you freedom to have fun with outfits. After all, they're just clothes."