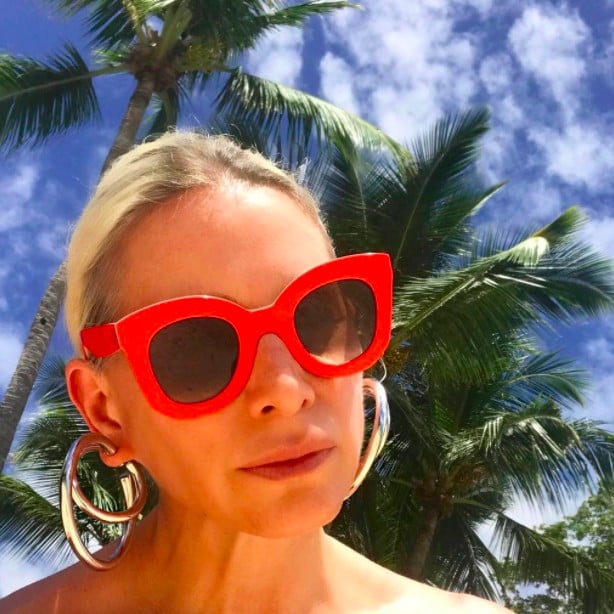 Get this: almost every time you obsess over a red carpet look or a supermodel's bikinigram, it's styled with a little something shiny from Jennifer Fisher. The celebrity favorite jewelry designer is the woman behind Michelle Obama's vacation hoops and the personalized charm necklaces you see everywhere.
Thanks to the cult following she garnered after creating the ultimate monogrammed piece to wear to celebrate the birth of her son, Jennifer launched her brand in 2005. Since then, she's competed in the CFDA/Vogue Fashion Fund competition and was nominated for the Swarovski Accessory award in 2014. Now she's a member of the council herself, and by anyone's standards, the right person to tap for trend forecasts, packing hacks, and the like.
When I visited Jennifer in her New York showroom, she revealed the only way to wear a choker these days, in her opinion. Being that it's vacation season, I also had to pick her brain about the optimal pieces to pack, how to pack them, and the pieces to style them with. Scroll for Jennifer's trustworthy guide, and allow it to inspire your look on your next getaway.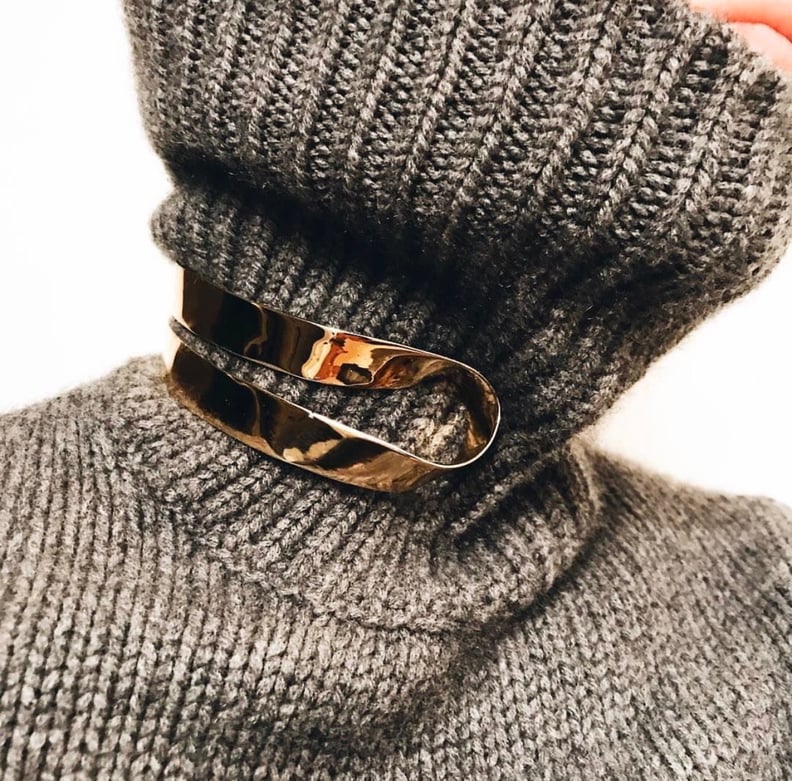 The New Choker Trend, According to Jennifer Fisher
"The new choker is called 'no choker,' unless it is a large script choker over a thin turtleneck. I am really into chokers over clothing for Fall. It has an edgier Ali McGraw feeling to it. Chic and clean."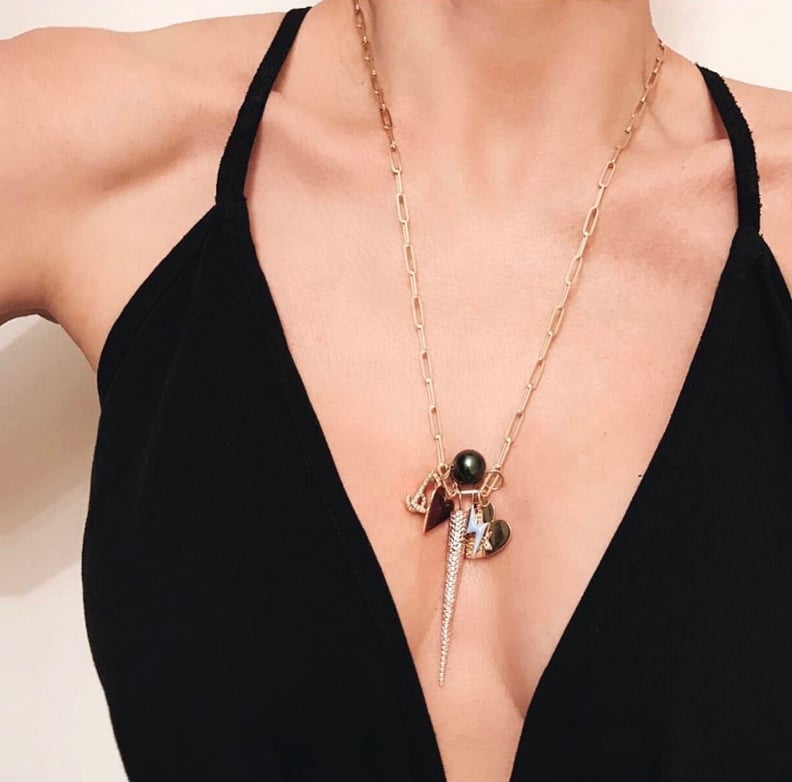 Jennifer's 5 Favorite Jewelry Items, Hands Down
"My customized Burnished Cuff with my family equation, ear cuffs with my childrens' names; our new customizable charm earrings; double gothic diamond pendant with my kids' initials, S and D; and my charm necklace, which is always on me in some form."
The Best Way to Pack Your Jewelry
"I separate everything in our customized JF baggies, which prevent scratching. When our celebrity clientele travel, we create custom individual jewelry bag bubble packs, which fit easily into any hotel safe."
The Easiest Jewelry Look For Dinner While on Vacation
"Hoops, hoops, hoops — the bigger the better."
The Best Jewelry to Take When You're Going Somewhere Warm
"I am really into fine anklets with charms for Spring and Summer. The charms are interchangeable with the charms from your necklace, so you can just transfer them to your ankle and mix them around."
How Vacation Jewelry Should Differ From the Everyday
"It should be lighter and easier to layer and take off for the pool and the ocean. The worst is losing a piece of jewelry in the surf that has significant meaning attached to it."
The Best Piece of Jewelry to Accessorize a Swimsuit With
"A thin, 24-inch chain necklace with small charms. Not a body chain."
The Most Important Piece of Jewelry to Bring on Vacation
"My charm necklace, which is my travel talisman, and of course, my gold Samira hoops."
Accessories to Pack For Travel, Aside From Jewelry
"My Céline slides, which go from brunch to the pool, my black patent leather Balenciaga carry-on tote, and a Gigi Burris straw hat to protect my skin from the sun. I am also newly obsessed with my Solid + Striped bikinis. Also, I never travel without a Saint Laurent jacket, tux jacket or bomber, that can go from day to night."
How to Decide Between Gold and Silver
"It truly depends on what you are wearing and how you are feeling. Mixed metals are trending right now and allow you to wear a lot more."
The Smartest Packing Hacks For Travel, According to Jennifer
"Packing for work travel when you work in fashion is all about learning the art of reaching out to cosmetic companies for my favorites in travel size. (Just kidding.) But seriously, consider the importance of a travel steamer, a satin eye mask for long flights, and packing dupes of your beauty products on the plane, just in case your bag gets lost. And ALWAYS travel with your makeup."