You've managed to pull together the perfect "power look," but before you leave the house, there's one final touch you might be missing: statement-making drop earrings. While they seem like a loud choice at first, there's truly nothing to fear. It's this accessory that'll add that something extra to your polished outfit — and it's also one that ladies like Michelle Obama, Kate Middleton, and even Amal Clooney frequently rely on.
Scroll through to see exactly how these women wear this attention-grabbing detail. Then, shop an option you'll enjoy rocking — and showing off — with your next work ensemble.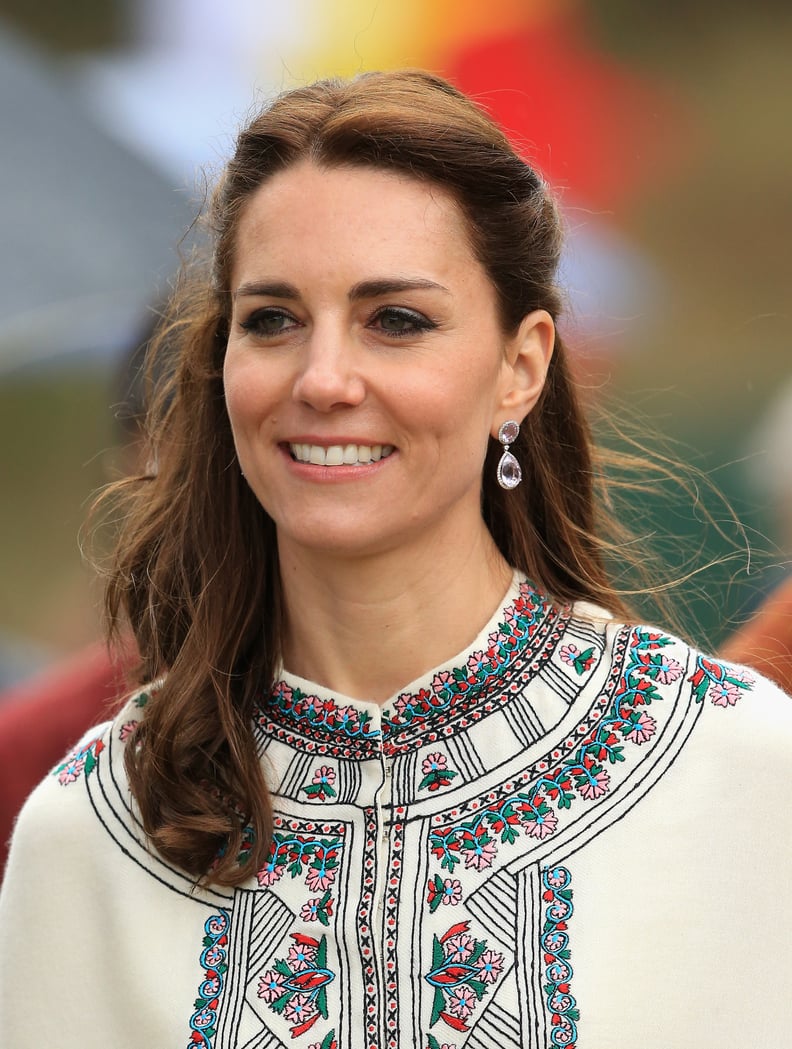 Kate Middleton
While the duchess definitely has her everyday pair of earrings, she isn't against switching things up for special occasions like her trip to India. These jewels added just the right amount of oomph to her outfit and didn't clash with or overpower her cool, printed cape.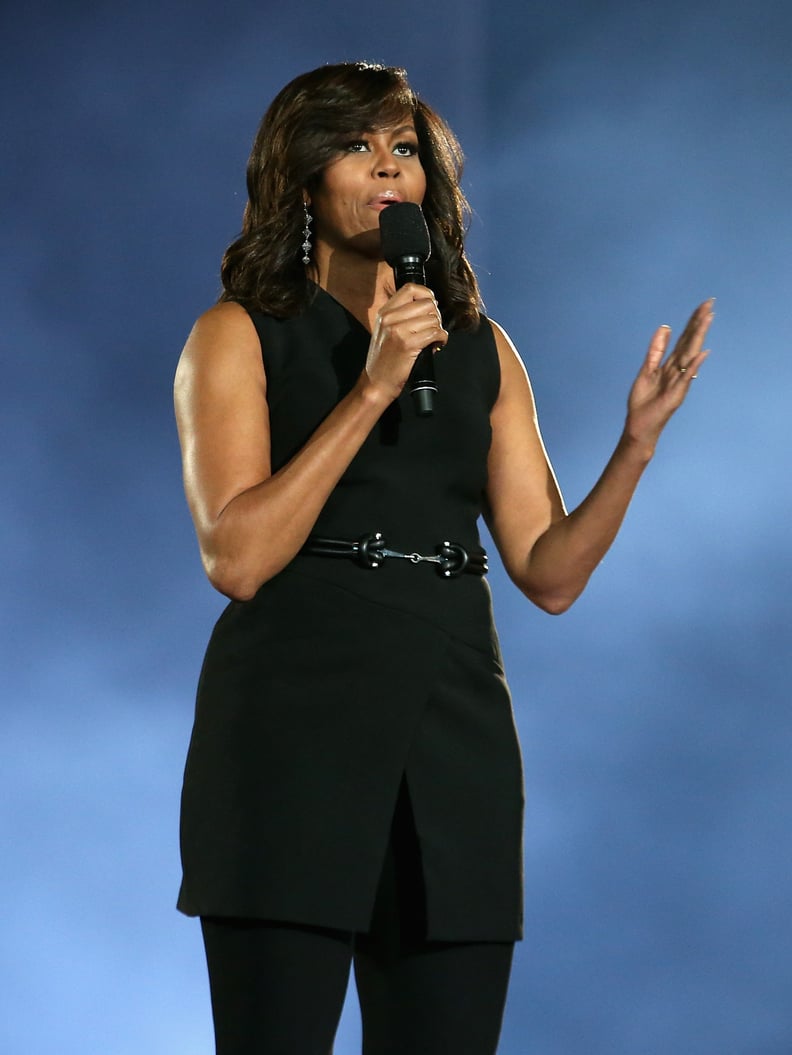 Michelle Obama
Michelle has her go-to outfits — floral dresses, structured sets, casual looks suited for gardening. But the one thing she almost always adds? Statement earrings, usually in the form of drops, giving things a bit more pizzazz.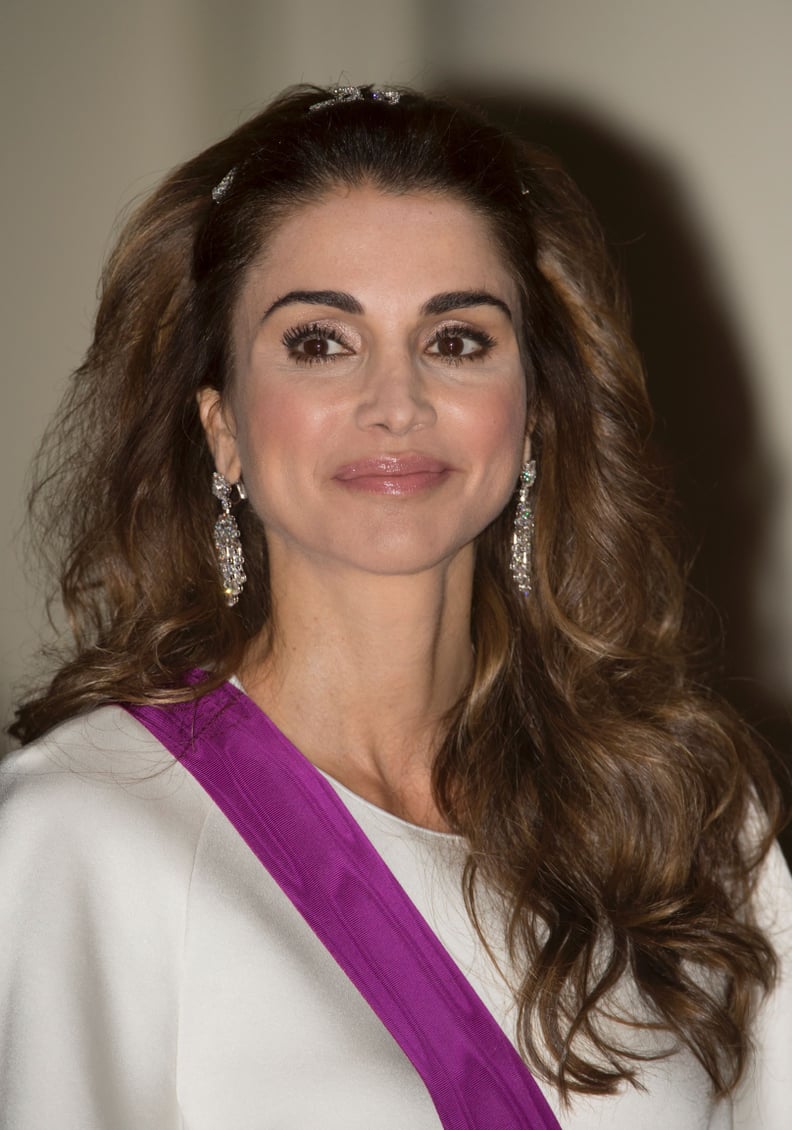 Queen Rania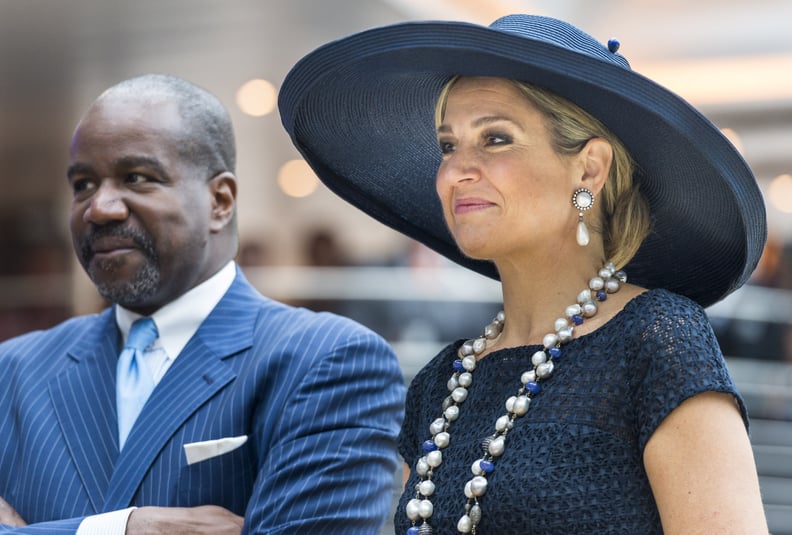 Queen Máxima
Her official title may be Queen Máxima of the Netherlands, but she should really be called Queen of Accessorizing. The Danish royal loves to pile on those little (big) extras — so much so that this pearl option almost seems tame!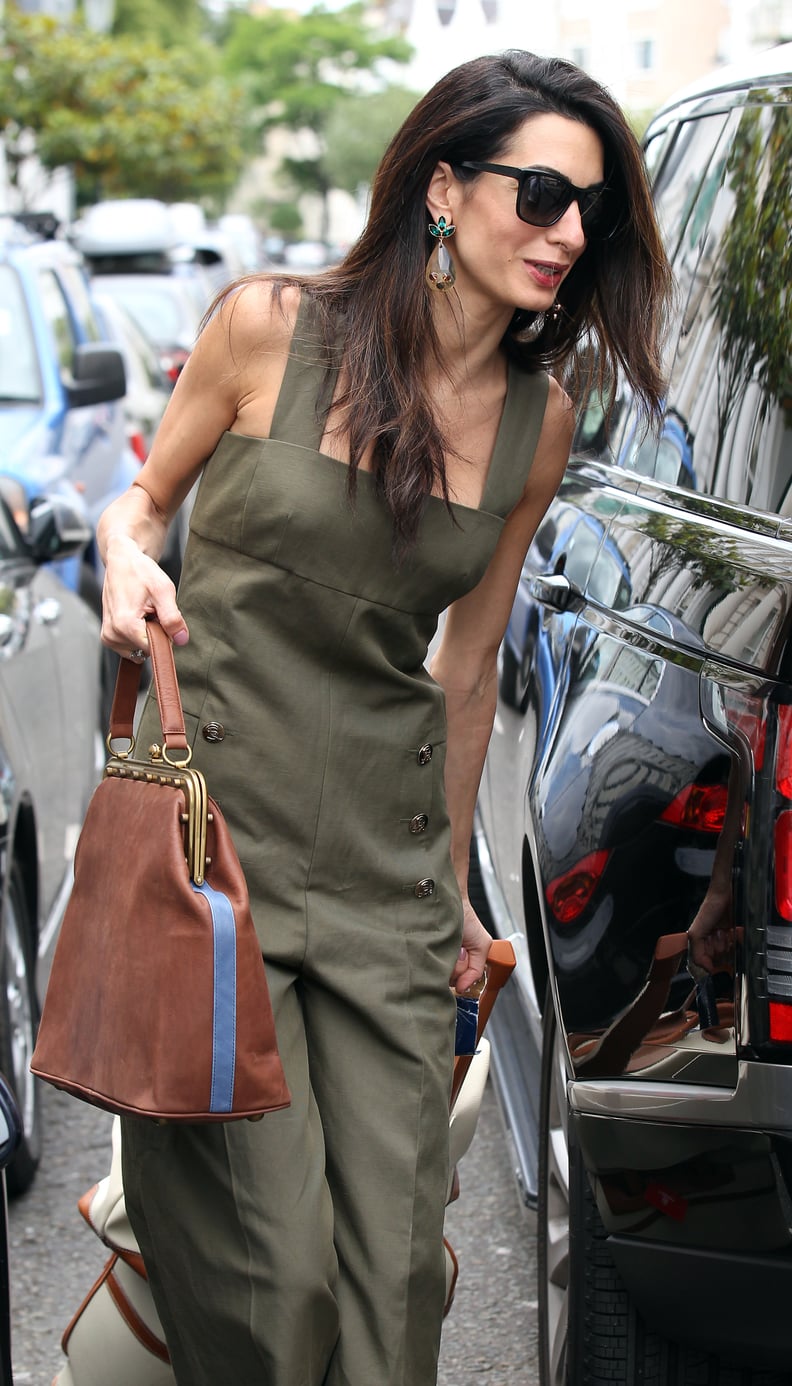 Amal Clooney
Casual travel outfits? That's not Amal. Even if she sticks with a solid jumpsuit, she'll style the piece with extralarge earrings.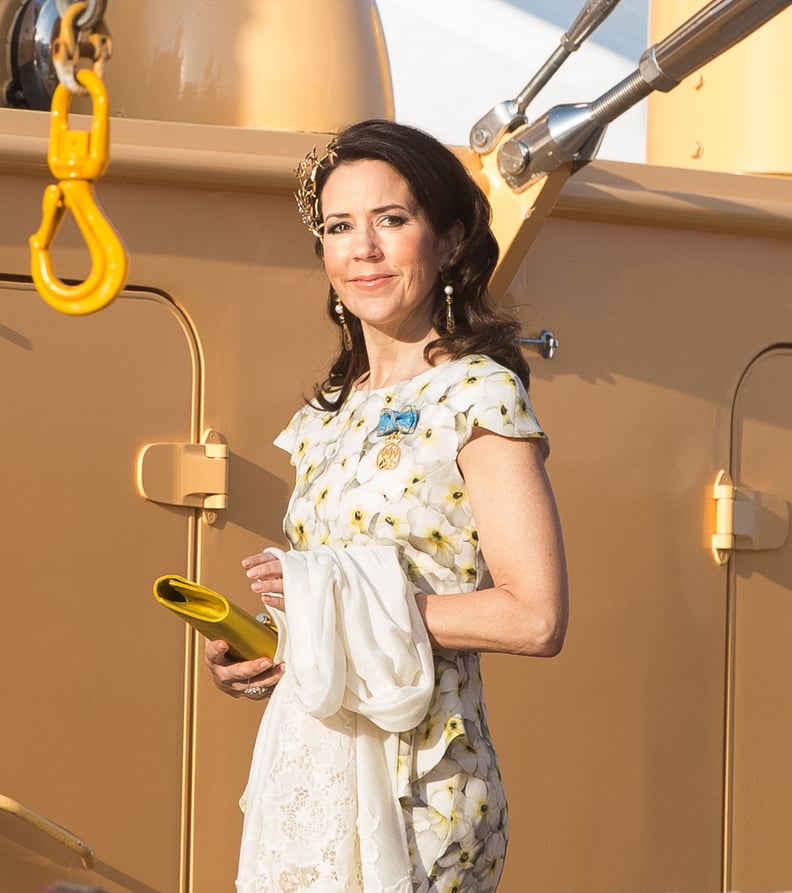 Princess Mary
Some may believe that less is more, but for Mary, it's quite the opposite. This royal has no issue rocking nearly shoulder-length drops — despite already wearing a statement-making hair accessory.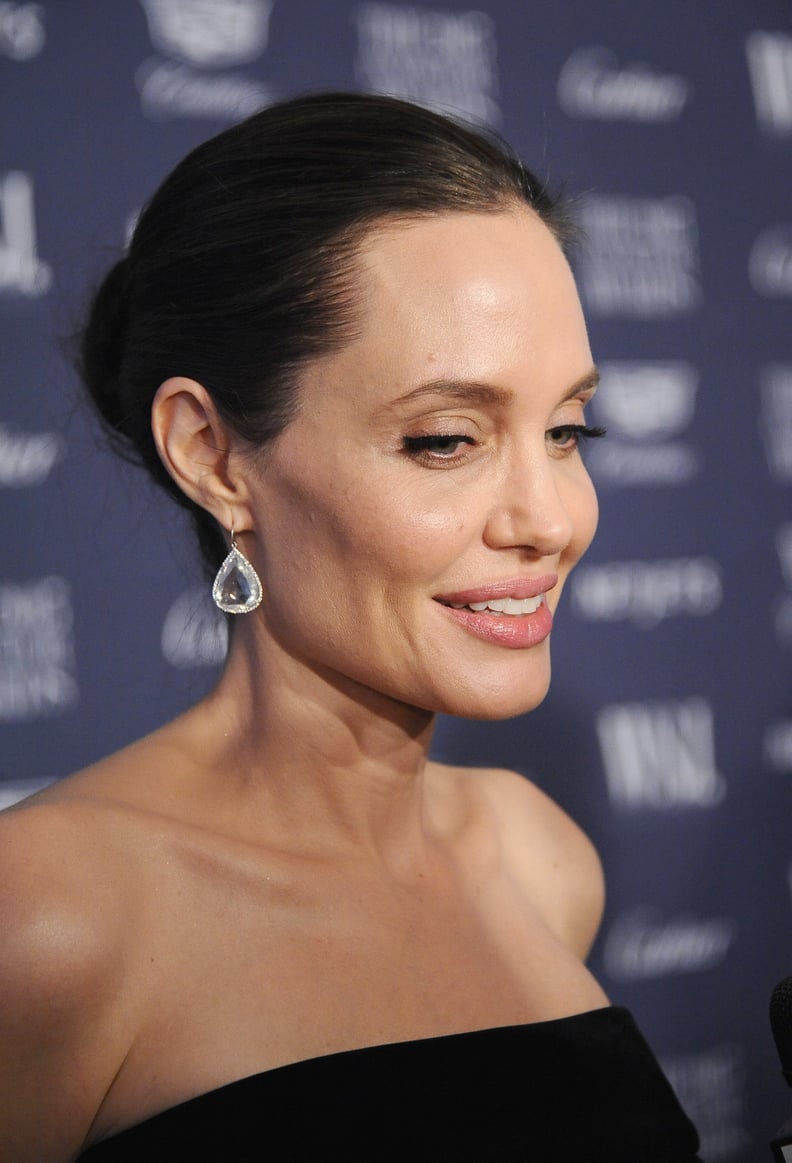 Angelina Jolie
Angelina may opt for studs or ditch earrings altogether while traveling the world. But walking the red carpet, the star will amp up a sleek gown or dress with classic rose-cut drops like these.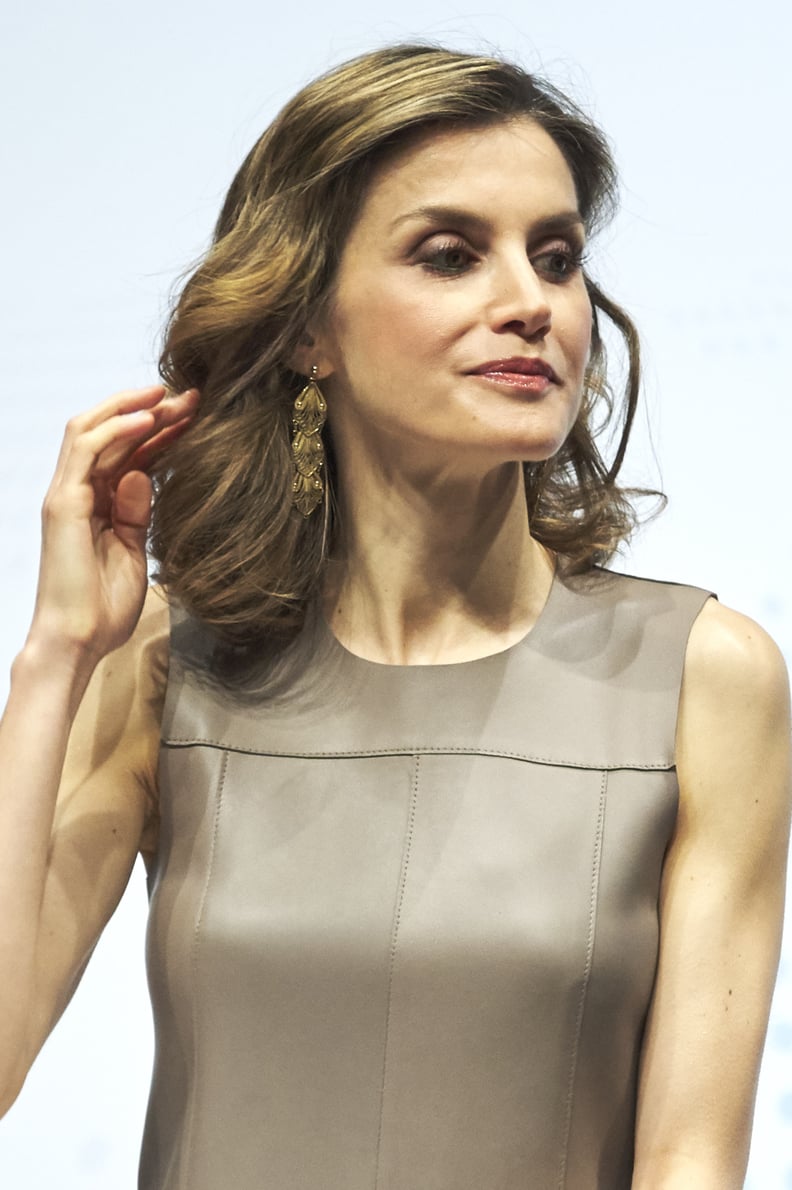 Queen Letizia
Letizia's got a wardrobe full of structured suits and dresses, which means she has plenty of opportunity to play around with accessories. It's not uncommon to spot the brunette beauty rocking statement jewels much like these long gold earrings.