How to Wear Fall's Statement Print Trend for Nonprint People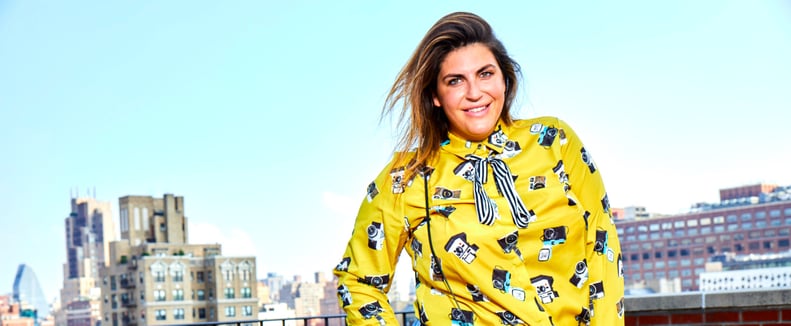 courtesy of the12ishstyle
courtesy of the12ishstyle
Fashion is embracing pattern again, and I couldn't be happier! Don't get me wrong, I love a Kim K-inspired nude look as much as the next, but in my heart, I'm a sucker for color and print. Lucky for me, the Fall runways — from Gucci to Tory Burch — put statement prints front and center. Beautiful to look at for sure, but it all begs the question: How do you pull it off in real life on a real body?
Especially for all the minimalists out there, it can feel a little overwhelming. Here's the good news: you don't need to switch up your entire style for this trend. With a little know-how and a couple key pieces, you can still feel like yourself, even in head-to-toe print, I promise.
So if you're interested in this season's print obsession but need a 101 on how to make it work, keep reading for my tips.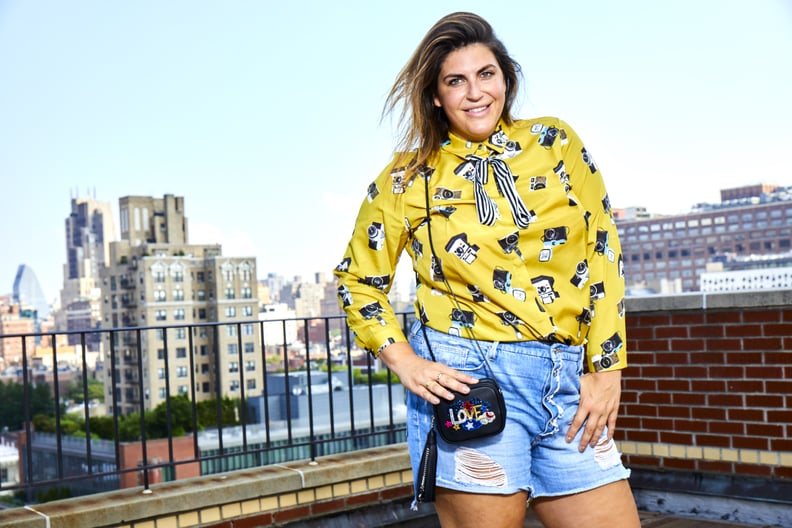 First, a printed top in a classic silhouette is a great place to start. I love the impact this whimsical Eloquii blouse (available sizes 14 -28) makes in fashion's new favorite shade of yellow. Focusing print on the top half of the body and breaking it up with something solid on the bottom, like these Good American cutoffs (available size 00 - 24), is a great way to get the wow factor without commiting head-to-toe. And while print mixing may sound complicated, here's a pro tip: stripes in a contrasting scale will mix with just about any print! Here a small-scale striped neck tie perfectly balances out the large-scale pattern of the top.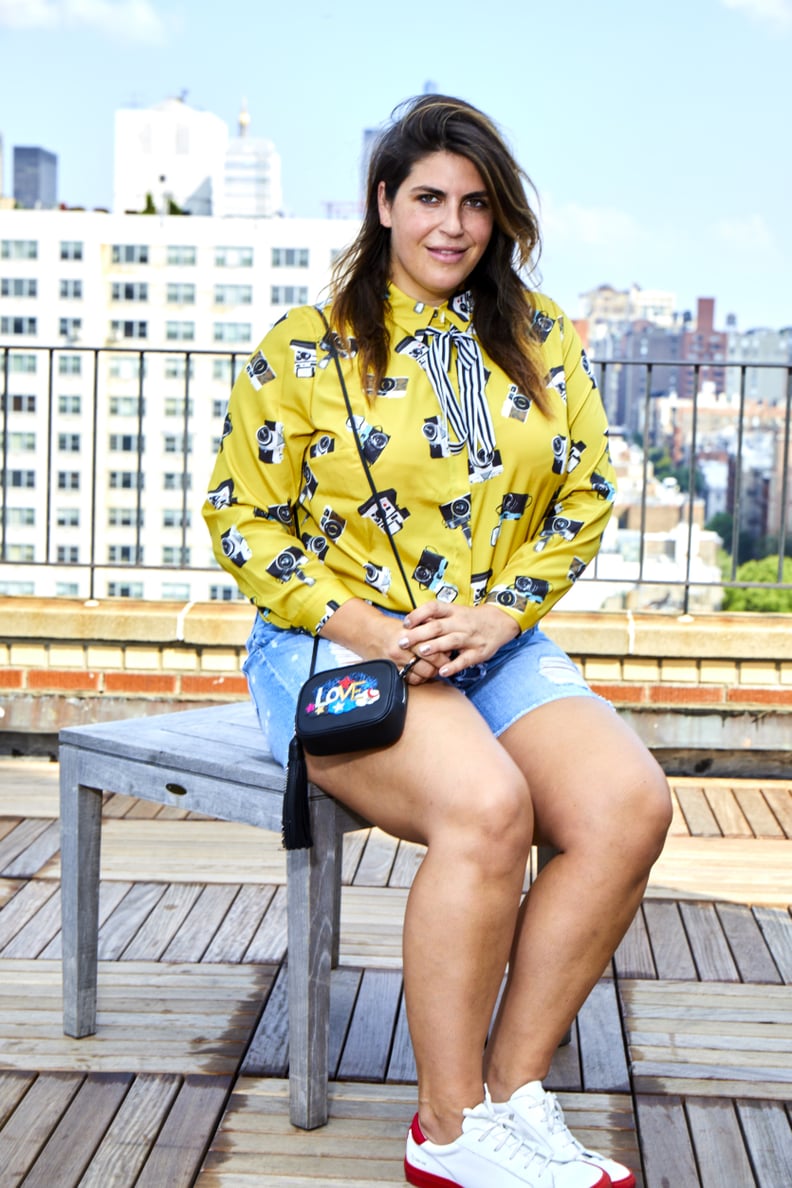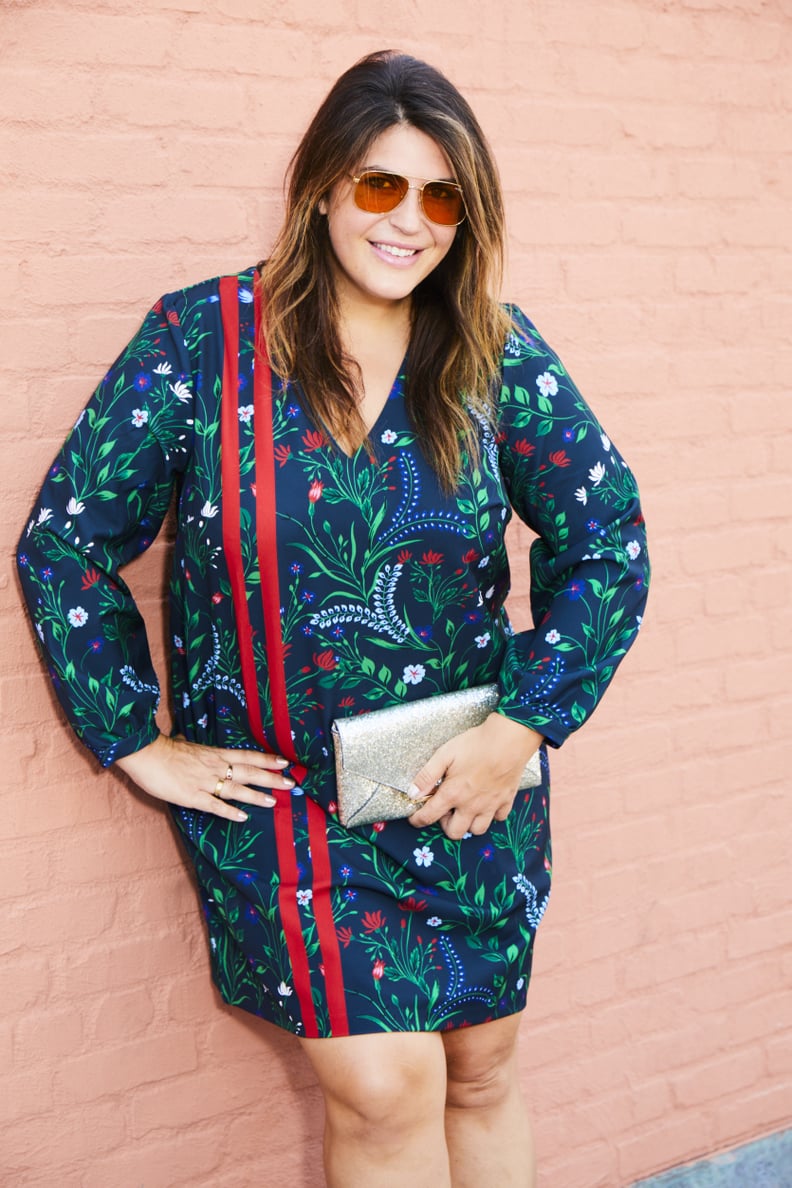 Another way to make a printed statement without wearing it everywhere is by showing some skin. Take advantage of late summer temps and let bare legs peek out from an over-the-knee printed dress. Look for styles that do the pattern mixing work for you, like this floral Eloquii dress with built-in racer stripe (available size 14 - 24). A short dress concentrates all the pattern to one area while the bare skin keeps it from feeling too intense. Break out your new fall footwear, like these Ugg booties (avail size 5 - 12), in a contrasting neutral for a boost of leg-lengthening height.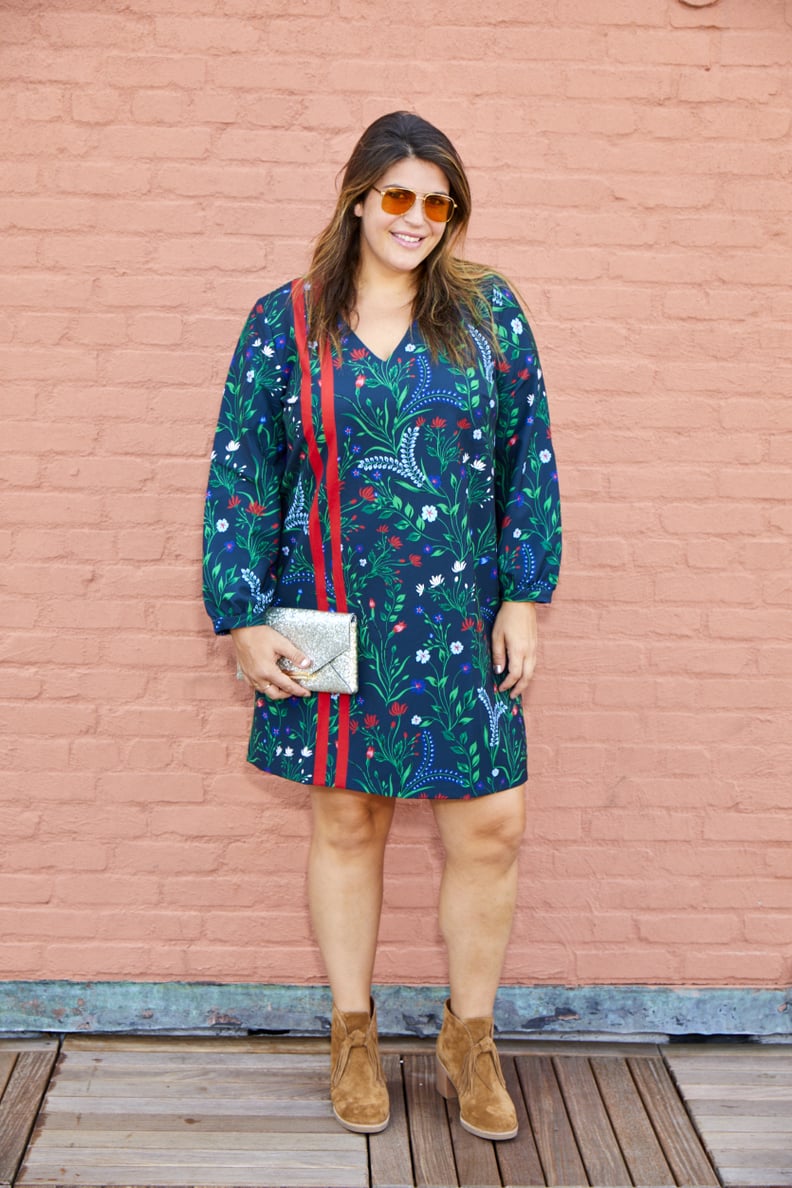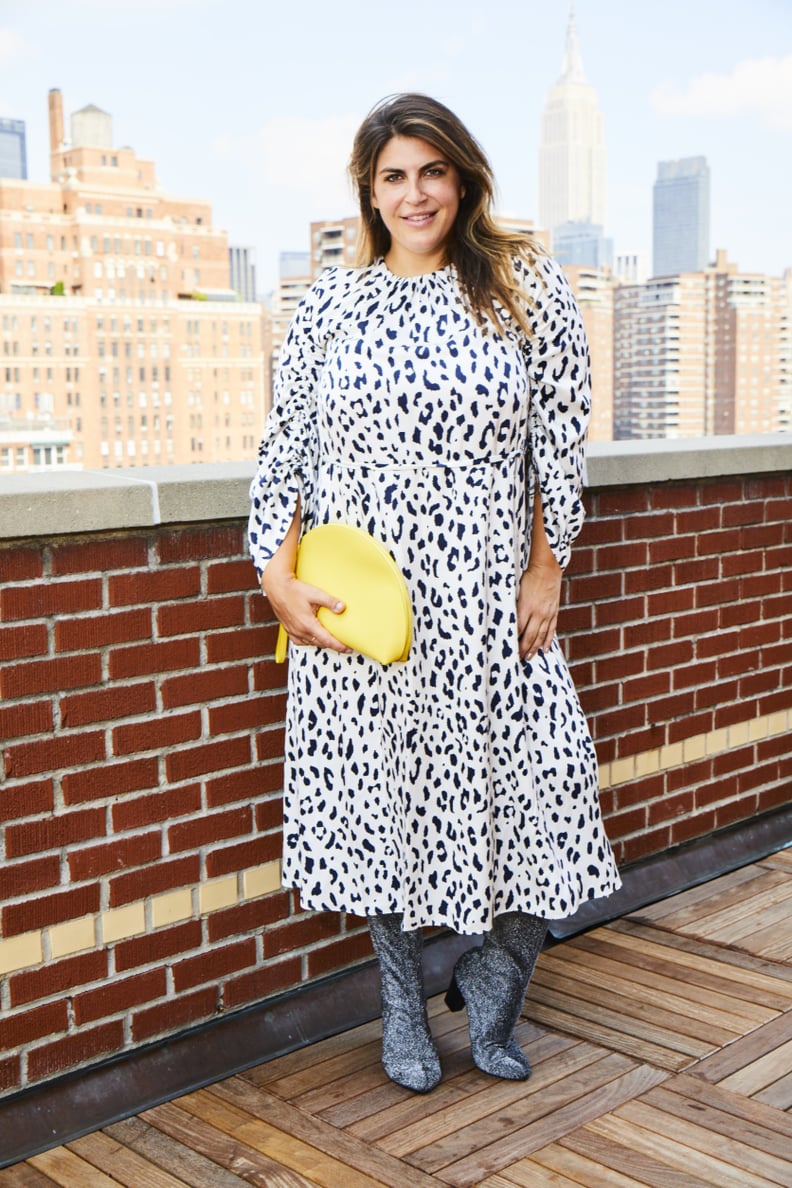 Ok, I promised a head-to-toe printed look that anyone can pull off, and here it is! A couple things make this Tibi leopard dress (available sizes 00 - 12) work, starting with the silhouette, which is basic and easy to digest. When doing a full-on printed look, a classic silhouette is always foolproof! Another tip is to look for leopard. In the world of prints, it's considered a neutral, so it's perfect for newbies. Stick with solid-colored accessories to ground the look, like this Mansur Gavriel clutch and these Eloquii over-the-knee glitter boots (available sizes 7 - 12), and you will be amazed how comfortable and normal you can feel in head-to-toe print!