Jennifer Lopez Is the Epitome of Sexy Swimsuit Style — These 25 Pics Prove It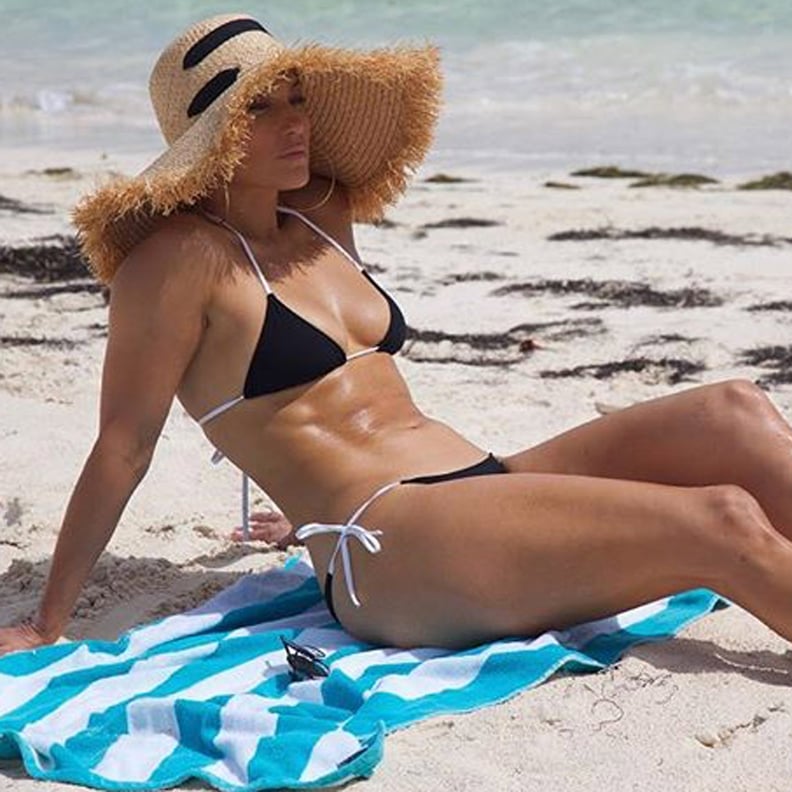 We'll just come out and say it: Jennifer Lopez in a swimsuit is sexy on a whole new level. The 51-year-old superstar loves to show off her body in barely there bikinis, making any trip to the beach or pool a memorable outfit occasion. Whether it's a one-piece or two, we love every minute of it!
Whenever Jennifer wears a swimsuit, we're expecting to see either her rock-hard abs on full display or her curves flattered from all angles. It's like she's cast a spell on us, because we could stare at photos of her in a swimsuit all day long. Speaking of, keep reading to see a whole bunch of shots for yourself.
— Additional reporting by Allison Ingrum
Proof That a White String Bikini Is a Staple For Good Reason
This Isn't Just a Swimsuit, It's a Whole Vibe
This Understated Suit Doesn't Skimp on Sex Appeal
Ruffles Bring the Flirty Vibes
This Cutout Suit Was Made For Standing Out
The Deep-V Cut Would Put Anyone in a Trance
A Classic White Bikini Never Hurt Anybody
Flouncy Ruffles Bring the Fun
She Matched Her Sunglasses to Her Bikini . . . Genius!
Simple, But Seriously Sexy
A Yellow Bikini as Bright as the Sun Is Just Fierce
A Fire Engine Red Bikini Never Looked So Good
Why Didn't We Think of Wearing a Striped Top With a White Bikini Underneath?
Talk About a Pop of Color
This Teeny Weeny Bikini Is Something Else
Plunging Neckline and Open Back?! Talk About a Two For One Special
Wearing a Norma Kamali Halter Low Back One Piece Swimsuit.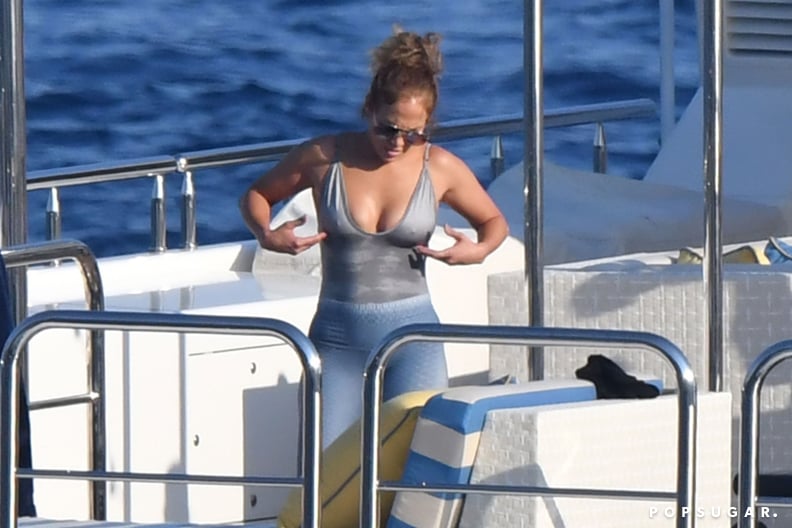 Rocking a Swimsuit Underneath Leggings = Perfection!
An All Out Look With a Red Triangle Bikini and Customized Robe
Ultra-High-Leg Silhouettes and Plunging Neckline? Yes, Please!
The Queen of Glow in This Bold String Bikini With Oversized Jewelry
This On-Set Bright Pink Bikini Still Has Us Speechless