"RHONY"'s Jessel Taank Shares Her Must Haves: From a Givenchy Diaper Bag to Paravel Luggage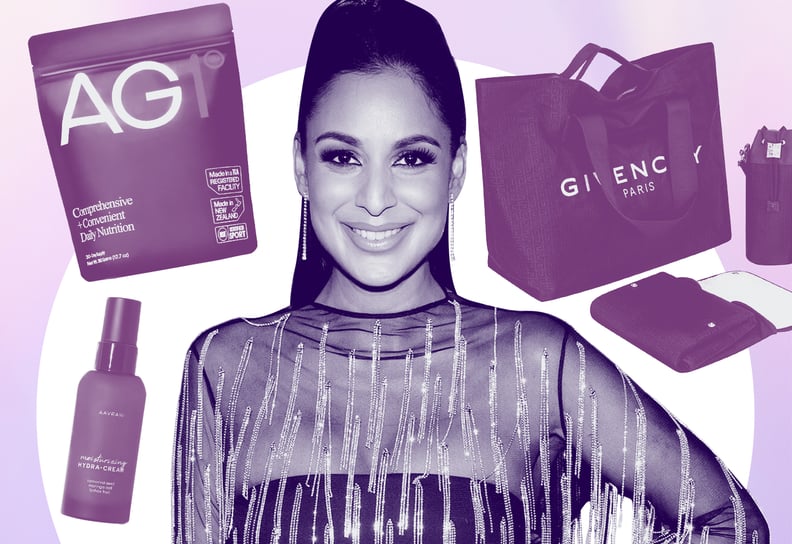 Getty | Bravo
Photo Illustration: Michelle Alfonso
Getty | Bravo
Photo Illustration: Michelle Alfonso
As POPSUGAR editors, we independently select and write about stuff we love and think you'll like too. If you buy a product we have recommended, we may receive affiliate commission, which in turn supports our work.
Jessel Taank is making a splash on our TVs as a new cast member in season 14 of "The Real Housewives of New York," but deciding to be a part of the hit franchise wasn't easy. "Being Indian and from a private culture, it definitely took a lot of back-and-forth and a lot of conversations, but the more I spoke to NBC and Bravo and the powers that be, the more I was like, this could be an amazing opportunity because there's never been an Indian in this position before," she says. Taank is a fashion publicist and founder of PR firm The Know — and this is her first time appearing on a reality show. "I'm gonna show what a modern Indian woman first generation living in the United States looks like."
Being the first-ever Indian-origin Housewife on Bravo inspired her tagline, which she says in the show's opening sequence: "I always bring the flavor. It's not my fault you don't have any taste." Coming up with the now-iconic line wasn't easy. "Choosing a tagline is probably one of the hardest things I've ever had to do," she says. "How do you find one sentence that packages you as a person and then you share that with the entire country and the world?!"
Taank got recommendations from NBC and a few friends, but most suggestions had the word "spice" in it, a cliché attached to Indian culture that she didn't want to spotlight. A good friend who happens to be a writer penned her official tagline, and Taank loves that it's a subtle nod to her roots while also speaking to her connection with fashion and style. "I thought it was really fun. It's a little bit cheeky and not cheesy — we already don't like cheese," she says.
But the tagline was just the beginning. Taank acknowledges there were also challenges behind the scenes, like feeling pressure to be perfect. "I think everyone's so nervous and you have to be this perfect person and especially Indian women, you have to be this perfect version of what an Indian woman is," she explains. "I can honestly say the pressure of all of that is so overwhelming, you can be real and authentic and transparent about what you're going through. It's OK." Taank is pleasantly surprised by the support she's been receiving from the South Asian community, noting that although the community are their biggest critics, they do come together and support each other.
Whether it's speaking on her IVF journey or how her relationship with her husband is portrayed on the show, Taank has no regrets about being authentic to who she is. "If I can empower people with this platform and the show, that's all I care about." Taank has specifically endured criticism about the state of her marriage and sex life, including divorce speculation. Addressing the topic, she tells POPSUGAR: "A lot of people are questioning my husband, Pavit, and I right now . . . He has been the biggest pillar of strength for me for my family. I just need readers to know that, having a partner that's supportive and is always by your side is the only reason I actually got through this in the way that I did."
As someone who works in fashion, it's no surprise that Taank's personal style is one to emulate. But fans might be shocked to learn she frequents one of the most affordable fast-fashion retailers. "First of all, don't sleep on Zara," she says. "If you just need staples, I just go there; the white T-shirt, the denim jeans, it's so good." She also loves shopping at Revolve and Fwrd for more contemporary brands and special occasion dresses, and she's currently loving the work of New York-based designer Ronny Kobo.
Her style philosophy involves embracing bold accessories, from handbags to jewelry. "Everything I do, I do it with a little bit of a twist, so it's always accessorized to make it a statement, or my earrings will always be very flamboyant. I do think the accessorizing is key," she says. Taank is never worried about being overdressed and points out that fashion in New York is all about the freedom of self-expression. "You can be truly who you want to be . . . and no one's gonna judge you here." And if they do, the critique better come from someone like "RHONY" castmate Jenna Lyons.
Lyons, a revered style icon and J.Crew's former executive creative director and president, gave Taank pointed style advice in episode two. When Taank wore two logo-heavy items at once, Lyons quipped: "Wait, no. You can't wear Alexander Wang on your back and Balenciaga on your bag." Taank tells POPSUGAR she wasn't offended. "[Lyons] was 100 percent right, I'm glad she checked me. Thank god she didn't let me go out like that; it would have been over," Taank says. "She has this style sensibility that truly is just like she can do no wrong in my eyes."
Taank's passion for fashion goes beyond the show, as she's in the process of launching Oushq, a retail platform for South Asian and Middle Eastern designers. She wants to streamline the shopping process by offering standard sizing with optional tailoring services, two- to three-day shipping times, and a vast selection of up-and-coming designers. "Indian fashion is taking a global stage. We're having a moment with Gaurav Gupta, who's seen on every single red carpet right now. It's mind-blowing, and he's showed in Paris Couture Week. The same goes for Rahul Mishra dressing Zendaya." Taank wants to showcase Indian fashion on a bigger scale and bring more designers to the US market, emphasizing that it's not just a platform for South Asian and Middle Eastern shoppers. Some of her favorite designers and brands include Abhishek Sharma, Kamaali Couture, and Papa Don't Preach by Shubhika Sharma.
When she's not giving British banter on "RHONY," she's spending time with her husband and her adorable twin boys, as well as watching "Love Island." Ahead, she shared her current favorite products, including a Givenchy diaper bag and a lightweight moisturizer.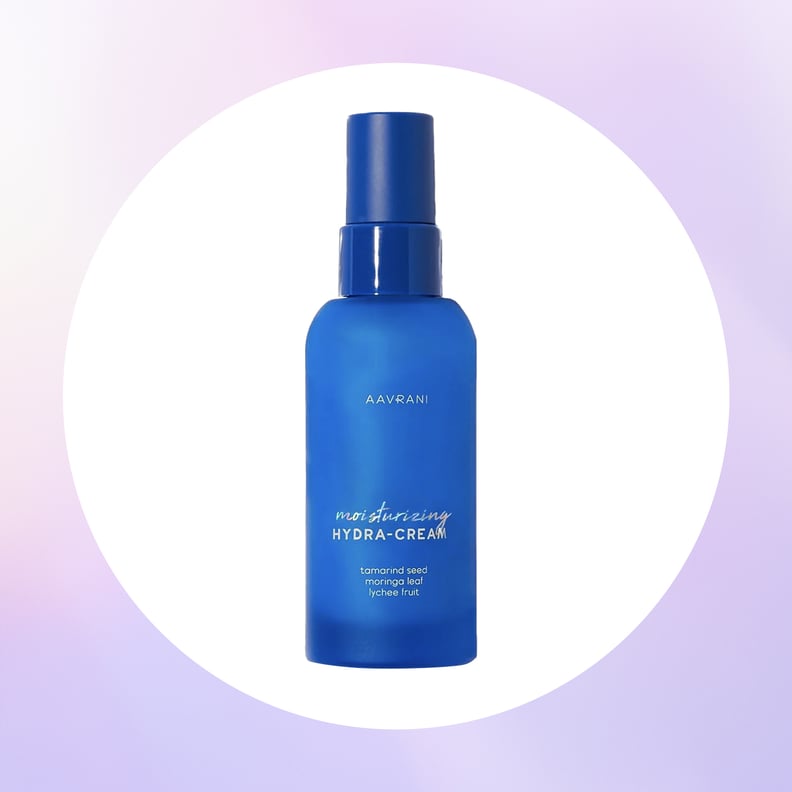 Jessel Taank's Affordable Must Have
"Growing up, I had such issues with my skin. It was either too oily or too dry; I had hyperpigmentation, so there were patches and uneven skin tone, so I had a really hard time with my skin," she says. One product that's been a core part of her skin-care routine is the Aavrani Moisturizing Hydra-Cream ($38). "I use it every night, and I swear to god, I was like, 'Holy crap, it looks like I just drank a gallon of water. My skin is plump from the hyaluronic acid and feels so fresh.'" she says. She loves how the brand uses natural ingredients that she grew up with, like turmeric and rose. Along with hyaluronic acid and squalane, this moisturizer also contains Ayurvedic ingredients such as lychee fruit, which is rich in antioxidants, and tamarind seed, which provides that smooth and conditioned texture to your skin. It's also an editor favorite — read our review of the Aavrani Moisturizing Hydra-Cream here.
Pro Tip: Taank suggests scaling down your skin-care routine to three to four products for your skin's needs. She uses the brand's Balance Restoring Serum too, as well as the Nivea Cellular Luminous 630 serum, which helps fade dark spots and hyperpigmentation, followed by the moisturizer and SPF in the morning.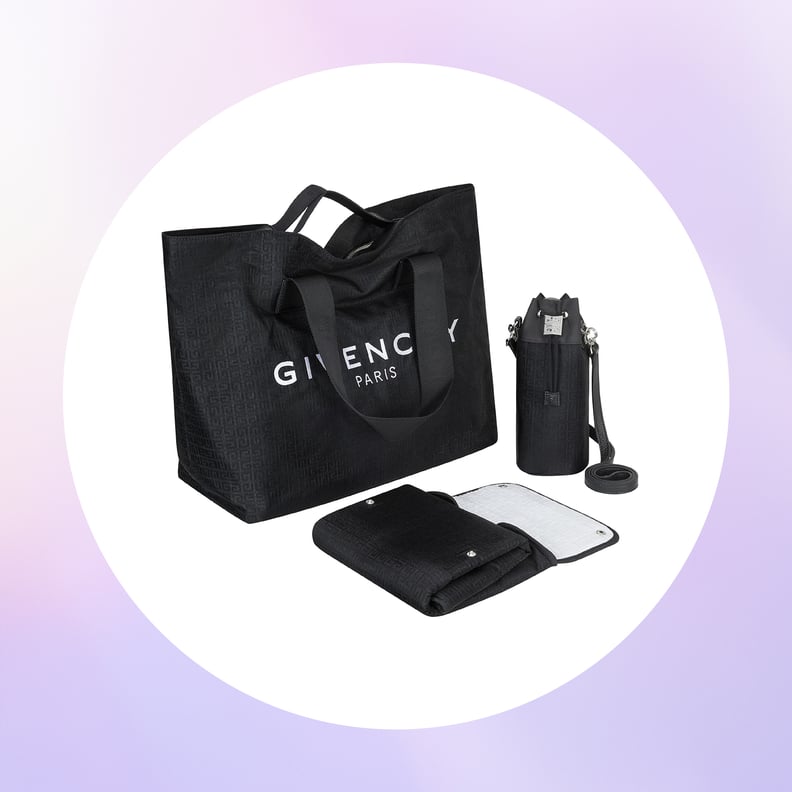 Jessel Taank's Investment Must Have
"When I found out I was pregnant, I knew I had to invest in a chic diaper bag," and for Taank the Givenchy Diaper Bag in 4G Jacquard ($2,000) is her ultimate essential. "You can always get an amazing diaper bag or an amazing tote that doesn't necessarily be a diaper bag, but this Givenchy one is waterproof and stainproof. It comes with a bottle holder, and it also comes with this amazing terry-cloth-lined changing pad thing that you can like, if you're changing your kids in public, you can just lay it out," she says. She loves that the all-over jacquard black print has a chic, masculine vibe that looks good on her husband as well.
"I honestly think that moms, I mean we are very shortchanged when it comes to fashionable things for kids, and this was one of the things I was like, I don't care how much it is, I have to invest in it because it's gonna double as a really cool bag," Taank says. She raves about how many pockets and compartments it has for all her organization needs, as well as how much stuff it can fit. Taank appreciates its versatility and loves that you can use it as a travel bag, too.
Pro Tip: She recommends compartmentalizing everything with ziplock bags or waterproof bags to help with organization and keep spills contained. Taank also recommends having a packing list on your phone that you can reference before leaving the house.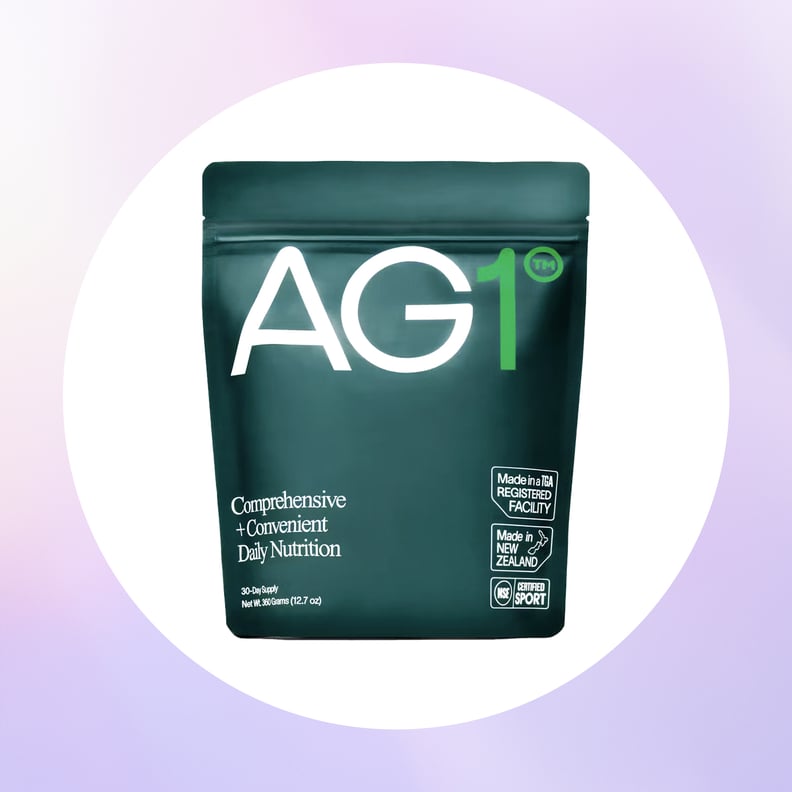 Jessel Taank's Morning-Routine Must Have
Taank can't start her day without a scoop of AG1 by Athletic Greens ($79). She was introduced to AG1 by her holistic dietitian when she was trying to conceive, noting that it "took me a really long time to get pregnant." Taank says, "It's a one-stop shop for daily supplements, so you don't have to think about taking 20 pills a day," adding that it has around 75 essential vitamins, minerals, and probiotics, most of which are food-based. All you need is one scoop in an eight-ounce glass of water, or you can put it in a smoothie. "It's got this almost like a sweet, green, juicy type-like taste. I think it's just easy. It's one less thing to think about . . . You just feel energized after it, like you can go through the whole day and you don't really get tired. So it's really like a magic super potion for me," she says.
Pro Tip: Although it leans more expensive for a supplement, one bag lasts a while since you only need one small scoop per day.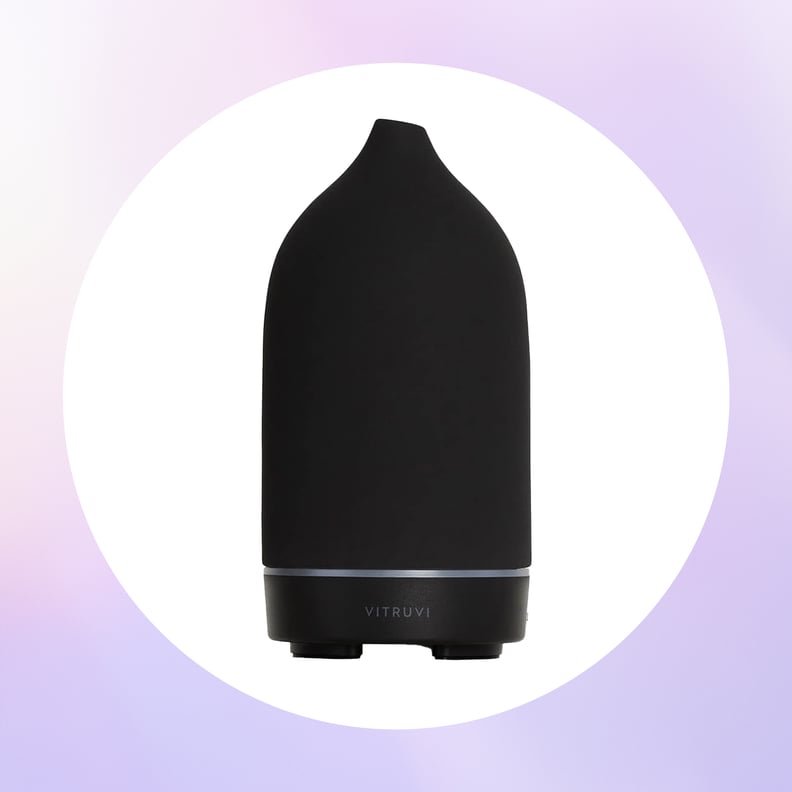 Jessel Taank's Sleep Must Have
"I'm all about aesthetics, so I love that the Vitruvi Stone Diffuser ($123) doesn't look like a traditional diffuser. I mean, it's this beautiful matte-black chic-looking thing," Taank says. She also has a white one in her twins' room. "I think it just helps create a really nice environment. It's the perfect way to unwind after a long day — takes you back to scents you find in a relaxing spa." She loves to unwind with the lavender scent in the nighttime since it's relaxing and the citrus scent in the morning times since it's energizing.
Her nighttime routine consists of getting into something comfortable, turning on the diffuser with a lavender scent, and trying to avoid looking at her phone and focusing on breath work. "It's very important to kind of focus on you and your well-being, and so it just kind of helps set the mood for all of that winding down," she says.
Pro Tip: "Ever since I was pregnant, I've always done just a deep-breath moment where I really do think that is so key to not panicking and helping control your anxiety, and all of that stuff. Just doing deep, long breaths for a few minutes helps ground you a little bit," Taank says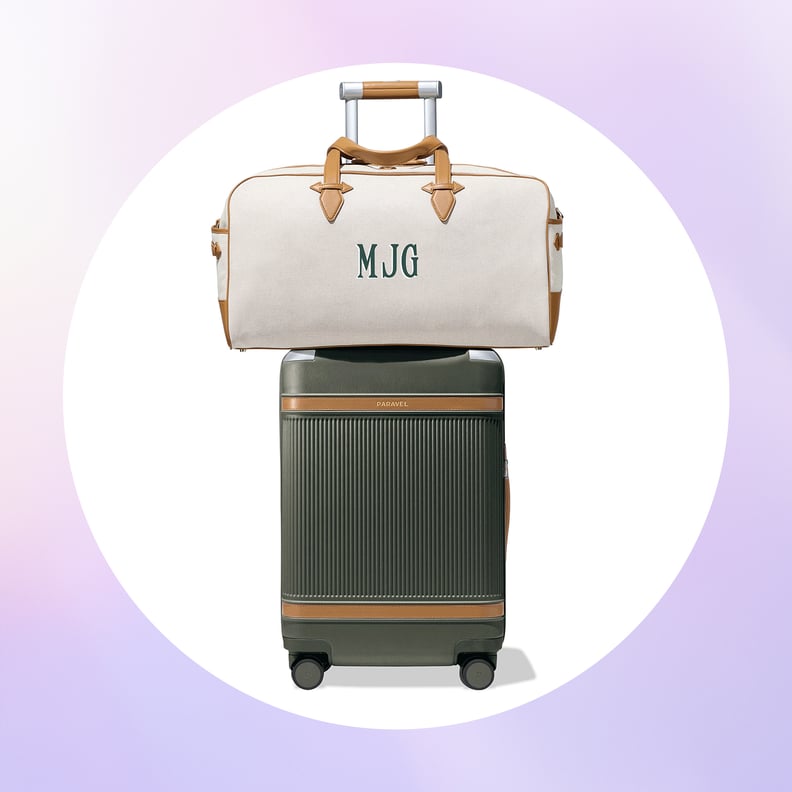 Jessel Taank's Travel Must Have
The Paravel Grand Tour Set Plus ($760) has been a travel must for Taank, and it was gifted to her by her "RHONY" castmates for her 40th birthday. "I thought they would just send me flowers or something, but they know my husband and I both travel a lot, so it was really sweet of them," she says. "I mean, gorgeous, they have really good taste." One feature she really adores is how it can be monogrammed for a personalized touch.
Taank loves how this chic set is perfect for quick getaways and long vacations alike, pointing out it can fit so many things, including her kids' toys, her shoes and jewelry, and so much more. "It literally held everything, and it's really lightweight, so when I was putting it up, I could actually do it myself and not have my husband do it for me." Check out our review of the Paravel Aviator Carry-On here.
Taank would love to go somewhere tropical that's kid-friendly and less than a three-hour flight away with her whole family. As for a dream "RHONY" cast trip, "Morocco would be really fun. I think visually that would be amazing. Marrakech is such a fun, cosmopolitan but also very cultural city, and we love history. We love exploring as a group, and we love eating. So I think that that city would be amazing," she says.
Pro Tip: As an over-packer herself, Taank recommends packing by day. "Pick an outfit and pack it and plan your days and plan your outfits for each day," she says.