Paravel's Aviator Carry-On Suitcase Has My Seal of Approval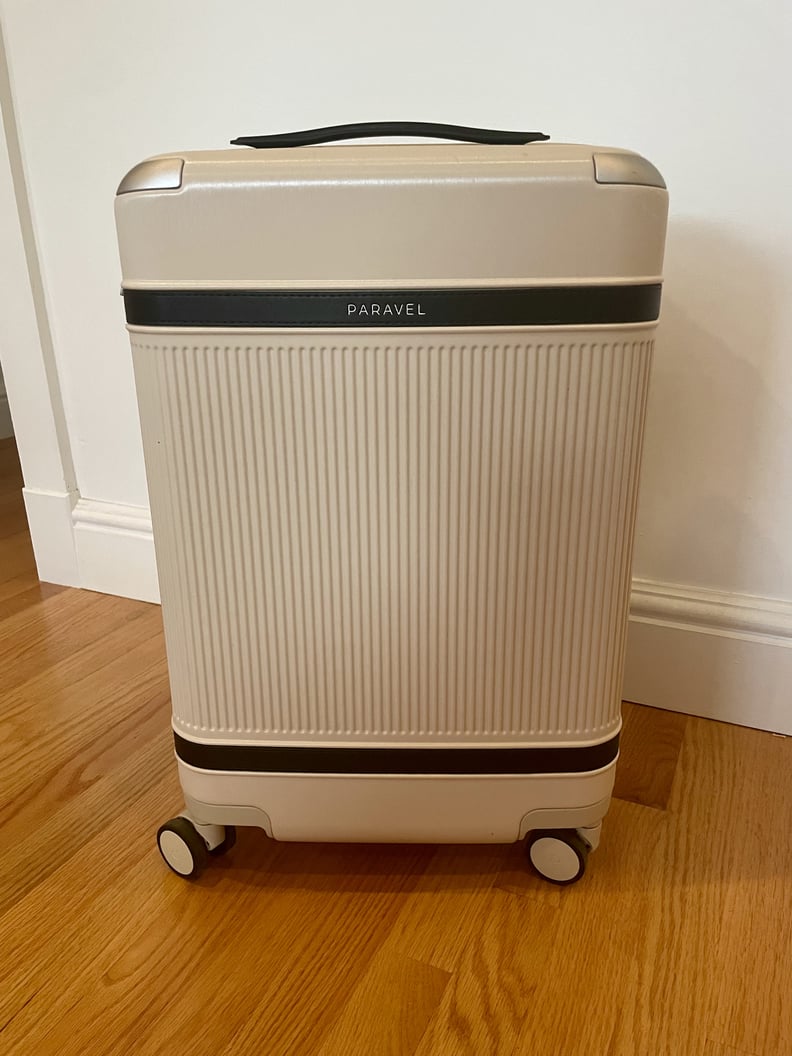 POPSUGAR Photography | Haley Lyndes
POPSUGAR Photography | Haley Lyndes
As POPSUGAR editors, we independently select and write about stuff we love and think you'll like too. If you buy a product we have recommended, we may receive affiliate commission, which in turn supports our work.
If you asked my friends to define me, "sporadic" would fall in their description. I'm a spur-of-the-moment kind of gal, and if I'm dressed and ready, I'm game for anything. This results in a lot of adventures, and as someone who hates checking a bag, I pack all I can fit inside my carry-on. It goes without saying this piece of luggage gets a lot of use, so it wasn't a surprise that my old one was falling apart. In preparation for summer, it felt like a good time to upgrade, and Paravel's Aviator Carry-On Plus ($375) has served me well since I received it.
The Pros of Paravel's Aviator Carry-On Plus Suitcase
I took this bag to test for a weekend trip to New York. I packed two pairs of shoes, four outfits, underwear, chargers, and a makeup bag. I'm not denying it was a tight squeeze, but nevertheless, it fit. This bag is lightweight and contains a compression pad with clips that helped push down and compact my clothes, and as someone who's into aesthetics, it made my overstuffed suitcase look tidy and clean. It also contains a netted compartment that's great for storing small items like chargers and underwear, and it has wheels that spin 360 degrees, as well as a TSA-approved lock. The aviator carry-on reminded me a lot of the July suitcase, but this one has a special spin: it's sustainable.
Made of 15 recycled water bottles, recycled vegan leather, and a durable recycled polycarbonate shell, you can feel good about this purchase. Paravel even offsets .33 tonnes of carbon for sourcing, assembling, and shipping the suitcase.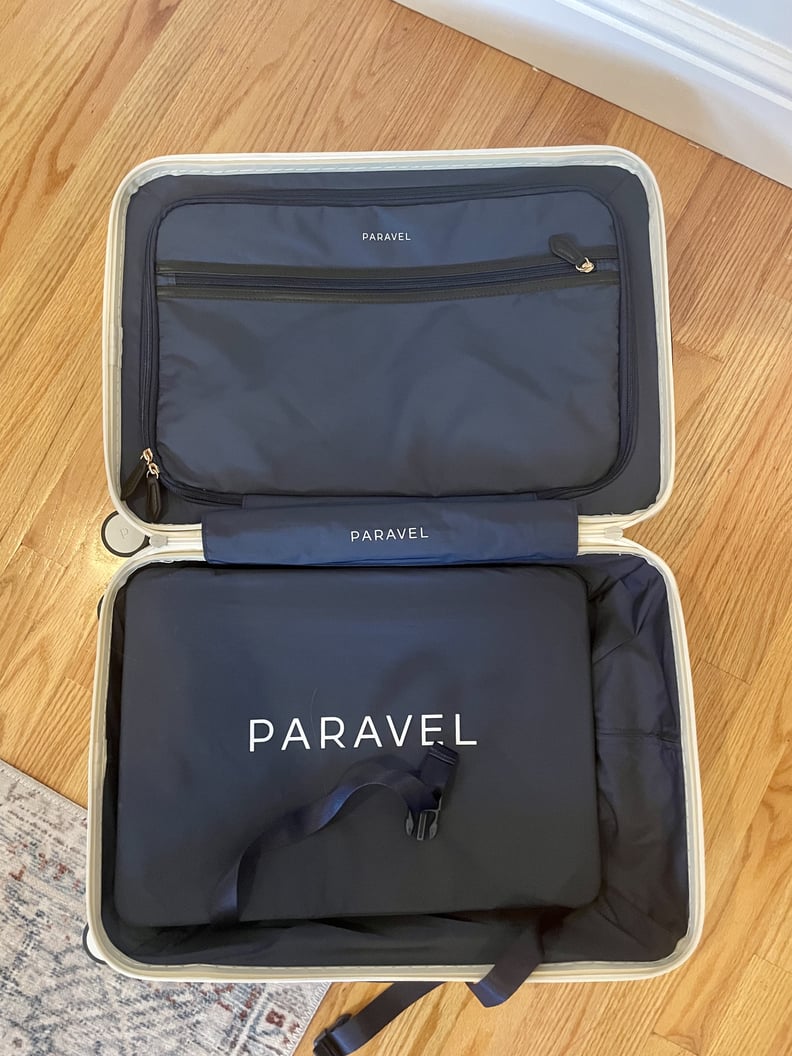 The Cons of Paravel's Aviator Carry-On Plus Suitcase
According to Paravel's website, this carry-on bag is supposed to fit four to seven days' worth of clothes. From my experience, I'd say it fits on the lesser side. My suitcase was stuffed to the brim with four outfits, two pairs of shoes, and a makeup bag. I honestly was impressed it could even hold that much for its small size. However, maybe if I packed for a tropical vacation with lighter clothes, it could have held more — so I'll give it some slack. In addition, if I could go back and change my purchase, I would have gone for a darker bag. I got the Domino Black color, and while I love it, white always gets scuffed up. The scuffs came out of my luggage without a problem, but it would have been a smarter option to go with a darker color.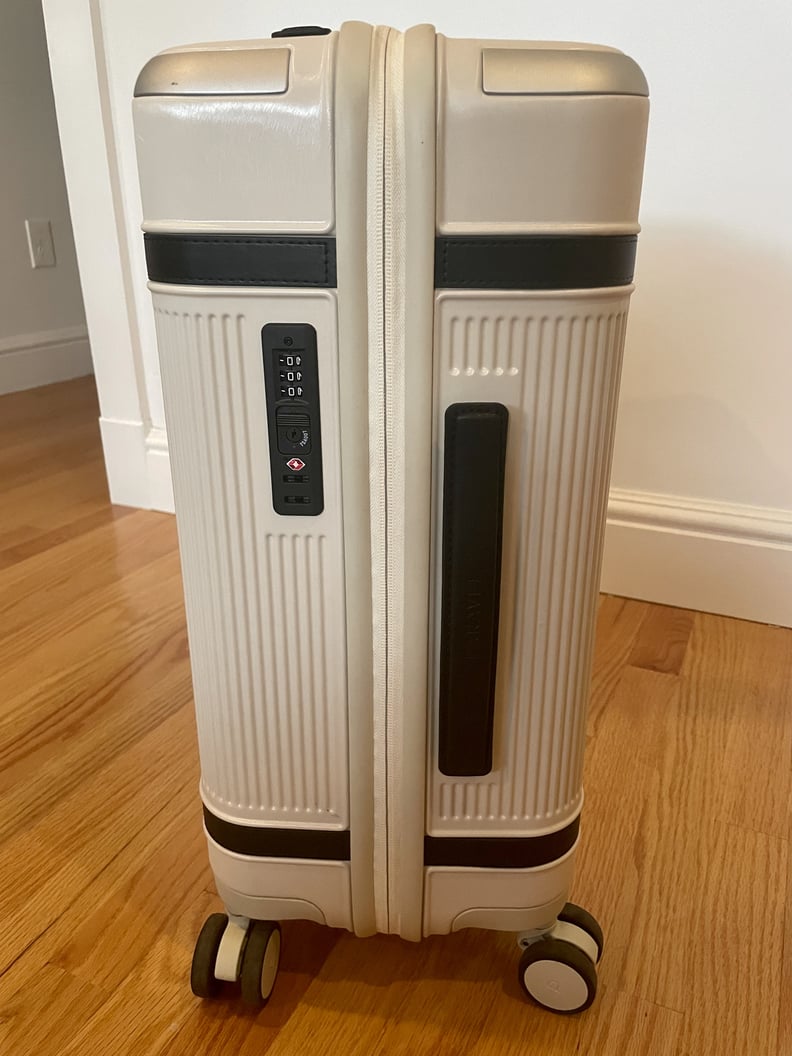 Would I Recommend Paravel's Aviator Carry-On Suitcase?
If sustainability means a lot to you and you have the money to spend, I'd recommend this suitcase. However, it definitely lies on the pricier side. This bag's also available in an Aviator Carry-On ($350) size and Aviator Grand Checked Luggage ($425) size as well. In comparison to July, this carry-on doesn't have a built-in charger. Nevertheless, I'm satisfied with my Paravel Aviator Carry-On Suitcase, and I think anyone who purchases it will be, too.
Rating:★★★★☆