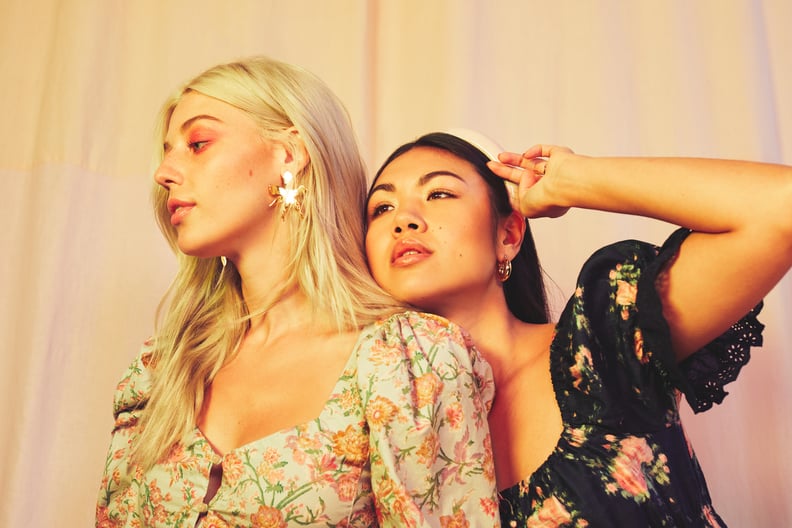 As POPSUGAR editors, we independently select and write about stuff we love and think you'll like too. If you buy a product we have recommended, we may receive affiliate commission, which in turn supports our work.
While a jewelry box brimming with beautiful baubles is nice, chances are you won't even wear most of the pieces in there — if you can even remember that you have them. Instead, you'll find a well-curated collection of necklaces, bracelets, and rings will probably serve you better; just focus on your favorite metals and add in just a few statement-worthy pieces — like cocktail rings and jewel-drop earrings to transform your LBDs, t-shirts, and jeans. Because, while a well-stocked jewelry box is like a girl's best friend, one crammed with tangled chains and loose earrings is kind of a nightmare. Scroll through to shop just what you need — and be sure to check out our extremely helpful post about how to organize your jewelry collection, too!
— Additional reporting by Sarah Wasilak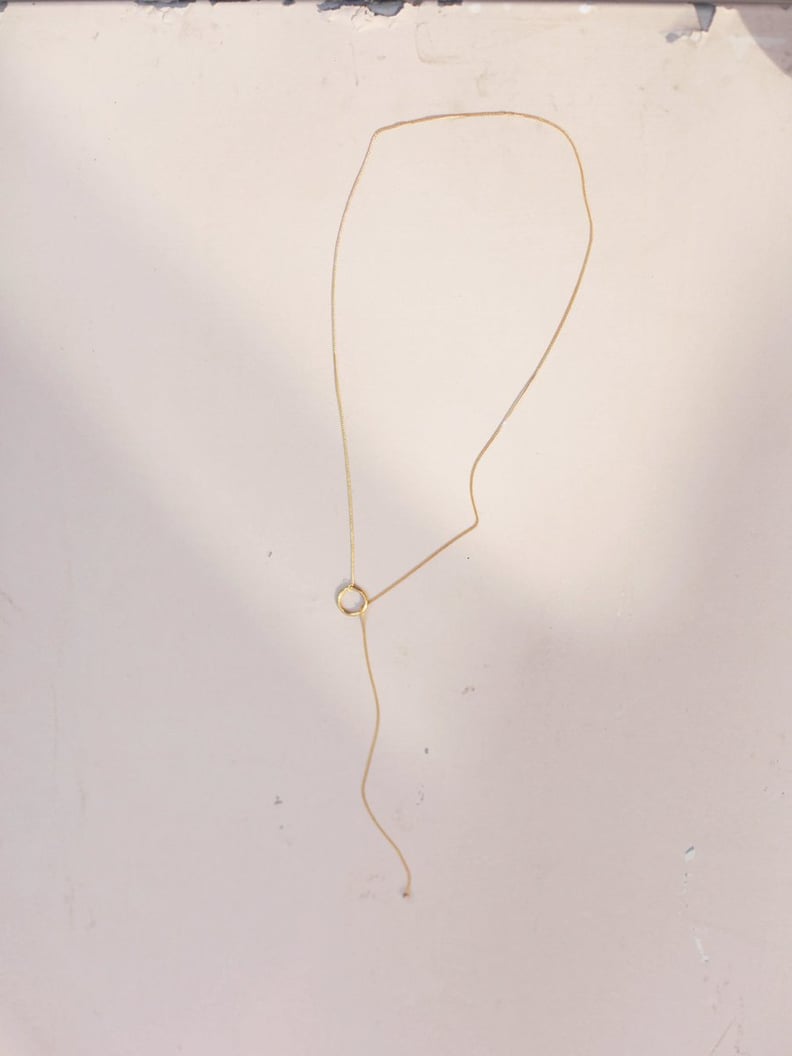 The Delicate Necklace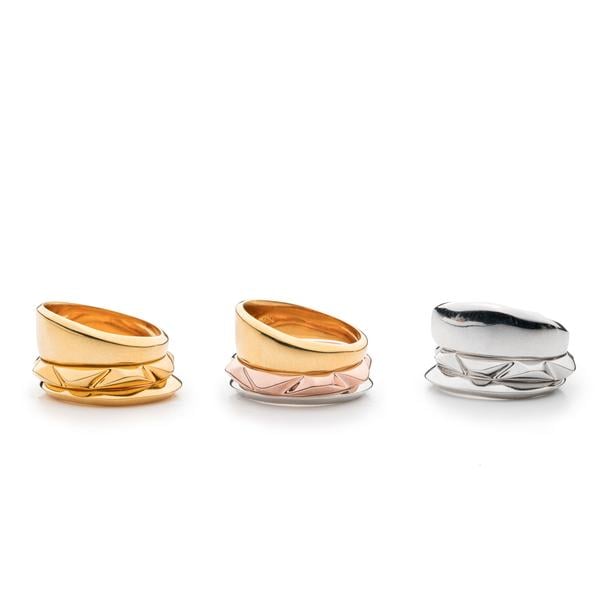 Stackable Rings
Whether you prefer silver, gold, or a mix of both, invest in a well-made, high-quality stackable set for the days you feel like accessorizing. We love that you get the best of both worlds with this Third Crown Prizm Ring Set ($160).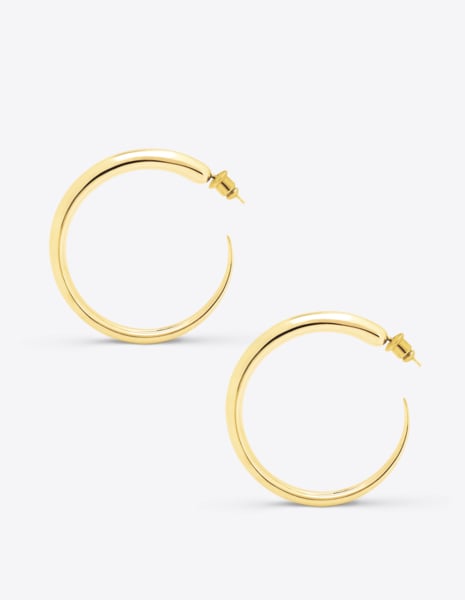 Hoops
A pair of gold hoops can be your go-to with everything from vacation swimwear to a little date night minidress. These Khiry Hoops ($395) are perfect for the girl who likes a medium size option, instead of huggies or something oversize.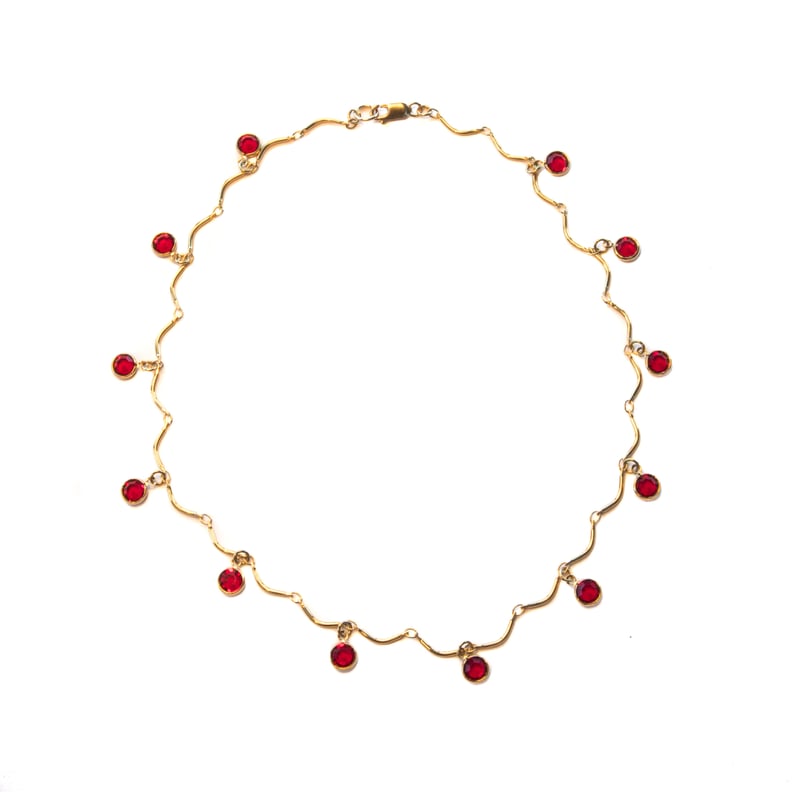 A Choker Necklace
A simple choker necklace can be just what you need to play up an LBD with a plunging neckline, or the way you jazz up your turtleneck during the cooler months. This Civetta Garnet Colored Crystal Drop Necklace ($99, originally $125) will go a long way.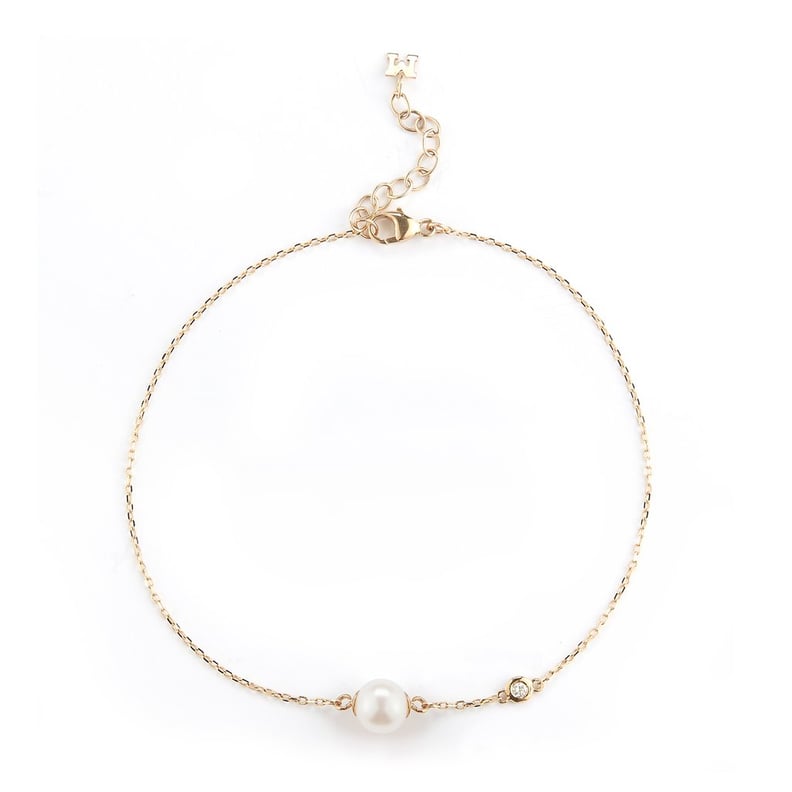 A Delicate Bracelet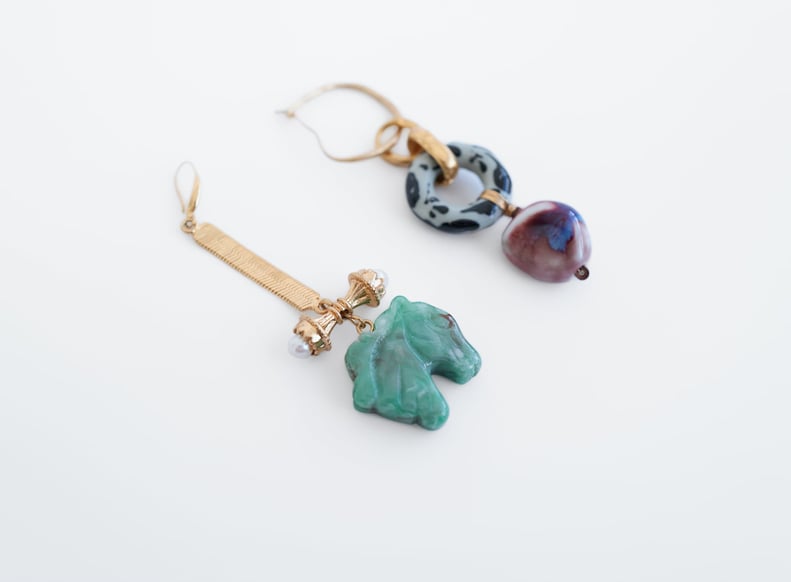 Statement Earrings
These days, statement earrings run the gamut — whether it's something architectural you're attracted to or a rhinestone drop earring, the options are endless. We love the idea of going for something mis-matched right now, like these Zara Mismatched Ceramic Earrings ($20). You can even just wear one, if you're in the mood.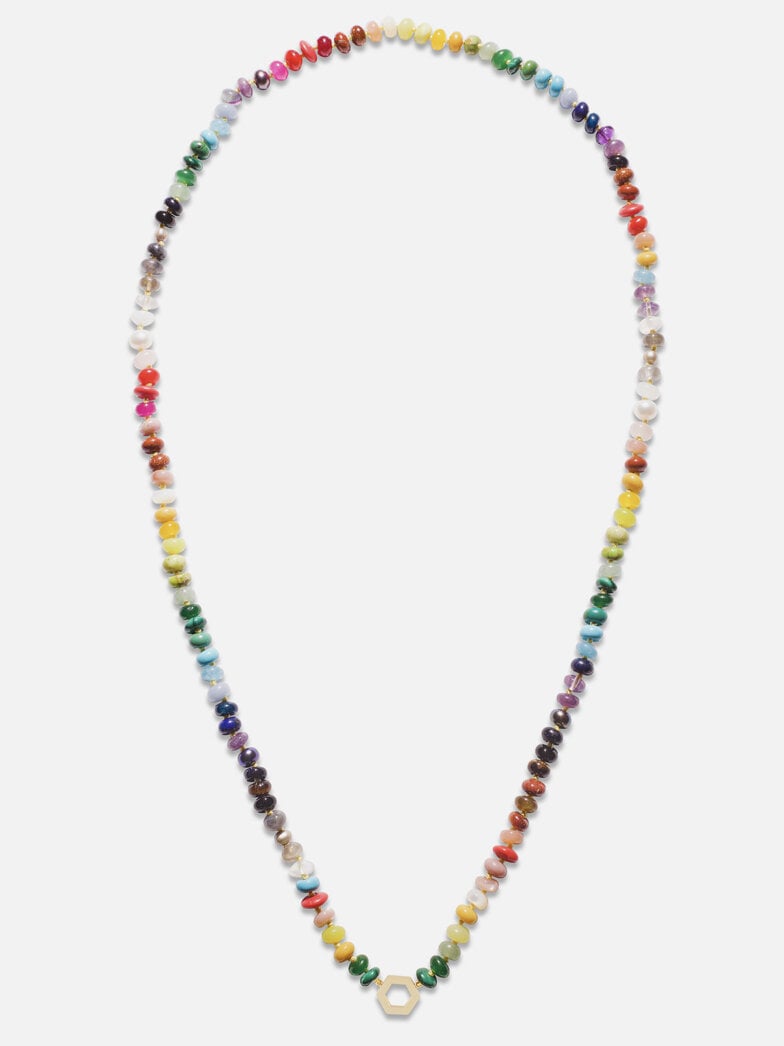 Cheerful Beads
Keep beads on hand for your playful days — whether it's a beaded choker or something to layer with, something rainbow is an easy answer when you're looking for a pop of color, and you'll be surprised how often you reach for it. Check out this Harwell Godfrey Rainbow Bead Foundation Necklace ($1,790) for a made-to-order investment piece that has a backstory.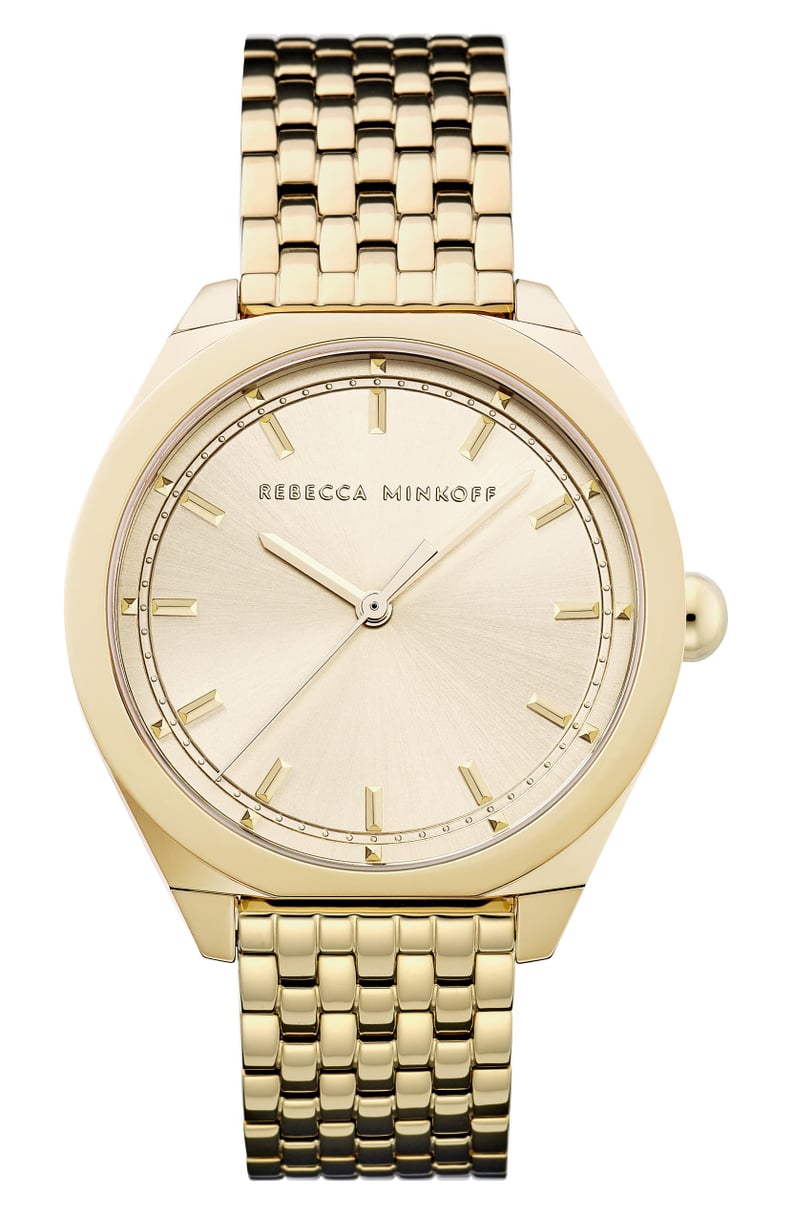 A Watch
A metal watch — silver, gold, rose gold, platinum — is the piece of jewelry you'll wear every single day, without fail. We love this Rebecca Minkoff Amari Bracelet Watch ($84, originally $175) because it's stackable!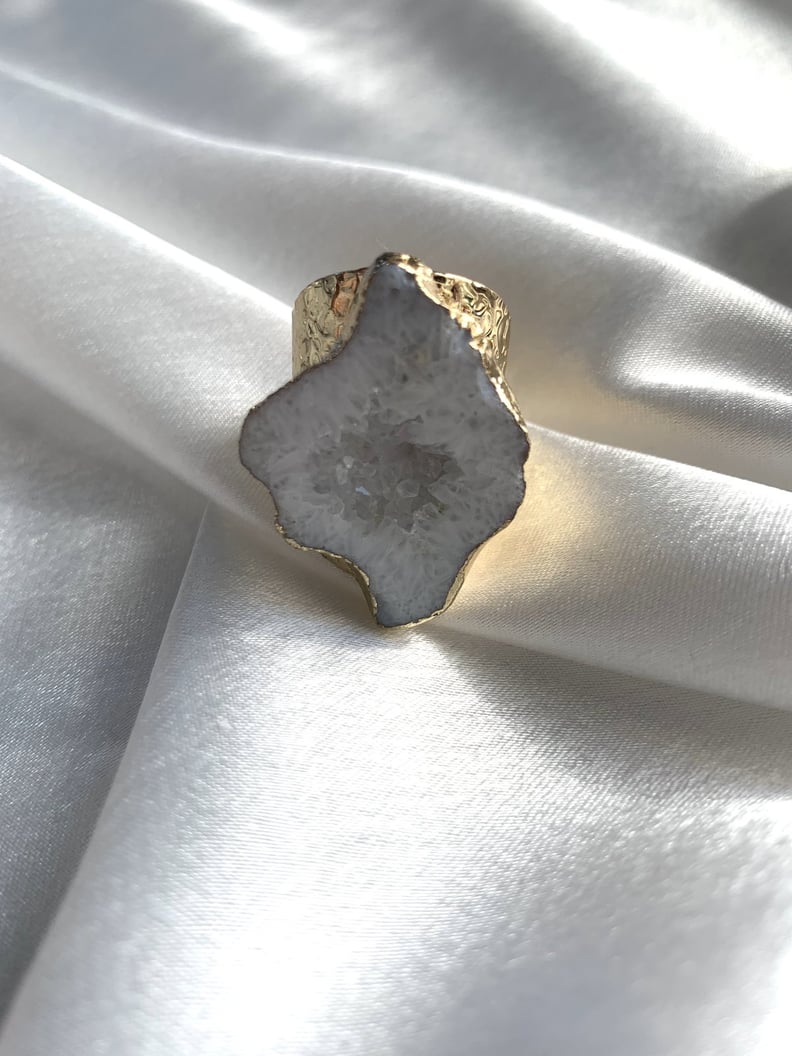 A Cocktail Ring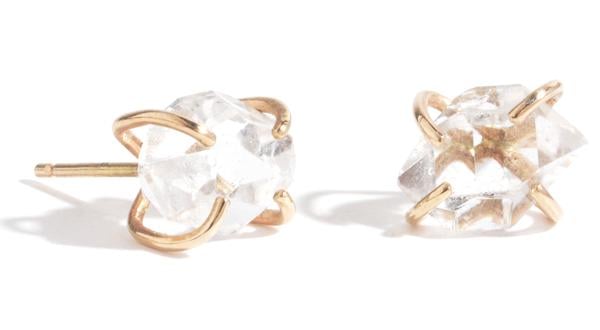 Studs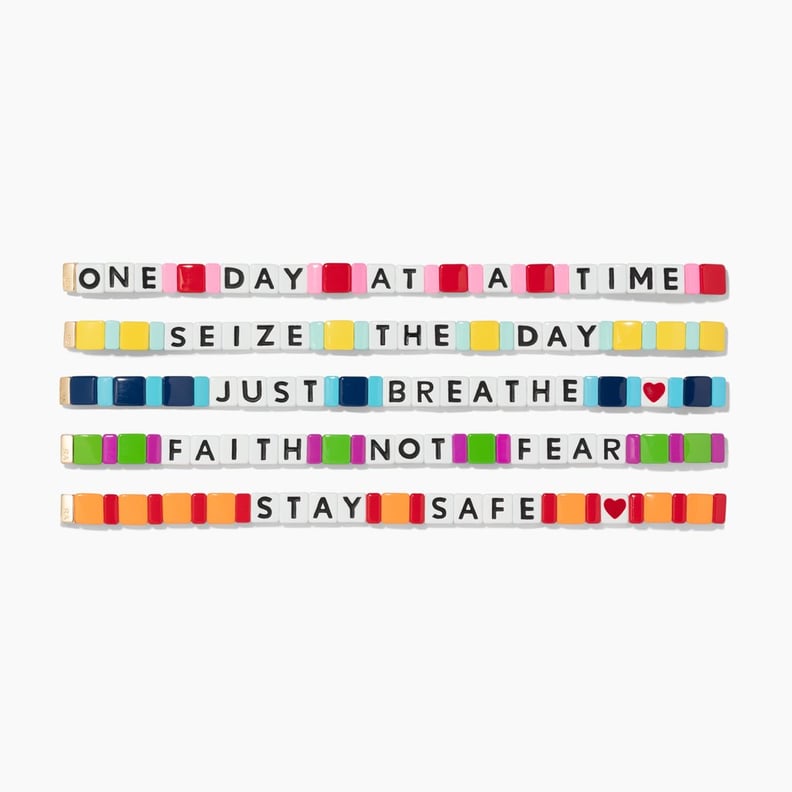 Friendship Bracelets
Whether these are strung with secret messages between you and your person or uplifting phrases that make you smile to yourself when you look down at your wrist, any quote is fair game. An easy go-to? The Roxanne Assoulin Remind Yourself.... Bracelet ($130).
An Anklet
Perhaps reserved for vacations or midi dresses that show off your footwear, this delicate Machete Jewelry Biwa Pearl Anklet ($72) will be a keepsake you always treasure and return to, even if it's every couple of months.