Joe Fresh Just Launched Plus-Sizes, Because Welcome to 2017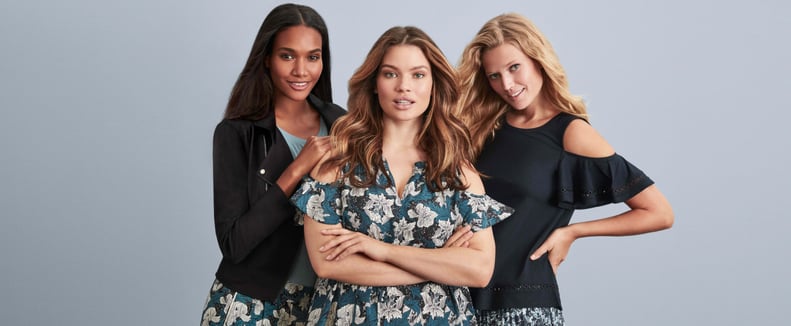 Joe Fresh
Joe Fresh
It's a move that both makes us want to scream with delight and also, kind of, say "welcome to the party, pal" to Joe Fresh, which just launched extended sizing. We're thrilled another mass-market retailer has acknowledged the fact that women want and crave cute clothes in a range of sizes, but we're also wishing it came sooner and more often from other big brands.
Still, we have to celebrate the momentum in the industry — where a plus-size brand is set to take the stage during NYFW. Joe Fresh's inclusive sizing, which now extends from 0-22, is further proof of that. What's more, the brand, which is beloved for its affordable prices, will be offering all of its sizes at the same price — the way it should be.
"We are thrilled to expand our womenswear line and now offer a selection of our favorite styles in extended sizes," said Joe Fresh President Ian Freedman in a statement. "As our brand continues to evolve, we are committed to providing our customers with products that suit their needs while delivering the same style and value."
As far as we're concerned, this news isn't just a victory for those seeking extended sizes, it's a win for all of us. Check out the Fall lookbook, featuring the new extended sizes, and look for the full range hitting stores Aug. 11.