Joey King's Unique Engagement Ring From Steven Piet
Joey King's Unique Engagement Ring Features This Major 2022 Trend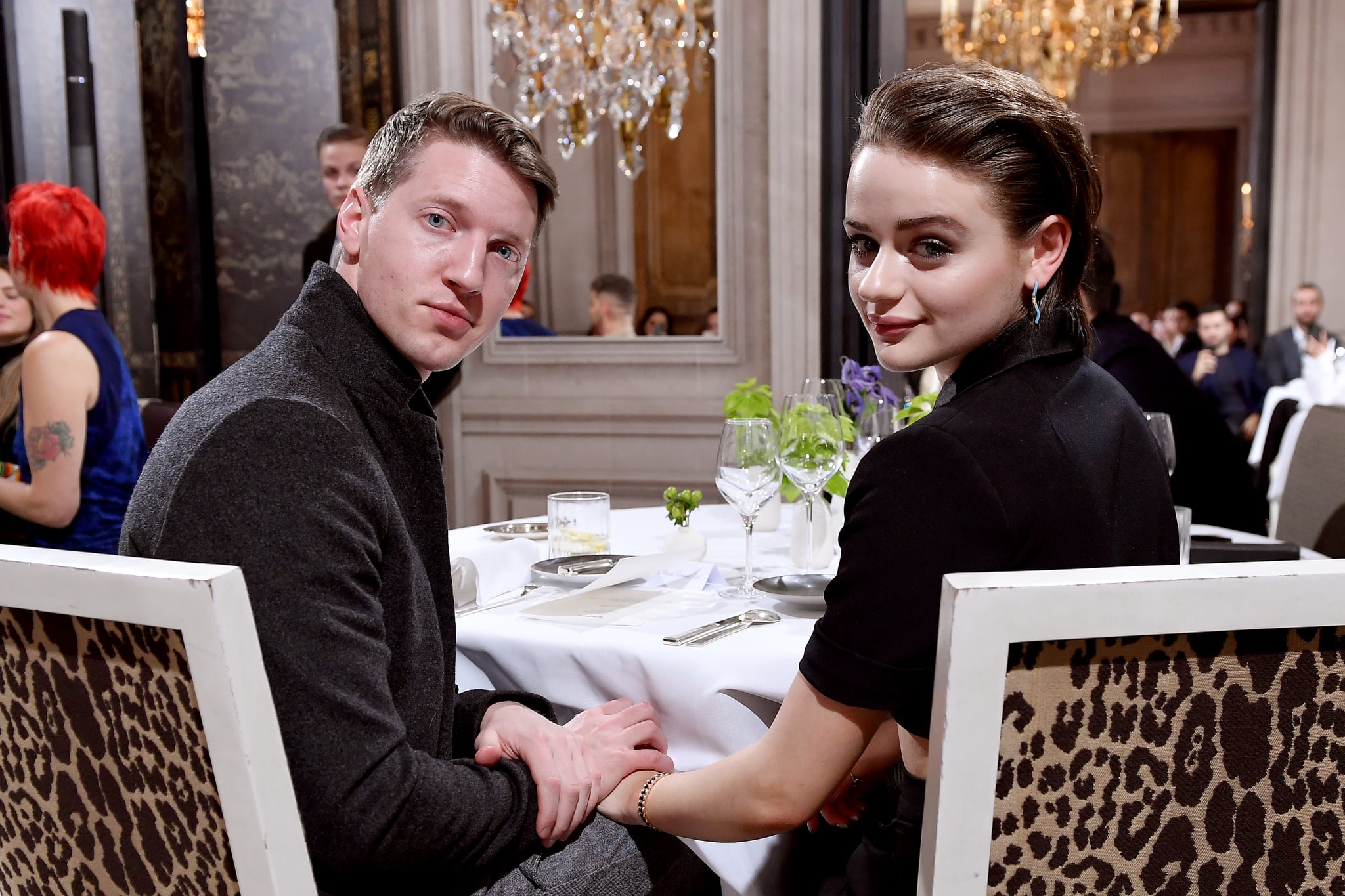 Joey King is officially engaged. On Tuesday, the actor announced her engagement to longtime boyfriend Steven Piet alongside a series of adorable photos of the two on Instagram. Piet shared additional snaps, including close-ups of King's one-of-a-kind ring. In one shot, King stuck out her ring finger, showing off the unique diamond.
Designed by fine-jewelry brand Mociun, the "Structure of the Cosmos" ring features a diamond-encrusted geometric crown stacked on top of an elongated oval center diamond in an unconventional east-west setting. Coincidentally, turning a stone on its side into an east-west style happens to be one of 2022's most popular engagement-ring trends.
A combination of an oval cut diamond, black spinels, a Cadillac step cut and baguette band, the ring is about two carats set in 18k yellow gold. "In designing this piece, I started with the soft oval, brilliant cut diamond, placing the more delicate shapes at the base and the sharper shapes at the apex of the ring," said Mociun founder and designer, Caitlin Mociun. "In particular, the black spinel was custom cut into oblong shapes to help further feature the softness of the center stone."
Kathryn Money, Brilliant Earth's SVP of Merchandising and Retail, estimates the unique ring worth around $30,000 to $40,000. "We are consistently seeing this unique mix of yellow gold and elongated diamonds," Money told POPSUGAR. King revealed Piet's proposal had actually taken place a month prior, on Feb. 2. "I love you more than an Instagram caption could ever do justice," she wrote on Instagram. "Hanging out with you forever sounds like a real dream, so let's do it." Get a closer look at the beautiful moment — and ring — in the couple's engagement photos.