We Can Barely Keep Track of All These Kardashian-Jenner Party Looks
Life is rarely one big party — unless, of course, you happen to be a Kardashian-Jenner. Within the span of a week, "America's First Family" has done its fair share of celebrating, first with Kim's "pregnant" birthday, then designer Olivier Rousteing's birthday, and then Kim once more, with a Troop Beverly Hills-themed baby shower. But if you thought everyone was partied out, think again.
Caitlyn, Kim, and Kylie were spotted grabbing lunch yesterday in honor of Caitlyn's 66th birthday, and naturally, they seemed more than happy to get dolled up. Caitlyn rocked a patterned shirt, complete with a neck scarf and leather pants, while Kim went with her signature bodycon, and Kylie wore a supersexy LBD with beads on the trim.
Read on to see everyone's looks in full and just know the celebrations are far from over: there's still Halloween to get through!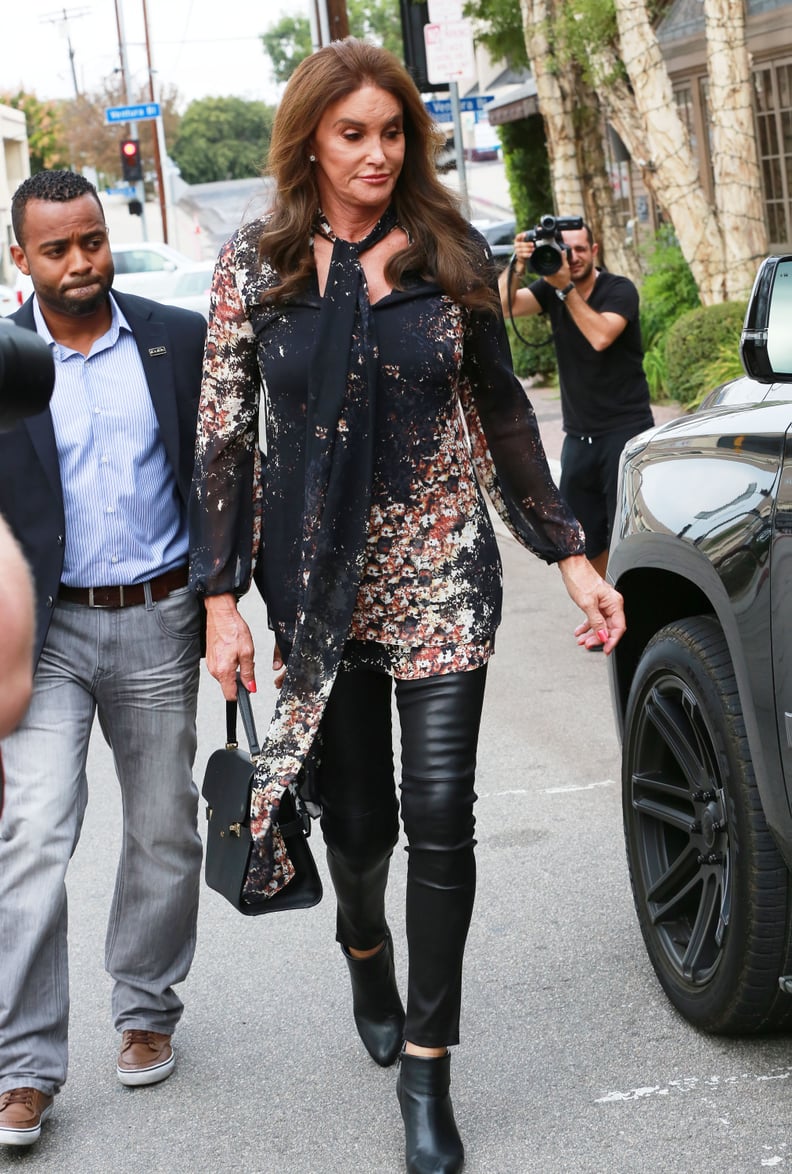 Caitlyn celebrated 66 in style, wearing a printed top with a matching neck scarf, a pair of leather pants — a family favorite! — and a structured black bag.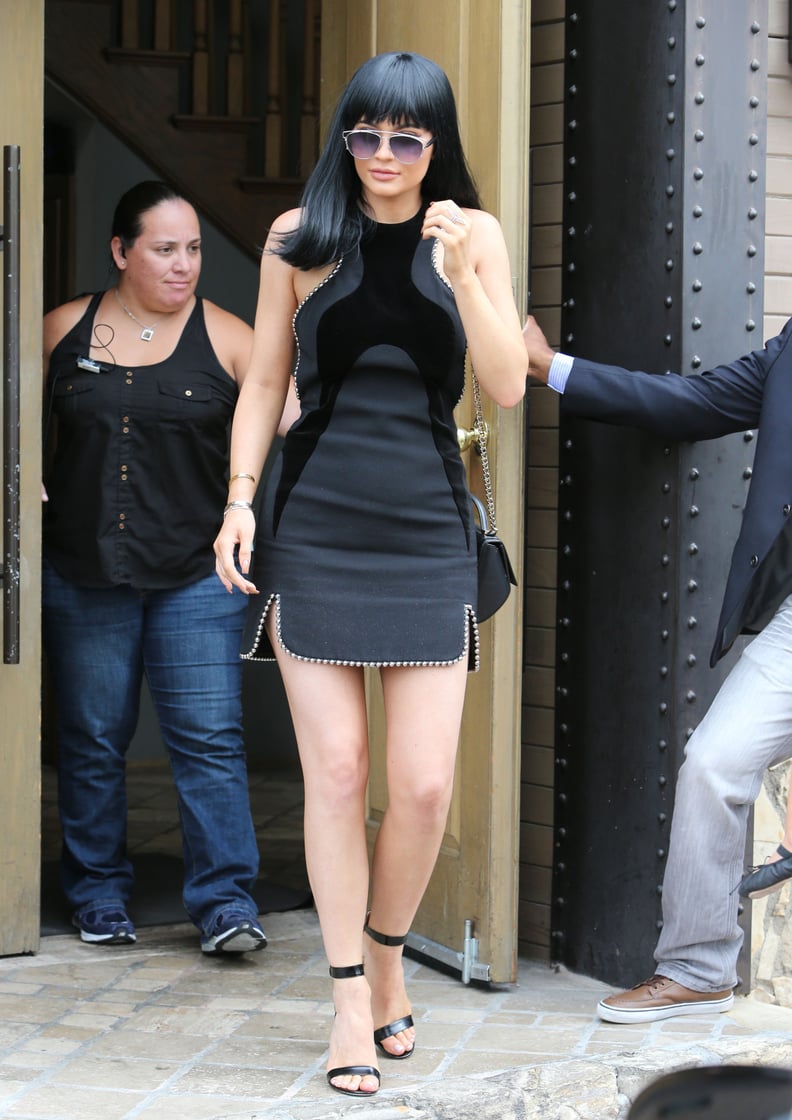 Kylie couldn't help but go with something sexy, like this Alexander Wang LBD with a beaded trim.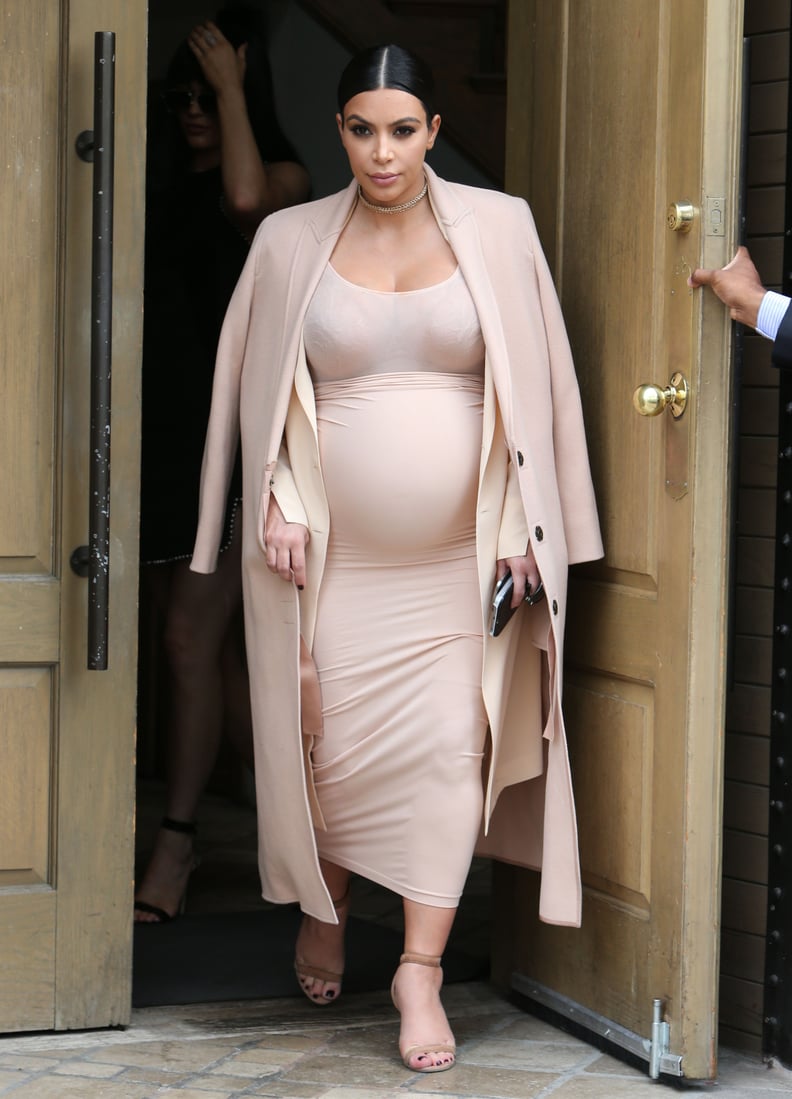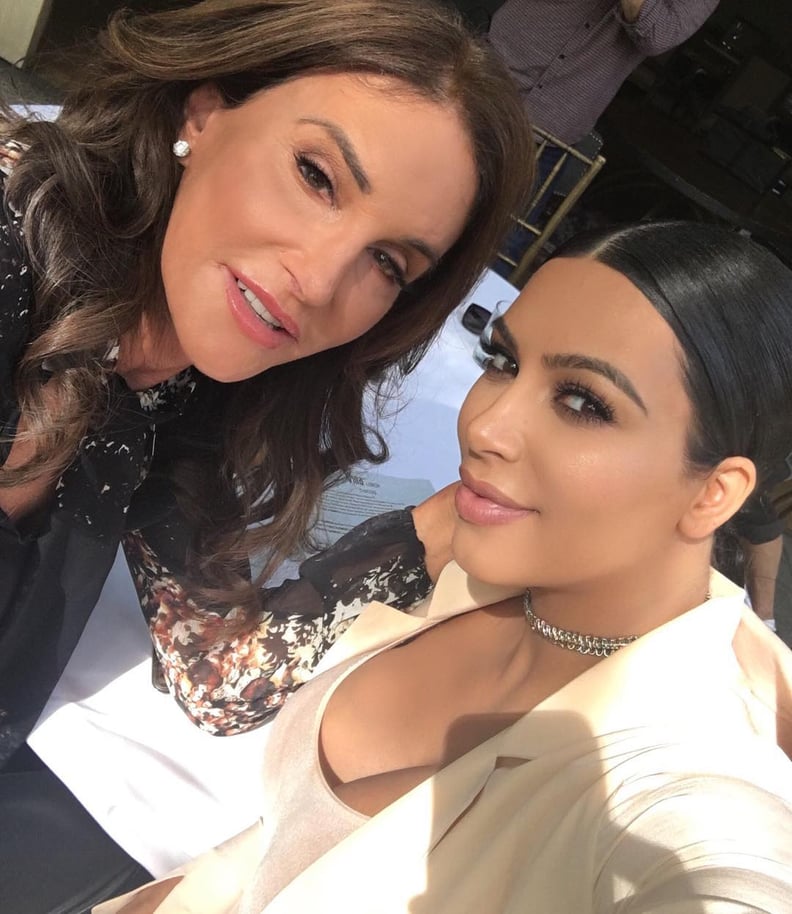 She also posted a selfie of her and Caitlyn, asking if the star was 66 or 1. Apparently that was the debate at dinner!