See Kayla Itsines's Brilliant-Cut Engagement Ring From Fiancé Jae Woodroffe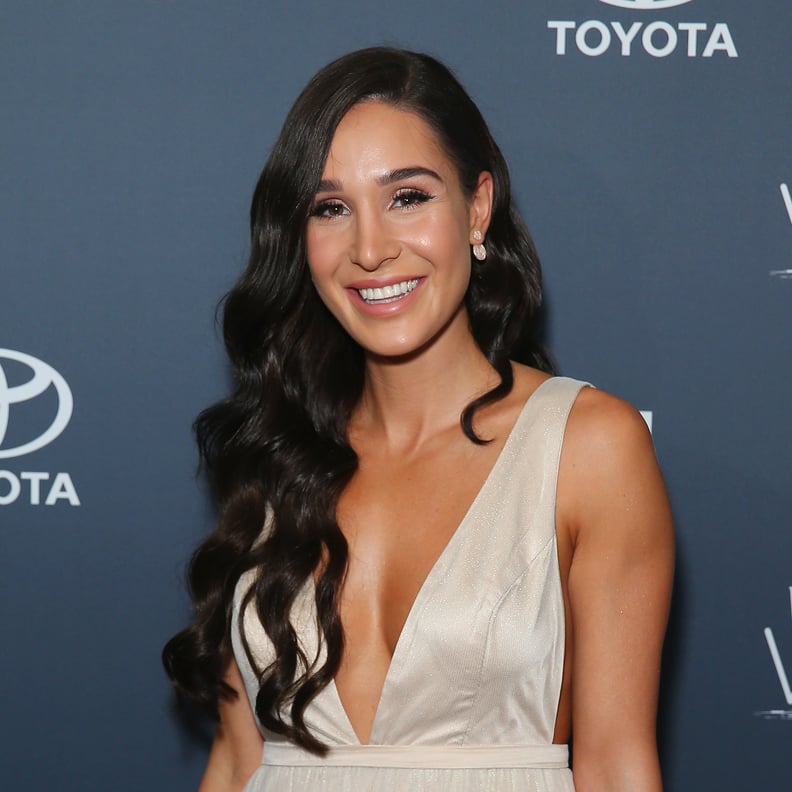 Kayla Itsines said yes! The fitness influencer just got engaged to personal trainer Jae Woodroffe, and holding her massive engagement ring could possibly count as an arm workout. Itsines and Woodroffe announced the exciting news on Instagram by sharing photos of them smiling side by side as Itsines shows off her new rock. "When you know, you know," Woodroffe captioned his post. The ring features a large, round, brilliant-cut diamond held in place by six prongs and set on a white-gold pavé band. It eschews this year's popular engagement-ring trends in favor of a more timeless design that'll never go out of style.
It's clear Itsines is a big fan of her classic ring; after Woodroffe popped the big question, she posted a close-up Instagram Stories photo of it sparkling in the sunlight and wrote, "It's perfect." She also shared how her 3-year-old daughter, Arna — whom she shares with ex-fiancé Tobi Pearce — reacted to the news. "If anyone was wondering what Arna did when we told her she said 'owww wow mummy! I love your ring! I wish Jae would buy me one of those.' So @jaewoodroffe went and bought her a pack of 35 'diamond' rings," the Sweat app founder wrote.
The real question is: will Itsines crush workouts in her new ring, or will she slip on a second "engagement ring" like the silicone band Simone Biles wears to the gym? We'll have to wait and see, but in the meantime, take a closer look at her gorgeous diamond ring ahead.