Of course we want to see inside Kendall Jenner's closet, and when Vogue and Condé Nast Entertainment are offering a 360-degree view, we're definitely all eyes. Kendall gave the full tour, detailing her favorite shoes, which were a gift from Kanye West (but surprisingly not Yeezys), what it's like to wear Vetements x Manolo Blahnik thigh-highs, and the secrets behind some of her most famous looks. That includes her vintage Louis Vuitton fanny pack and her memorable 21st birthday outfit, inspired by Paris Hilton's. Read on to watch the clip (and remember you have panoramic access, so you can drag from side to side), then let us break down Kendall's most notable basics ahead.
Kendall's Favorite Shoes Are Alaïa Booties From Kanye West
She Loves These Marc Jacobs Pants With a Star on the Butt
She Stole Them From a Vogue Shoot — Then Got Caught
The jeans were sent to her later.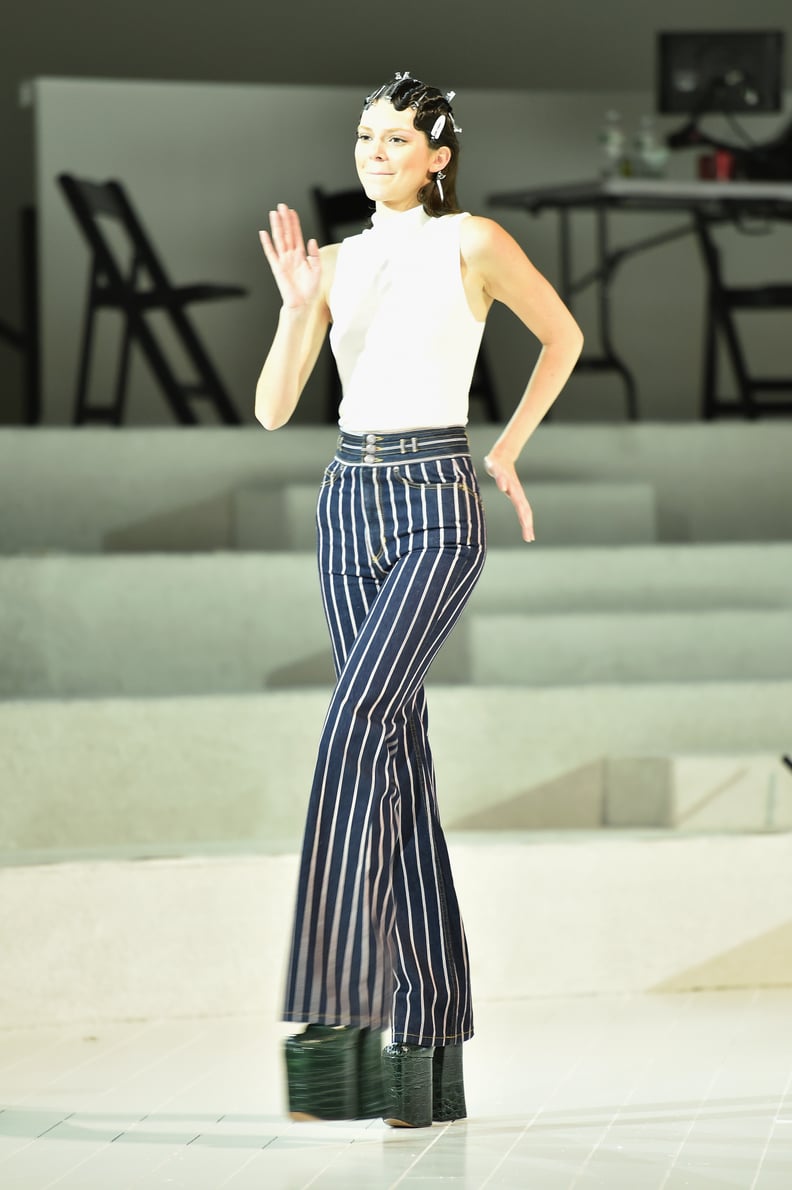 Later, She Wore Them to Practice Her Runway Walk For the Marc Jacobs Fall 2016 Show
Kendall Has a Different Version Too, in Classic Denim Blue
Kendall Didn't Know Her 21st Birthday Outfit Was Inspired By Paris Hilton's — at First
Kendall used a headless shot of Paris as inspiration for the Labourjoisie mini, and Paris later confirmed it was her!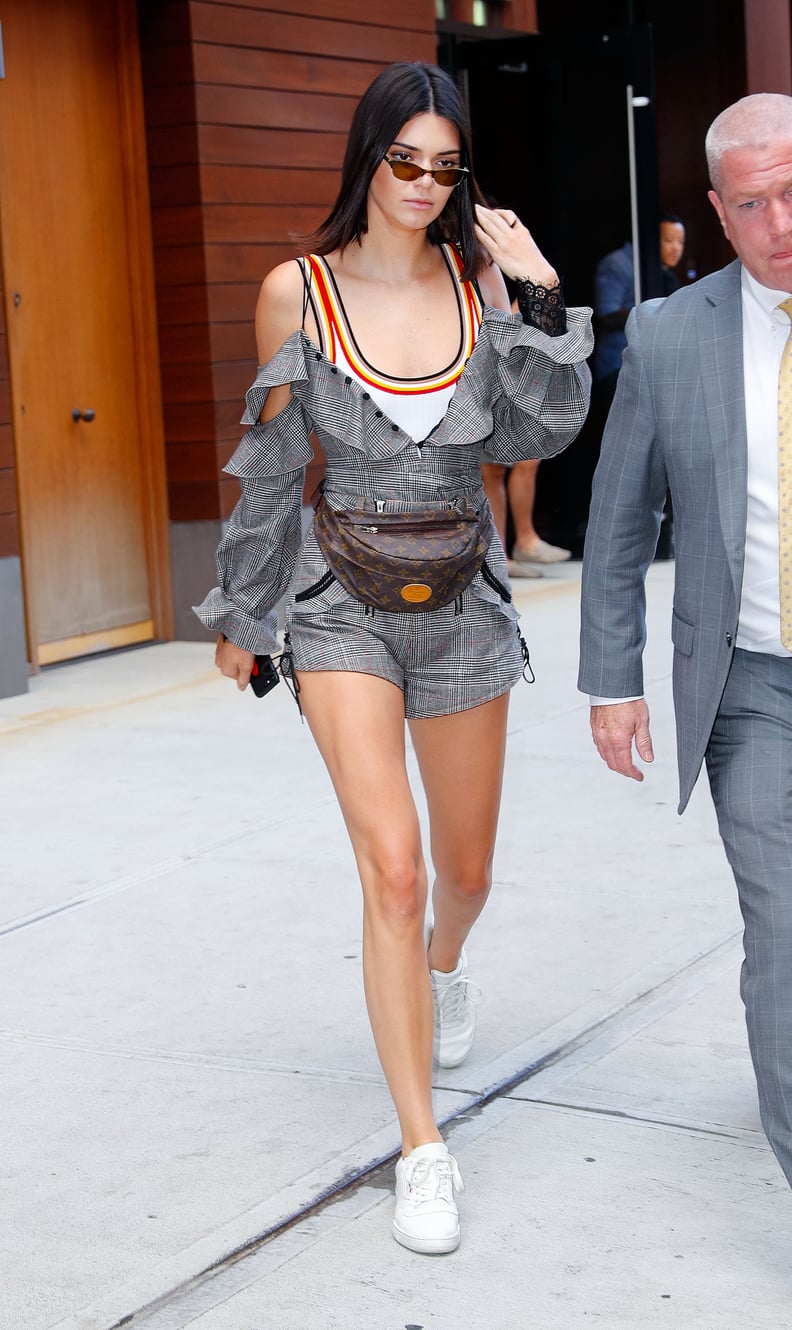 Kendall's Louis Vuitton Fanny Pack Is a Vintage Pouch From Her Grandmother