Fashion Designer Kenzo Takada Dies at 81
Kenzo Designer and Founder Kenzo Takada Has Died at 81 From COVID-19 Complications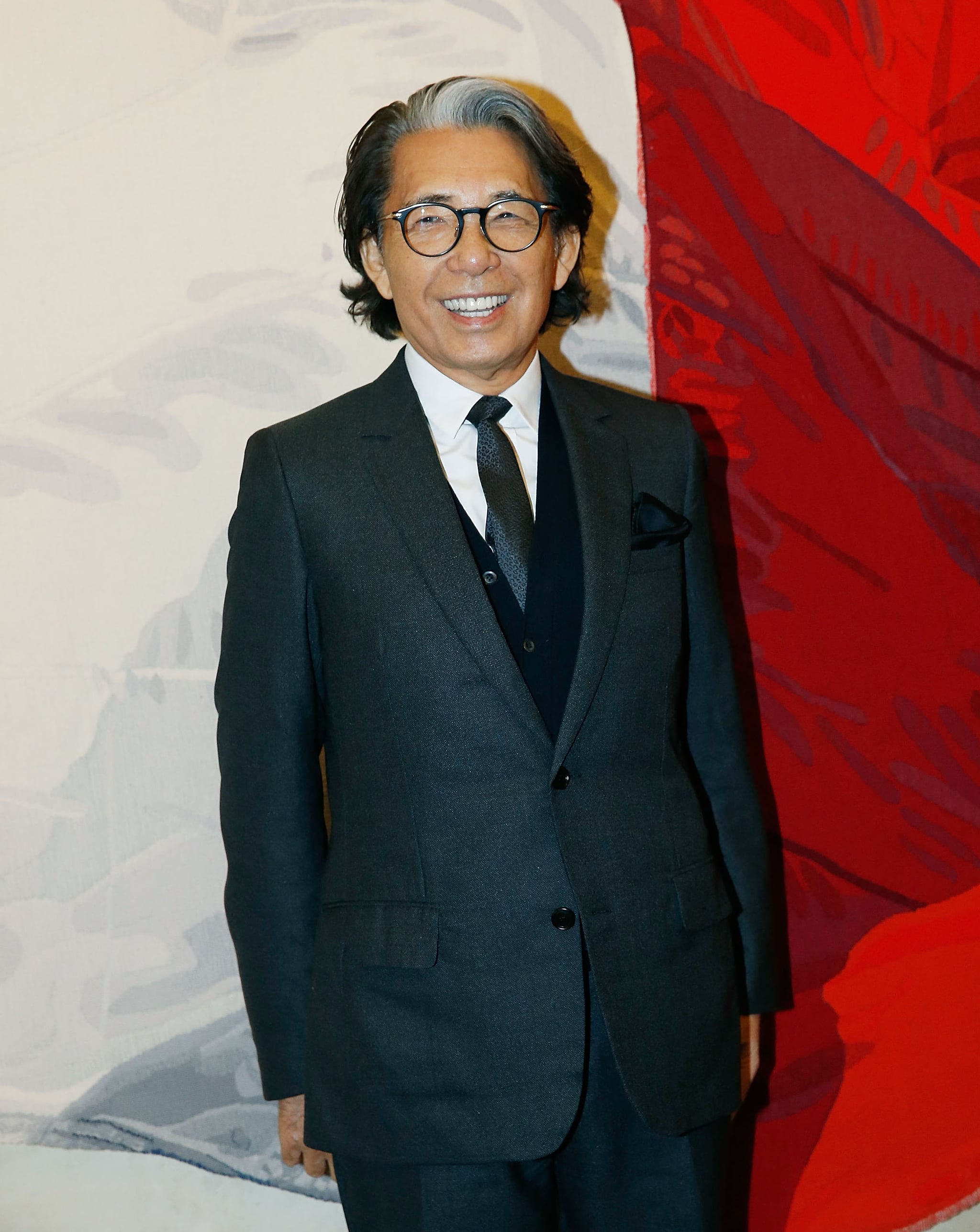 Kenzo Takada, the pioneering Japanese fashion designer and founder of Kenzo, died on Sunday, Oct. 4 in Paris after catching COVID-19 at the age of 81.
Takada was the first designer from Japan to enter Paris's fashion elite in the 1970s, paving the way for fellow iconic Japanese designers such as Rei Kawakubo, Yohji Yamamoto, Junya Watanabe, and Issey Miyake. Takada's designs for Kenzo include vibrant, colorful jungle prints for women, men, and children, the brand's signature tiger motif on more casual pieces, and a wide portfolio of bestselling fragrances, and skin care. Only days before Takada's death was his brand's spring/summer 2021 collection for Paris Fashion Week.
"Kenzo Takada has, from the 1970s, infused into fashion a tone of poetic lightness and sweet freedom which inspired many designers after him. In this fresh and spontaneous spirit, he also durably renewed the world of perfume. The House he had established, Kenzo, still explores his vision. I'm very sad to learn about his passing and express my sincerest sympathy to his family and friends," says Bernard Arnault, chairman and chief creative officer of LVMH.
Takada was a self-made fashion icon. Born in 1939 near Osaka, Japan to middle-class parents who ran a hotel, Takada was inspired by sewing lessons in his sister's fashion magazines as a child. After his father's death in 1958, he enrolled at the previously all-female Bunka fashion college in Tokyo and then went on to design womenswear at a department store after graduating. Inspired by French fashion designer Yves Saint Laurent, Takada left Japan in 1965 for Marseille and settled in Paris after meeting his partner Xavier de Castella. Takada's first menswear collection for Kenzo debuted in 1983, his first fragrance "Kenzo Kenzo" launched in 1988, and then in 1993, he sold his fashion brand to the LVMH luxury goods group and retired in 1999 to focus on art and design.