NSFW: Turns Out Kim Kardashian Might Be a "Free-the-Nipple Type of Girl" After All
As POPSUGAR editors, we independently select and write about stuff we love and think you'll like too. If you buy a product we have recommended, we may receive affiliate commission, which in turn supports our work.
Kim Kardashian's name is pretty synonymous with controversy, and recently, the reality TV star and mom of two came under fire for her surprising comments about feminism. During the #BlogHer conference in August, Kim admitted that she doesn't "label herself" a feminist, adding that while she is "so supportive of women" and wants them to "be confident," she isn't a "free-the-nipple type of girl." But judging by some of Kim's recent street style looks, it appears that she may be reconsidering her outlook. From cleavage-baring bra tops to a head-turning sheer dress, Kim has been putting her full confidence on display, as well as some of her best assets.
The Free the Nipple movement is a gender-equality campaign started in 2014 that argues that women and men should be granted the same freedoms and protections under the law, especially when it comes to online censorship; Instagram in particular has been criticized for removing images of women's nipples and labeling it "graphic content." As Kim is no stranger to sharing NSFW snaps on social media, her statements eschewing being that "type of girl" understandably angered some people. So is Kim softening on her stance? Take a look at her latest nipple-baring ensembles and judge for yourself.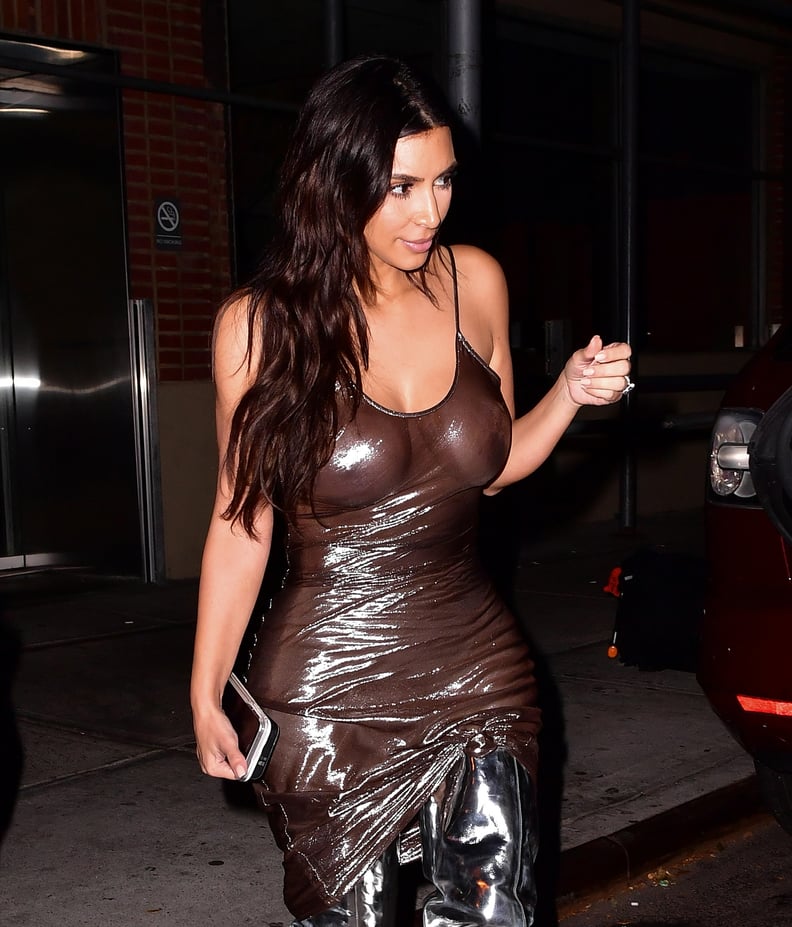 Her breast-baring look caught the attention of several onlookers, including a group of kids.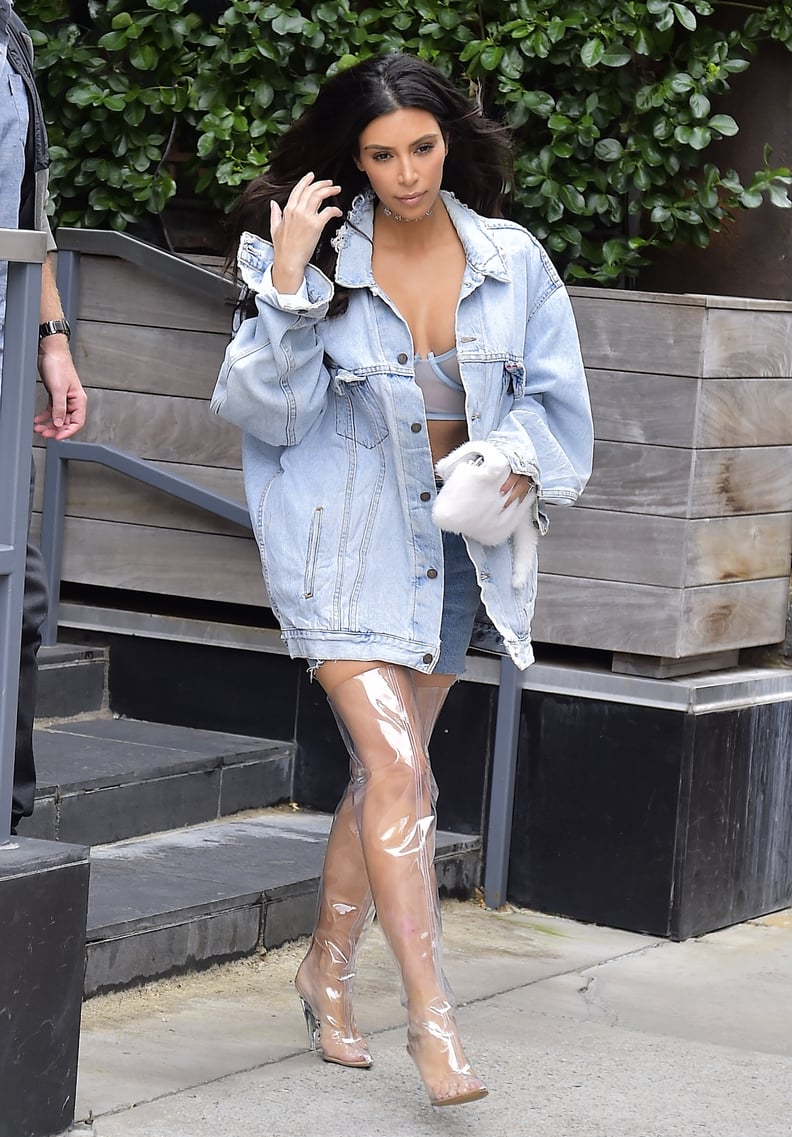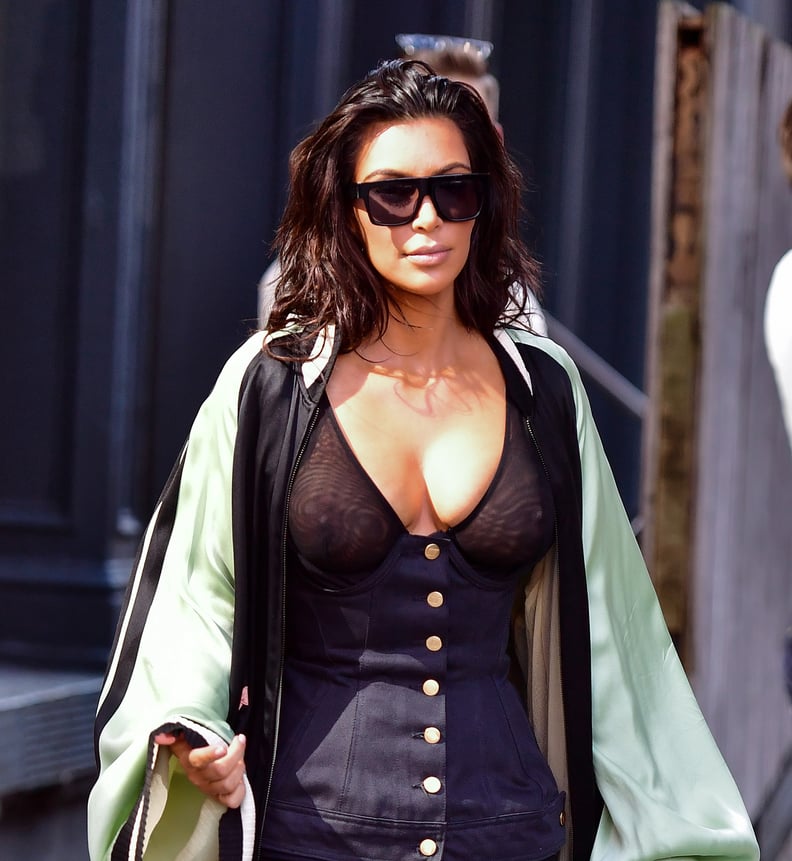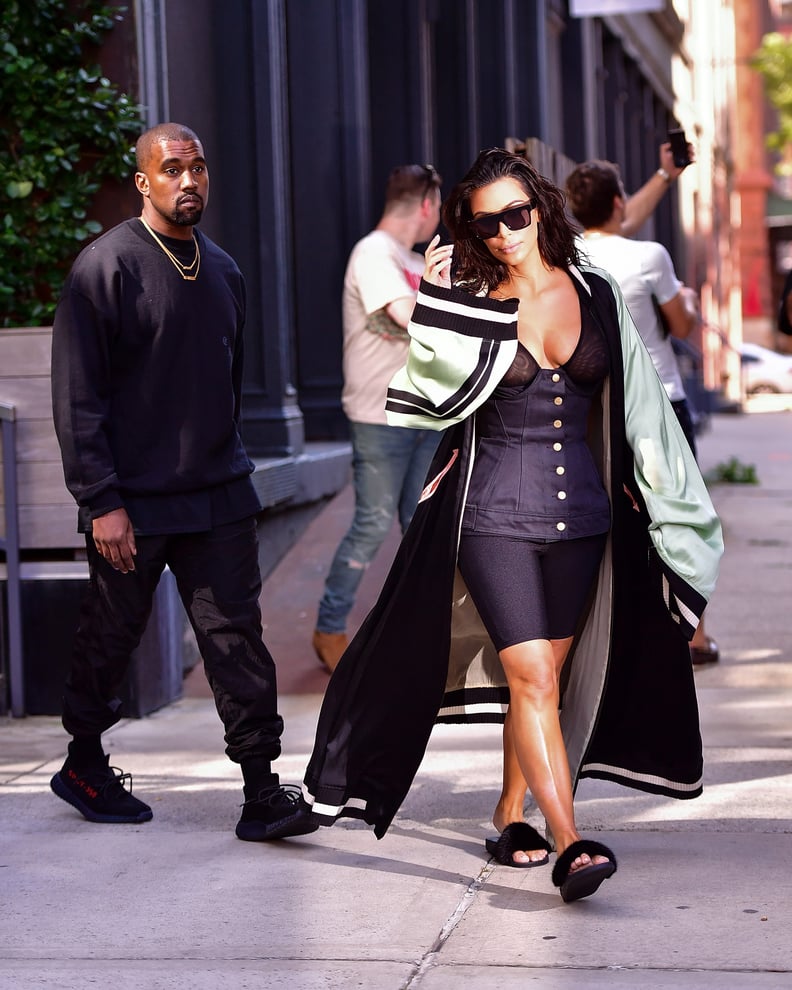 The full look may have had us scratching our heads, but Kanye West seemed to be pretty into it.
Kim was at it again while stepping out during New York Fashion Week in a see-through top and loose-fitting pants.