The year was 2001 — it was an era of shopping at Limited Too, wearing butterfly hair clips, and rocking tie-dye shirts on the daily. Disney had just released its latest show, Lizzie McGuire, which was about a shy and clumsy preteen dealing with everyday problems from crushes to mean girls at school. Hilary Duff, who played the iconic Disney character, made her mark on the small screen and influenced many wardrobes with her quirky, often-mismatched outfits. One might even argue that some of these style moments are still relevant today. From what we've seen so far, the show's reboot also seems to have an array of fashionable outfits!
On the show, Lizzie wore everything from a ruffled top paired with low-slung jeans and a wide belt to a velvet top paired with floral-print pants. If I'm being honest, she was the reason I spent most of my adolescent years styling my outfits with matching bandanas and choker necklaces. Even her best friend on the show, Miranda, was often seen wearing matching outfits with Lizzie. Let's take a look down memory lane to see some of the show's best fashion moments, shall we?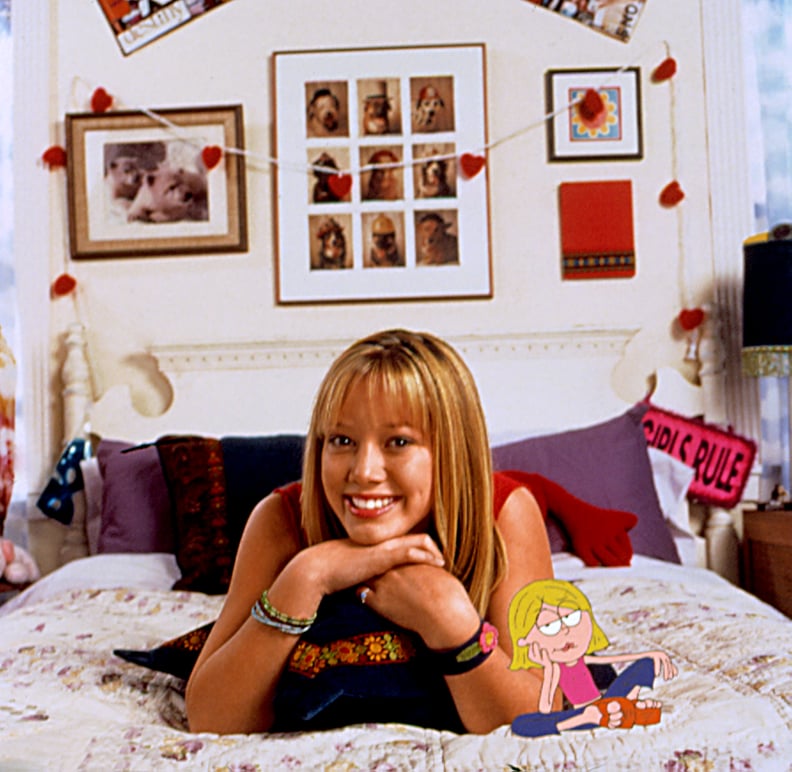 Styling a red muscle tee with multiple beaded bracelets — it's all about the accessories.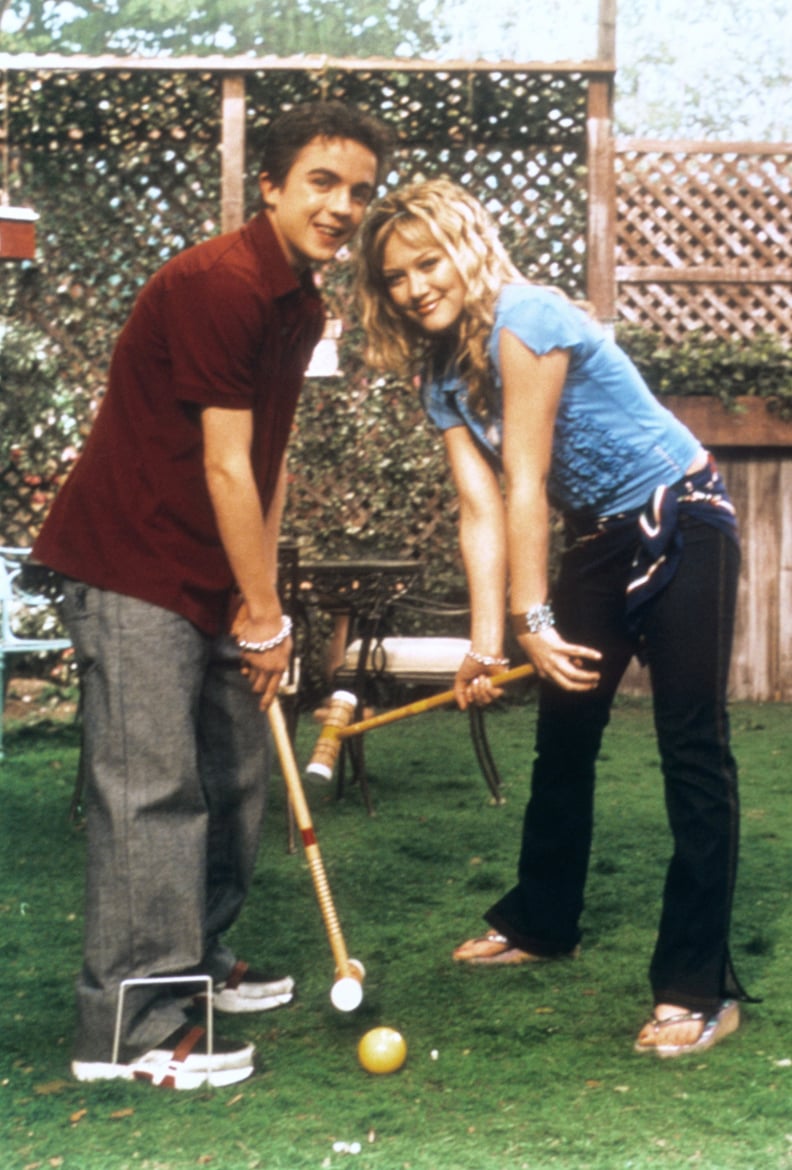 Playing bocce ball in a ruffled blue top and jeans with a scarf tied around the waist.