9 Fashion Designers That Everyone Will Be Talking About at London Fashion Week 2021
London Fashion Week is officially starting its new chapter this February. Instead of forecasting what we will be wearing in fall and winter 2021, the British Fashion Council will use LFW February to give us some style inspiration for the spring and summer months that we're all chuffed about.
Taking place from Friday, Feb. 19 to Tuesday, Feb. 23, London Fashion Week February 2021 will feature both womenswear and menswear collections for a genderless (and soon to be season-less) appreciation of innovative clothing design. Fashion shows, short films, and some exclusive chats with industry leaders will be accessible to everyone with an internet connection through the London Fashion Week digital platform — with a few physical activations being hosted in and around London.
See the full lineup for LFW Feb 2021 ahead before the official schedule is released, and keep reading for a closer look at the nine standout designers that we are most excited for.
Designers at London Fashion Week February 2021:
16Arlington, 1x1Studio, 8ON8, A. A. Spectrum, A.W.A.K.E. Mode, Accidental Cutting, Ahluwalia, Apujan, Art School ASAI, AV Vattev, Bethany Williams, Bianca Saunders, Bora Aksu, Central Saint Martins MA Fashion, Charlotte Knowles, Completedworks, Daniel w. Fletcher, David Koma, E. Tautz, Edeline Lee, Edward Crutchley, Eftychia, Eirinn Hayhow, Emilia Wickstead, Erdem, Eudon Choi, Fashion East, Feng Chen Wang, GEO Halpern, Hill and Friends, Hillier Bartley, IA London, Jamie Wei Huang, Jenn Lee, and John Laurence Sullivan.
Jordanluca, Kaushik Velendra, Labrum London, Liam Hodges, Lou Dalton, Luna Del Pinal, Lupe Gajardo, LYPH, Margaret Howell, Mark Fast, Marrknull, Matthew Miller, Matty Bovan, Maxxij, Misa Harada, Mithridate, Molly Goddard , Natasha Zinko x DUO, Olubiyi Thomas, On Off, Osman Yousefzada, palmer//harding, Paul Costelloe, Per Götesson, Preen by Thornton Bregazzi, Pronounce, Published By Qasimi, RÆBURN, Ray Chu, Richard Malone, Richard Quinn, RIXO, Roksanda, SHOOP, Simone Rocha, Sonia Carrasco, Stefan Cooke, Stephen Jones Millinery, Susan Fang, Tata Naka, Temperley London, Tiger of Sweden, TOGA, Tokyo James, Vinti Andrews, Xander Zhou, and Yuhan Wang.
01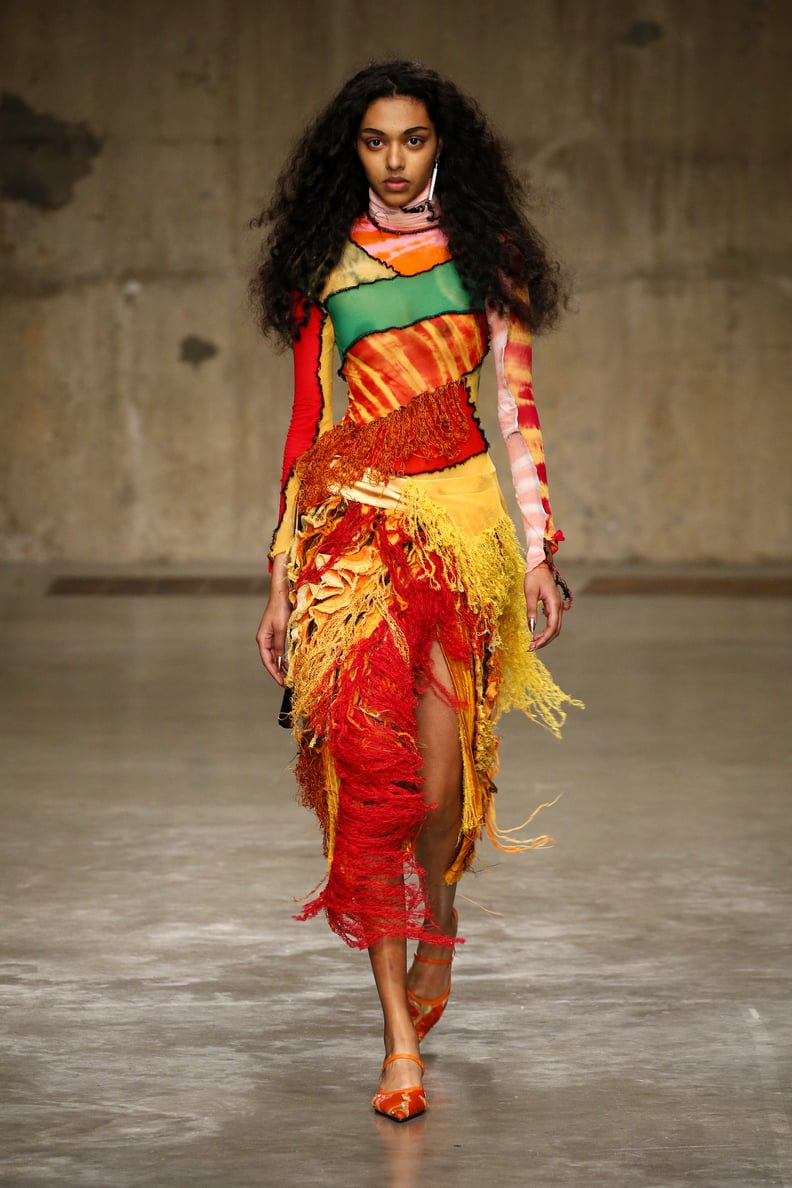 ASAI
ASAI started out on the Fashion East lineup, then went on to dominate Notting Hill Carnival in 2018 with its signature, patchwork "Hot Wok" aesthetic. The brand quickly became a favorite of Rihanna, who collaborated with designer A Sai Ta on a capsule collection with Fenty that launched exclusively at Selfridges in 2019. In 2020, ASAI actively stood up against injustice by demanding antiracism education in the UK and donating part of proceeds from sales to Black Lives Matter, Solace Women's Aid, The Voice of Domestic Workers, and Creatives for Lebanon. The brand's campaigning for positive social change was recognized by a 2020 British Fashion Award.
02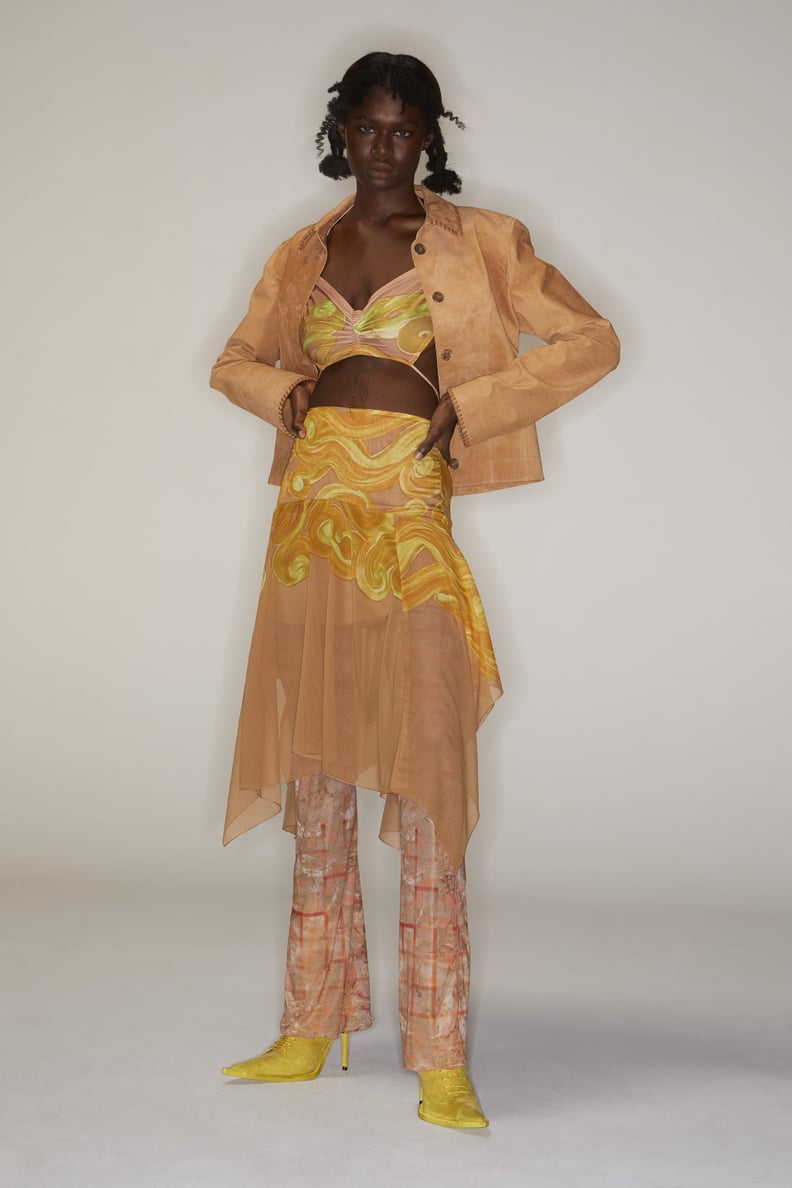 Charlotte Knowles
Charlotte Knowles is also a Fashion East alum. In 2020, the brand became a favorite of Instagram's stylish It girls like Kylie Jenner, Kaia Gerber, Gigi Hadid, Bella Hadid, Solange Knowles, and Hunter Schafer. The brand's signature, since launching in 2017, has been intricately layered dancewear and lingerie-inspired pieces that laid a foundation for similar designers like Nensi Dojaka to flourish.
03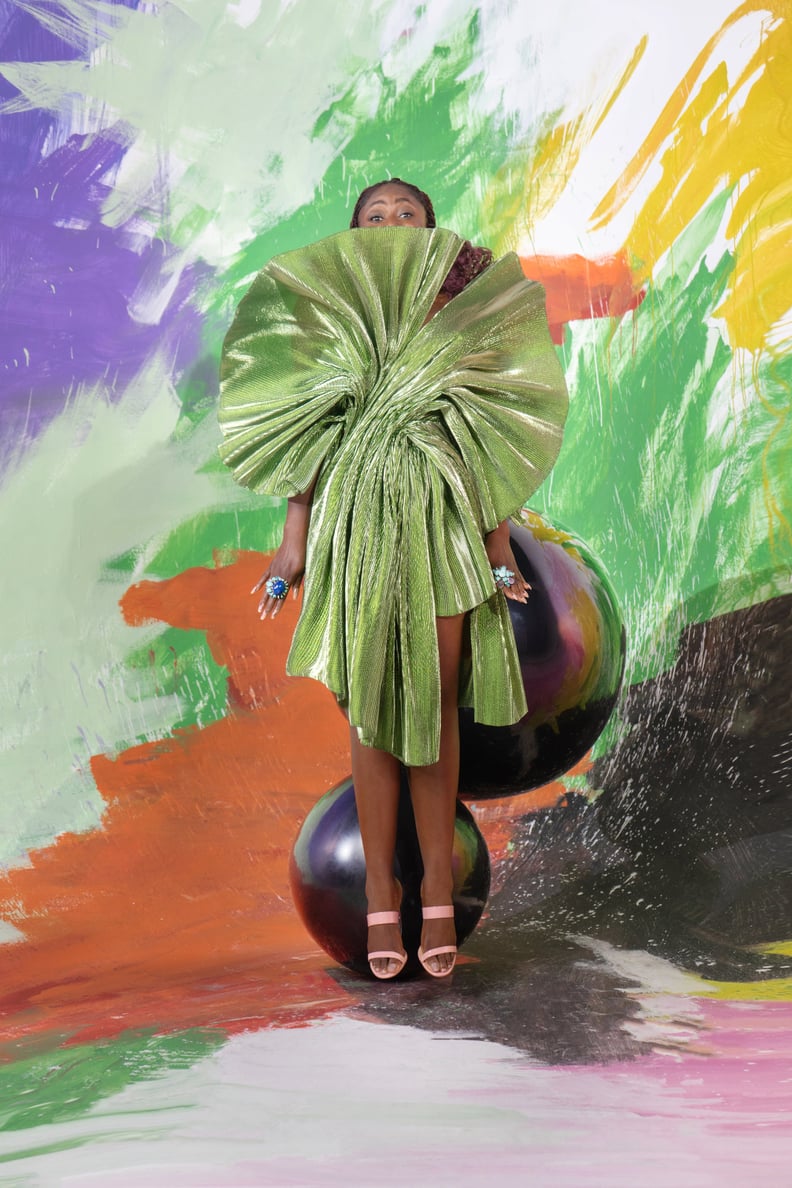 Halpern
Halpern's tribute to our heroines of the front line was the hopeful star of London Fashion Week's spring/summer 2021 digital showcase. The brand responded to demands for diversity in such an elegant way by dressing women of the NHS and those who work essential services in joyful gowns, and then used the brand's platform at LFW to share these women's stories. Halpern's community-building efforts were awarded a 2020 British Fashion Award.
04
Ahluwalia
The British Fashion Council named designer Priya Ahluwalia "a progressive-thinking leader and agent for change, raising awareness around the challenges around the Black community, especially this year in the wake of the Black Lives Matter movement." The designer was awarded a 2020 Fashion Award alongside British Vogue's Edward Enninful, Teen Vogue's Lindsay Peoples Wagner and Sandrine Charles of Black In Fashion Council, Samuel Ross of A-Cold-Wall*, and Aurora James of Brother Vellies.
05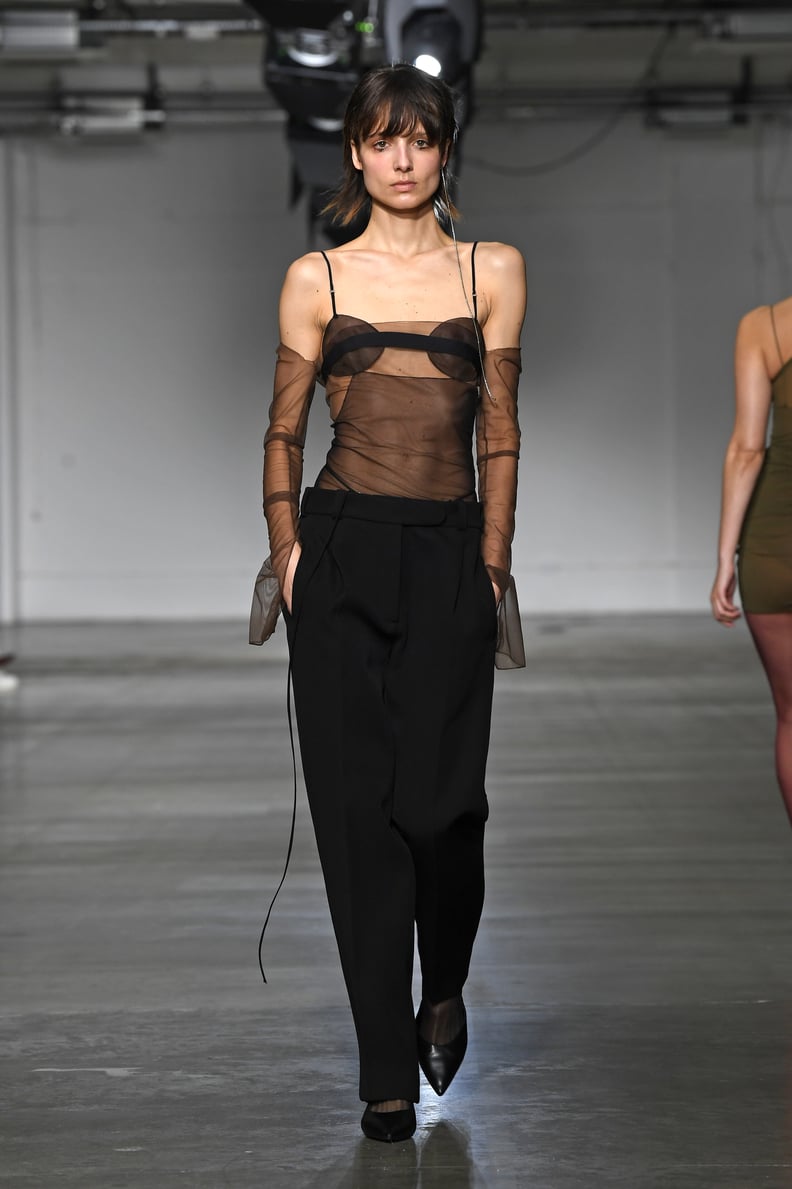 Nensi Dojaka
Fashion East's Nensi Dojaka is another favorite of Instagram's fashion set. The dancewear-inspired brand, akin to the designs by fellow Fashion East alum Charlotte Knowles, has been worn by Lori Harvey, and the exact runway look pictured above was worn by Bella Hadid while hosting the 2020 VMA Awards.
06
Maximilian
The brand's designer Maximilian Davis is just so damn cool. Fashion East's newest recruit is getting a lot of very stylish people excited with his first spring/summer 2021 collection that was inspired by the hedonistic spirit of Caribbean carnival, vivid colorways of Black liberation, and the designer's Trinidadian heritage.
07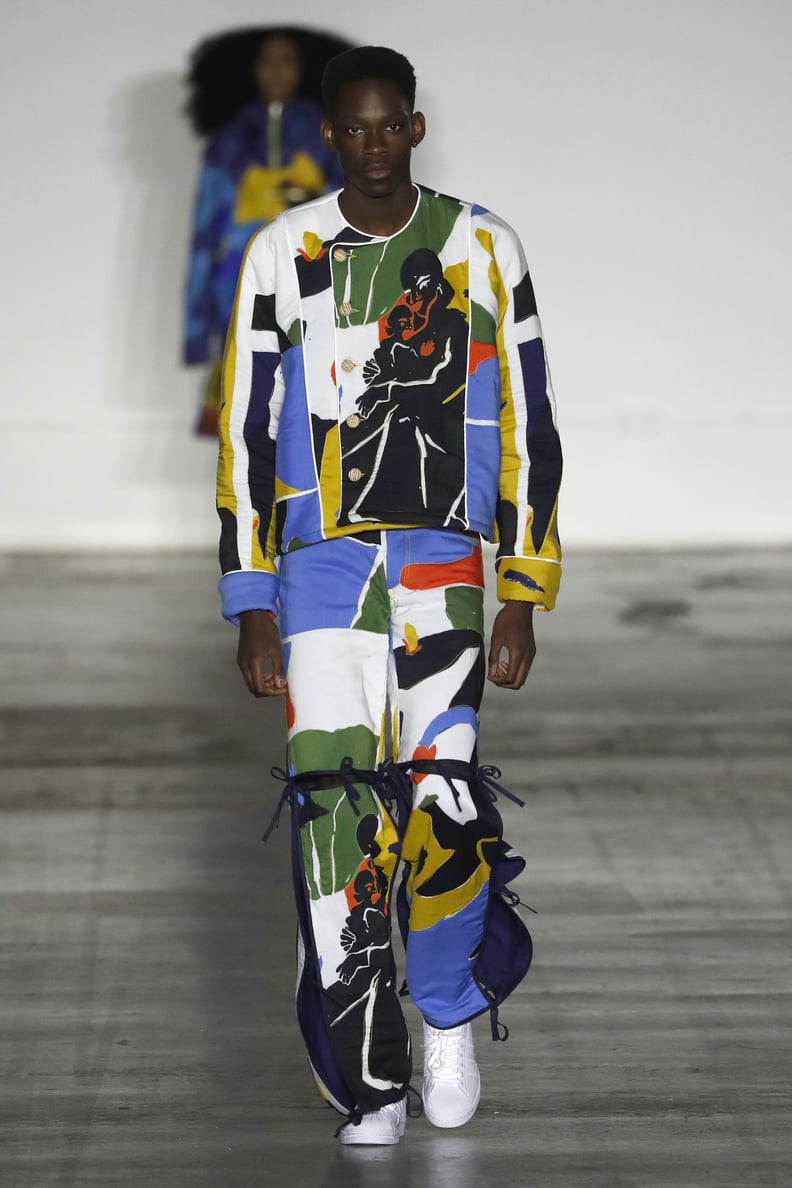 Bethany Williams
Designer Bethany Williams is one of the four founders of Emergency Design Network, which is a nonprofit collective of creatives who "harnessed the power of London's fashion community" by "galvanizing industry experts to produce 50,000 surgical gowns and 10,000 sets of scrubs for British health workers," said the British Fashion Council upon awarding her a 2020 Fashion Award. Williams is a demonstrated ally and advocate for approaching social and environmental issues in a holistic and open-minded way, which was reflected in her brand's spring/summer 2021 fashion show that focused on the stories of Black British children and the idea of a village raising a child.
08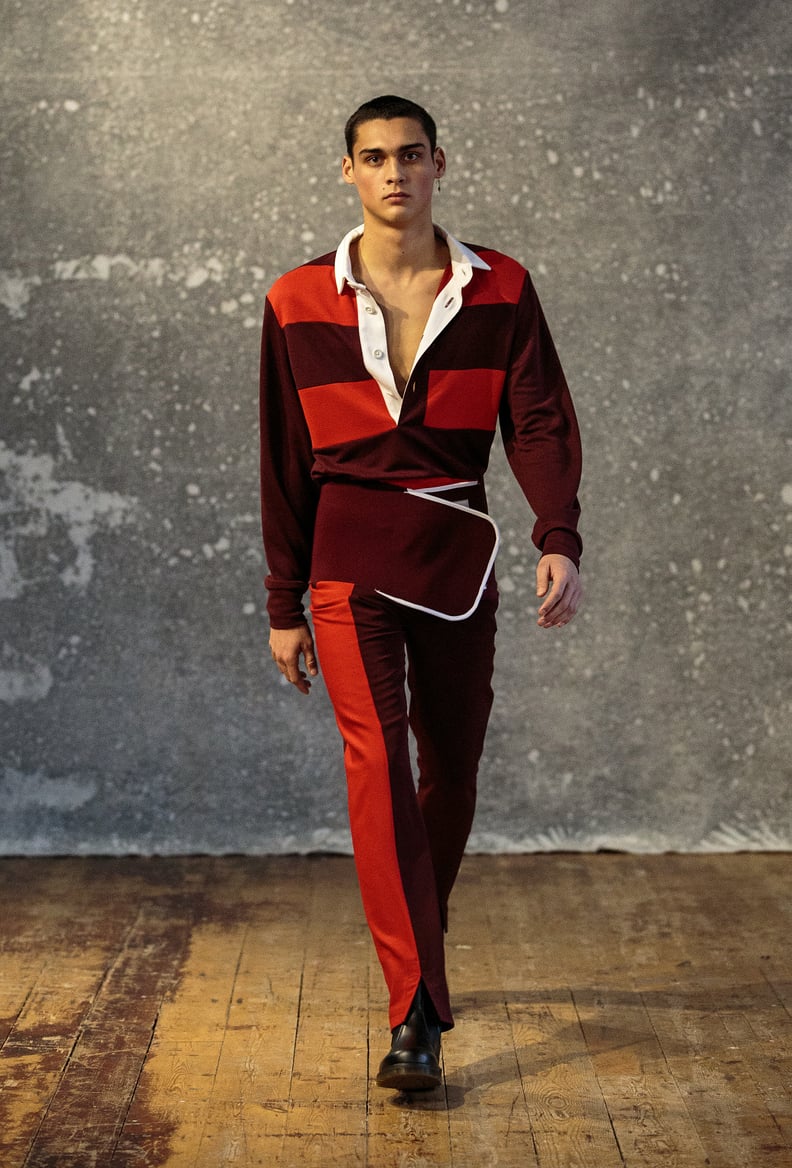 Daniel w. Fletcher
Daniel Fletcher represented British fashion exceptionally by placing second on Netflix's Next In Fashion design competition in 2020. Fletcher currently designs for Fiorucci, while also heading his eponymous brand Daniel w. Fletcher. Fans fell in love with the designer's perfectly tailored suits as much as we did with his calm, encouraging, and positive energy on Next In Fashion.
09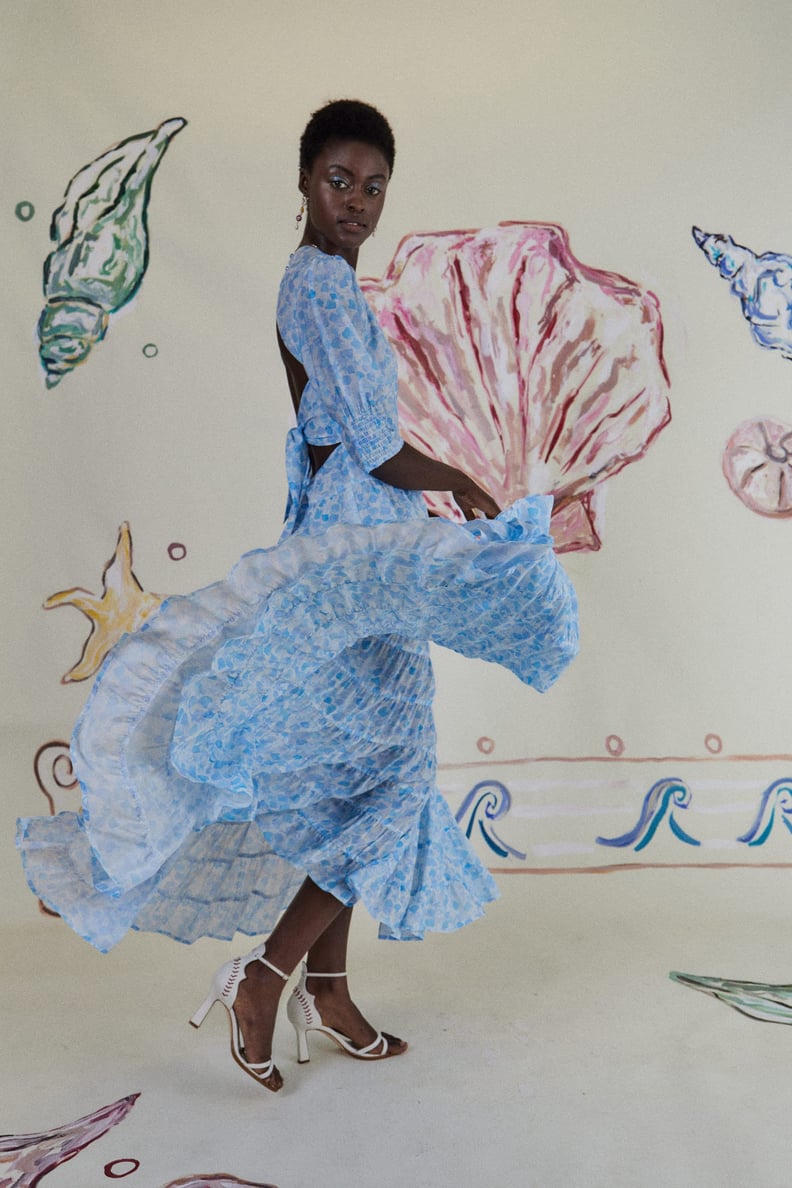 RIXO
RIXO has been a staple of London's fashion scene since 2015. Designed by Henrietta Rix and Orlagh McCloskey, the vintage-inspired dresses with an accessible price tag have been worn by Holly Willoughby, Selena Gomez, Laura Whitmore, Millie Mackintosh, Sandra Bullock, and Kylie Minogue.