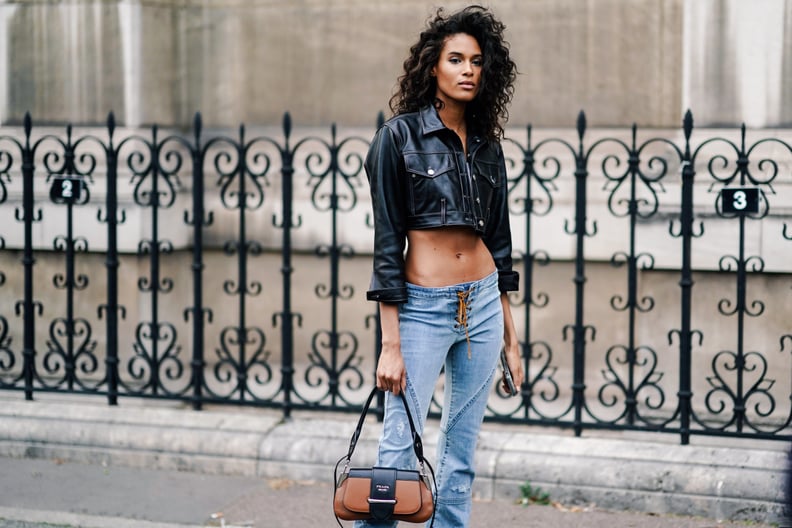 Getty | Edward Berthelot
POPSUGAR Photography | Kelsey Garcia
Getty | Edward Berthelot
POPSUGAR Photography | Kelsey Garcia
A decade after its ubiquity, the low-rise jean trend is once again appearing in high-fashion collections and on street style stars. Gigi Hadid wore low-rise jeans during her Spring 2017 show for Tommy Hilfiger, while fashion houses like Gucci, Alexander McQueen, and even Chanel have included the trend in recent runways. Headlines across the internet quickly began to warn of the reappearance of low-rise jeans, and while the saying "everything old is new again" tends to hold true in fashion, I somehow did not see this trend coming — or coming back, rather.
For any readers who might have rid the trend from their memory — or, you know, any Generation Alphas out there — low-rise jeans, or hip huggers, became popular after stars like Britney Spears, Beyoncé, Keira Knightley, and Paris Hilton made it so. The style was also frequently paired with some sort of a belly chain, or a g-string with its straps peeking above the jean's waistband.
Its association with the '90s and '00s, however, is actually credited to Alexander McQueen, who debuted a pair of crack-revealing pants, referred to as Bumsters, during his debut collection in 1994. The designer would go on to include the style in a few subsequent collections. It seems the late designer's brand is trying to bring the trend back, with low-rise jeans appearing in two Alexander McQueen shows in the last three years, most recently in its Spring 2019 collection
My general opinion on bottoms is: if I can see my belly button, I'm not interested. While I appreciate its importance in the canon of denim, I already lived through the height of the low-rise trend as an awkward adolescent in the 2000s, and I've been happily sitting in my high-waist jeans ever since. Though the silhouette of my jeans have changed over the years from skintight skinny jeans to straight-leg mom jeans, the rise has stayed the same.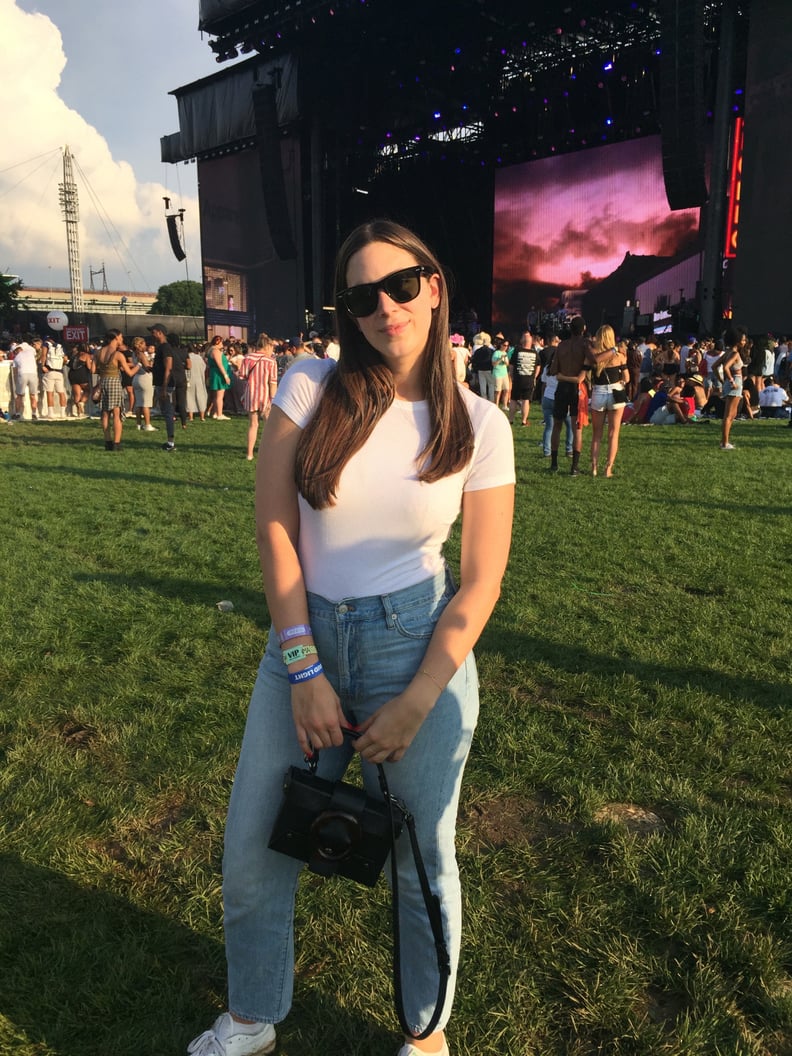 There's a utility, I've learned, to the higher waistband: it creates the illusion of longer legs, while also offering a control-top effect for my waist. Now, this isn't meant to radiate any negativity towards my body (I quite like my body as it is), but I simply think my proportions look better in a high-rise pant or skirt.
I couldn't tell you how I would look in low-rise jean because, well, I stopped shopping at Limited Too when I was 12 . . . so that explains it. I can, however, already imagine the inevitable tugging at my waistband and the incessant concern over sitting down and exposing my underwear. Not to overshare, but I've also got quite a butt, and high-waist jeans have allowed me to live free of those fears.
Although I'm definitely of the "wear what you want" belief — seriously, knock yourself out with hip huggers if you so please! — I personally don't see them landing in my closet anytime soon.