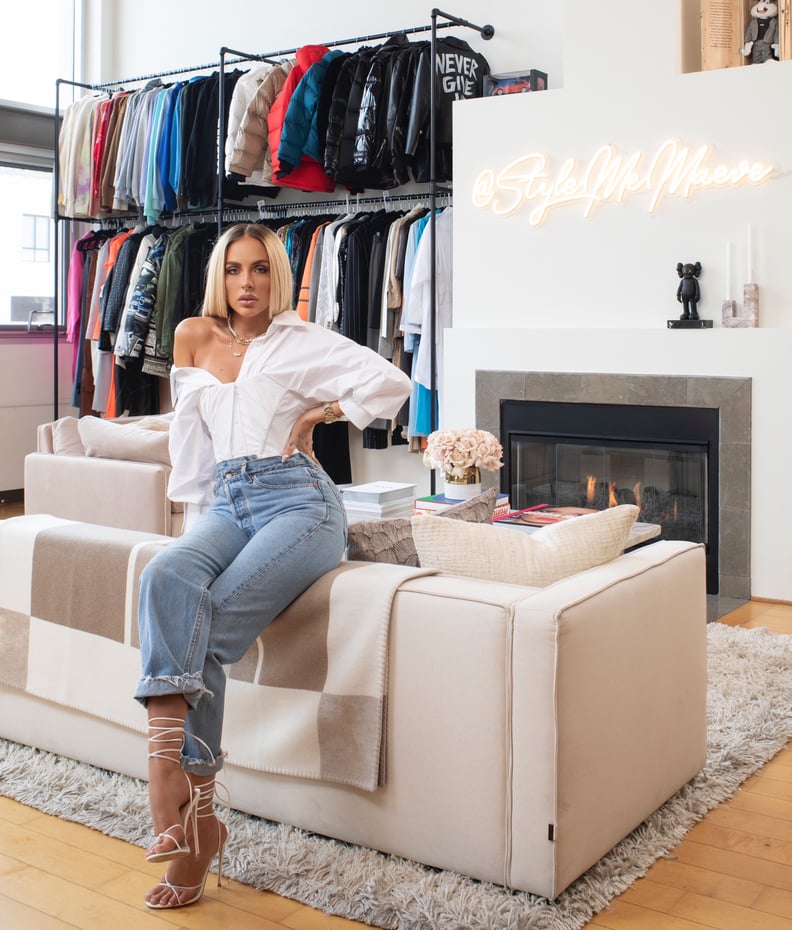 Courtesy of PayPal
As the mastermind behind some of the most memorable style moments from Ciara, Hailey Bieber, and Megan Fox (yes, she was the one who styled Megan in that now-famous sheer Mugler dress at the Billboard Awards!), celebrity stylist Maeve Reilly knows a few things about a sexy summer look. The stylist has teamed up with PayPal for its Pay in 4 Program, making it easier for customers to shop from retailers in four interest-free payments. Maeve asked her 757,000 Instagram followers to help her shop an outfit from Farfetch using the program. "Coming out of the pandemic, it's a really great option for people who are being conscious of their spending," Maeve told us about her new partnership.
Lucky for us, we also got to speak with Maeve to ask her some of our burning fashion questions. We talked about everything from her summer must haves and favorite affordable brands to her new partnership with PayPal and her thoughts on the low-rise jean trend making a comeback. "Listen, I love it for anyone who can pull it off. I say hats off to ya," Maeve said about the 2000s trend. "I personally don't have the lower abs for low-rise jeans, but like I said, I salute you. If you feel confident and comfortable, I love it. I just can't do it myself." Ahead, read more of our interview.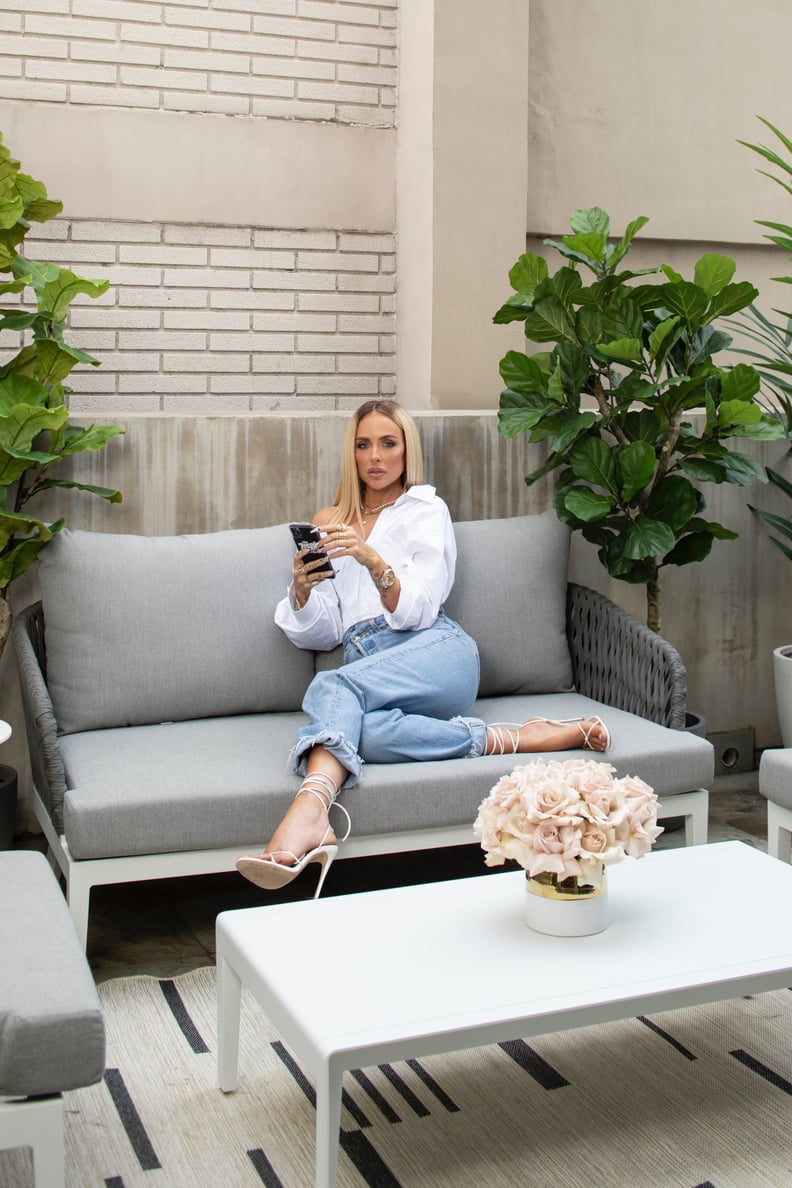 POPSUGAR: What's the best piece of fashion advice you have received?
Maeve Reilly: The most important thing for me is buying pieces I know are going to have a long life. I hate wasting money on stuff that is trendy and doesn't represent who I am. It took me a really long time to figure out how I want to dress. But now that I do know, I'm sticking to it. It's something that I've figured out from styling so many different women and from shopping myself. I've always been a shopper. If you ask my parents, they'd say, "I cannot believe this kid turned her shopping addiction into a real career!"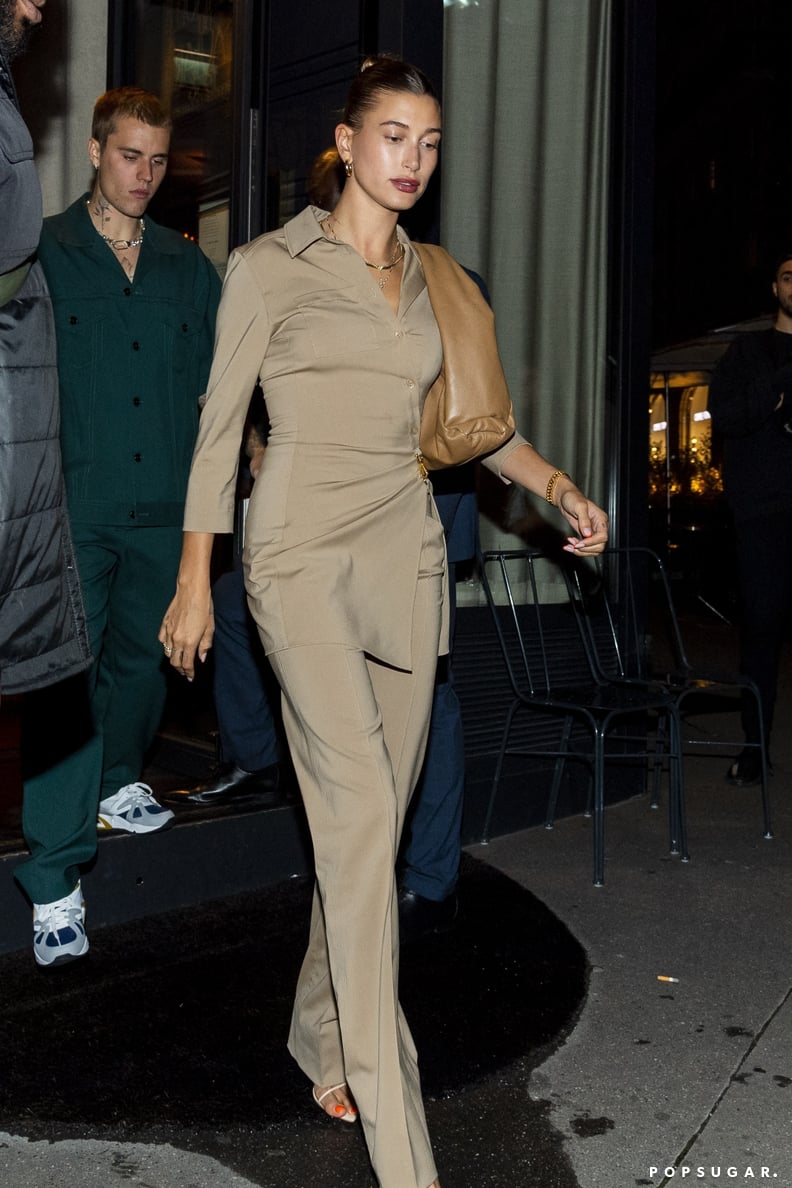 POPSUGAR: What are some of your favorite brands for sexy summer statement pieces?
Maeve Reilly: I am really into everything at Bottega [Veneta] right now. I think the brand is an excellent high-end investment when it comes to shoes and bags. I'm also a big fan of Amina Muaddi, The Attico, and Jacquemus. One of my girls actually wore Jacquemus in Paris yesterday. It hasn't come out yet! I'm excited about everything Simon [Jacquemus]'s doing.
Above: Hailey Bieber wearing the Jacquemus outfit mentioned.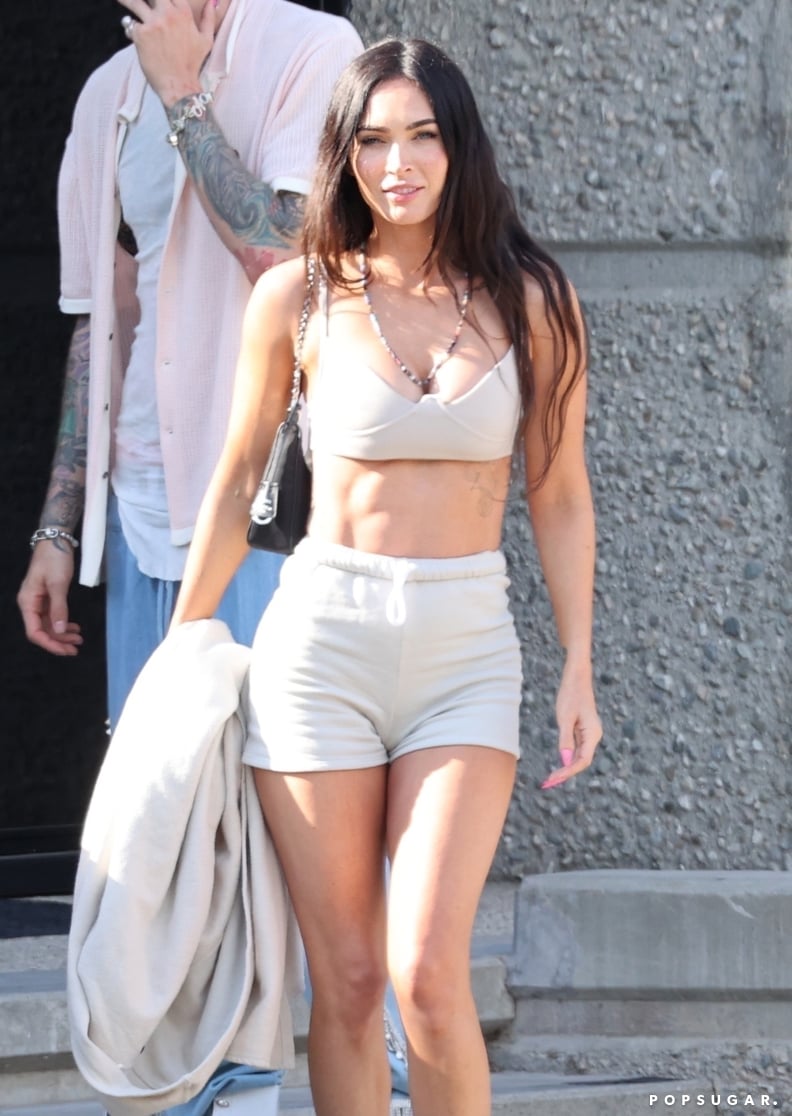 POPSUGAR: What are some of your favorite affordable brands and investment pieces?
Maeve Reilly: I love mixing high with low. I love Joah Brown, Nasty Gal for basics, and Brandy Melville. I think [investing in] a great shoe and bag is the best use of your money if you're looking to spend on something. Making sure it's something that you'd want to wear frequently or often. I'm a big believer in spending money on pieces that you know are going to live in your closet forever.
Above: Megan Fox wearing a Joah Brown bra and shorts set.