Malala Yousafzai Covers British Vogue in Her Headscarf: "You Can Have Your Own Voice Within Your Culture"
Twenty-three-year-old Malala Yousafzai is a girls' education activist, survivor (she was shot by a Taliban gunman when she was 15 for going to school), Oxford graduate, and Nobel Peace Prize winner who just announced her brand new production company, Extracurricular. Her British Vogue cover celebrates all these accolades and more, such as the very necessary and positive turn the fashion world has been taking to recognize empowering activists in these spaces.
Yousafzai addressed the significance of wearing her headscarf in Vogue: "It's a cultural symbol for us Pashtuns, so it represents where I come from. And Muslim girls or Pashtun girls or Pakistani girls, when we follow our traditional dress, we're considered to be oppressed, or voiceless, or living under patriarchy. I want to tell everyone that you can have your own voice within your culture, and you can have equality in your culture," she told journalist Sirin Kale during her interview.
The accompanying shoot features looks from sustainable designers Stella McCartney and Gabriela Hearst, both of whom strive to make a change within their work as they finesse their brands, just like Yousafzai. "What an honour to see the inspiring, impactful Nobel Peace Prize winner @Malala on the July cover of @BritishVogue wearing #StellaAutumn21!" McCartney's team posted underneath an image of the bold red cover, which was shot by Nick Knight and highlighted by the photographer for the progress it brings to the editorial industry: "So good to see people such as @malala gracing the cover of Vogue magazine. Well done to @edward_enninful ❤️!"
The July issue, on newsstands and available via digital download June 4, includes the full feature that touches on Yousafzai's family and career and unveils a new side to her story. "I hope you all love getting to know this extraordinary person as much as we did," editor-in-chief Edward Enninful writes in the release. Click through to see a couple of snippets, and get details on Yousafzai's fashionable outfits, styled by Kate Phelan, ahead.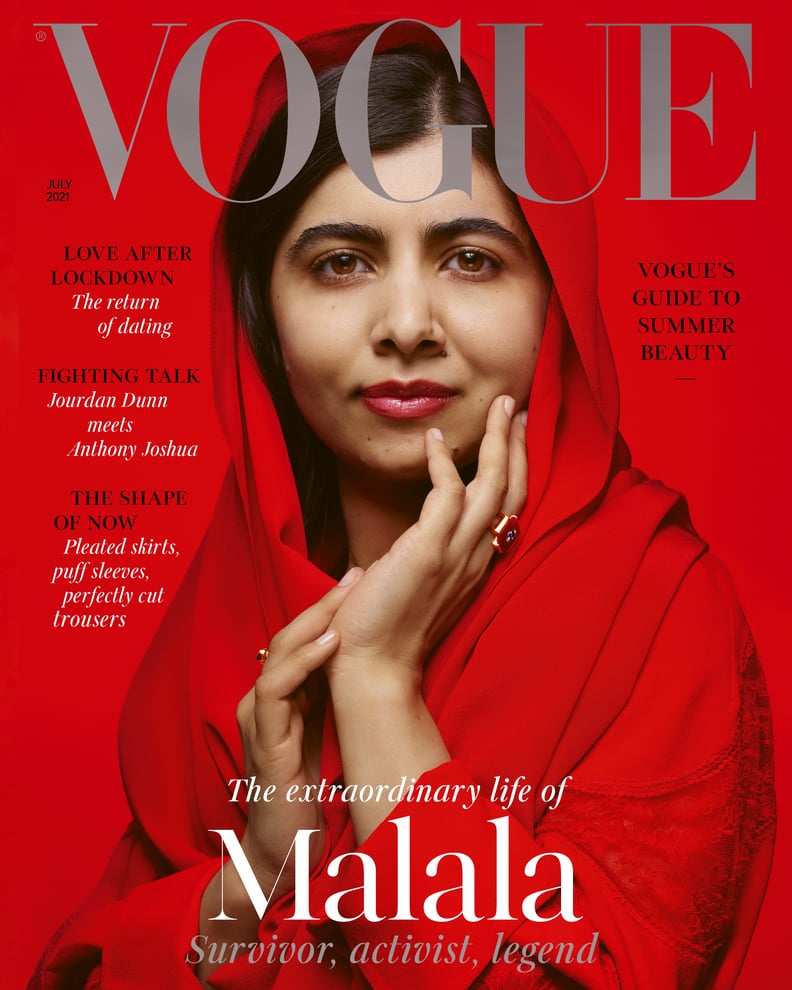 Malala Yousafzai wears a Stella McCartney look with Alice Cicolini rings.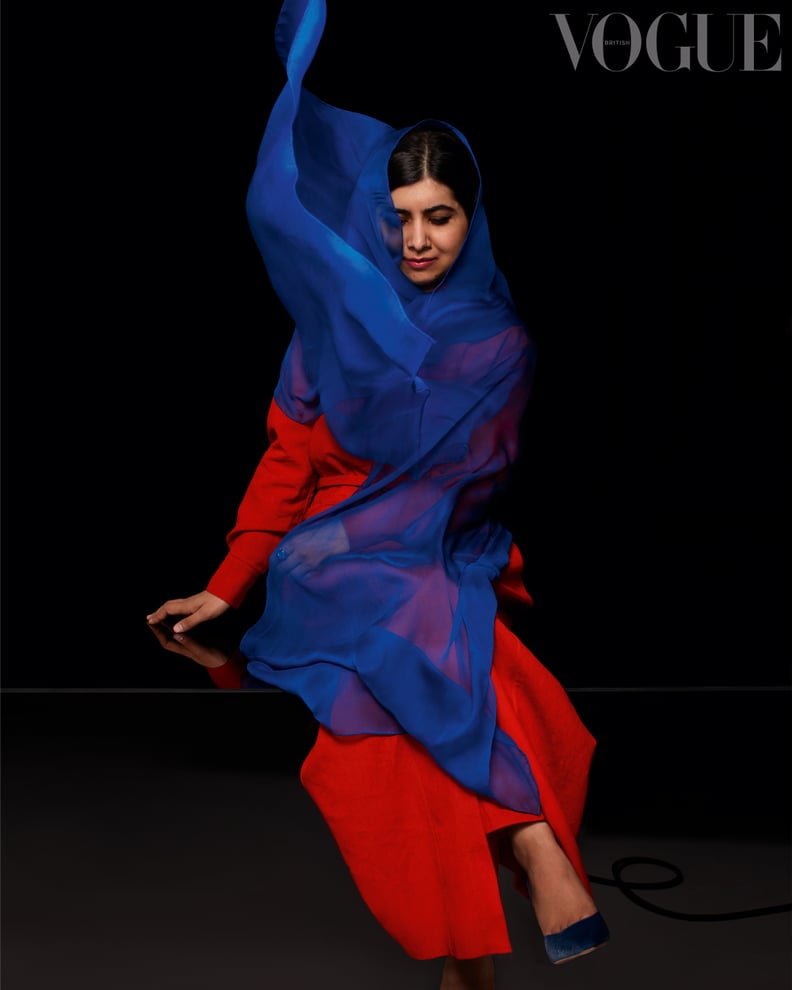 Malala Yousafzai wears a Gabriela Hearst look with a Charvet head scarf and Alice Cicolini ring.