Beyoncé's Best Maternity Style Moves, According to Her Stylist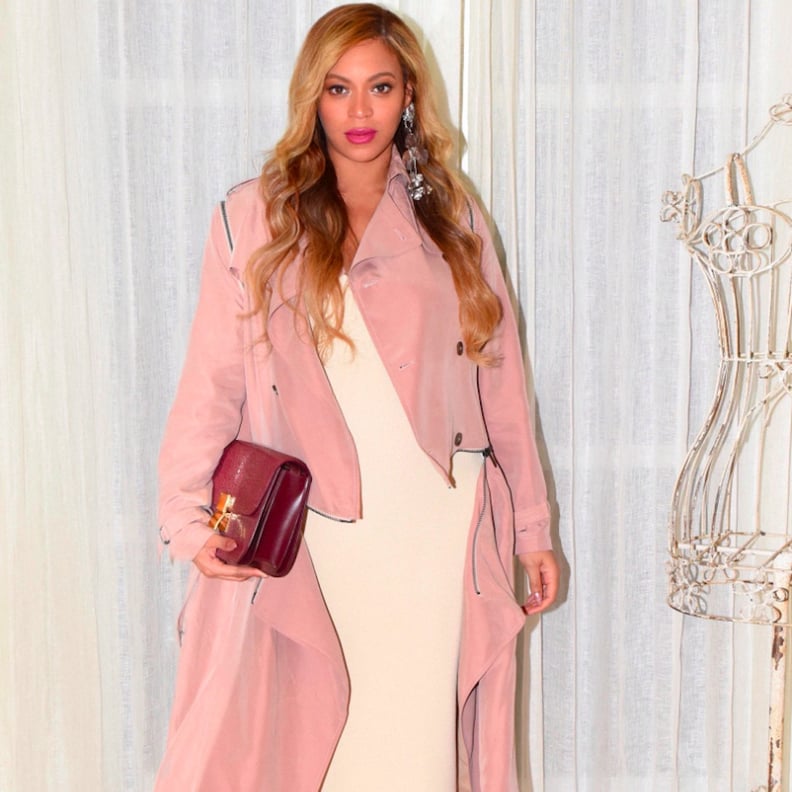 As POPSUGAR editors, we independently select and write about stuff we love and think you'll like too. If you buy a product we have recommended, we may receive affiliate commission, which in turn supports our work.
The first thing I thought about Zerina Akers, Beyoncé's personal stylist, is that she's genuine. I had never heard someone speak so passionately about a partnership with a brand. But Zerina — who also works with Ava DuVernay, Yara Shahidi, and Chloe x Halle for red carpet events — is seriously excited about her new Dove campaign for the brand's invisible dry spray antiperspirant, which leaves zero white marks on clothes. "Whether we're on a shoot or on set, or I'm just trying to get someone out the door and onto the carpet, it's awesome and completely useful," Zerina told me enthusiastically.
She was just as excited to share her biggest fashion tips, both for expecting moms (aka celebrity client Beyoncé Knowles) and everyday women who just want to feel confident in their clothes. Zerina revealed everything from the perfect date-night outfit to the ultimate going-out maternity shoe, and, most importantly, breaks down Beyoncé's best pregnancy looks to date. Scroll to become enlightened by one of the coolest, most down-to-earth Hollywood stylists.
Zerina's Styling Philosophy
"I try to bring out confidence first. I want all of my clients to really feel as beautiful as they are. I want [my styling] to enhance who they are."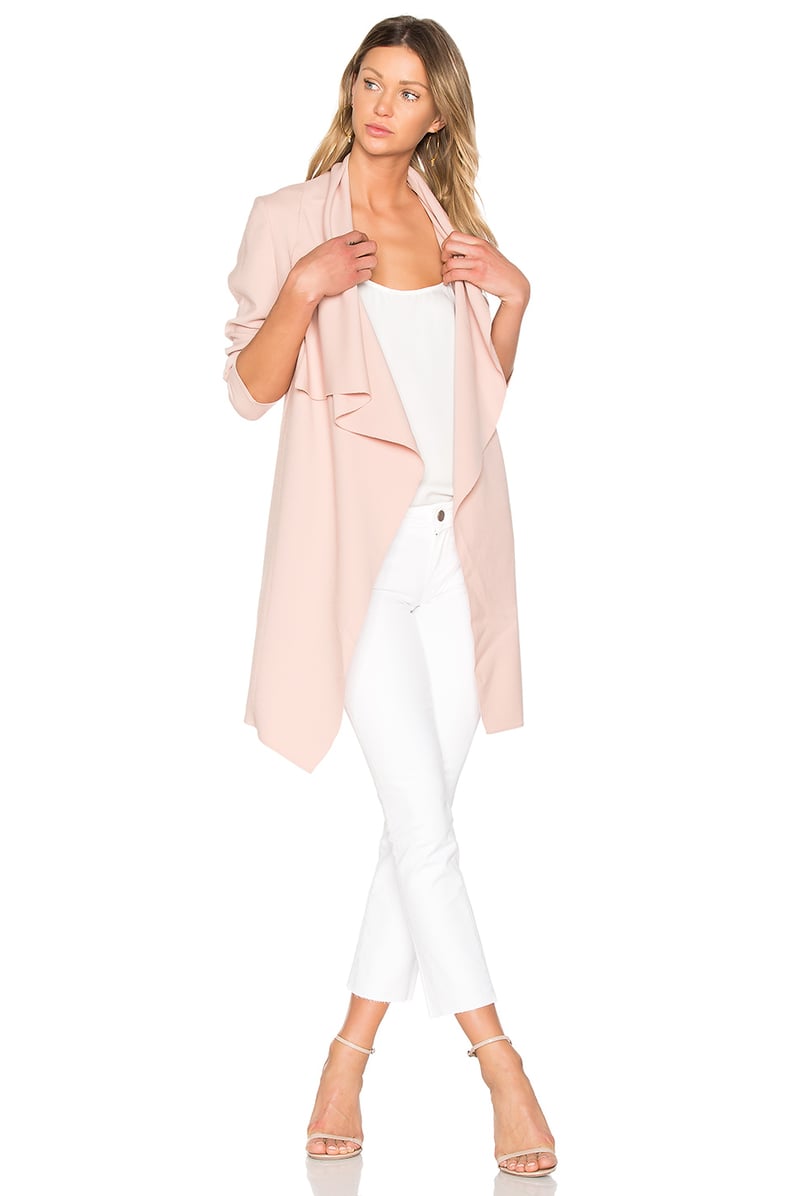 The Easiest Fix For Making a Maternity Outfit More Stylish
"The trick is an awesome jacket. With Summer [fast] approaching, lightweight trenches and lightweight kimonos bring a sort of regal-ness, no matter what size you are. Even if you're wearing a tank and jeans, or a nice comfy t-shirt dress. Just a nice long, soft trench or a duster can enhance and elevate any look. And now, with sleepwear trending, long silk robes could even be brought in."
J. RYU Molly Coat ($384)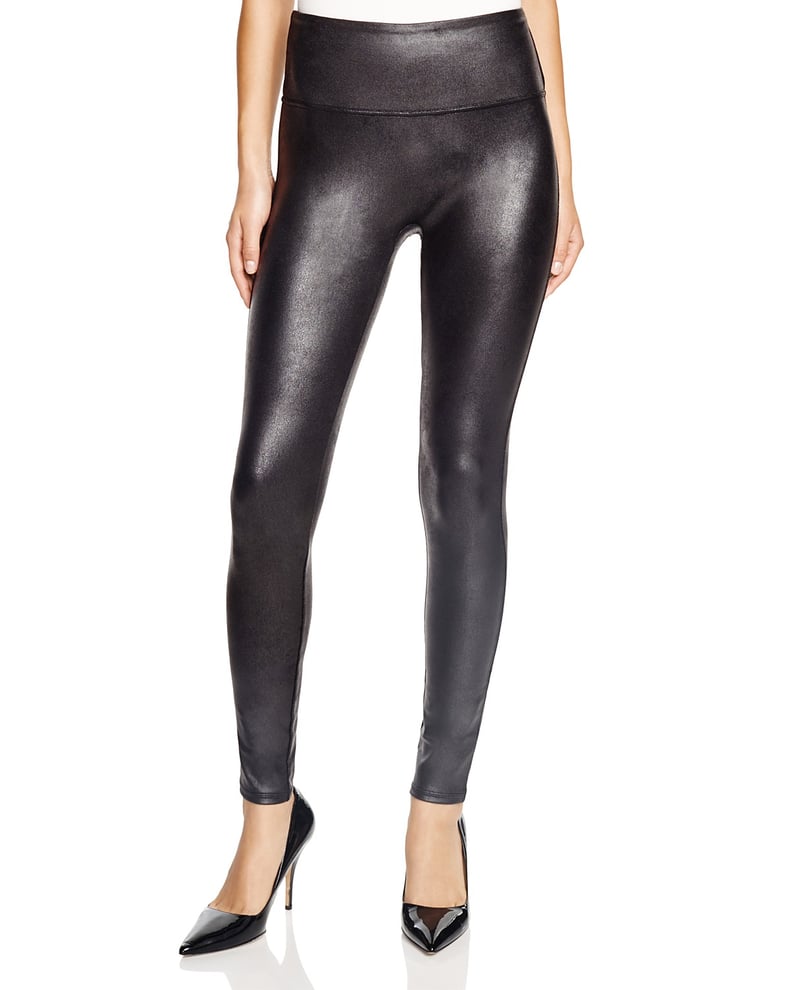 The Comfortable Alternative to Jeans For Expecting Moms
"Liquid leather leggings. A nice cozy legging. I don't think any woman will be mad at that."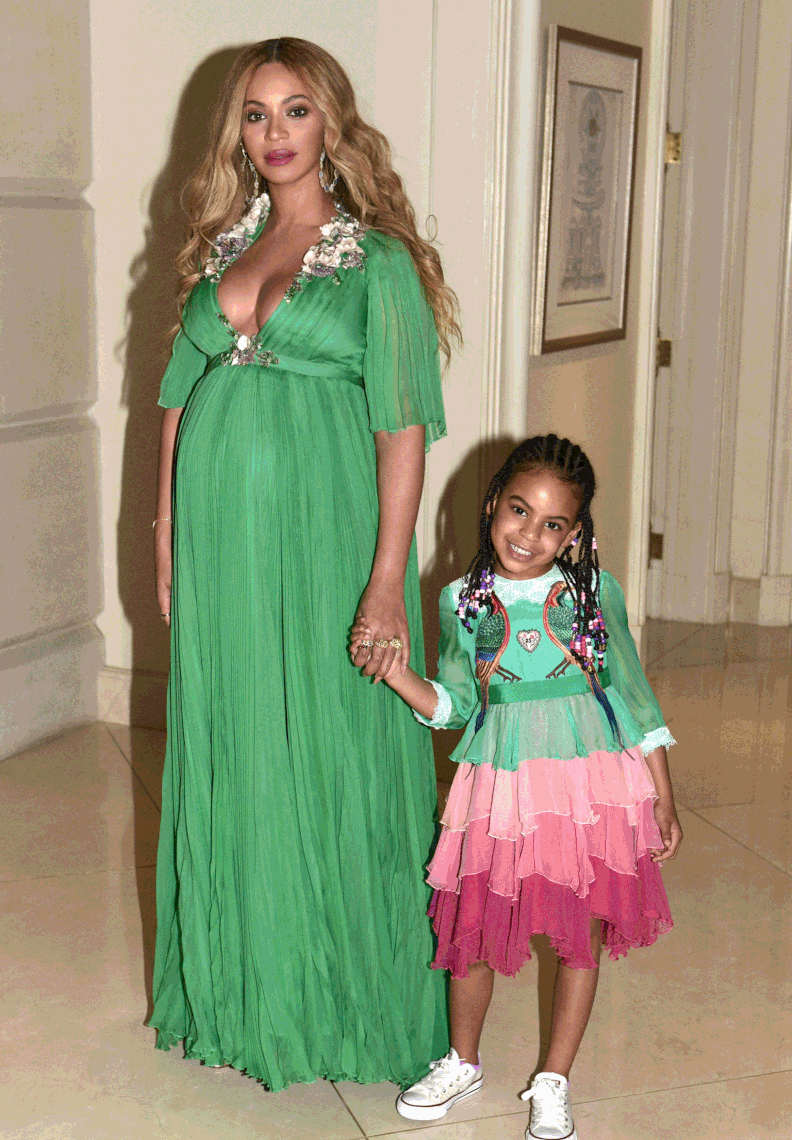 The Biggest Maternity Style Mistake You Could Make
"Generally thinking that you can't be fashionable. That is the biggest mistake that a lot of expecting moms make. They assume that there is no fashion out there for them. It's about introducing new ways and more stretch to garments. You don't have to shop at maternity stores; you just have to find what works for you. There's an awesome website called Nine in the Mirror [that I recommend]. It brings styling advice and fashion together."
Beyoncé wearing a Gucci gown to the 2017 Beauty and the Beast premiere.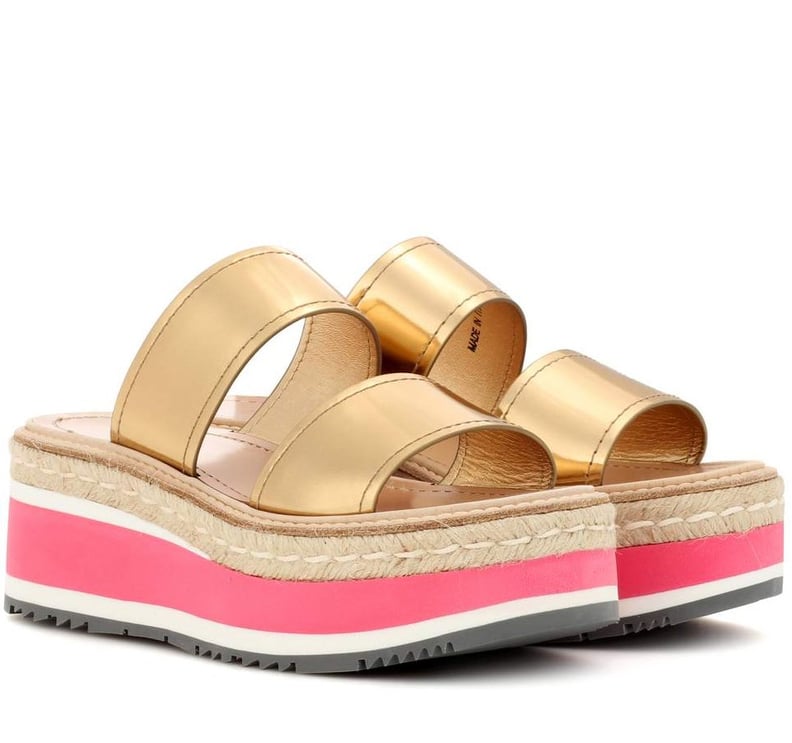 The Perfect Heel For Expecting Moms
"Lean towards funkier heels and platforms. Really pay attention to the instep of the shoe and make sure the millimeter isn't so high. It will help a lot and help to avoid swelling."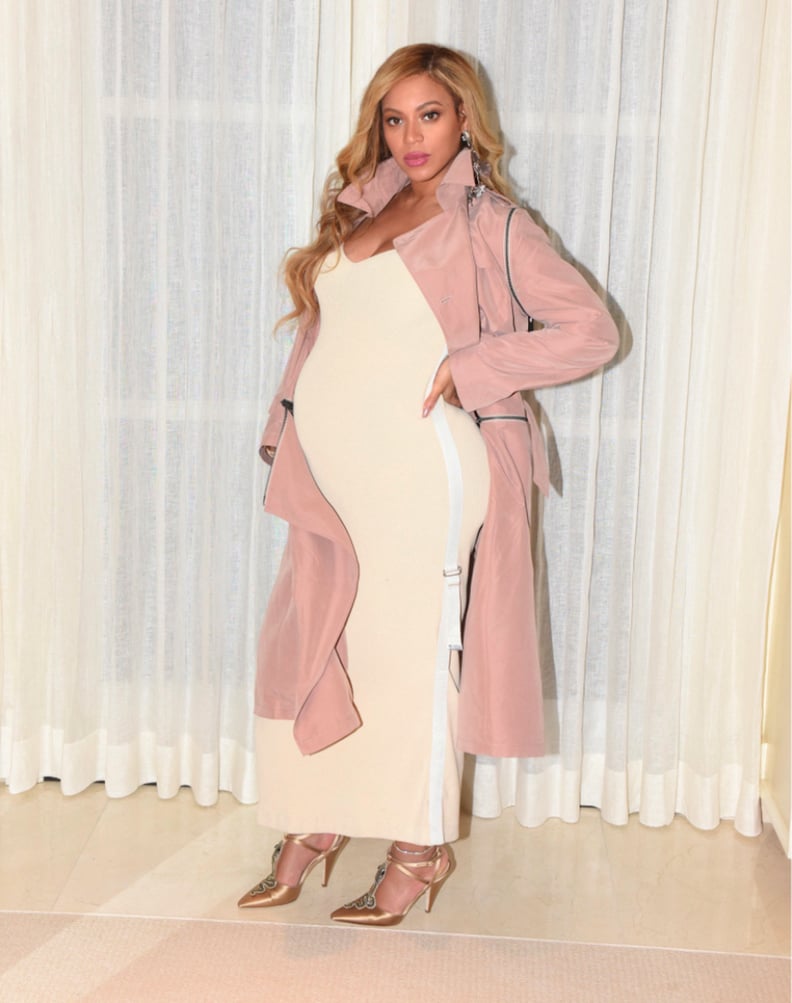 Zerina's Favorite Maternity Looks of Beyoncé's to Date
"There are a couple of looks I loved including the one where she wore a nude dress with a nice trench. It was a beautiful blush colored trench coat that converted. Another one was unexpected, but it was the black velvet dress. The mini silhouette was so fun."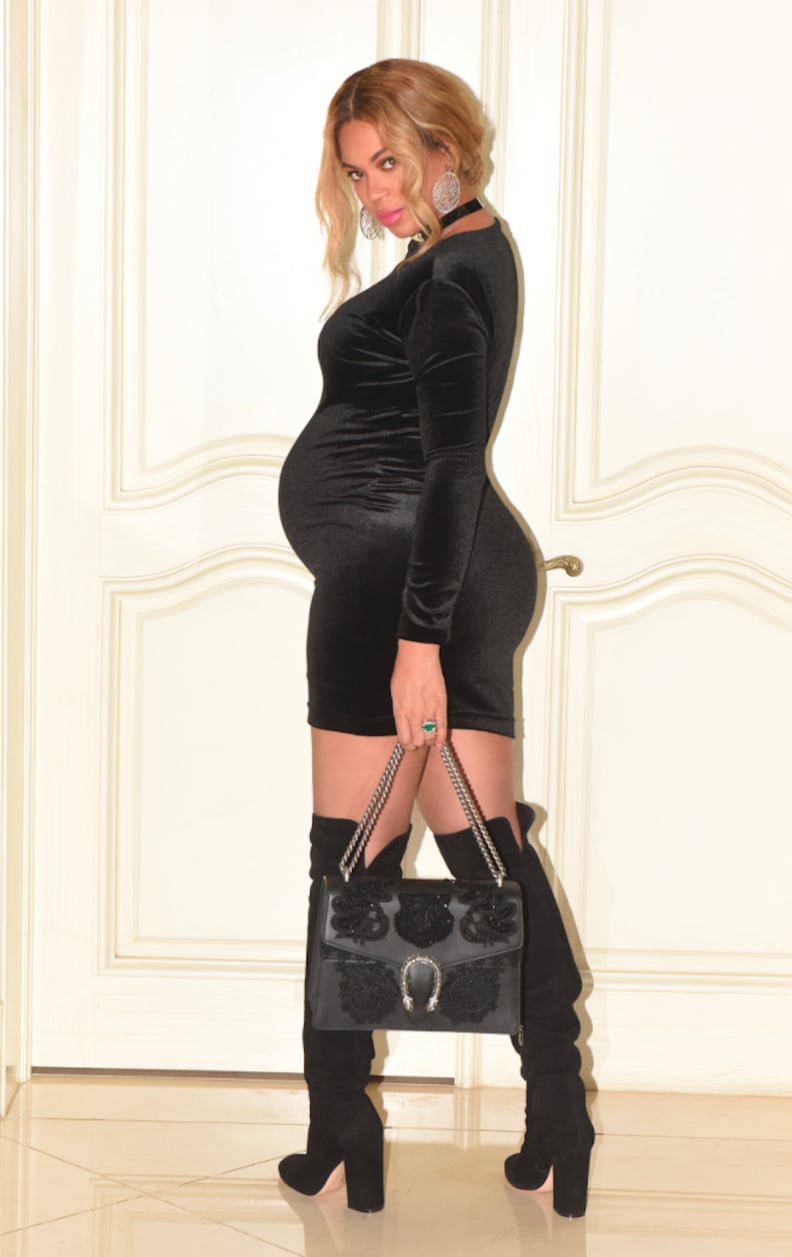 The Ultimate Date Night Outfit
"Personally, I think femininity is key always. I always go to skirts and dresses. Women are so powerful, they should utilize that femininity, especially on a first date. I would go for whatever skirt flatters your body, then a pretty blouse and jacket. You don't want to rely on [your S.O.] when you get cold. Have your own jacket — wear it as a cape or put your arms through it."