Meghan Markle Talks About Donating Clothes For Community
Meghan Markle's Speech Will Make You Feel So Much More Empowered to Donate Your Clothes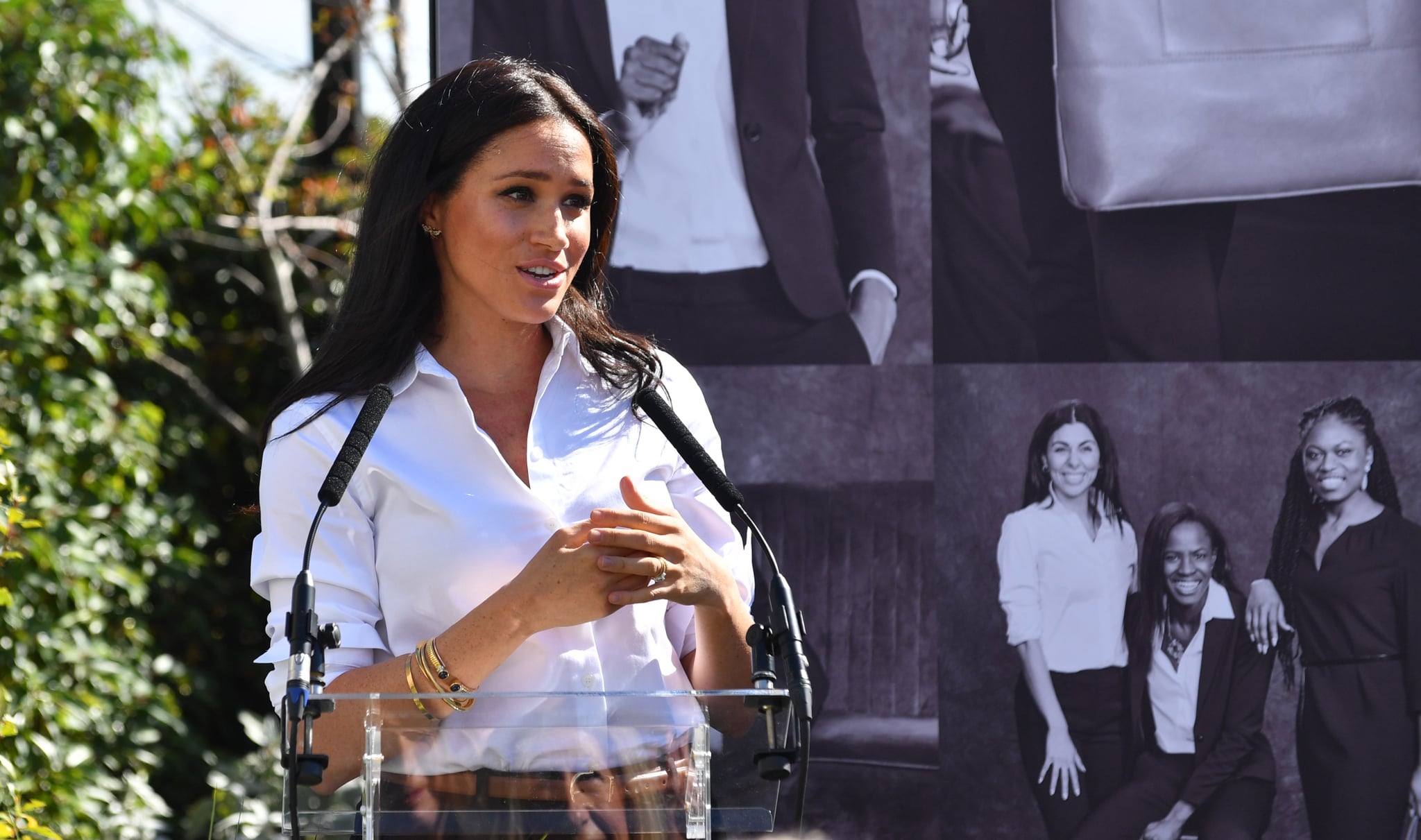 Meghan Markle launched her Smart Works collection to offer a stylish, sophisticated lineup of clothing for women on the job. The result is The Smart Set, which is comprised of pieces Meghan brought to life with the help of her designer friend Misha Nonoo, and British labels Marks and Spencer, Jigsaw, and John Lewis. I'm a big fan of the sharply tailored separates, and clearly they're royal approved, since Meghan wore them to give a speech during the official launch on the rooftop garden of John Lewis & Partners, on Oxford Street in London. Meghan expressed her gratitude for the help she had bringing her idea to life, and she also provided some background about how she conceived of it in the first place.
"For most women, when you're going into [Smart Works] and you want to have a job interview and you want to feel your very best, and feel confident, you want to be wearing the pieces of clothing that make you feel that way, and not the leftovers that didn't sell from the end of the season . . . A big piece of this is trying to transform the idea of charity to community. When you go into your closet and you say, 'OK, I'm going to make a donation,' you don't toss in a box what you don't care about anymore. That's charity as we know it today. Community is going through your closet and saying, 'This is the blazer that I wore when I nailed my first job interview and got my dream job, and I don't need that anymore, because I'm where I want to be. But if I'm able to share that blazer, and be part of another woman's success story, then that's community.'"
YES, Meghan, yes. I recently cleaned out my closet and filled up a bag of donations, coming to the realization that these were pieces I might miss. But in the end, that made me feel even better about sending them off to a new home; to a new wearer who will treasure and appreciate them just as much as I did. Meghan addressed that notion onstage perfectly, summing up a very important message that we should be spreading around the world. Watch the full speech from Meghan's appearance ahead. I know for sure it will stick with you.