Even though Miley Cyrus and Liam Hemsworth have kept us guessing as to when their wedding might take place, we're already predicting the look of the singer's wedding dress. But one thing Miley hasn't kept secret is her undying love for Liam.
Over the weekend, Miley took the stage at 102.7 KIIS FM's Wango Tango to perform her latest single "Malibu," which is a tribute to the couple's relationship. If you needed any more proof that the song is an ode to her fiancé, the singer cleared the air and quite literally spelled it out for us by rocking a gold earring that read "Liam." Take a look at Miley's adorable accessory ahead.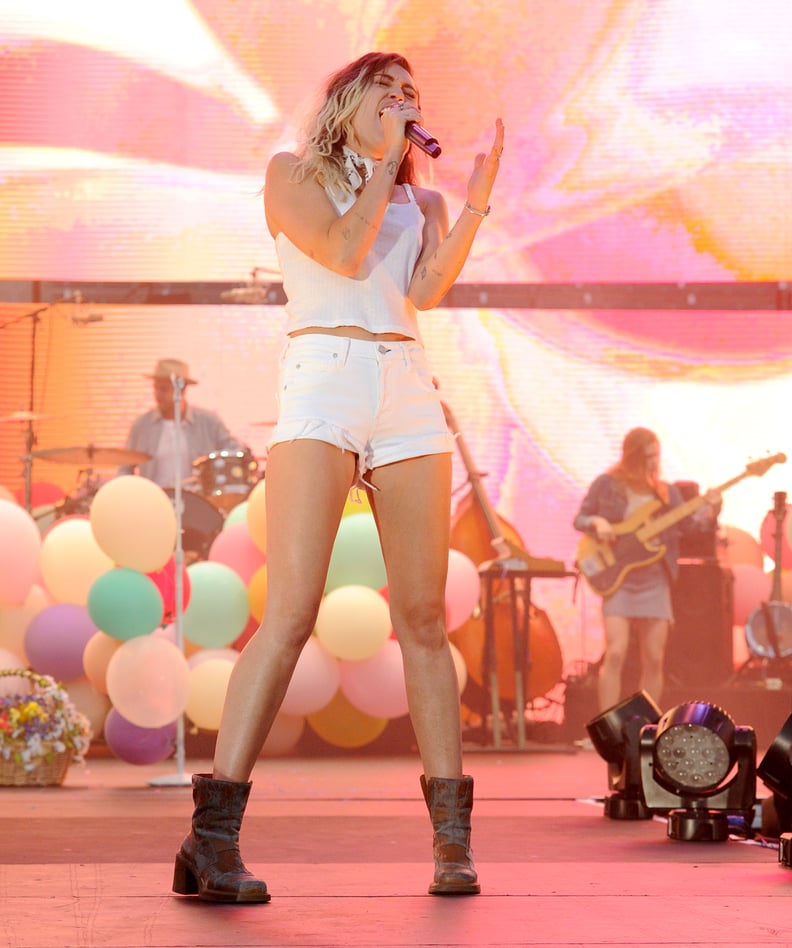 Miley Cyrus Wore a White Tank Top by Lily Ashwell, Cutoff Shorts, and Cowboy Boots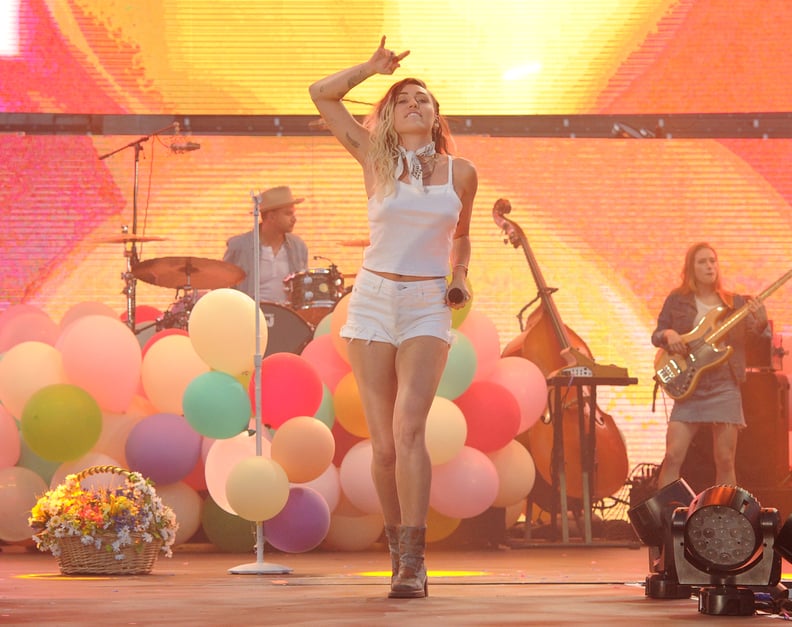 She Finished Her Look With a White Bandana Tied Around Her Neck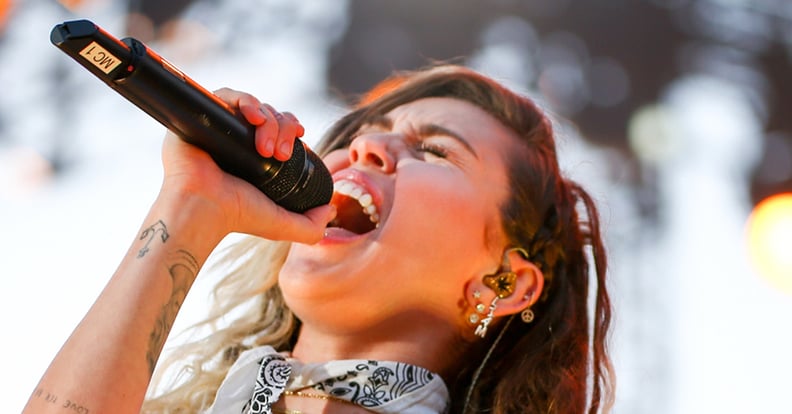 Miley Accessorized With an Earring That Spelled Out "Liam"