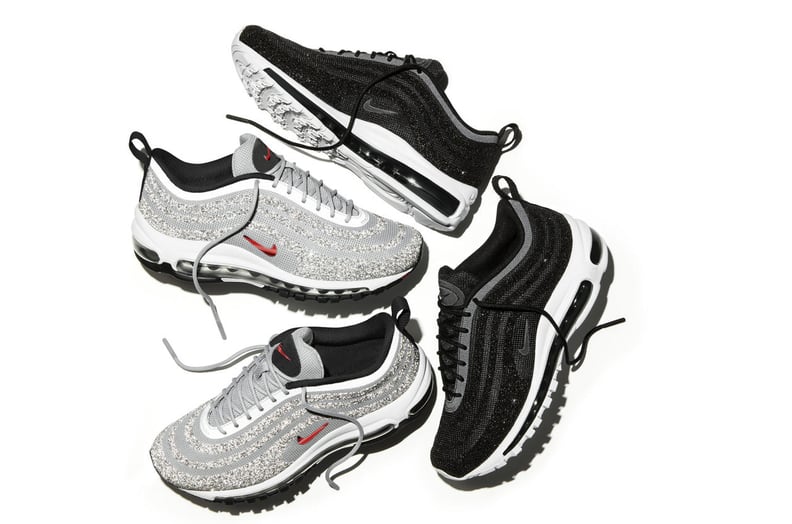 Courtesy of Nike
Courtesy of Nike
Exactly two decades after the initial release of the Air Max 97, Nike debuted revamped versions of the classic sneaker. Now, Nike is at it again with a little help from Swarovski. The two brands recently collaborated to create a silver Air Max 97 sneaker in Swarovski's unique Crystal Fabric. The blinged-out sneakers are made with material that is embedded with over 50,000 miniscule crystals in a very specific pattern.
This isn't the first time Swarovski and Nike have collaborated: in March, Nike released a similar Swarovski version of the black Air Max 97 shoe after designers visited the Swarovski headquarters in Wattens, Austria. Now, Nike is releasing the silver counterpart.
In a press statement, the material design director for NikeWomen Sportswear, Marie Crow, said, "This was such an exciting project in terms of material innovation," adding, "We were looking to explore shine and durability in a new and innovative way, and we loved the juxtaposition of the Crystal Fabric's tough sparkle to reinvent an already iconic shoe."
The silver Air Max 97 LX Swarovski will be available for $400 on Sept. 7 at select retailers. Ahead, browse pictures of both mystifying styles.