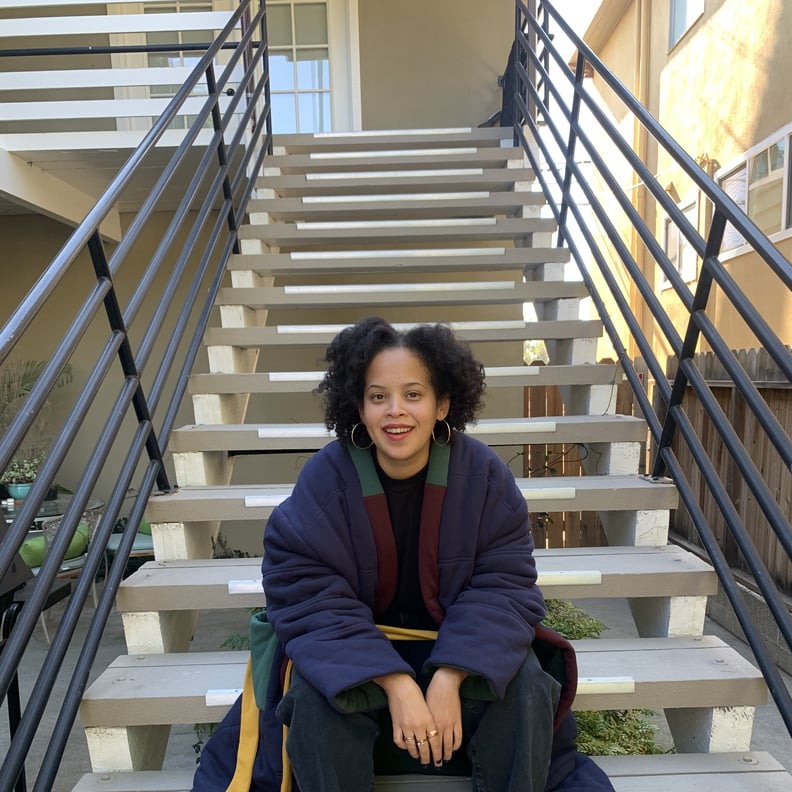 POPSUGAR Photography | Veronica Giolli
As POPSUGAR editors, we independently select and write about stuff we love and think you'll like too. If you buy a product we have recommended, we may receive affiliate commission, which in turn supports our work.
I live in an old house that wasn't built with a heater. Therefore, in the winter months, it feels twice as cold inside as it does outside. Prior to this year, that didn't bother me because I spent most of my time at work, running errands, or socializing with friends. But due to sheltering in place, I've been painfully aware of how cold it is in my house. As somehow who writes about fashion and beauty for a living, the majority of my day is spent behind a computer screen working, and at times it gets stressful juggling multiple deadlines. Cold and stress don't make a good combo. Enter, my OffHours homecoat.
OffHours was founded on the idea that comfort is a priority and the ultimate luxury. The brand understands the importance of being active and the reverse: rest and self-care. The OffHours homecoat is made to make you feel good and embrace your ideal out-of-office self. The homecoat is a quilted robe, and at five pounds in weight, it's like a weighted blanket with sleeves. Each homecoat is genderless and follows a one-size-fits-all system, retailing at $295. The best part is the lush french terry exterior and supersoft T-shirt interior.
My homecoat and I have been inseparable ever since I got it. I slip it on first thing in the morning or in the middle of a bout of writer's block. It also comes in handy while snuggling up with a good book. It keeps me warm and soothes my anxiety at the same time. As a big robe fan, I actually love how much it doesn't look like a robe. With the colorblocking theme and boxy structure, my robe often gets mistaken for a coat (yes, I wear it outside).
Honoring their Chinese manufacturing, each homecoat has a red hangloop inside, as the color red represents good luck in China. Available in six different colorways, the homecoat will instantly upgrade any WFH outfit situation. I suggest you purchase quickly, as they are known to sell out fast. If your selected color is not available, you can always preorder! Scope them out ahead and choose your favorite design.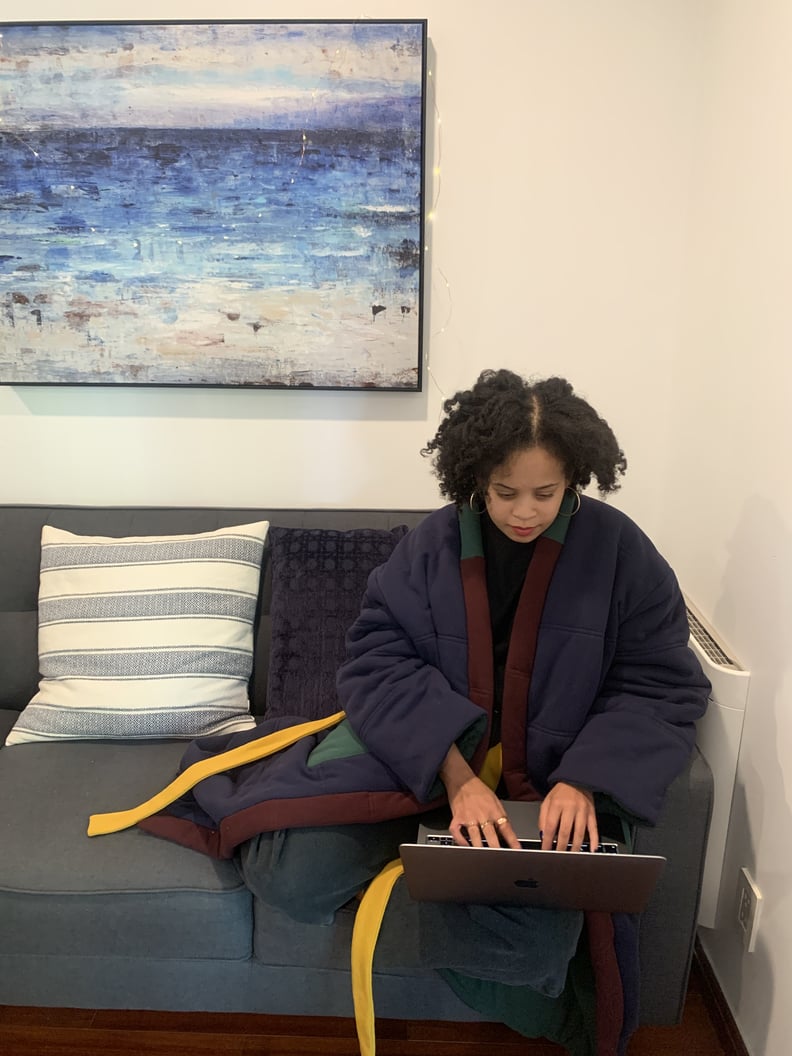 Me Wearing My Homecoat in Varsity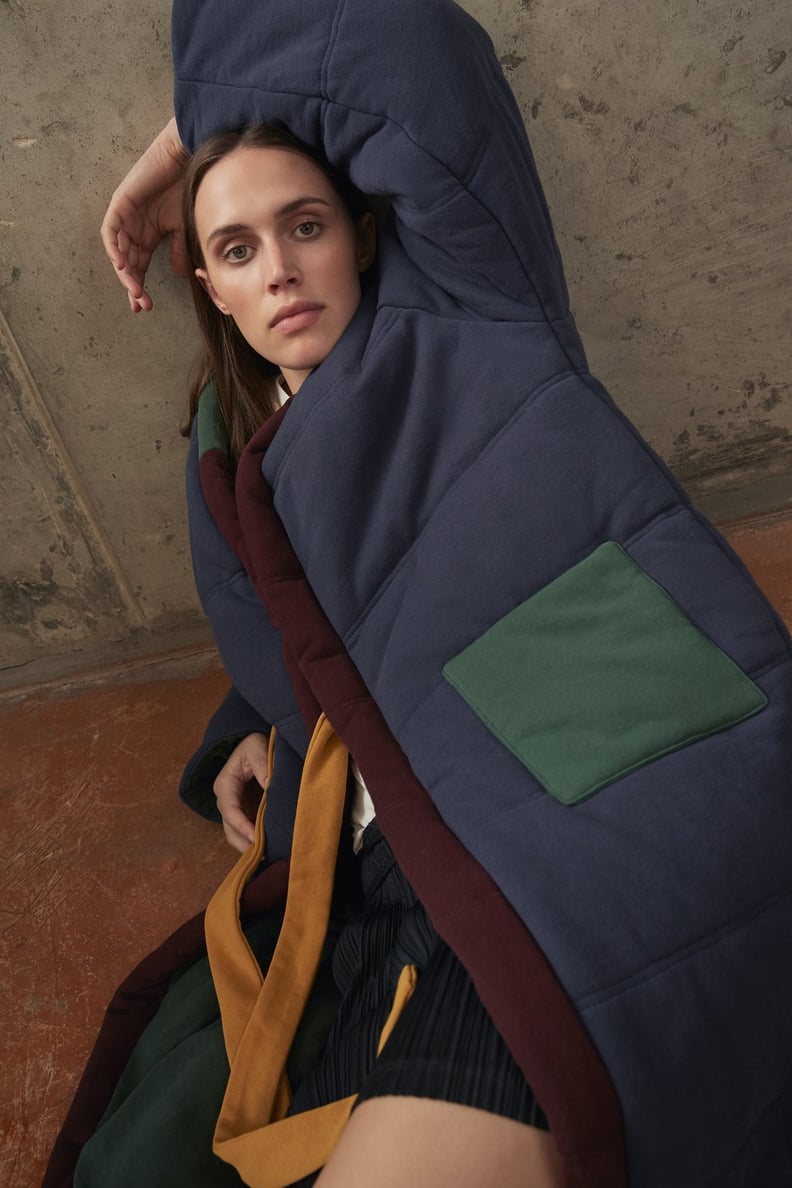 Shop the OffHours Homecoat in Varsity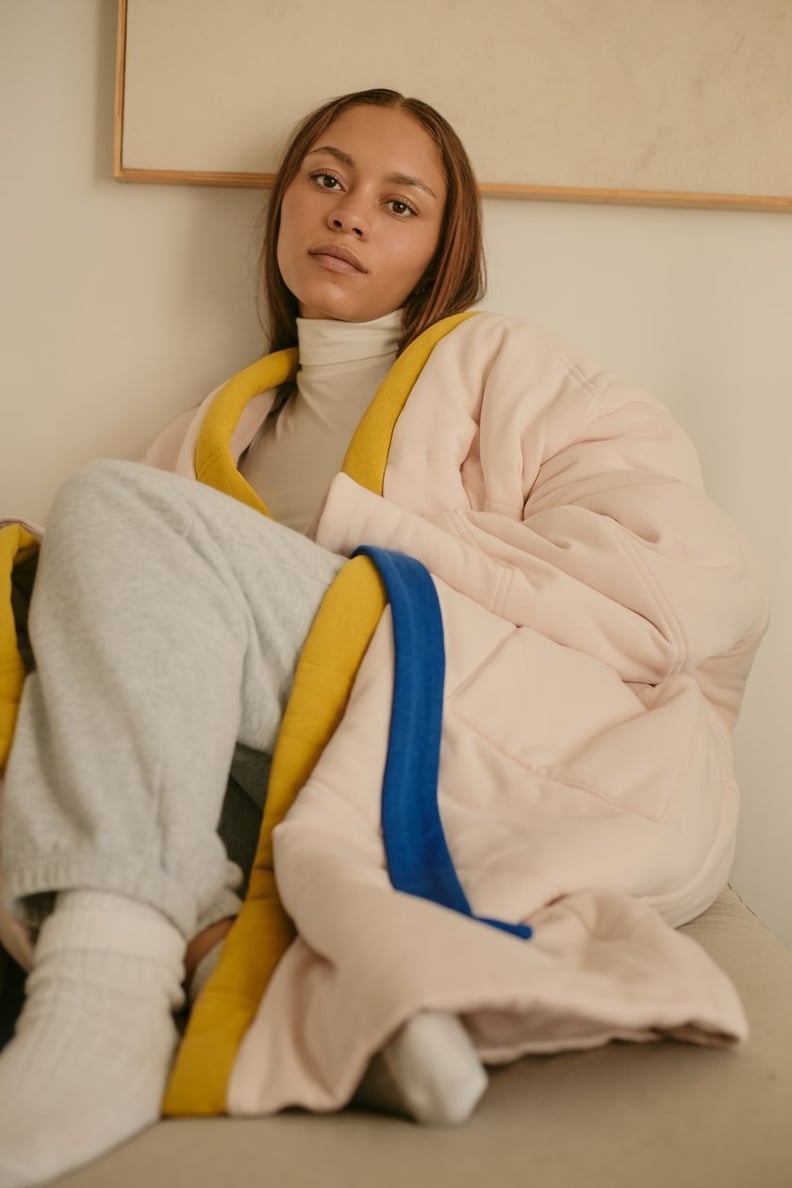 Shop the OffHours Homecoat in Memphis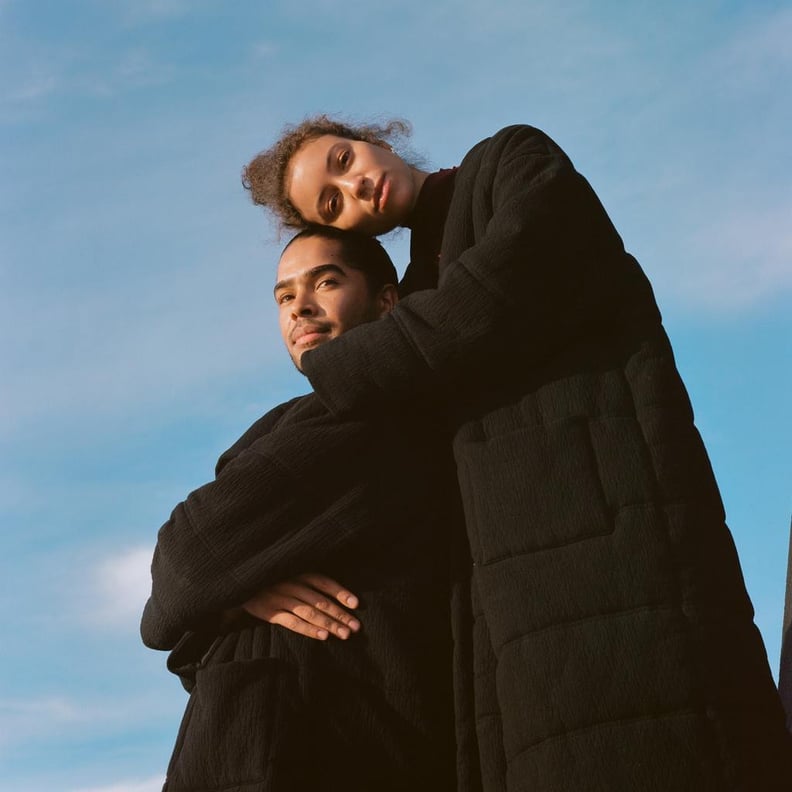 Shop the OffHours Homecoat in Lunar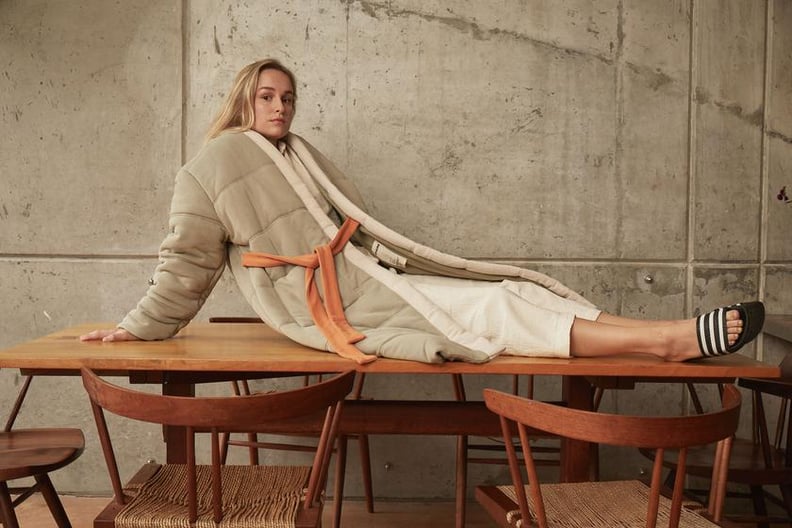 Shop the OffHours Homecoat in Michelangelo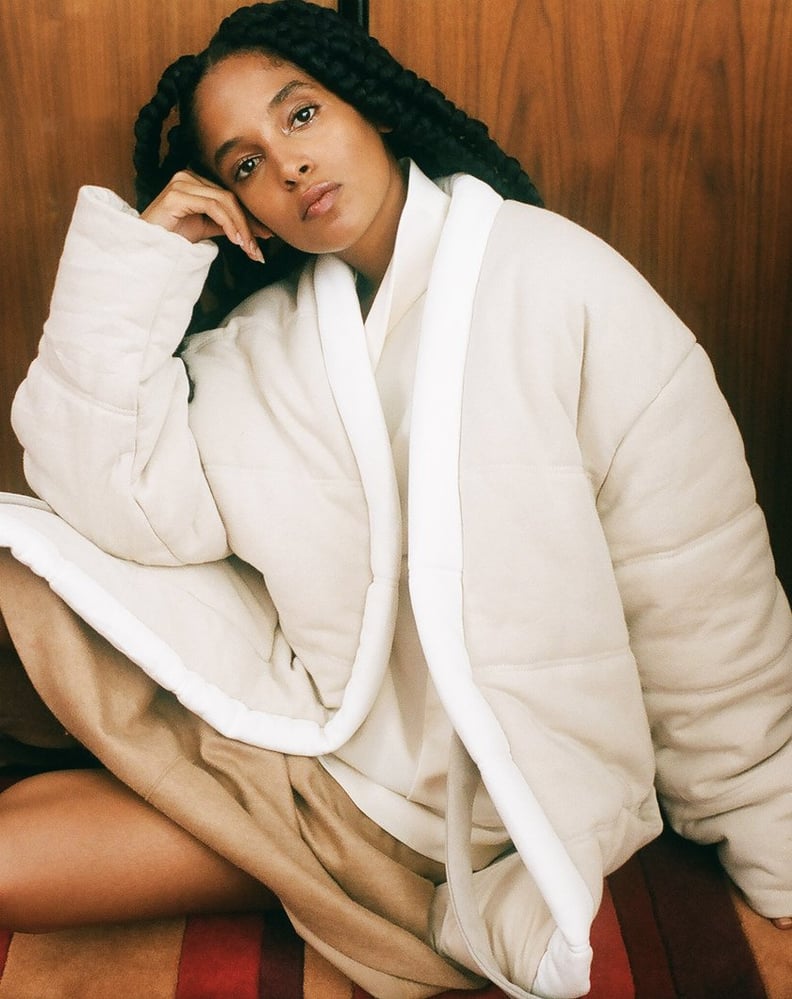 Shop the OffHours Homecoat in Affogato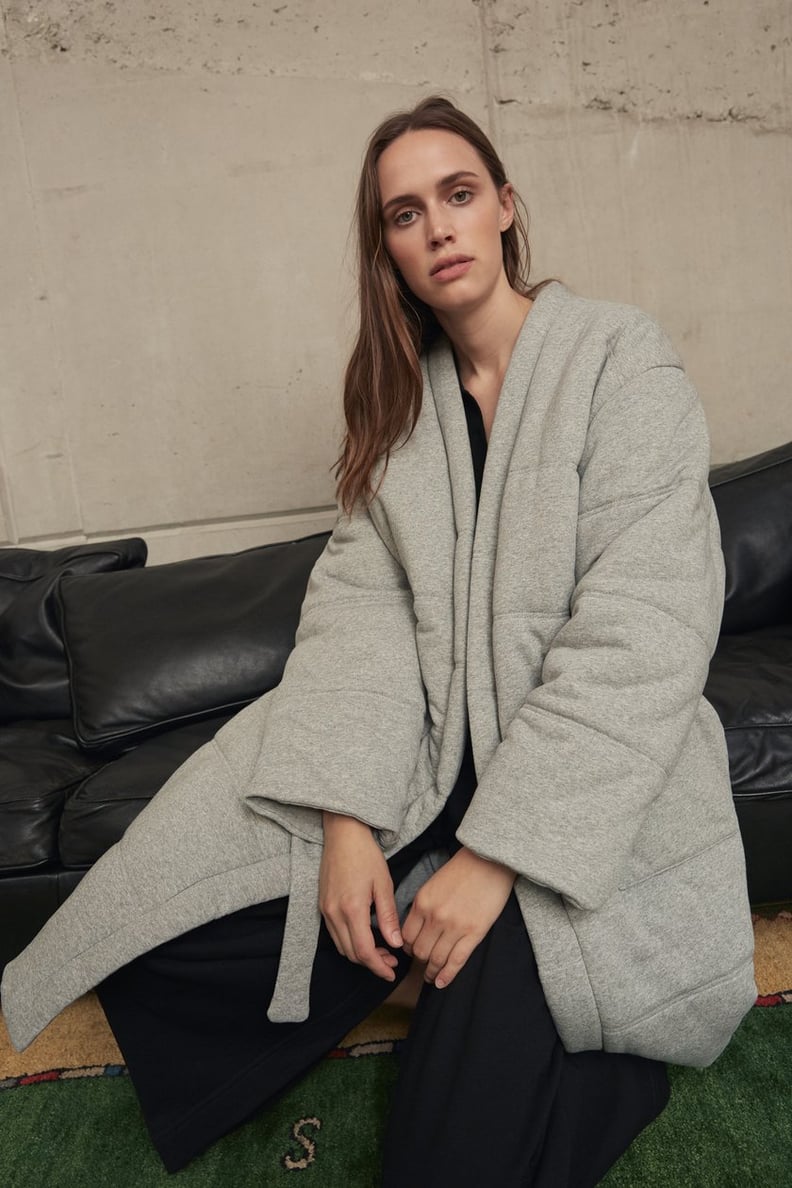 Shop the OffHours Homecoat in Sweatshirt