Old Navy Mid-Rise StretchTech Jogger Pants Review
If Lizzie McGuire Went to Europe Right Now, She Would Bring These Pants With Her
As POPSUGAR editors, we independently select and write about stuff we love and think you'll like too. If you buy a product we have recommended, we may receive affiliate commission, which in turn supports our work.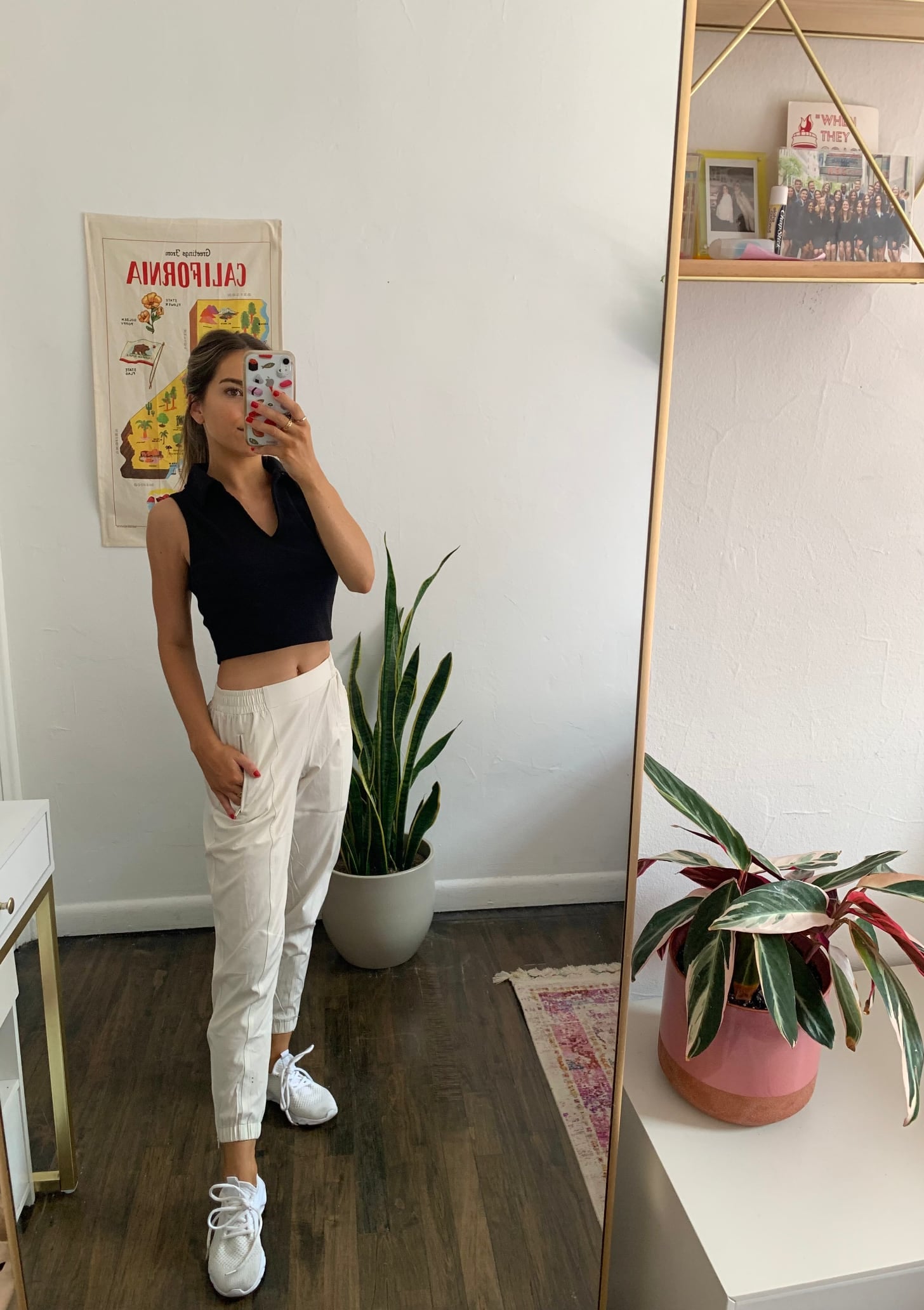 Picture this: You're strolling down a cobblestone street in Florence, Italy (but since you're a local, you call it Firenze, of course), and as you're lost in a daydream about drinking Chianti wine next to the Ponte Vecchio at sunset, you snap out of your daze when someone asks you where your pants are from. During your daze, you had forgotten which pants you were wearing because they're so lightweight, and when you look down, you notice they're your everyday staple pants — the Mid-Rise StretchTech Jogger Pants ($35) from Old Navy. You tell the inquirer this information, and they're stunned. "Old Navy?" they say. "Sì!" you reply back.
Now, back to reality. And the reality is, I'm sitting in my New York apartment, not walking down the cobblestone streets of Italy. Regardless of where I might be, these joggers from Old Navy have the power to transport me anywhere I want. Usually a fan of sweatpants, I decided to upgrade to a lightweight option for summer, and they've made all the difference. These sporty pants give off the perfect "oh, I'm just on my way to Europe" vibe, while also being totally functional for everyday wear. They can be worn as workout pants and paired with a sports bra, or they can be worn as a casual outfit when styled with a crop top and sneakers. If you're on the hunt for affordable, comfortable, and versatile joggers, look no further. Just add gelato.
Image Source: POPSUGAR Photography / Lauren Harano