Old Navy Plus-Size Button-Fly Curvy Tall Jeans Review
I Gave These Old Navy Jeans a Day to Get Used to My Body — Now They Fit Like a Dream
As POPSUGAR editors, we independently select and write about stuff we love and think you'll like too. If you buy a product we have recommended, we may receive affiliate commission, which in turn supports our work.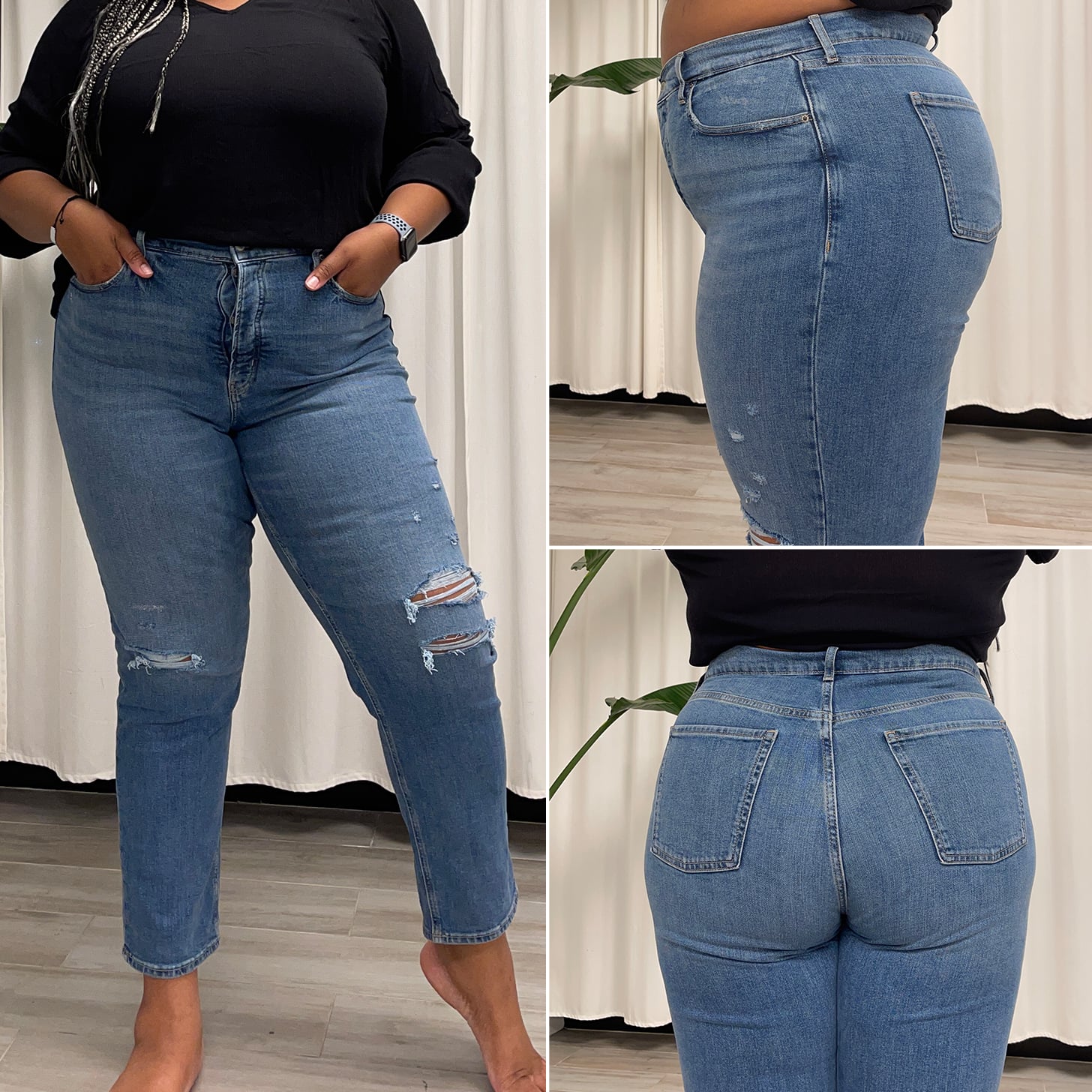 With fall quickly approaching, it's time to take a look at our denim wardrobes and try on each pair of jeans from seasons past to see which pairs get to be put in rotation this season. As someone who will reach for a legging over a jean any day, my 6'2", size-18 self is very selective about what jeans I choose to wear. If I'm not comfortable, I'm not happy.
So when I found out that I would be able to give Old Navy's Extra High-Waisted Button-Fly Curvy Sky-Hi Straight Jeans for Women ($50) a try, I was curious to see if these jeans would actually hug my curves and become a pair of jeans that I put into my fall wardrobe.
Keep reading to find out how what once felt like a battle to close these jeans became the jeans of my dreams.
How Do the Old Navy Button-Fly Curvy Jeans Fit?
Putting on these Old Navy jeans for the first time, I was a little nervous, since the 18 tall is the largest size in the tall range (currently, the newly expanded size range is only available in regular inseams), and they're made of 99 percent cotton and one percent spandex — meaning there isn't a ton of stretch to help me out. As I pulled the pants over my thighs, I let out a sigh of relief; then, once I pulled them over my behind, I felt like I was almost in the clear. Then, I came face to face with the button fly.
As I pulled the first button close together, I realized I would need to close these pants a different way. I lay down on the bed and proceeded to button them all the way up. After standing up, I knew I needed to break them in a bit by wearing the jeans for a couple of hours around my apartment. Once I took them off, I wondered if I would need to lie down every time I wanted to wear these jeans. The next time I reached for the jeans, they completely surprised me.
Giving These Old Navy Button-Fly Curvy Jeans a Second Try
A few days later, I slid the jeans all the way over my booty and was once again face to face with the button fly. This time, I closed each button standing up with ease. I let out a "yes" as I looked at the jeans on my body for the second time.
I realized that the more I wear these jeans, the more comfortable they get. With a few wears under my belt (pun intended), I can honestly say I love the fit on my body. There's no gap in the waistband over my booty, the pockets are functional, and my thighs don't feel restricted. Plus, the button fly feels more supportive for my tummy than a zip fly ever has. It's like a sturdy hug that still allows me to breathe while wearing these jeans.
These are a great pair of jeans that hug all of my curves in a supportive way, and now I'm going to see what other colors I can find of these Extra High-Waisted Button-Fly Curvy Sky-Hi Straight Jeans.
Image Source: POPSUGAR Photography / Angelica Wilson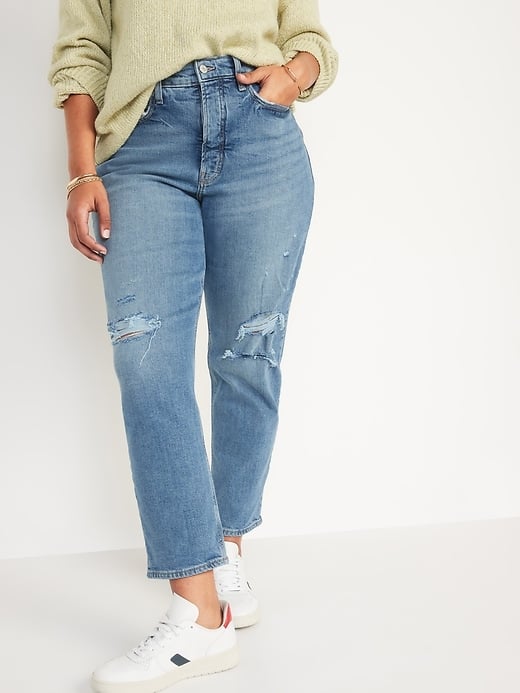 Extra High-Waisted Button-Fly Curvy Sky-Hi Straight Jeans for Women
Buy Now