Olivia Munn's past Met Gala looks have both been vibrant — from a marigold DVF number with a plunging neckline in 2014 to an ombré J. Mendel gown in 2015 — but she hasn't worn mesh. Actually, the 37-year-old star confirmed to us she's never tried the material on the red carpet, and that was her first thought upon seeing the sketch of the design H&M created for her 2018 appearance — which, by the way, she'd describe as "powerful" if she could only use one word.
"For my H&M Met Gala gown, what I really wanted this time around was to be in the Heavenly Bodies theme. I really wanted to have fun with fashion and go a little over the top. My inspiration for my dress was armor. What I wanted to portray was strength, and I love that the dress makes me feel strong and powerful. When they first showed me the fabric swatch, which was mesh, I turned it over to the back side and saw that it reminded me of armor, and so I ended up asking them to make the dress on the reverse side," Olivia revealed to us in an interview.
Olivia didn't choose her Christian Louboutin Pigalle pumps until the third fitting, and she completed the look with a handful of matching gold Lorraine Schwartz jewels. Read on for a full glimpse at her outfit and some behind-the-scenes getting-ready snaps. As you admire Olivia's stunning arrival, take note of her final tip for looking fab in a red carpet dress like this one: an amazing corset.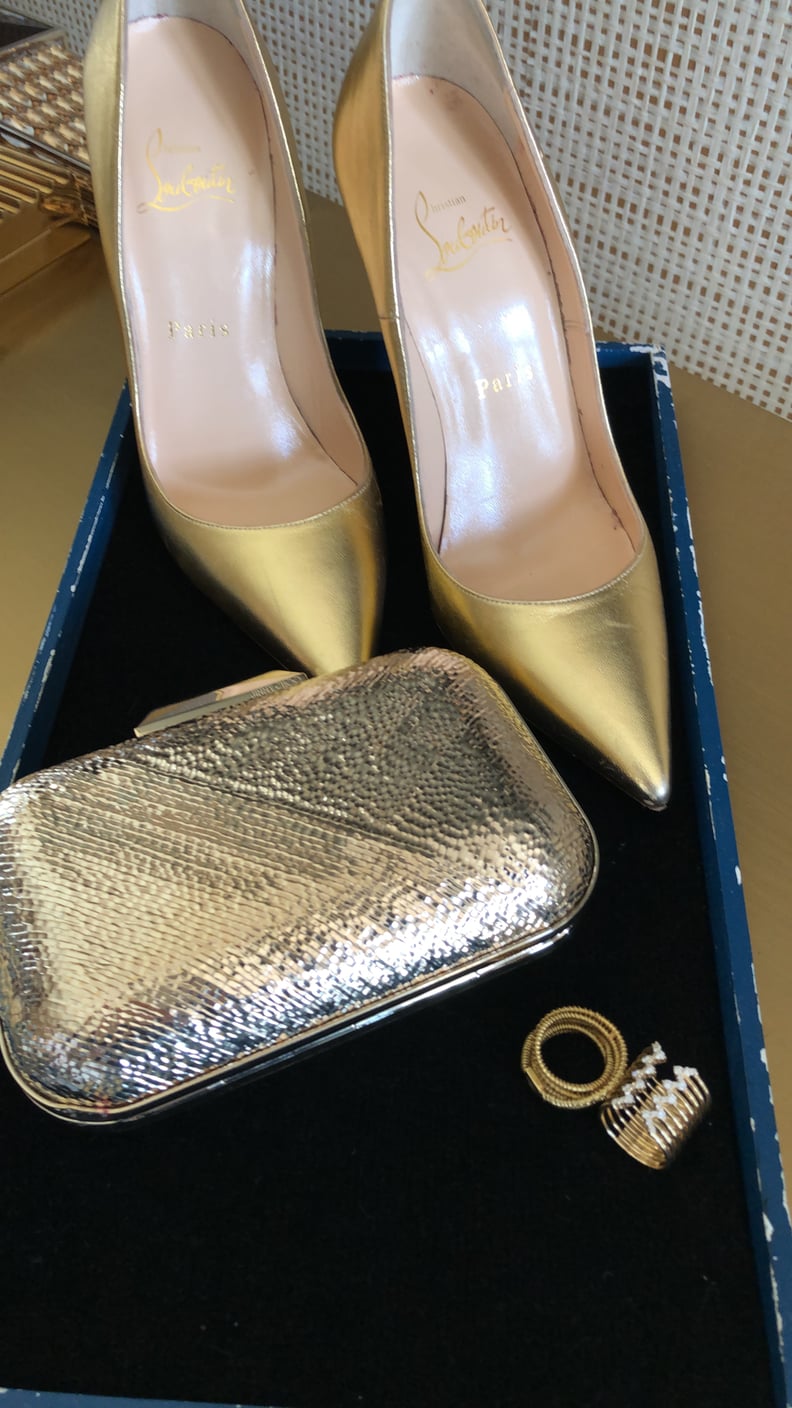 Olivia's Accessories Include Gold Christian Louboutin Pigalle Pumps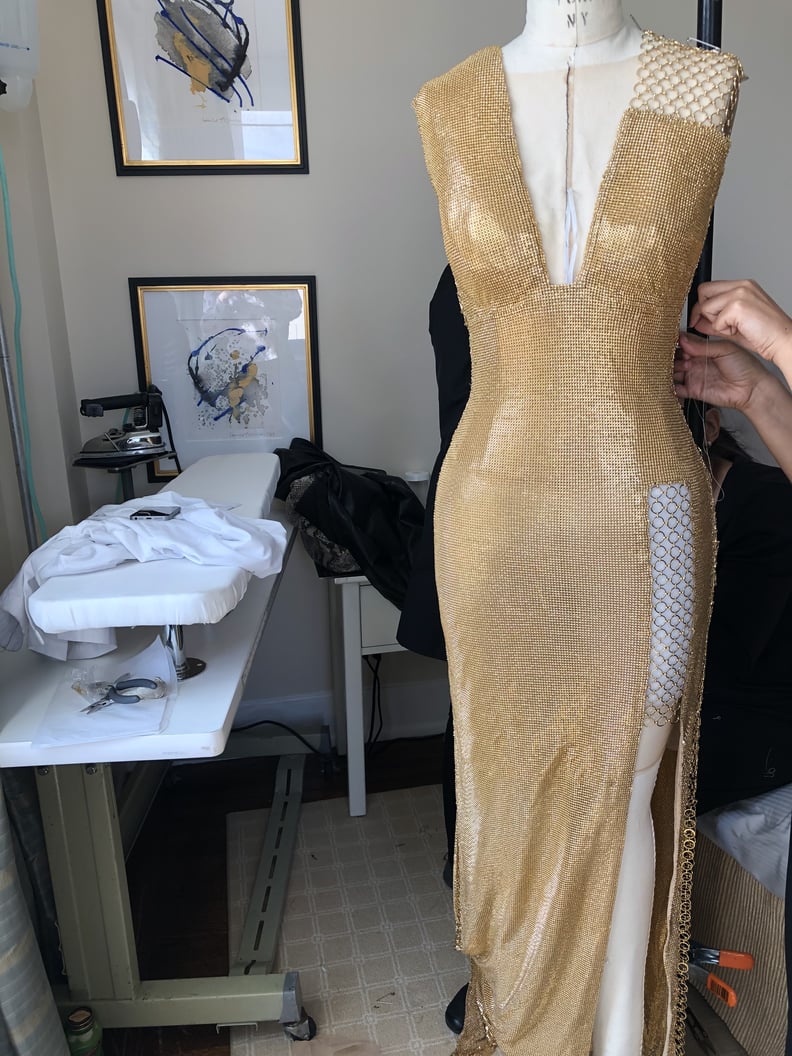 A BTS Shot of Her Gown on the Mannequin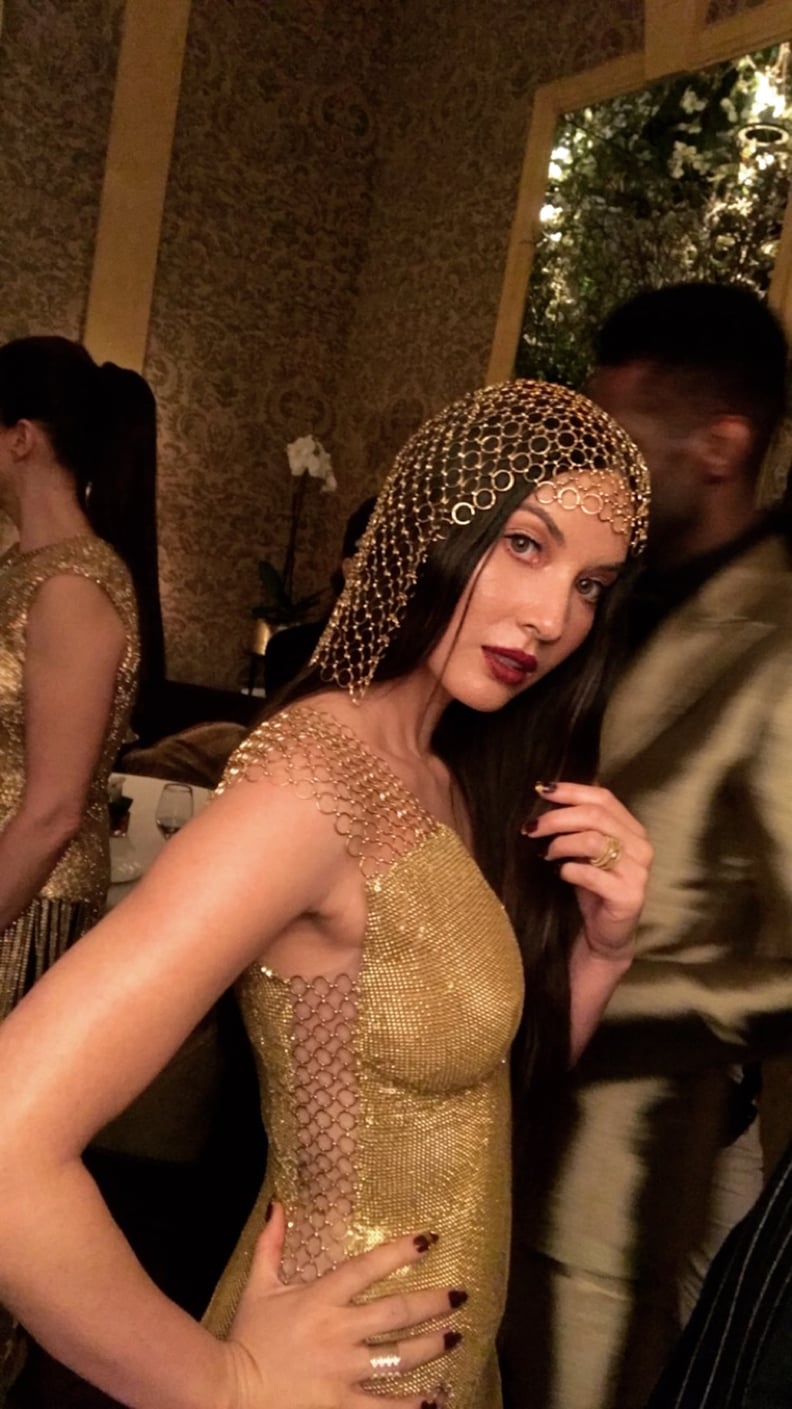 Olivia's Final Look Before Heading to the Red Carpet