Trends are fun, but they only get you so far; try stocking your closet full of fringed skirts and crop tops and see what you're left with for workdays. That's why we're pretty sure if you peeked into the closets of the most stylish women, you wouldn't find wall-to-wall statement pieces, but rather a collection of classics that work seamlessly from one occasion to the next.
Take it one step further, and you'd likely find that women like this have go-to outfits for just about everything. Sure, they may switch up the accessories and the footwear with each wear, but the bare bones remain the same, making getting dressed easy and foolproof every time. Sound like a sweet solution to sitting in your closet wondering, "what on earth do I wear?" Read on for the rundown: nine easy outfits to have on hand at all times.
01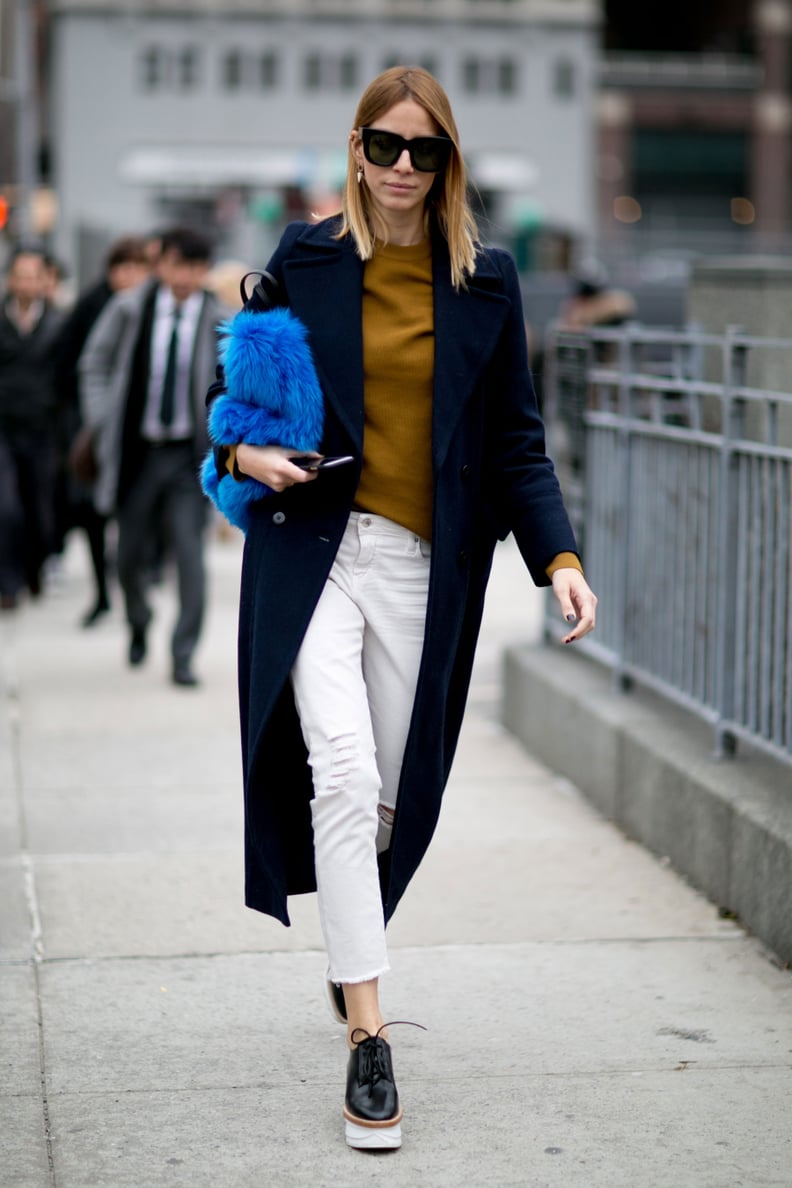 A Killer Weekend Look For the Cold . . .
When the weekend rolls around, stylish women aren't throwing on their sweatpants — at least not without a cool jacket and kicks to finish it off. Make your weekends easy and chic with a go-to look you can wear on repeat by switching up your top or your footwear of choice. It'll make getting dressed for brunch a cinch.
02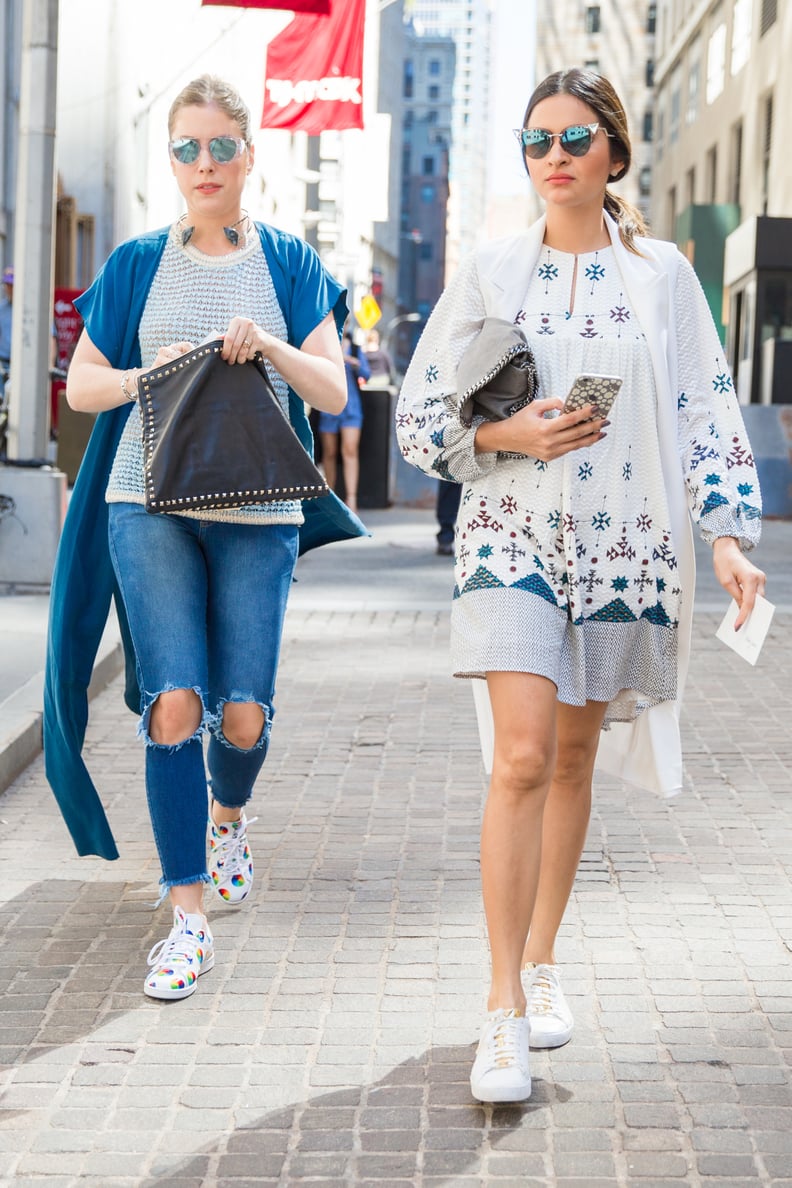 . . . and Warmer Months
Slip into a breezy sundress and sneakers or modify your denim look with a breathable top and sandals. Whatever you land on, look for silhouettes that flatter your shape and styles that can be worn with all kinds of shoes, so you can dress up and down as you see fit.
03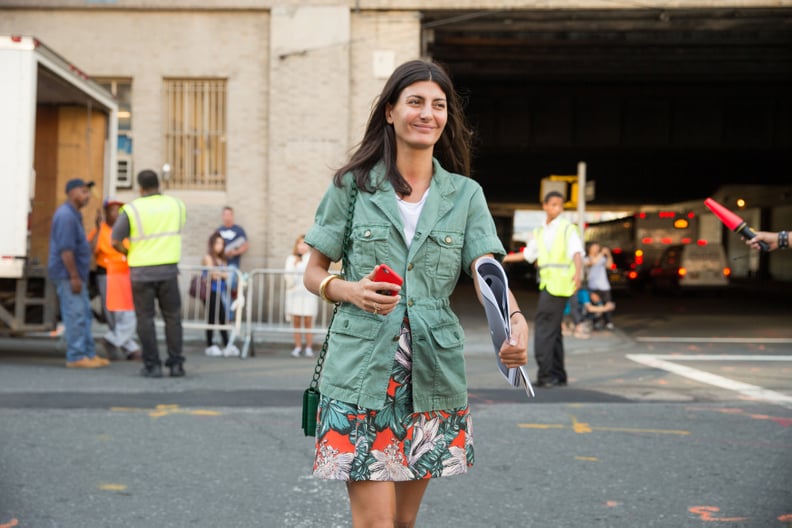 A Work-Appropriate Summer Outfit
Fashion-savvy girls don't wear their sundresses to the office; they outfit something work-appropriate that fits the season. Look for breezy fabrics, bright prints, and lightweight layers to take your business look into the Summer.
04
A Classic Top and Black Pants
Stylish women don't follow trends blindly; they build on the classics they already have, and at the base of every great wardrobe is a pair of well-cut black pants and a chic white blouse to be styled any way you please.
05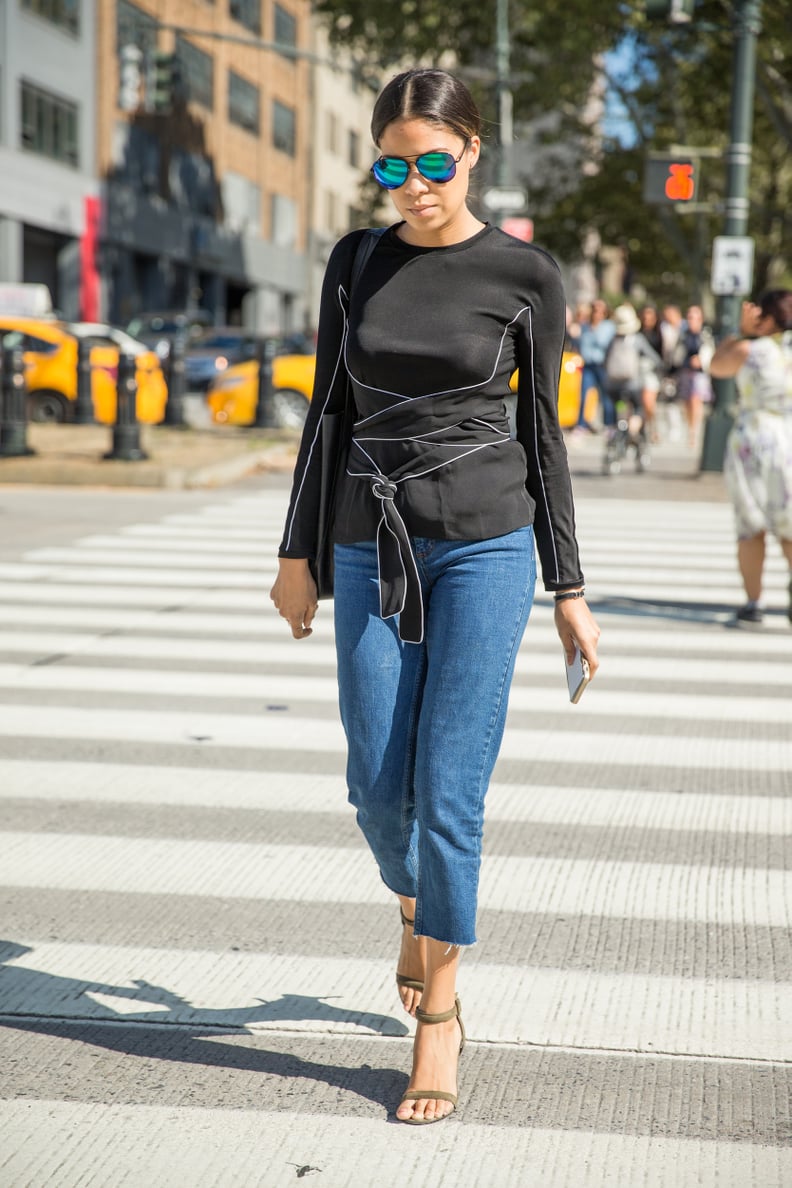 A Dressed-Up Top and Jeans
Don't just throw on your jeans and a t-shirt. Elevate! Look for a top with personality and a sleeker finish, so that even when you're wearing jeans, you feel pulled-together. This kind of look goes easily from casual Friday to dinner out, making life easy.
06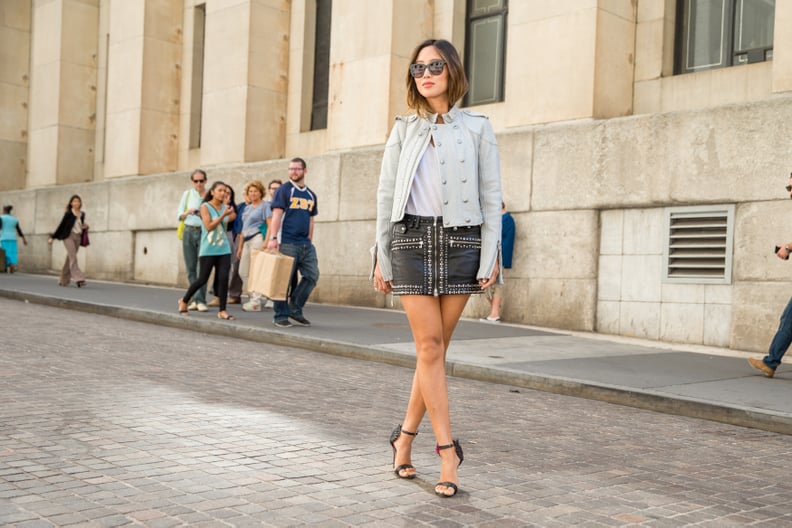 Something You Can Wear For a Big Night Out
Don't spend all your time on a Saturday night looking for what to wear; just keep this formula handy. Want to show off your stems? Look for a miniskirt or skinny jeans, then top with an embellished jacket. If that's not you, flatter your silhouette with flared denim or a fit-and-flare dress you can wear with booties or heels. Keep the bare bones the same, then swap in new jewels, shoes, or a great top for a no-fuss update to an outfit that will serve you well again and again.
07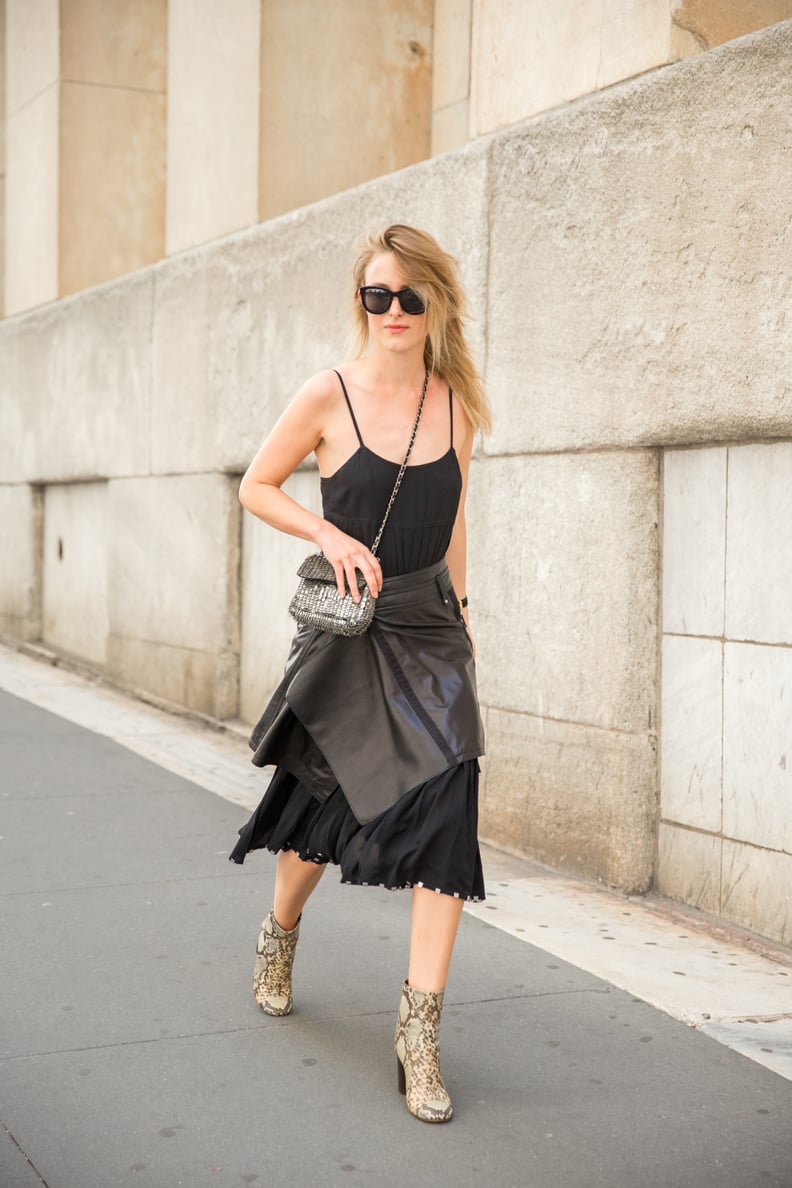 A Dress That Goes From Day to Night
Look for the style that flatters your body best in an understated finish that goes with everything. Add interest with your accessories and opt for footwear like your favorite ankle boots that can easily make the transition from afternoon cocktails to a night on the town.
08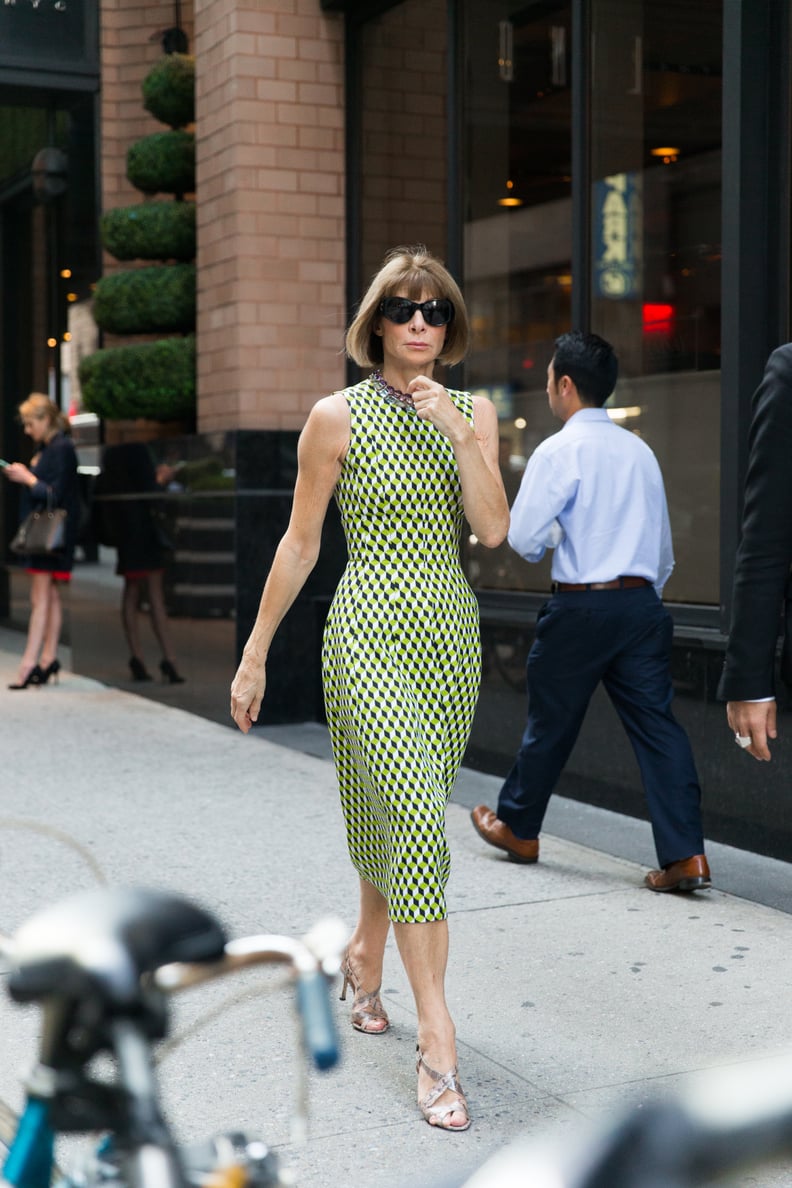 A Polished Dress
The most fashionable women likely have something very simple in common: they've stocked their closets with polished day dresses. They know the prints and cuts that work for them and strategically add these dresses to their closets to pull out at a moment's notice. Works every time.
09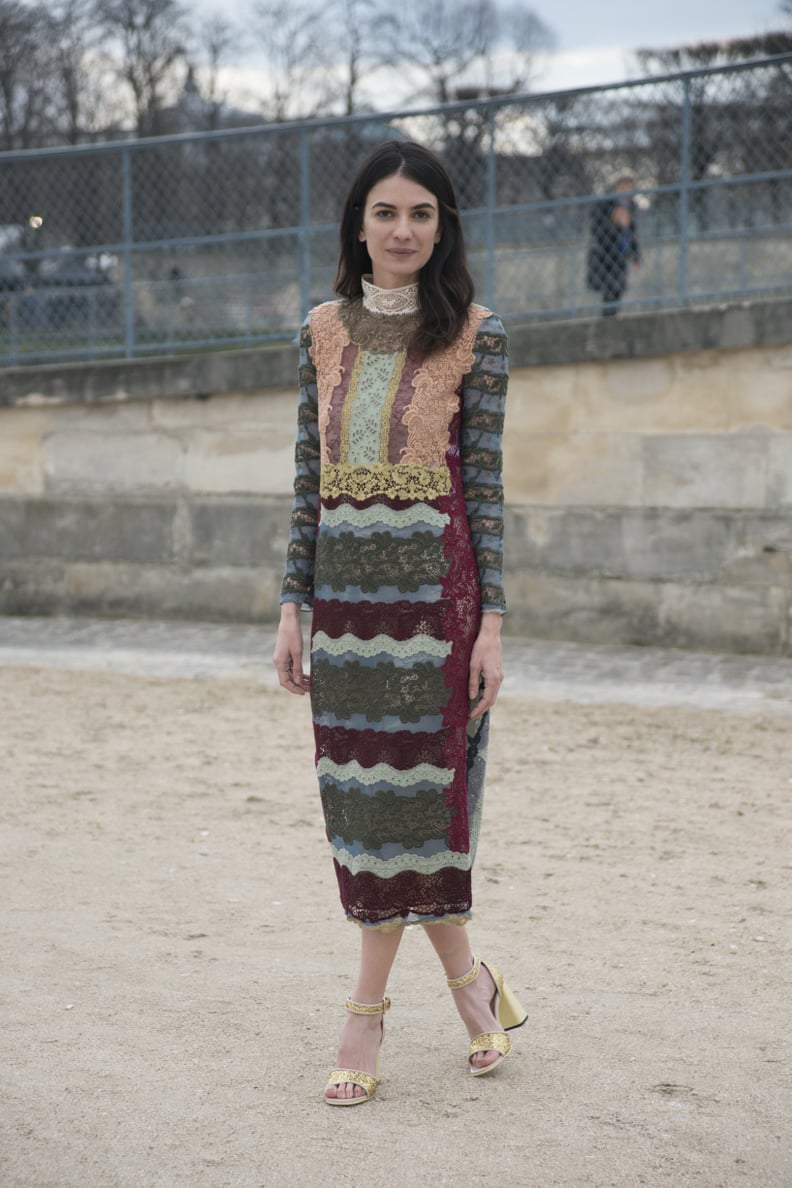 A Special-Occasion Dress
Who wants to be frantically shopping for a big event at the last minute? Make things easy on yourself and keep a special-occasion dress handy. The rules are the same as any other dress you're shoppping for: make sure it fits well, take it to the tailor if it needs it, and make sure to keep it clean and wrinkle-free hanging in your closet so you can wear it when you actually need it.